Jumma Mubarak Quotes with Images and Wishes. For Western World, Friday can be Black or White but for the Muslim world, Friday has always been a lucky and the most blessed day among all days of a week.
In Islamic countries, Friday consists of congregational prayer (known as Salat-al-Jumma), special desired prayers along with inspirational and motivational Islamic lectures from Islamic scholars in various Mosques at Noon. Friday is a day where we Muslims get a chance to redirect our lives, realign our priorities according to Islam and teachings of Holy Quran and Last Messenger of Allah Prophet Muhammad (P.B.U.H).
Best Friday Quotes for Muslims
So why Muslims consider Friday as the most blessed day as compared to other days of the week and what is the specialty on this particular day of the week. Friday is a wonderful day of the week to repent and ask forgiveness for your sins which have been done by you conspicuously or unconsciously. Have a glance on beautiful Islamic quotes about Jumma and it's blessings and fulfill your thirst about Islamic knowledge particularly about Friday.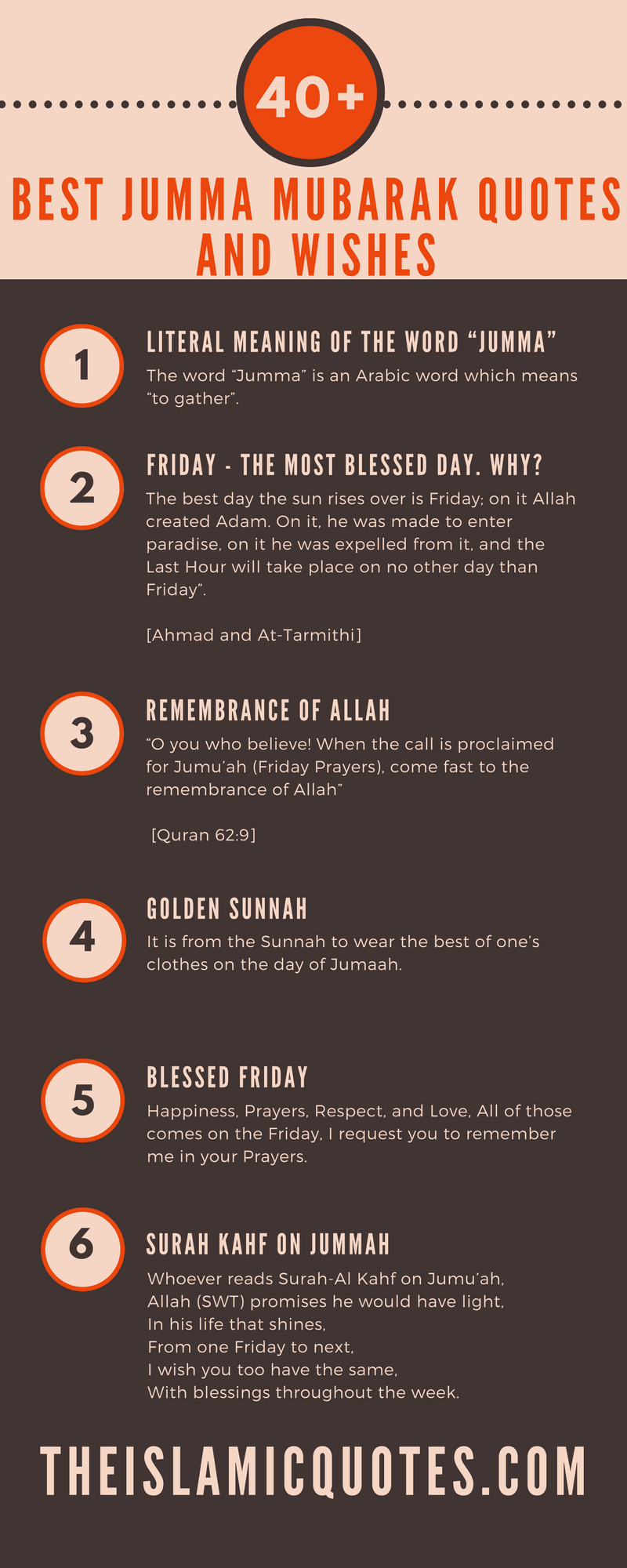 ↓ 1 – LITERAL MEANING OF THE WORD "JUMMA"
The word "Jumma" is an Arabic word that means "to gather". Generally, it has been named so because of the fact that a gathering of Muslim held in Mosque at Noon for Friday prayers especially. Khutba has been a major highlight om Jummah during prayers and is compulsory for every adult Male Muslim to attend and listen carefully what Islamic scholars will address in their sermons. Here are 50 Best Islamic Quotes about Love with Images.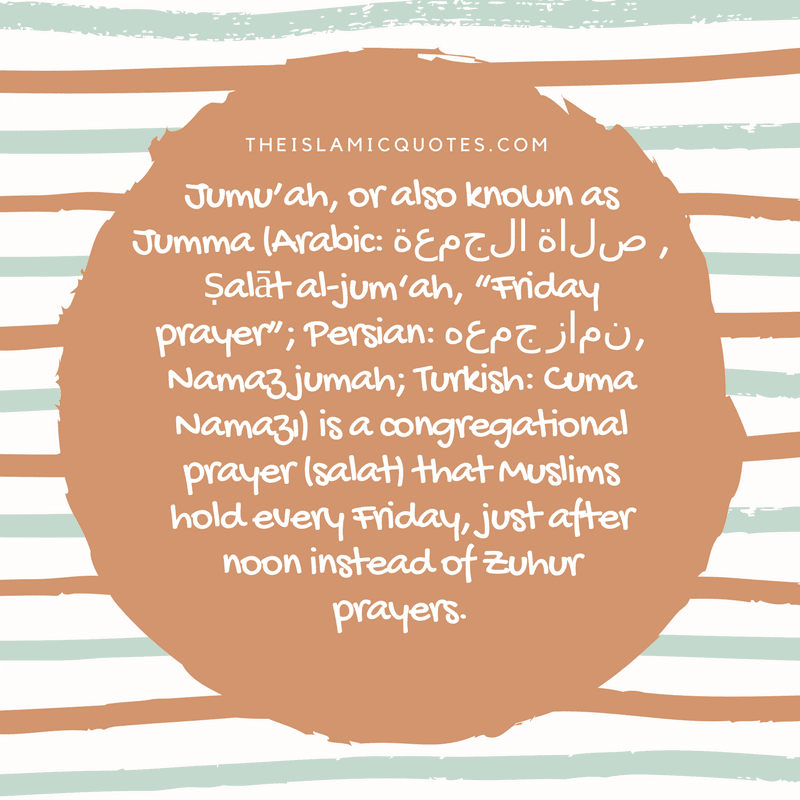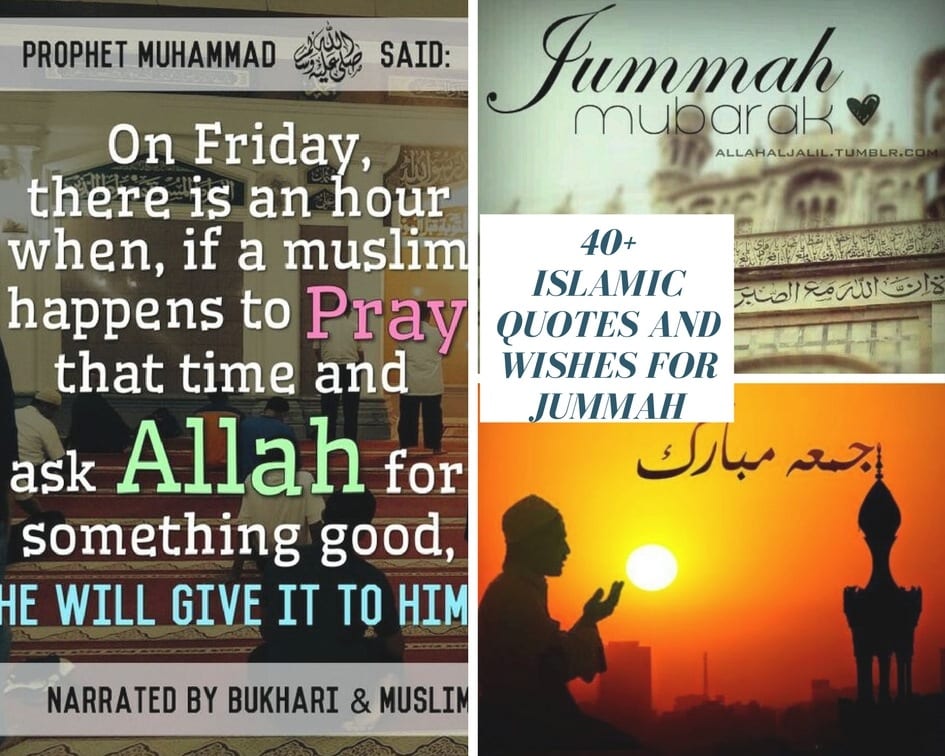 ↓ 2 – WHY FRIDAY IS CONSIDERED TO BE THE MOST BLESSED DAY OF THE WEEK?
Yes, we Muslims wait the whole week for Friday to come ! and why not when we know that we will be rewarded with numerous blessings and rewards on Friday. Being all dressed up, wearing the best clothes for ourselves is the exciting thing we do on Friday. The remembrance of Almighty Allah and his last messenger's teachings will be refreshed in the mind of every practicing Muslim as they attend Islamic lectures being conducted in every Jamaayh Mosque on the day of Friday.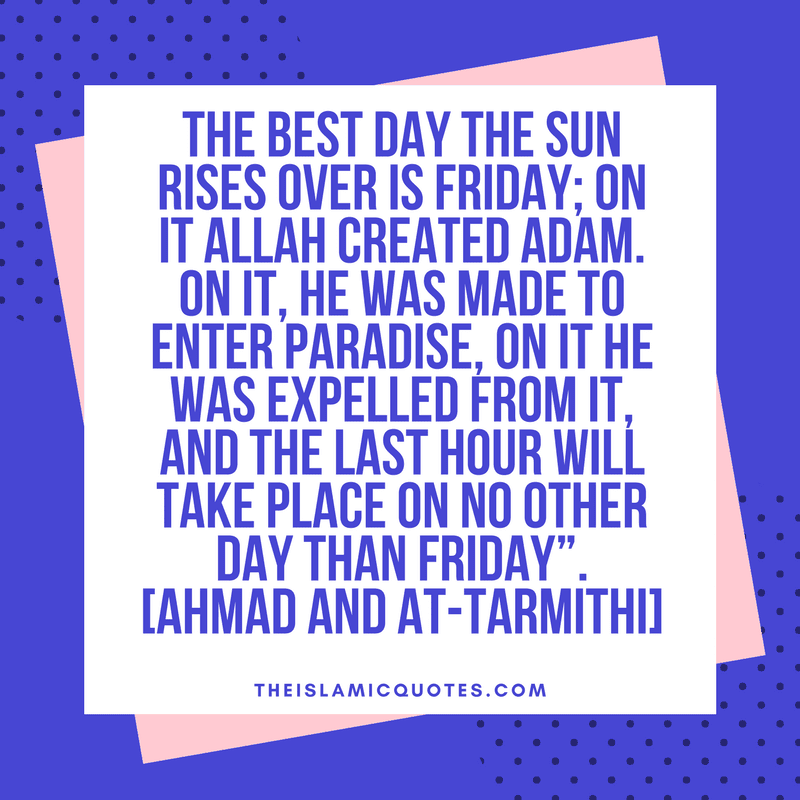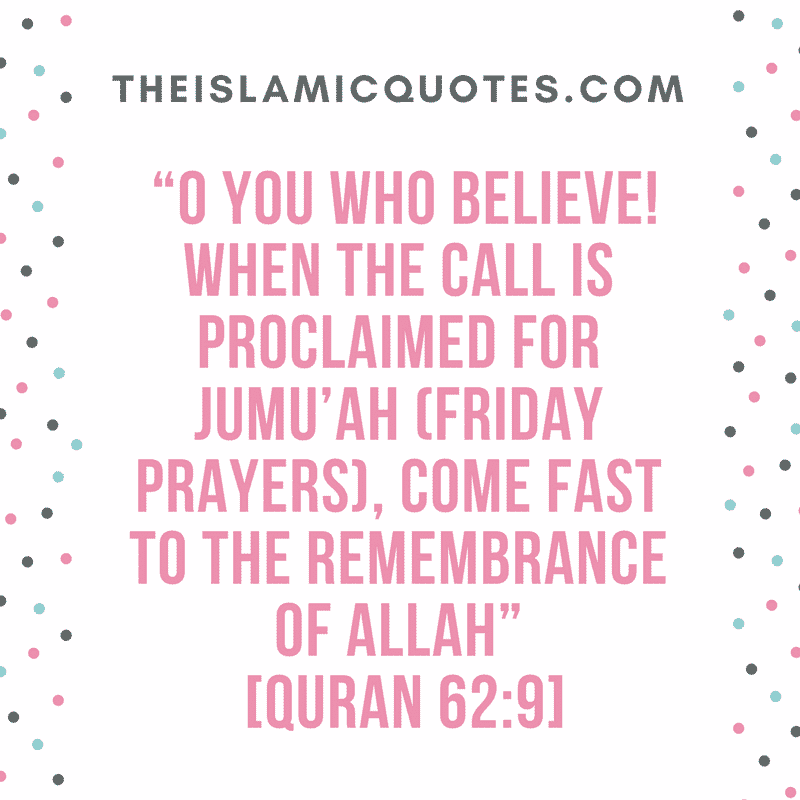 ↓ 3 – COUNTLESS BLESSINGS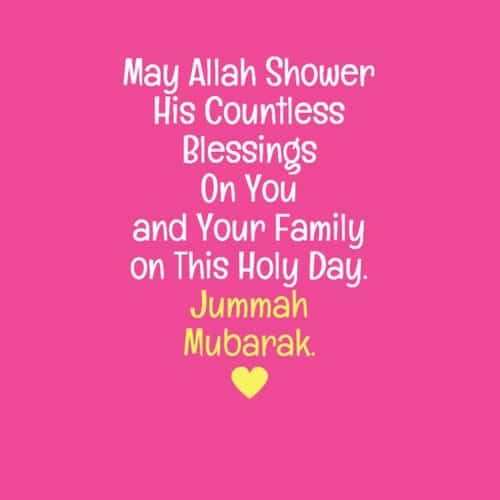 ↓ 4- SHOW GRATITUDE TO ALLAH
Shukr is the important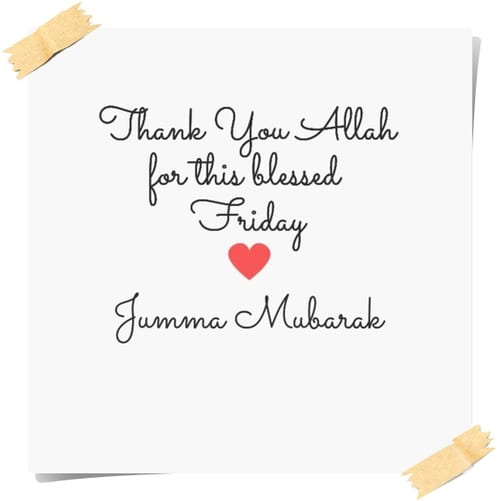 ↓ 5- REMEMBRANCE OF ALLAH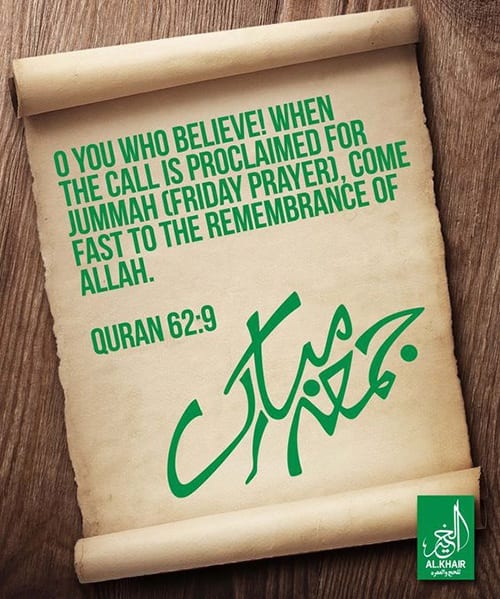 ↓ 6 – BE THE WITNESS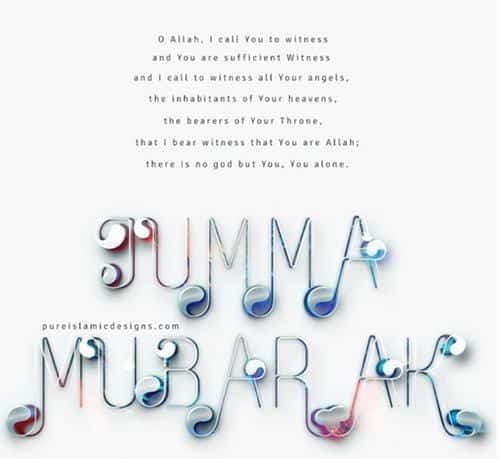 ↓ 7 – ALLAH'S MERCY AND GRACE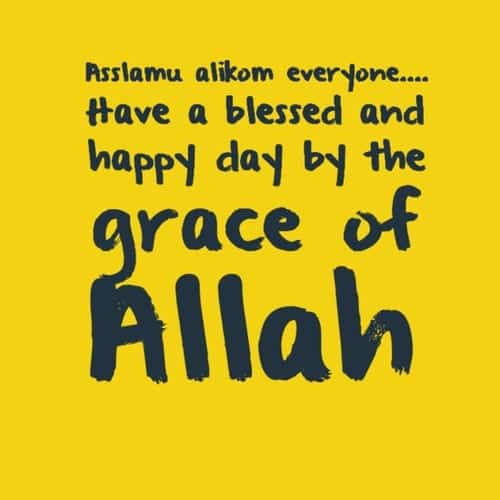 ↓ 8 – FRIDAY PRAYER CALL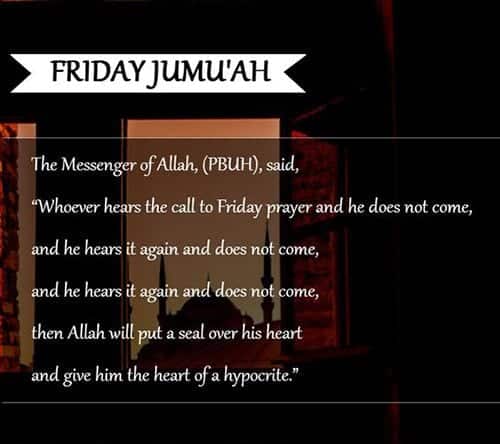 ↓ 9 – BONUS REWARD OF PRAYERS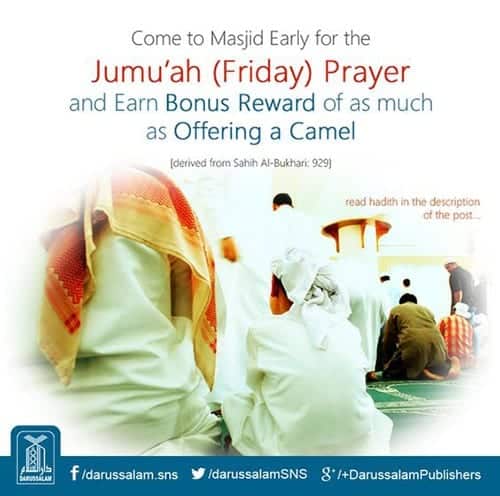 ↓ 10 – RECITATION OF SURAH KAHF ON FRIDAY
Recitation of Surah Kahf has been given an immense importance and emphasis especially on the day of Friday right after Jumma prayers. Moreover, tons of rewards have been promised by Almighty Allah for a persons who always used to receite Surah Kahf on Friday.
Do go through these 40 Best Proud to be Muslim Quotes with Images.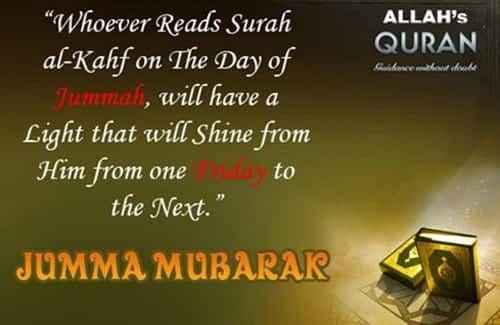 ↓ 11 – MOST BELOVED DEED FOR LORD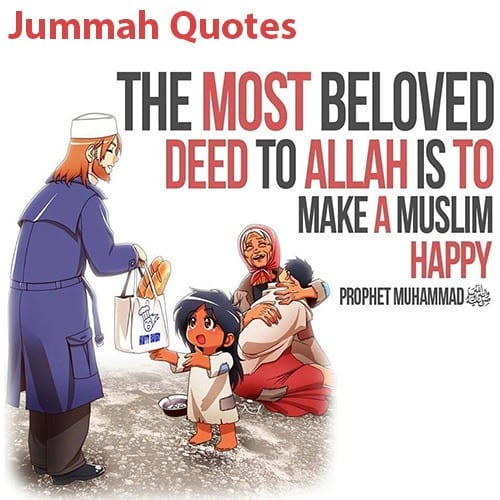 ↓ 12 – WEEK IS BALANCED BY FRIDAY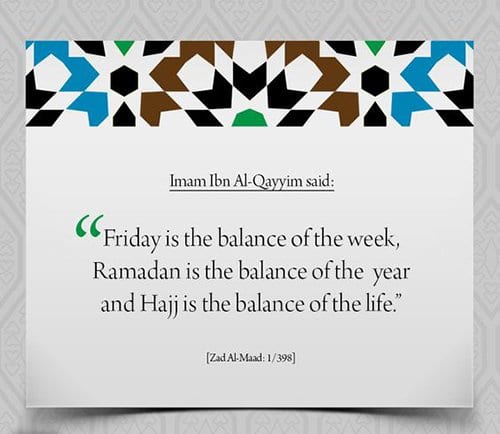 ↓ 13 – ALMIGHTY IS WISE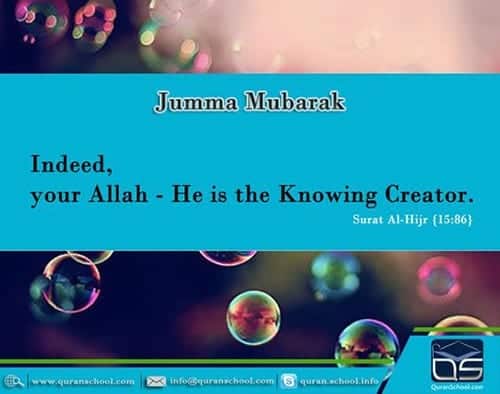 ↓ 14 – BRIGHTEST DAY OF THE WEEK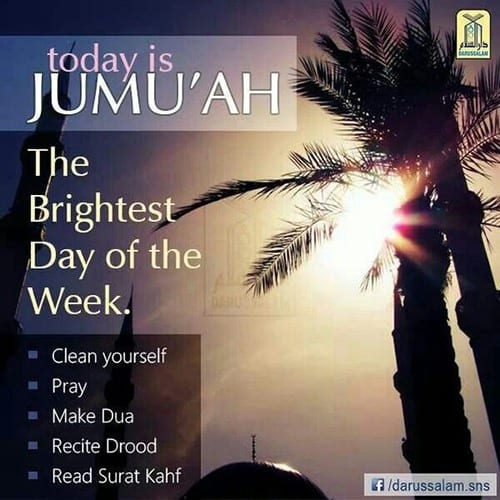 ↓ 15 – FRIDAY SHIMMERS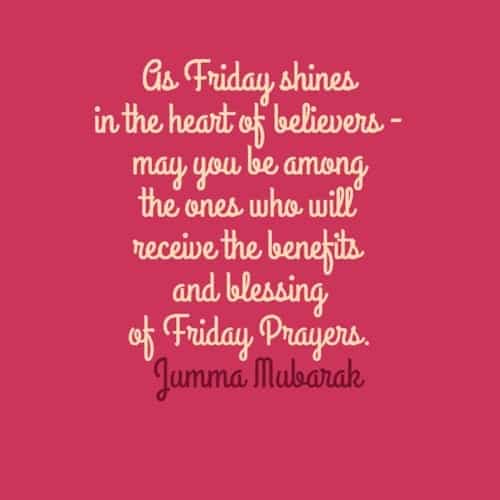 ↓ 16 – LEAVE TRADE ON THE TIME OF FRIDAY PRAYER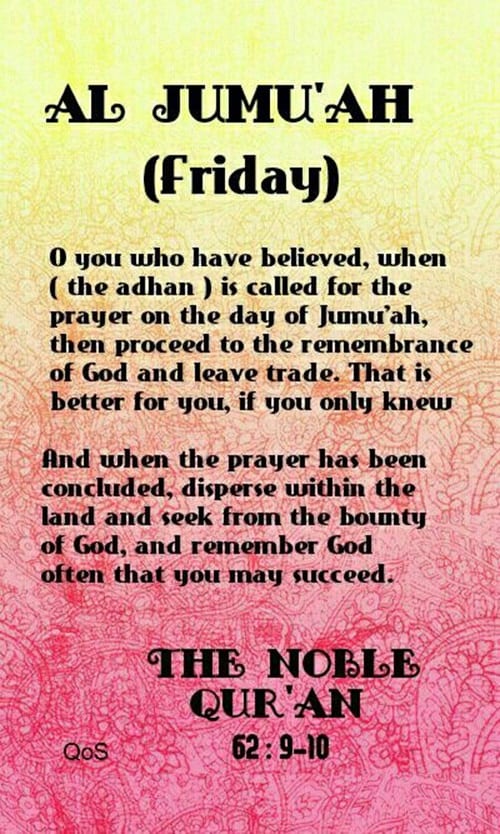 ↓ 17 – PLENTITUDE OF BLESSINGS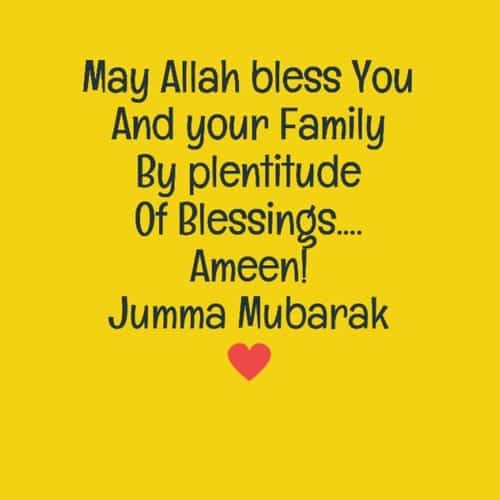 ↓ 18 – CALL OF DUTY ON EVERY FRIDAY FOR EVERY MUSLIM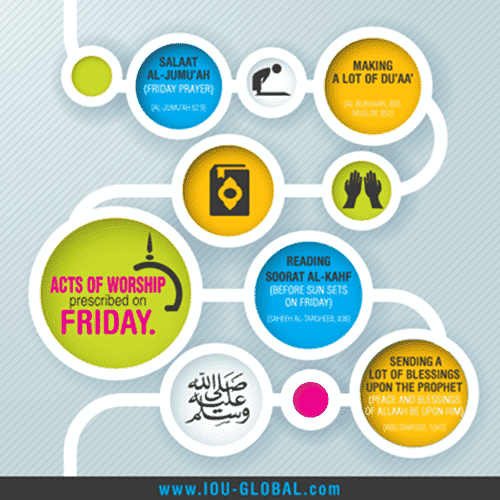 ↓ 19 – MUST DO ON FRIDAY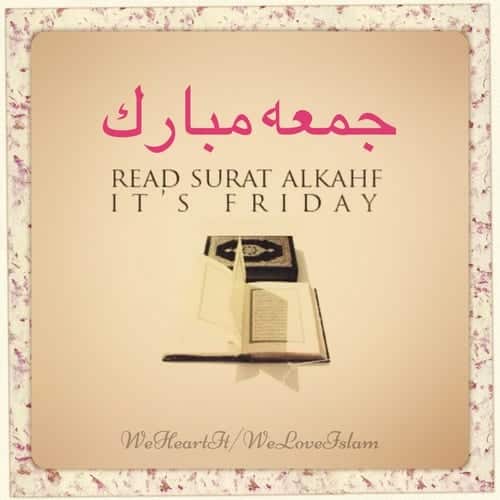 ↓ 20 – THE BEST DAY
Here are 40 Best Proud to be Muslim Quotes with Images.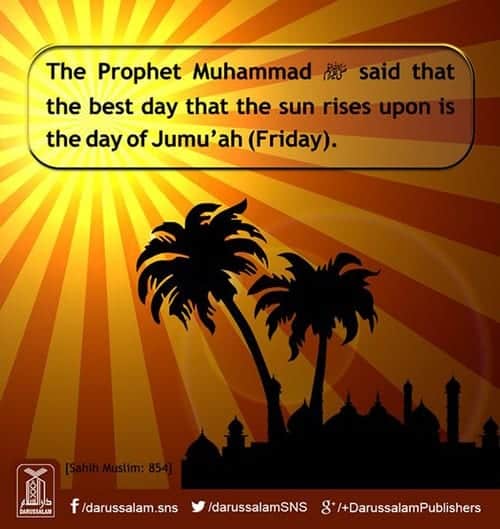 ↓ 21 – EVEN ANGLES WAIT FOR FRIDAY PRAYERS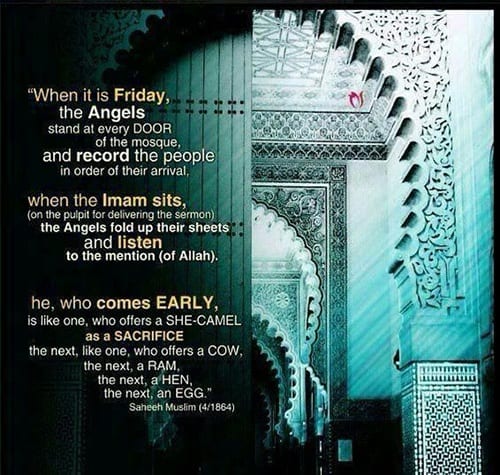 ↓ 22 – CHANCE TO REPENT YOUR SINS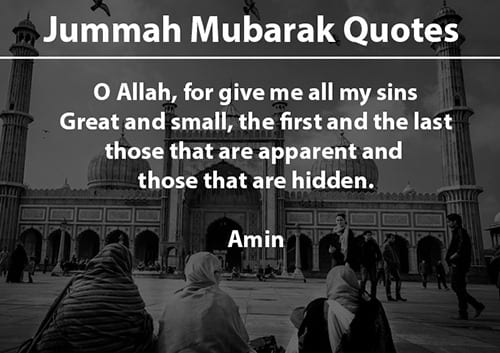 ↓ 23 – DUA WON'T BE REJECTED ON FRIDAY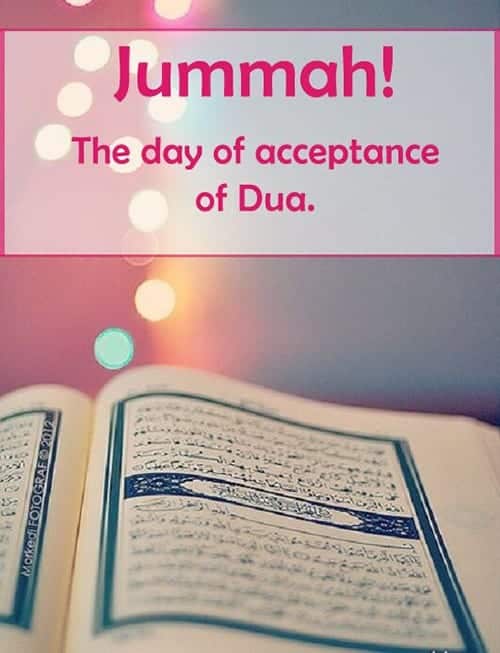 ↓ 24 – FRIDAY REMINDERS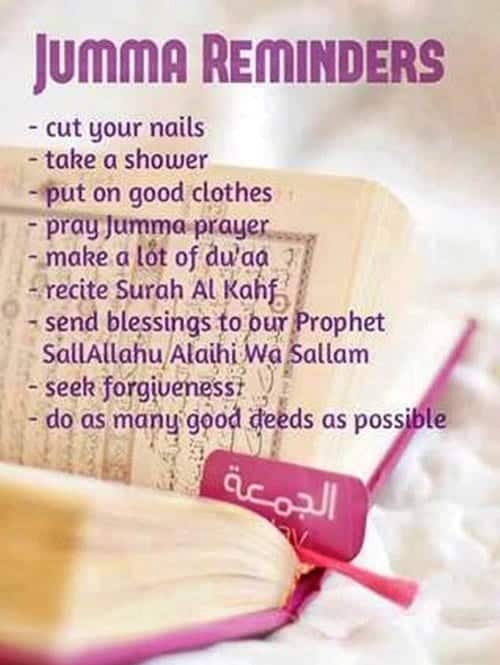 ↓ 25 – LIGHTEN YOUR LIFE WITH MOST BRIGHTEST DAY OF THE WEEK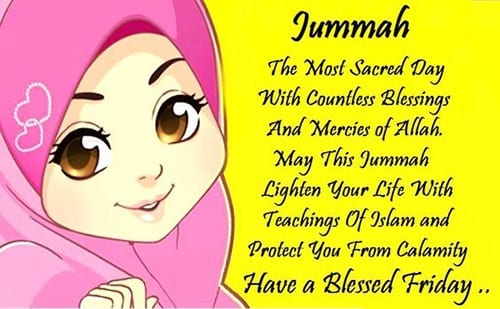 ↓ 26 – BLESSED SOUL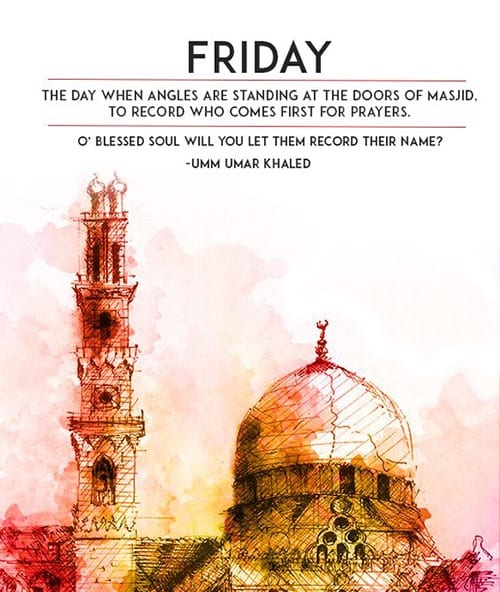 ↓ 27 – FRIDAY IS LIKE A EID DAY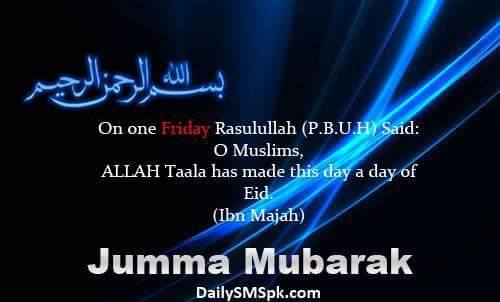 ↓ 28 – THREE GOLDEN SUNNAH OF FRIDAY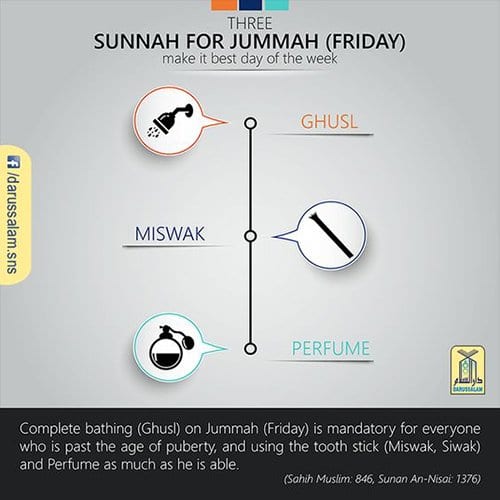 ↓ 29 – PRAISE IS FOR ALLAH ONLY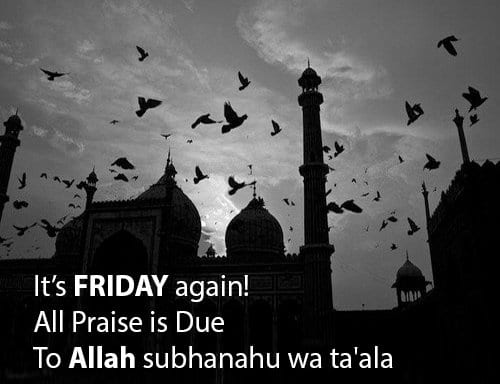 ↓ 30 – FRIDAY PRAYER IS MUST DO FOR EVERY MUSLIM
Have a look at these 50 Best Allah Quotes and Sayings with Images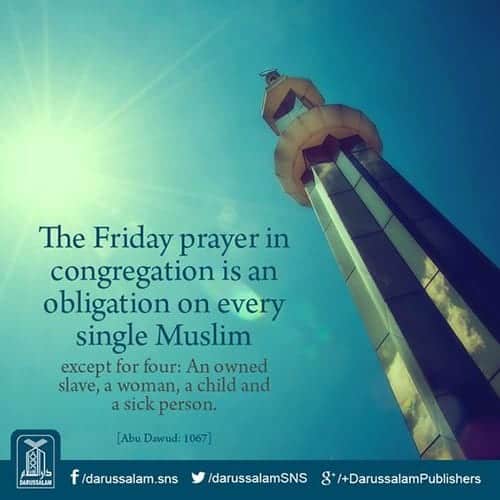 ↓ 31 – RISE OF IMAAN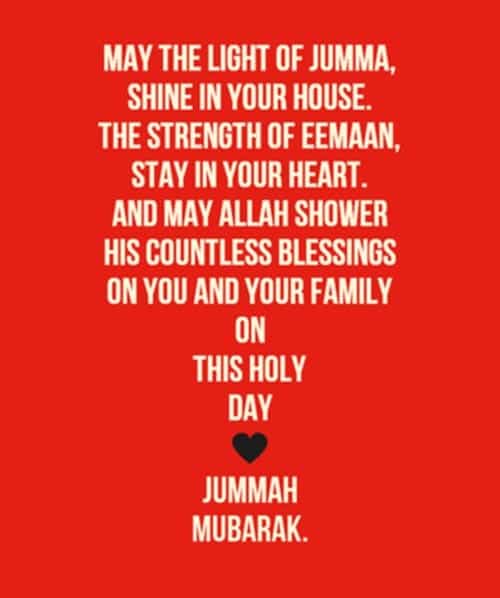 ↓ 32 – HAPPIEST PEOPLE
The satisfaction of our souls has been kept in praising and worshiping Allah. Skipping a Jumma prayer is similar to draining a diamond ring to drain.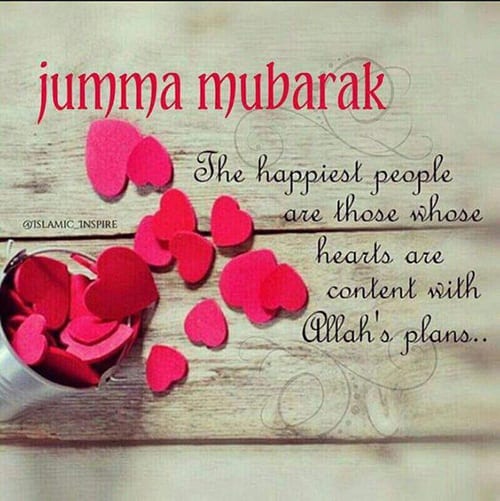 ↓ 33 – SKIPPING FRIDAY PRAYER IS A BIG NO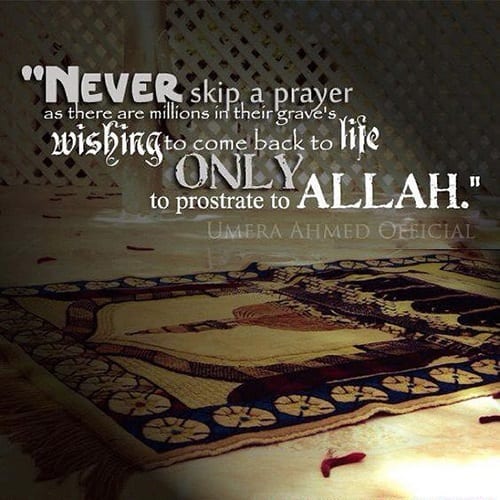 ↓ 34 – BE THANKFUL FOR HAVING ANOTHER FRIDAY IN YOUR LIFE
Remember, death is unavoidable and there are many souls who are craving to get back in Dunia just to have another chance to pray, worship and praise Allah so be thankful every week for getting one more Jumma in your life. We are always uncertain whether we be getting another chance to pray next Friday as Death has no time specified and it contains no calendar. Be grateful for the uncountable blessings that He has showered upon us even without being asked for.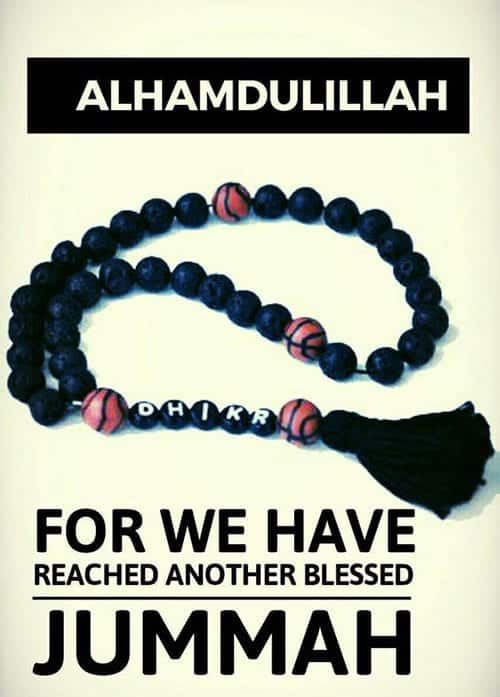 ↓ 35 – ALLAH IS WITH YOU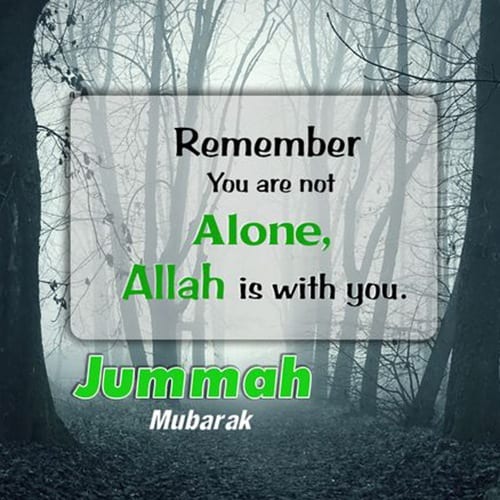 ↓ 36 – EXALTED IN MIGHT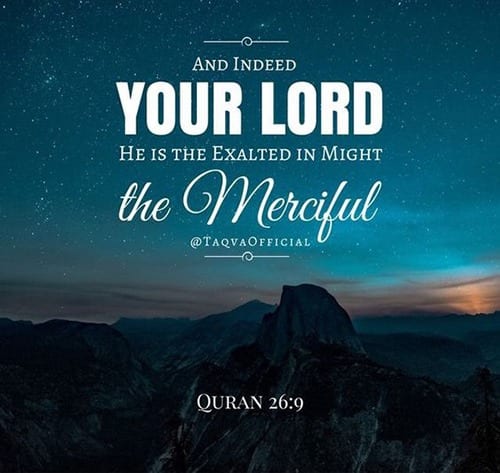 ↓ 37 – WEAR BEST CLOTHES ON JUMMAH
if you have got new clothing in your closet save it to wear on Friday and you will get effortless Bonus ajar. If you have got no new clothes, at least wear your best and neat and clean outfit on Friday as it is highly appreciated and rewarded by Almighty Allah.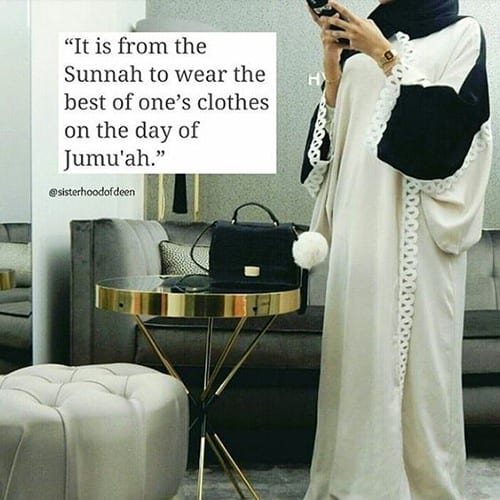 ↓ 38 – BLESSED FRIDAY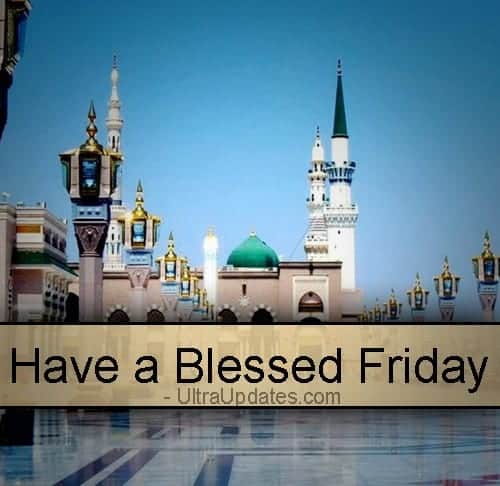 ↓ 39 – HADITH ABOUT JUMMAH
Prophet Muhammad (P.B.U.H) has put a special emphasis on the significance of Jumma and offering prayers on this day specifically.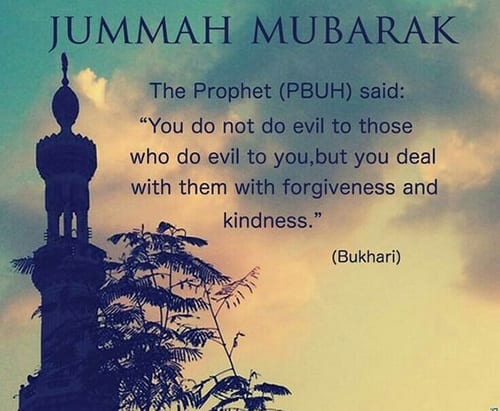 ↓ 40 – BEST GIFT
Islam is the religion of serenity and love. Any form of Blood shed and all acts of terrorism have never been regarded or endorsed by Islam and its teachings. We believe in Universal brotherhood, peace and humanity and we trust in Almighty Allah who is the most beneficial, our only provider and the most merciful above all and the same message has been delivered by many Islamic scholars and Imams during their sermons specially after Jummah prayers that helps many Muslims to brush up their universal brotherhood's concept.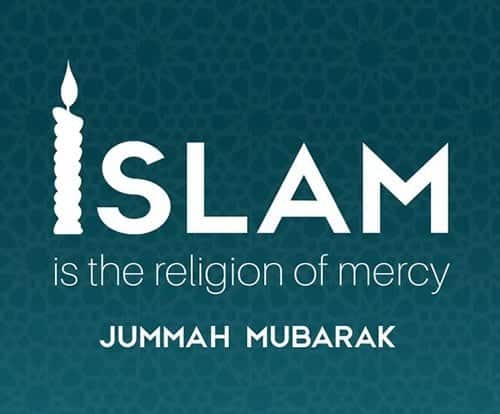 ↓ 41 – WISHES FOR YOURSELF AND OTHER MUSLIMS ON FRIDAY
Feel free to save and share below-customized wishes made specially to wish your loved ones and other Muslims brothers and sisters a Happy and Blessed Friday. Celebrating the day of Jumma by greeting Muslim brothers and sisters after Jumma prayers exited mosque and getting neatly dressed and attending Islamic congregations in one's best wearable is itself endorsed and admired act by Islam and its teachings very vividly. The below cards have been creatively designed so that warm wishes of yours for your loved ones can be translated through these messages embossed in the images below. You can share the below images via messages, Facebook or Whats-app so that your loved ones can feel special about themselves and the most awaited day of the week which is Friday, of course!