Eid gifts for her: Eid-ul-fitr marks the end of the Islamic month of Ramadan. it is a religious and joyous festival celebrated by Muslims all over the world. Eid-ul-fitr is also known as the 'smaller Eid'. 'Eid' means festival or feast in Arabic.
How Is Eid Celebrated?
The festivities begin upon the sighting of the Shawwal moon and continue for three days. Celebrations vary from culture to culture. mostly it revolved around friends and family getting together. Food and sweet dishes are prepared. Gifts are exchanged between loved ones. the exchange of gifts is known as 'Eidi' or 'Eidiya'.
What Is Eidi?
Eidi is a gift usually given to children by adults, but every family has different customs. There is usually an exchange of gifts among adults as well, nowadays. The common practice is elders giving Eidi to younger siblings or relatives. But since this is the only joyous occasion in Islam which we can celebrate, other than Eid ul Adha, it is permissible to give gifts as a symbol of love and happiness.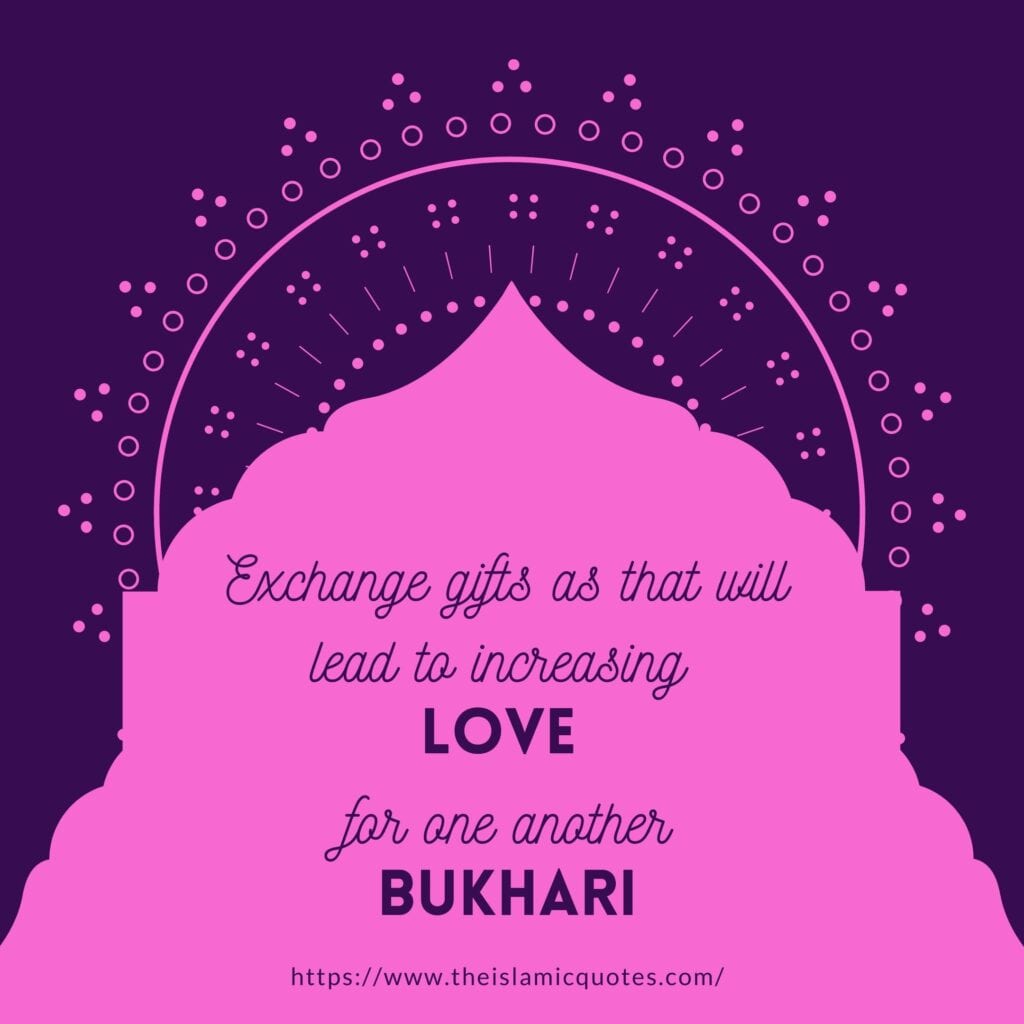 When Can Eidi be Given?
After the Eid prayer, friends and family gather under one roof with their nearest and dearest for a hearty breakfast or brunch. That is usually the time when handing of gifts takes place, but it is not set in stone. Some people prefer to go to the respective homes to give gifts for a more connected experience. This was all how it was before the pandemic hit, since people are avoiding meetups, it doesn't mean Eid has to lose its charm. Everything is at your fingertips it can be arranged, ordered, and delivered however and wherever you want it to. You can find some great tips on this from our previous post on Tips to Keep Your Faith Strong in Pandemic & Duas for Covid.
What Is A Good Eid Gift?
It is common practice to give money as Eidi but there are numerous other things tat can be considered as well, especially when it comes to lady friends and family members.
Islamic Gifts for Women on Eid
It is absolutely necessary to select the perfect gift, it represents the love and respect you have for whom the gift is meant for.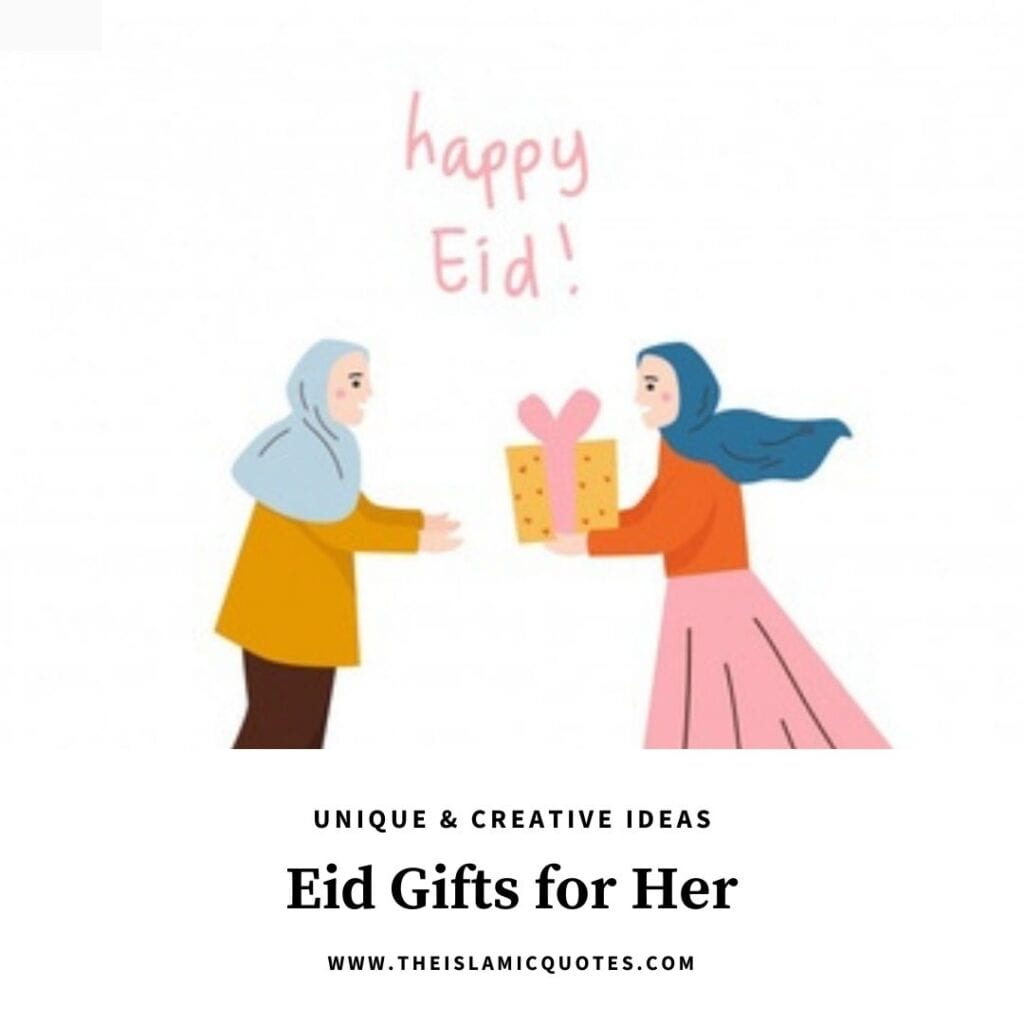 13 – Fitness Gifts
If she's a fitness freak, then buying gifts for her should be pretty easy. If you want to go big you can get her a treadmill or an indoor cycling machine. Other cool options include fitness trackers, smart watches like fit-bits. If you're staying within a budget then some good options include workout clothes or a good quality yoga mat like the Gaiam Yoga Mat for $50.
If she already owns most of this stuff, you can always get her a new gym bottle and I would highly recommend this leakproof, ecofriendly Gym Keg Sports Water Bottle in the beautiful Bare Nude color for $22.99. Another good option is to get her the NutriBullet so she can take her smoothies and drinks to the gym with her. You can buy the NutriBullet Pro Plus here for $97.99.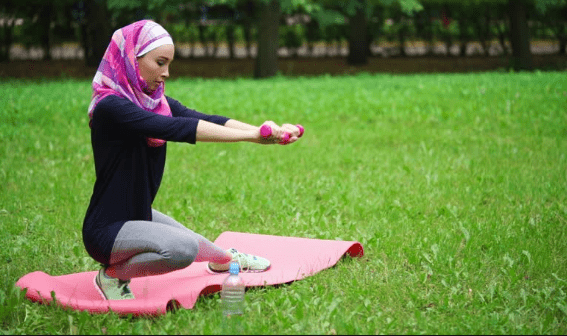 12 – Cooking/Baking Equipment
If this woman in your life loves cooking or baking, then you could get her something that she has been eyeing for a long time like an Air Fryer, a Stand Mixer, a coffee maker or any other equipment that she might have been gushing over lately.
Or make the day special for her by baking a cake or getting her breakfast in bed.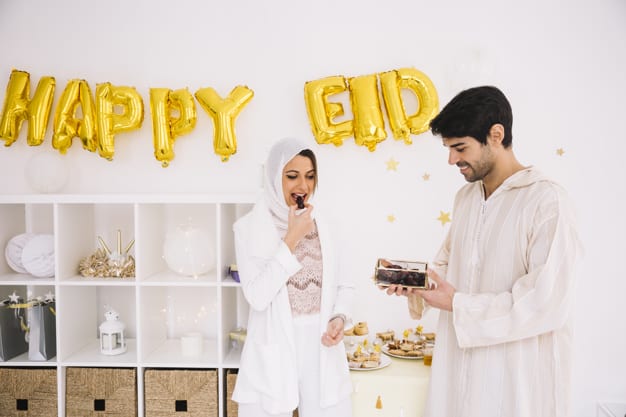 11 – Coloring Books & Stationary
Some creative souls have a thing for stationary that they can never get over – if that's the kind of lady you're buying a gift for then you know that there can not be a better gift for her.
Coloring books for adults have been trending a lot lately as they're not just a way to bring out ones inner creativity but they've also been shown to reduce depression and anxiety. And we know how much we all need that these days. So get her a coloring book that she can enjoy spending time with. There are many different options on the internet these days but since it's an Eid gift, I recommend something with a religious feel to it. Like this Islamic adult coloring book for $12.99 or the 99 Names Of Allah Islamic Coloring Book for $9.99.
And if you think she's really talented, you could help her polish her skills with a Wacom for digital drawing. You can get a basic Wacom drawing tablet here for $59.95.
These are all also great gifts for young girls and teenagers.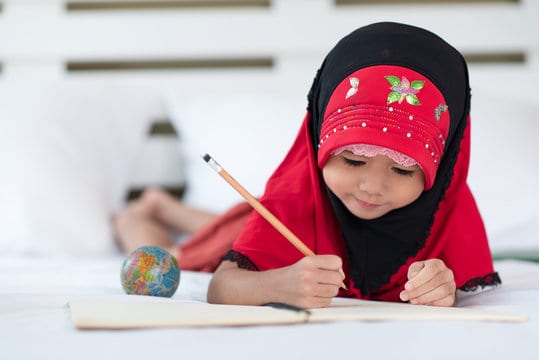 10 – Skincare or Makeup Products
Most girls love both skincare and makeup products while some prefer one of the two – if you know what she likes, this is the safest gift of all. A few minutes of searching online and you'll have a good idea of what products are trending these days but if you want to save time, here's what I recommend as skincare gift: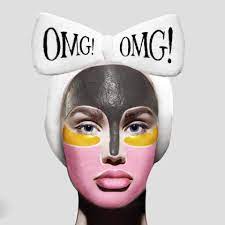 And if you want to get some makeup products for her, here are some that are incredibly popular and have the best reviews on the internet:
There are a number of halal makeup brands and products too if you want to gift her halal makeup. Some of our favorites include:
9 – Calligraphy/Home Decor Items – Gifts for Muslim women
If she is into home decor, a calligraphy piece might be the perfect gift for her considering you're giving it on Eid.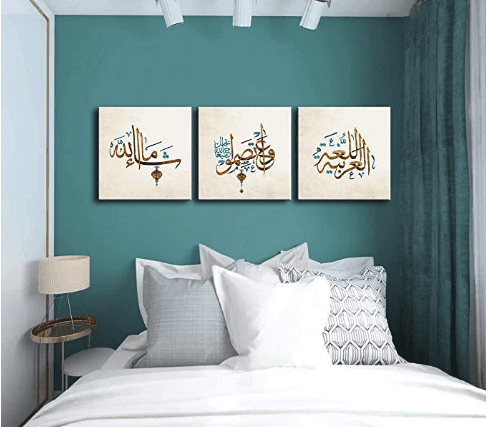 You can even help her use such gifts to set up a special Eid corner like this where the whole family can get together for praying.
I personally loved this wooden ornament with light as it can be the coolest addition for the Eid trolley or dinner table when the whole family gets together – it's definitely a gift to remember.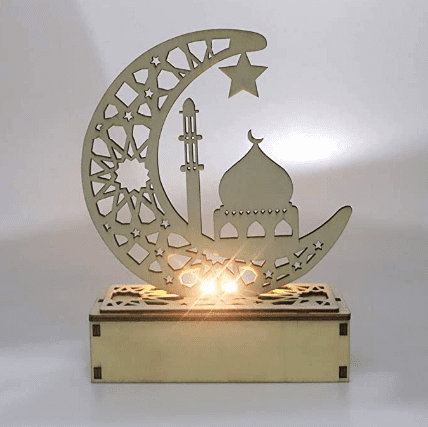 8 – Wallet
Nothing is better than a gift to give someone that they can carry with them most of the time. That's the beauty of giving personalized wallets. You can get a name or initials engraved. It shows that you went to all the trouble just to get something customized for them.
Jafferjees has got you covered. A wide range of leather handcrafted wallets to choose from. Whatever you want to be engraved can be done online, starting from selecting of the font, size, where you want it to be written with just a few clicks so your gift is all set to be ready and delivered anywhere in the world.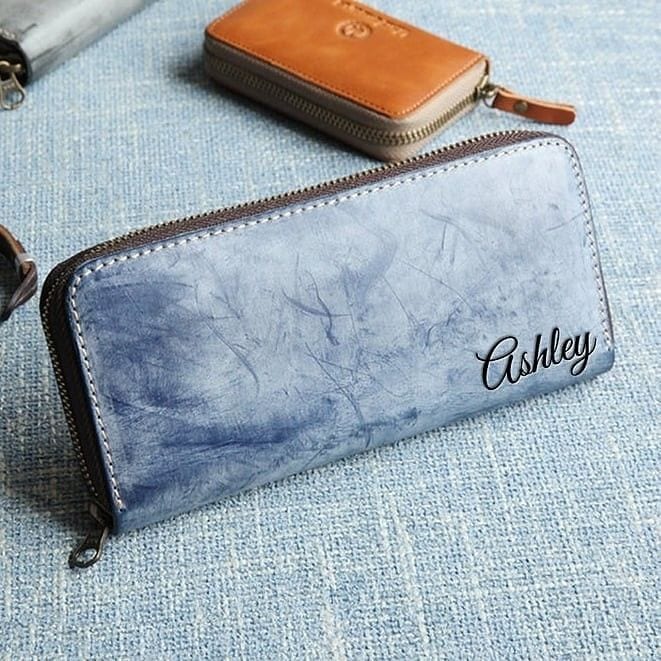 7 – Magnets
Does your friend or relative loves collecting magnets? Every time that you have visited you notice a new magnet added to the collection. How about help her collection grow?
Firefly is the place to go. Huge variety of super cute magnets to choose from. Sadly they cant be customized but they have tons you can select from. You can have them shipped wherever need be.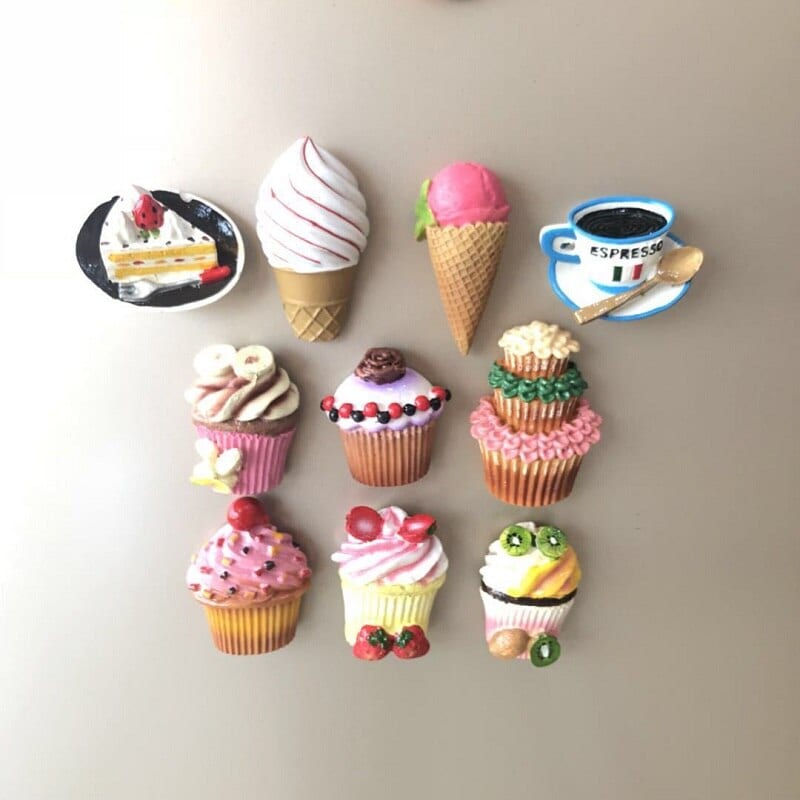 6 – Clothes
When it comes to Eid gifts clothes are a very safe choice, something everyone loves and can't get enough off!!! Since the weather will mostly be hot this Eid in most countries, a lawn outfit can be the perfect gift. If you're planning to give an unstitched gift, it might be a good idea to give it a few weeks in advance so she can have it stitched for Eid. And if it is a stitched outfit then that's even better. There are many amazing brands with Eid collections that ship internationally such as Khaadi and Limelight. You can also find many good quality hijabs and abayas at Sapphire.
5 – Jewellery
Woman's next best friend, jewellry!! The jewellery owned by a person can tell you a lot about their personality. Every piece tells a story. Thankfully ,Islam has no restrictions about any kind of jewellry items. Feel free to browse through Zee.sy and buy whatever you think the person might like. You will small delicate pieces as well as loud classic ones too. Colors can be customized of any design and will definitely be shipped to the place of your choice.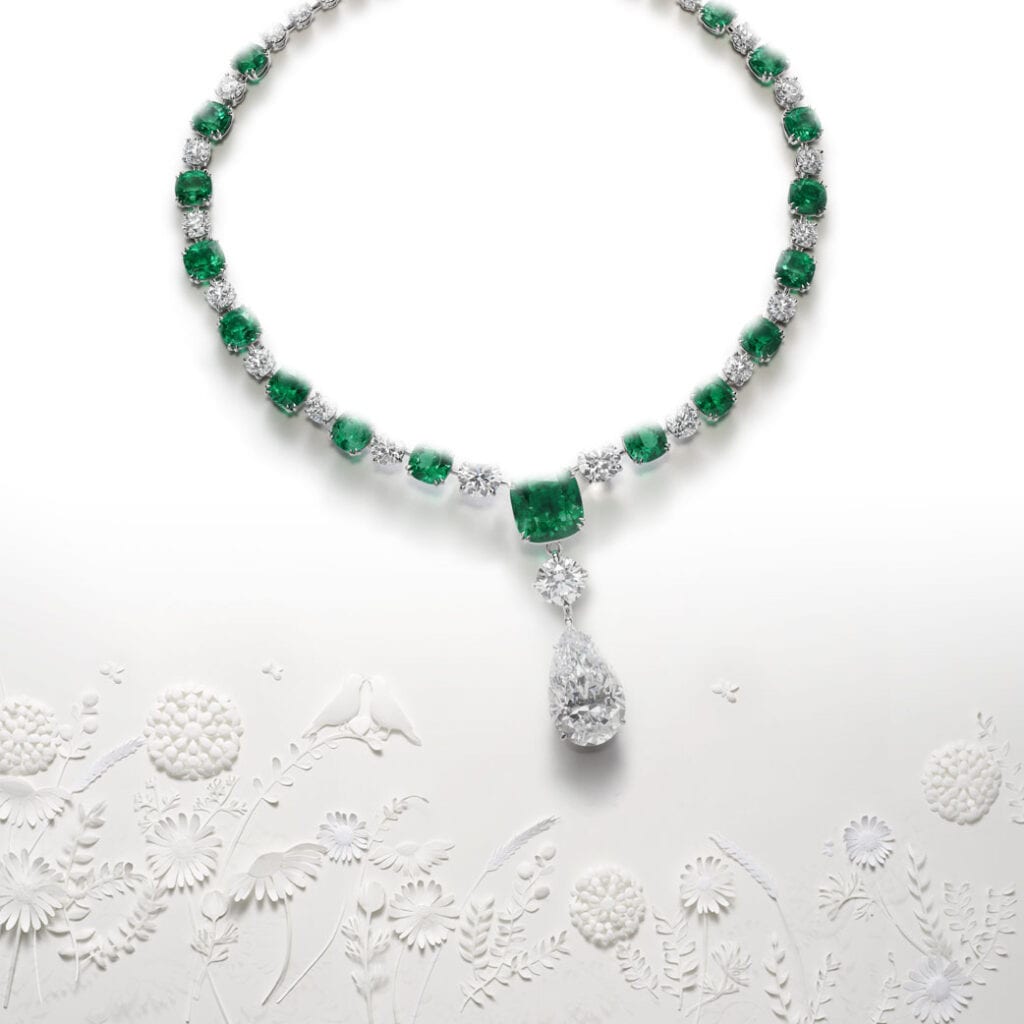 But since the occasion is religious, it can be a good idea to gift something with a religious feel to it. For instance: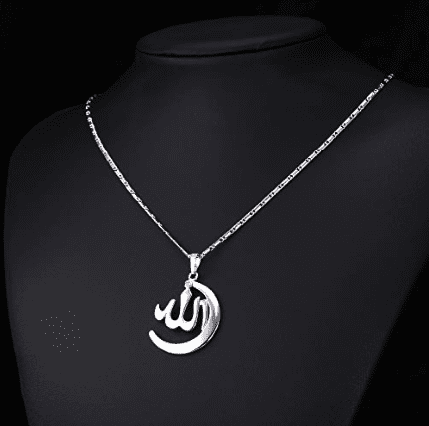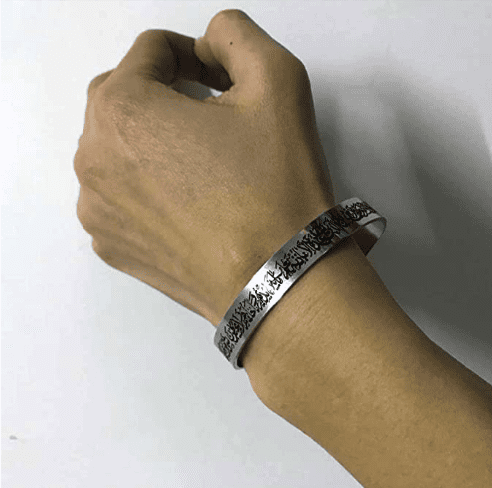 4 – Eid Basket
Eid is incomplete without traditional sweets, or better known as 'Mithai'. The delicious combination of flour, sugar, and milk. Without this any happy event or occasion feels like something is missing. You can make it all the more special by getting a customized basket made with all her favorite things – you can include some non-traditional stuff too like chocolates, biscuits, etc. And since it's Eid, you can even add some Eid accessories like Henna and bangles. If you don't have the time to make a basket like this, there are a number of vendors in all cities these days who cater to such requests, arrange the basket and even deliver it for you.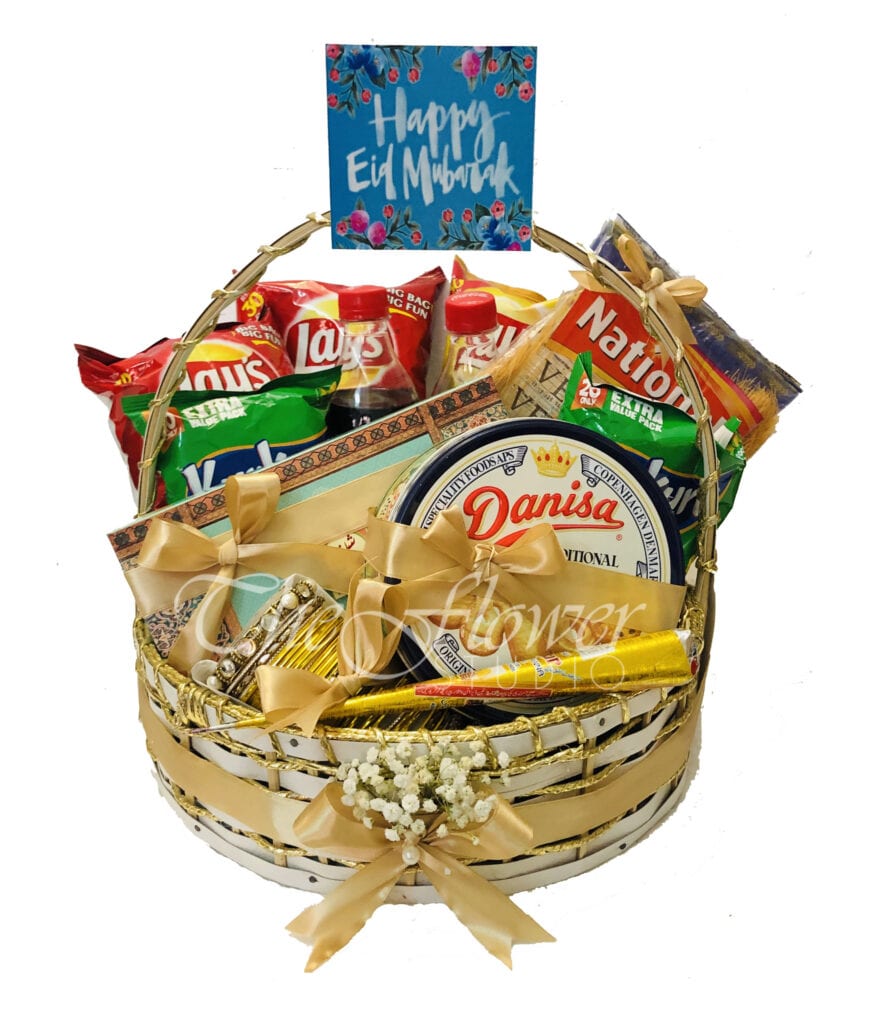 3 – Books
An avid reader??!!! Getting lost in a book!! If that is what she loves then get her a few new books. But gifting books is not an easy task as you might not know which one she would like, or you might now know if she already has a particular book or not but there's a solution for every problem and Amazon Kindle is the solution for this one. Just get her a waterproof, Kindle paperwhite for $129.99 so she can read all her favorite books in comfort. To make the gift even better, I recommend pairing it with a kindle books gift card for $50 as she can then immediately start shopping.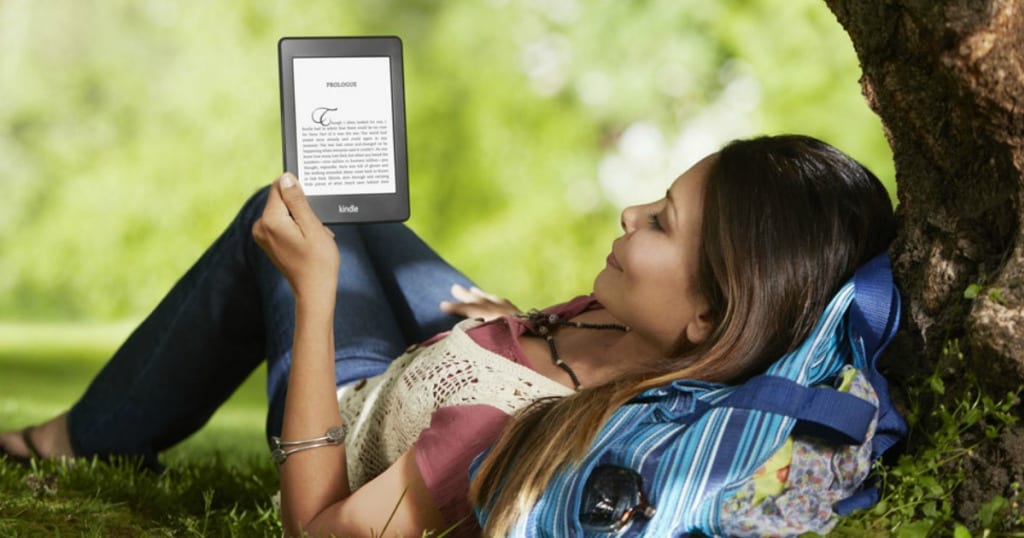 2 – Scented Candles
One of the best ways to bring warmth and coziness into her home, a scented candle. You should be the one responsible for the beautiful, soft aroma drifting in her house. No chemicals added, original scents Bath and Body Works has an amazing collection of candles you will find absolutely impossible to choose from.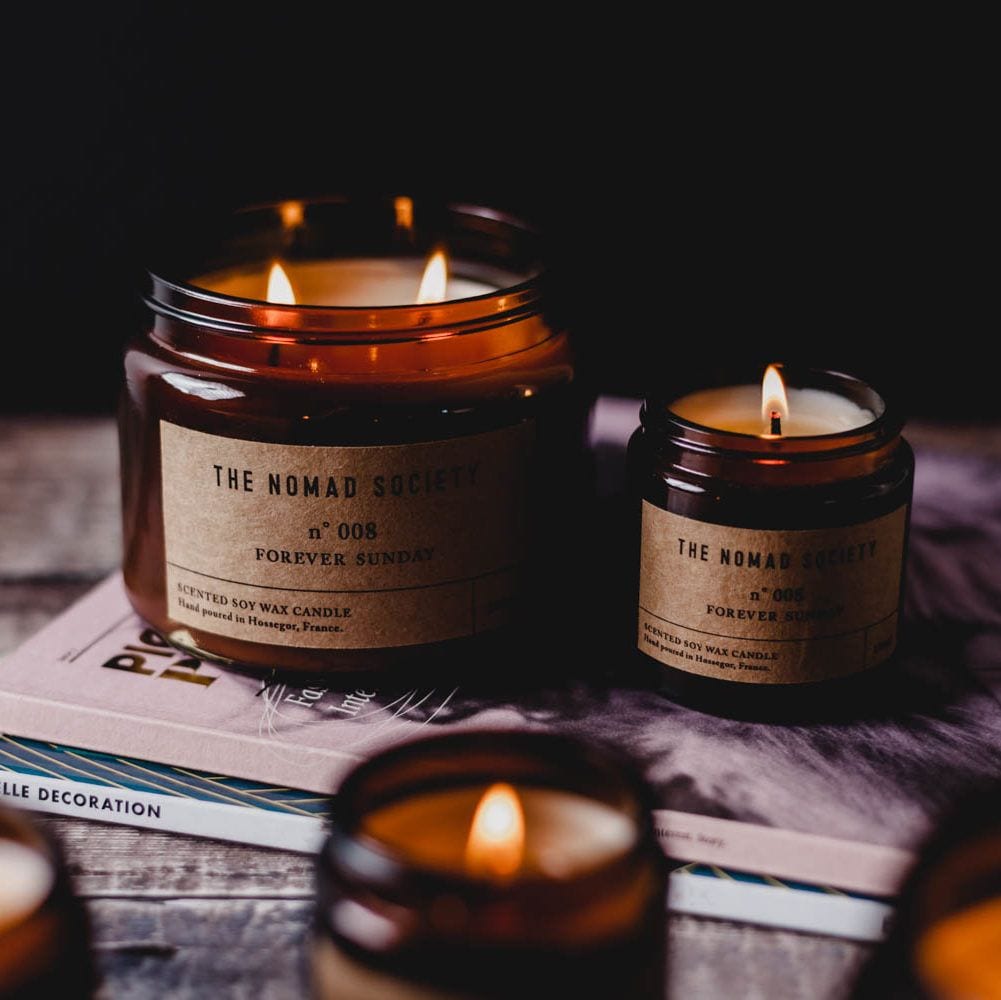 1 – Electronic gadgets
Is she technology obsessed? A power bank, foldable keyboard, ear pods or Bluetooth speakers can be considered as well. Amazon offers every thing starting from mechanical sharpeners to drones. Surprise her with something she might be wanting to get for sometime.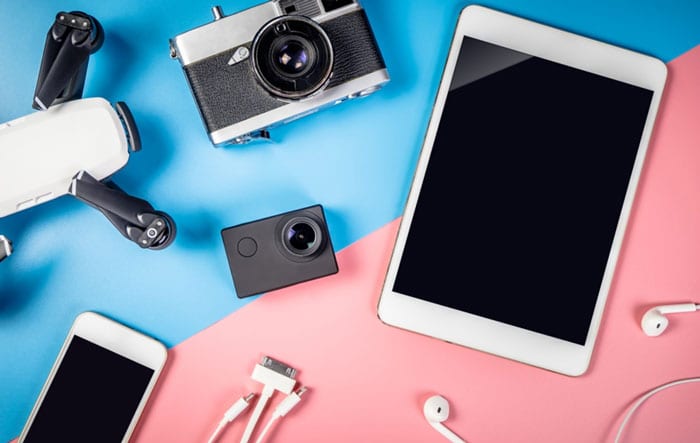 The Size Of the Gift Doesn't Matter
With the current pandemic things can get tight for a lot of households with budgets. Just remember the size of the gift doesn't matter or much you spend on it, but with how much love you send it their way. An expensive present doesn't always means it comes from the heart. Keeping in mind that spending too much on something that can be done economically is frowned upon in Islam, and is known as Israaf.