Best Islamic quotes about love. Any form of love is an irrefutable blessing for a believer which results in rise of his Imaan. Being Muslims, we believe that Islam has knitted all believers in a closely bonded family held together with passion of love and care for one another.
Whether it is in the form of parental love, friendly affection among brothers and sisters or a passionate love between husband and wife.  A pounding heart, butterflies in stomach, hugs and kisses are one of the cherishable moments that one experiences with joy while being in love.
What Islam Says About Love
The notion of Halaal Love in Islam is not limited only of having sweet talks under starry sky late at night, sending sugar-coated messages to beloved or planning extravagant dinner dates but to accept each other "completely" and by completely it means to accept each other's perfections as well as imperfections by your heart and soul and to be with each other through thick and thin.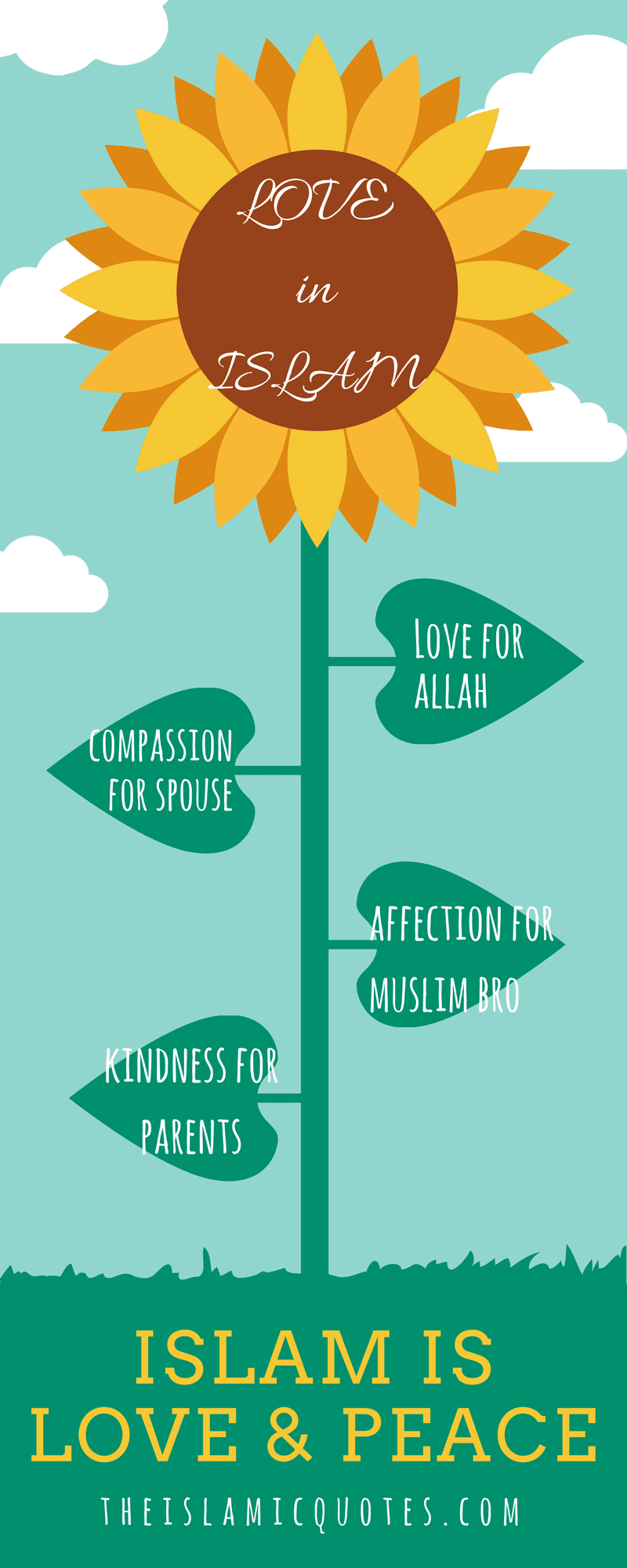 ↓ 1 – LOVE IS A COOL SHADE
RECOMMENDED: 50 Inspirational Islamic Quotes About Death with Images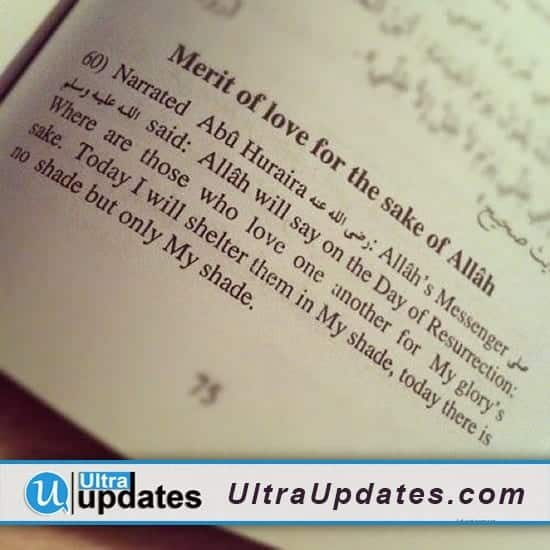 ↓ 2 – LOVE FOR BETTER HALF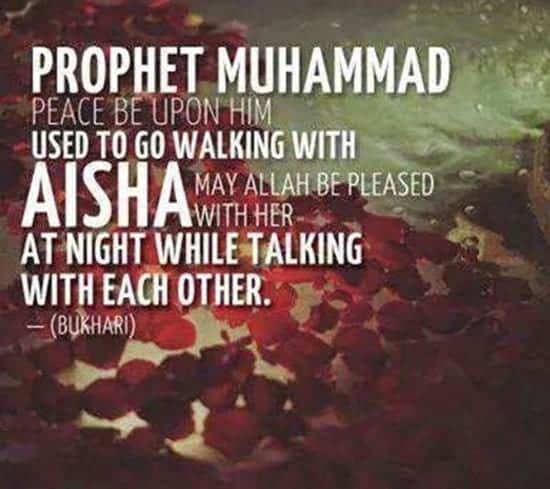 ↓ 3 – LOVE FOR ALLAH'S SAKE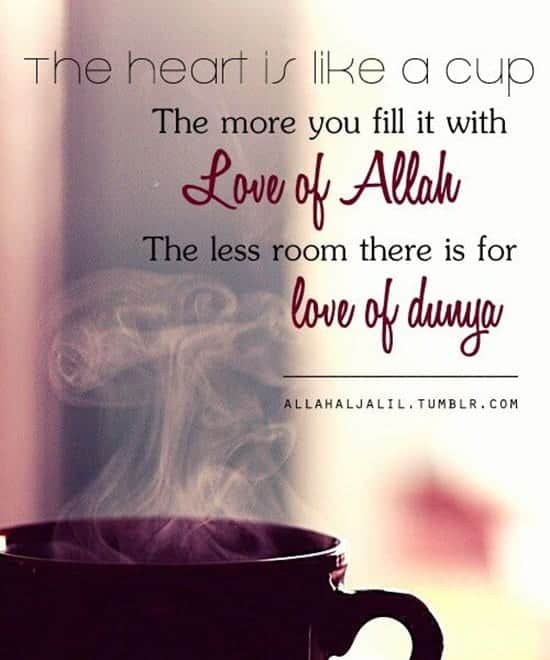 ↓ 4 – POWER OF "YES, I DO ! " IN ISLAM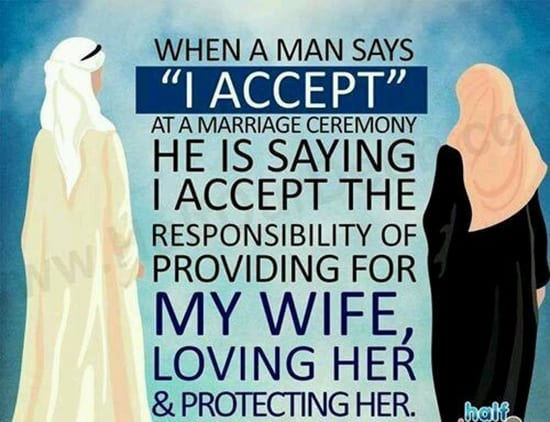 ↓ 5 – BE A RIGHTEOUS SPOUSE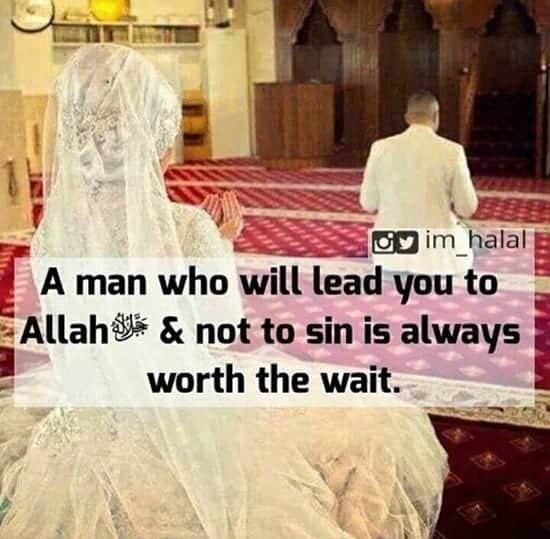 ↓ 6 – LOVE IS GRANTED BY ALMIGHTY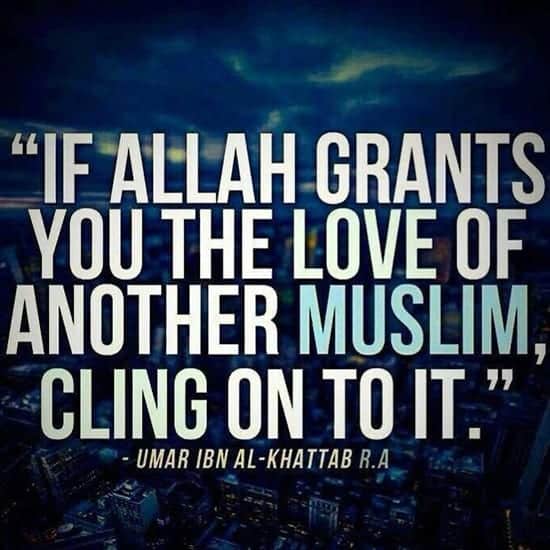 ↓ 7 – EVERGREEN LOVE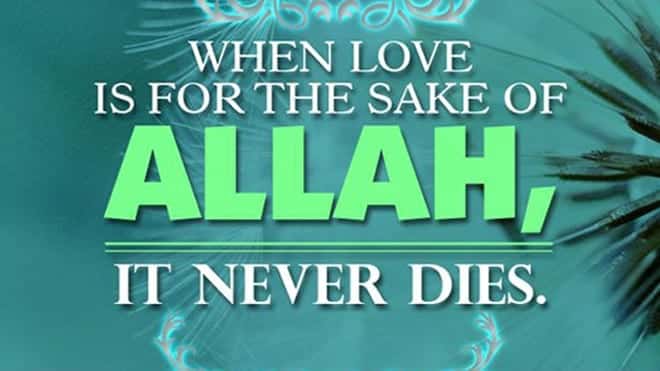 ↓ 8 – LOVE IS KEY TO SUCCESS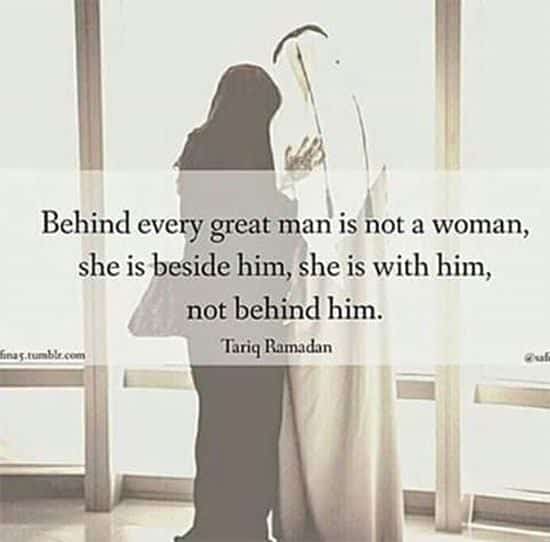 ↓ 9 – BELIEVE IN EACH OTHER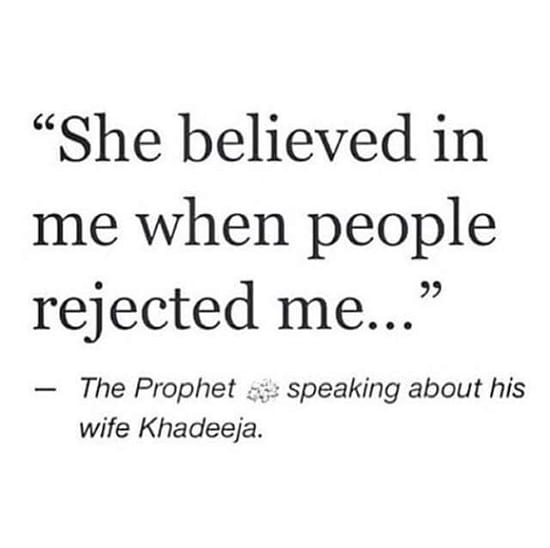 ↓ 10 – LOVE IN TRUEST FORM
Do have a look at 40 Best Proud to be Muslim Quotes with Images.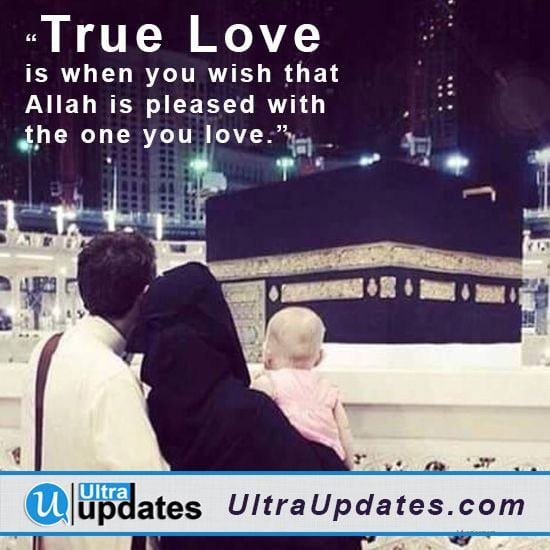 ↓ 11 – HAVE TRANQUILITY WITH EACH OTHER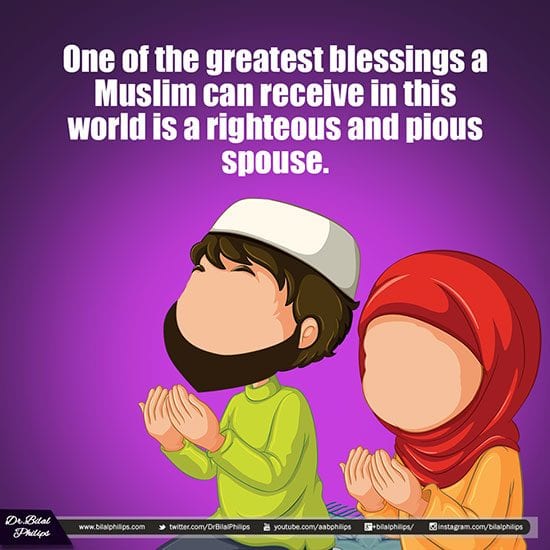 ↓ 12 – LOVE IS REMINDER OF LORD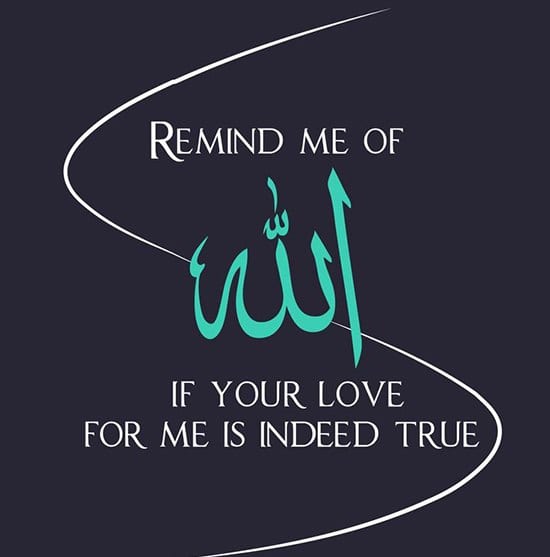 ↓ 13 – LOVE AND BE LOVABLE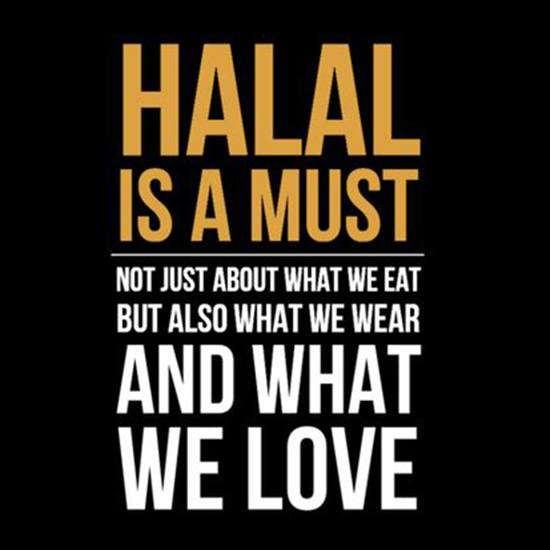 ↓ 14 – LOVE FOR MOTHER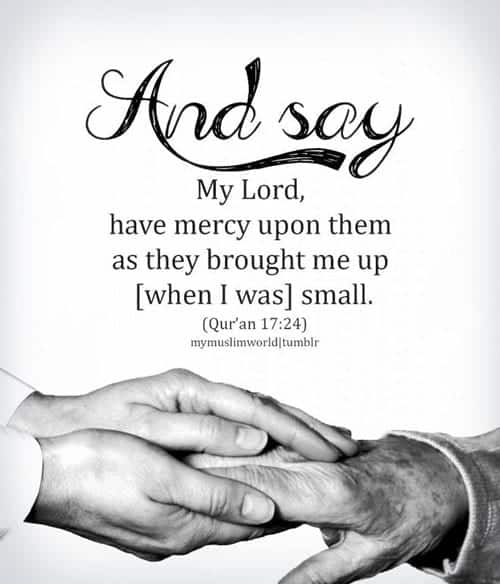 ↓ 15 – LORD'S MERCY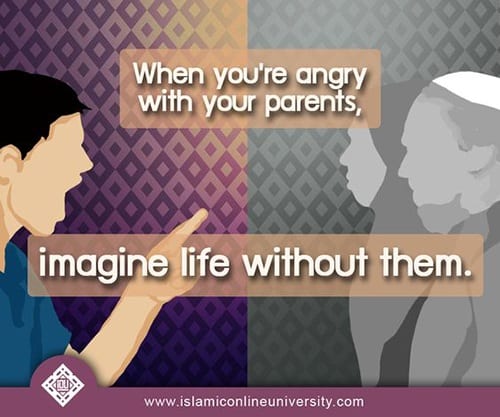 ↓ 16 – MOTHER IS A DOOR OF ALLAH'S MERCY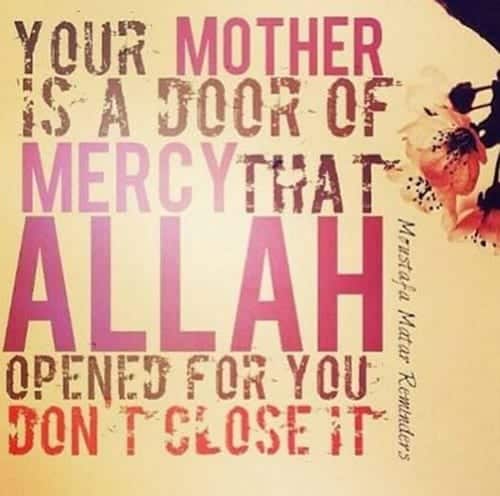 ↓ 17 – ENJOY LOVE BEFORE IT'S TOO LATE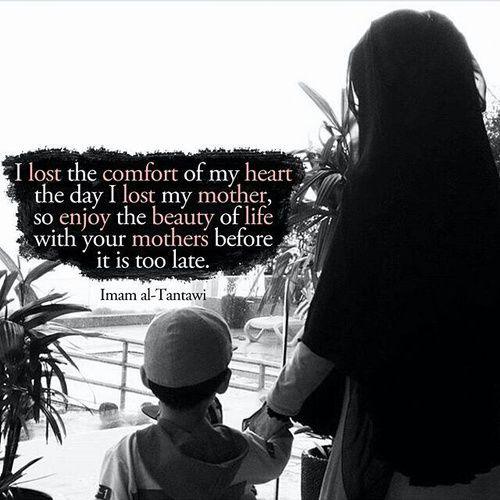 ↓ 18 – LOVE FOR MOM IN ISLAM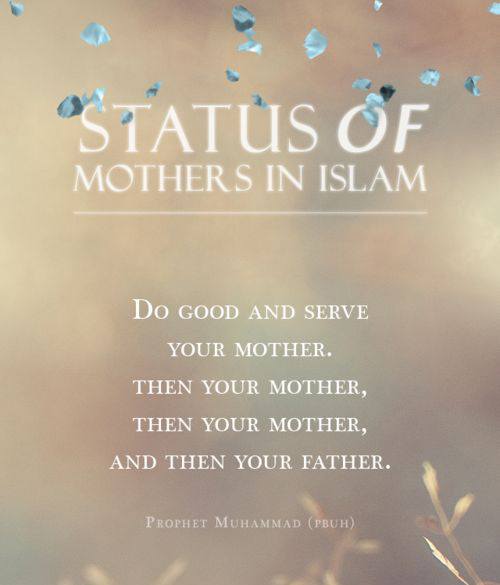 ↓ 19 – HEAVIEST DUA IS DUA MADE OUT OF LOVE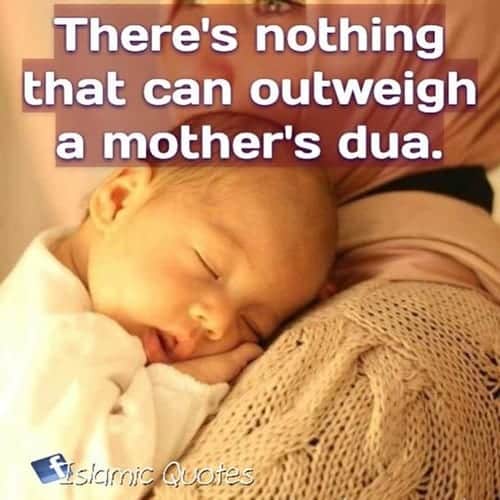 ↓ 20 – UNCONDITIONAL HALAAL LOVE
Here are 50 Best Allah Quotes and Sayings with Images.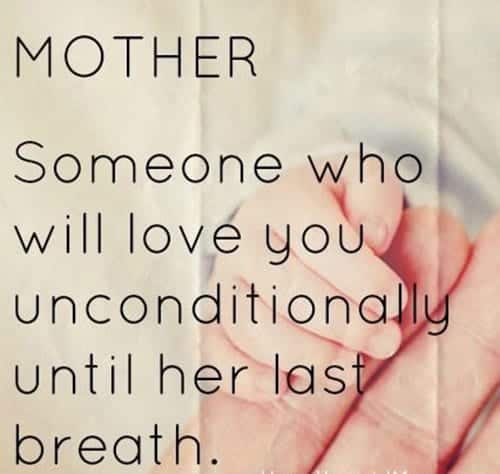 ↓ 21 – TICKET TO PARADISE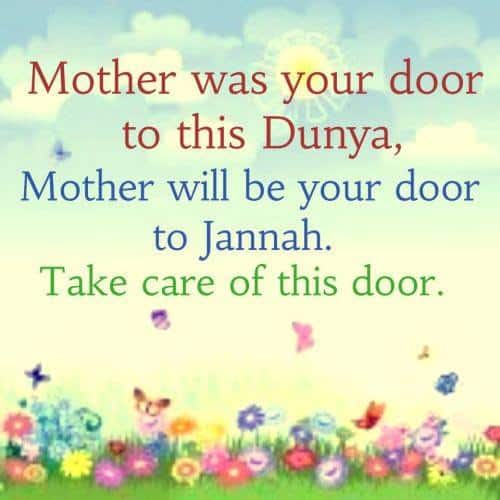 ↓ 22 – FAITH IN LOVE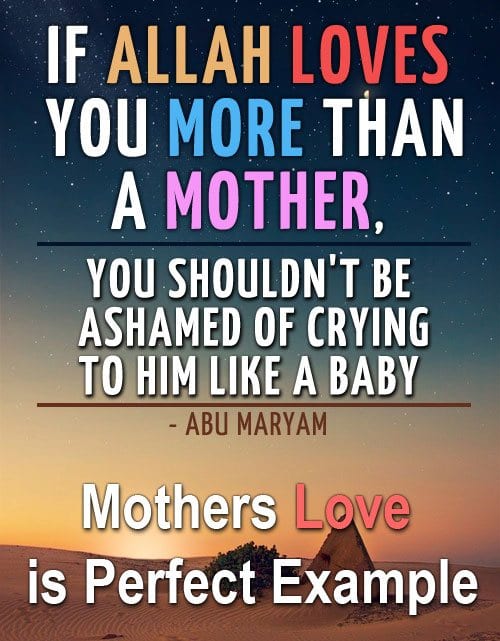 ↓ 23 – RELIGIOUS LOVE
Islam believes in Brotherhood and love among his followers.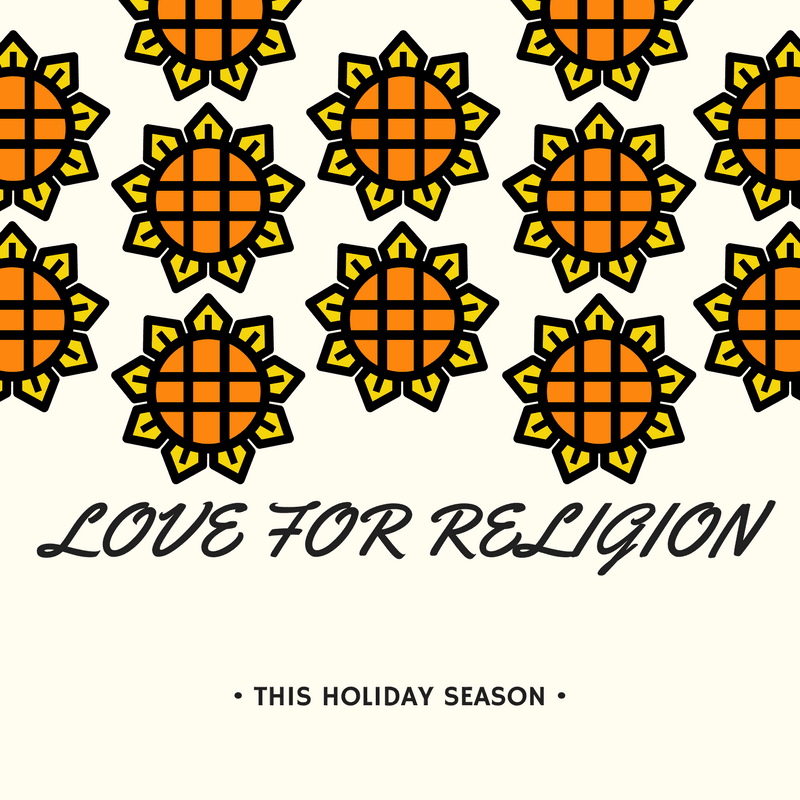 ↓ 24 – LOVE FOR NONBELIEVERS
In Islam, Brotherly love is not about only among Muslims but among non-believers too.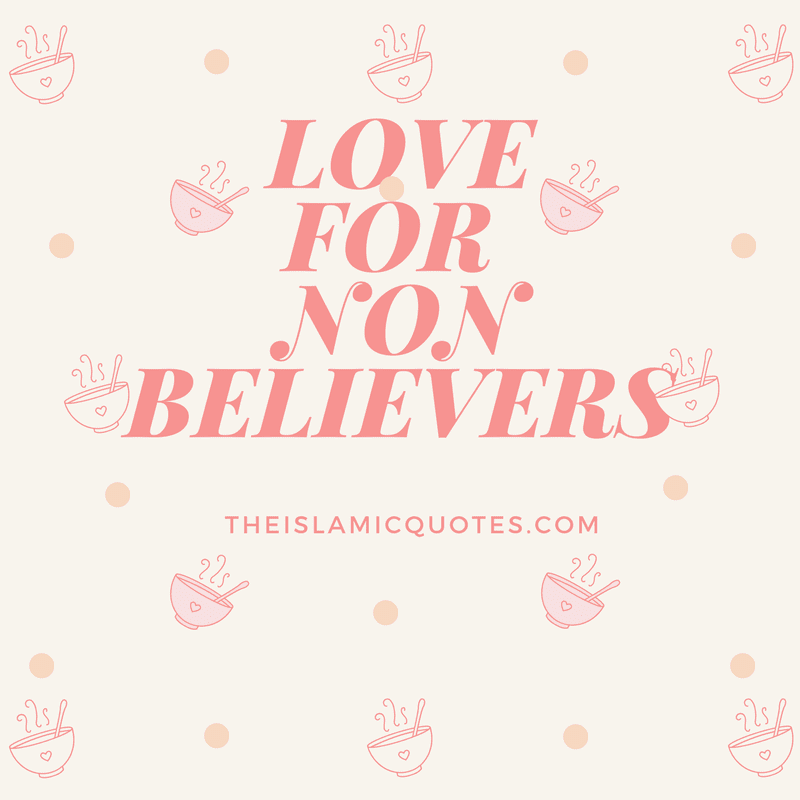 ↓ 25 – BEST FAITH IS TO LOVE PEOPLE
Be it Muslims or Non-Muslims, Islam endorses the notion of Universal Brotherhood among people and declared it as best faith.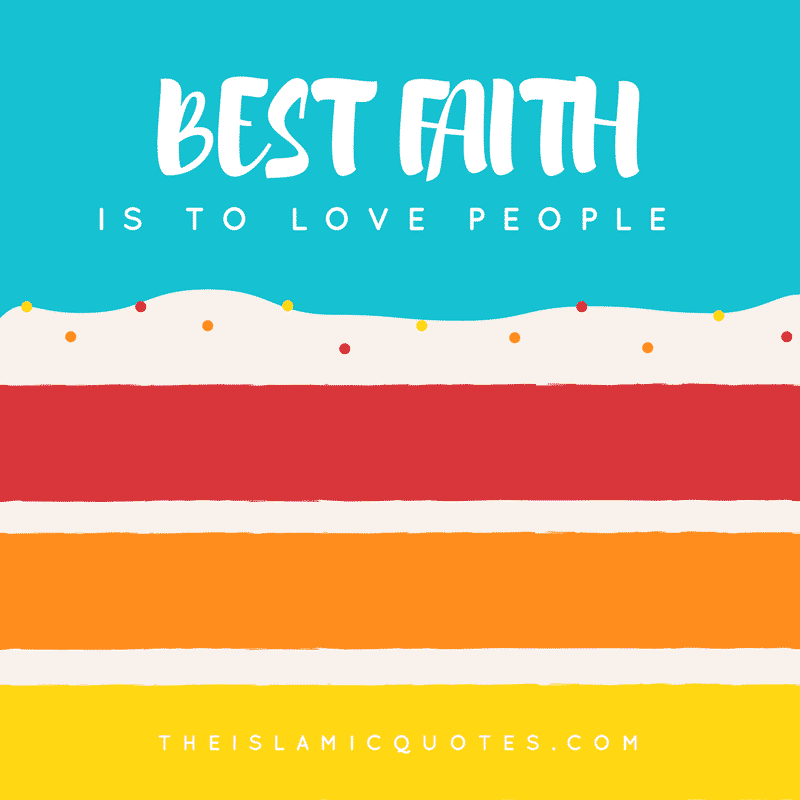 ↓ 26 – AFFECTION FOR NEIGHBORHOOD
Every Muslim is responsible for his brother's goodwill and to be there at the time of need or hard times.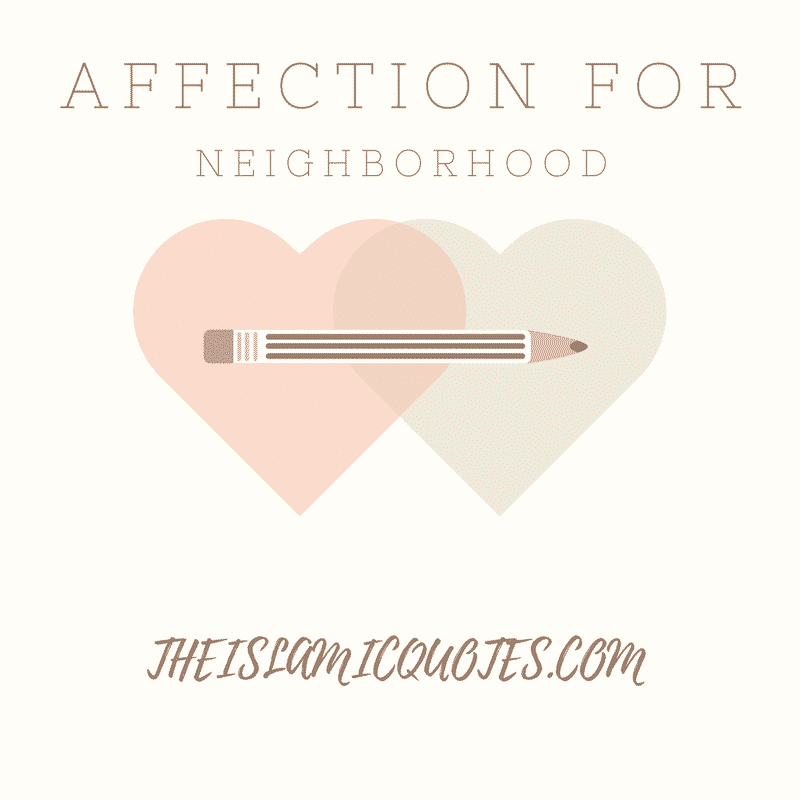 ↓ 27 – LOVE FOR BROTHER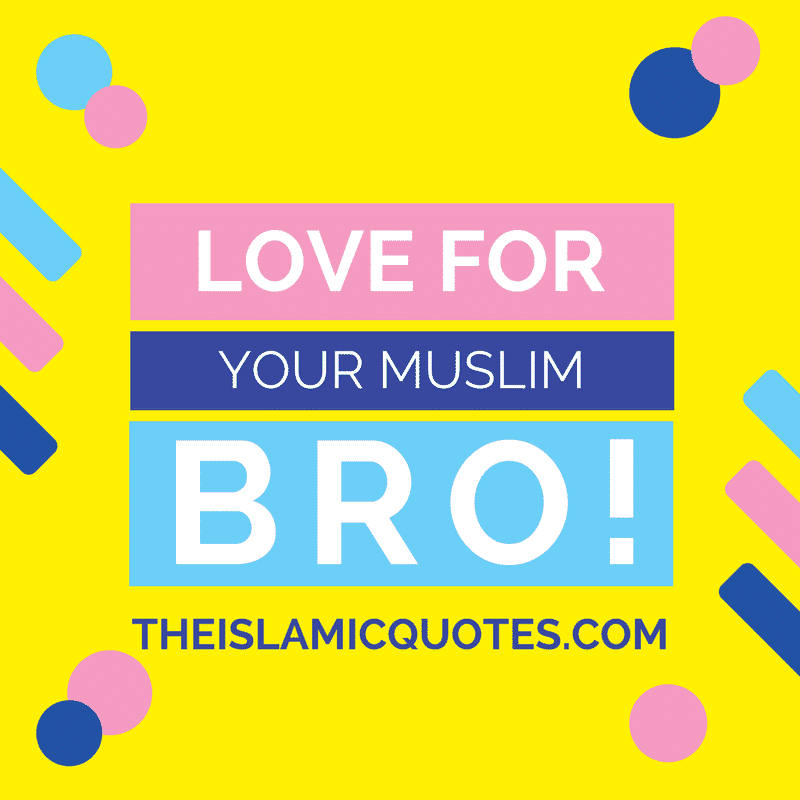 ↓ 28 – SWEETNESS OF FAITH
The sweetness of faith is to love your Muslim brother in the name of Allah.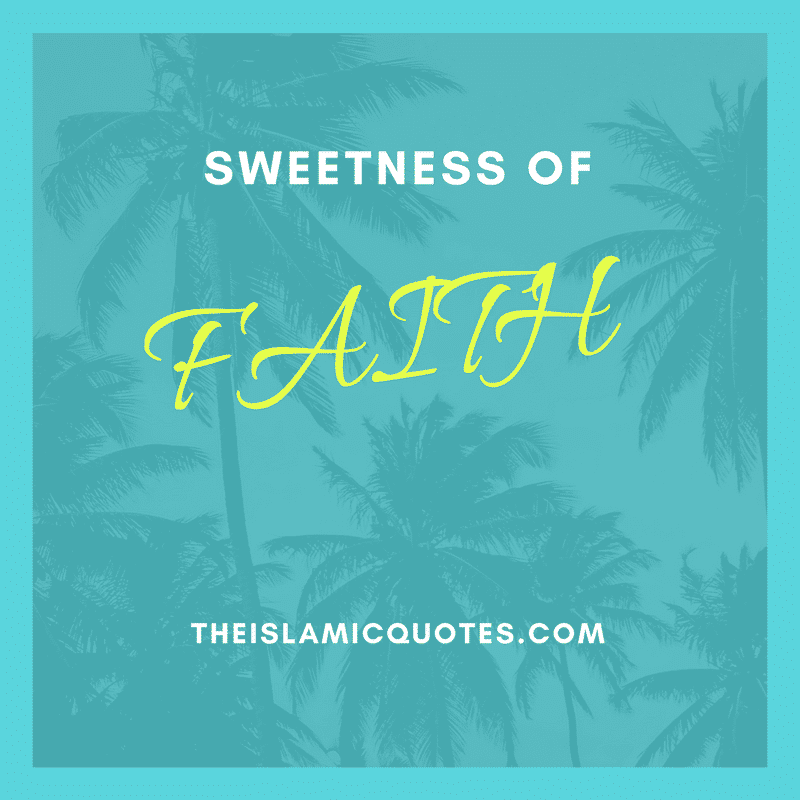 ↓ 29 – GREET WITH LOVE
Be it a bright smile that you pass to your Muslim brother or be it saying Salam in a friendly way. It all comes under greet with Affection.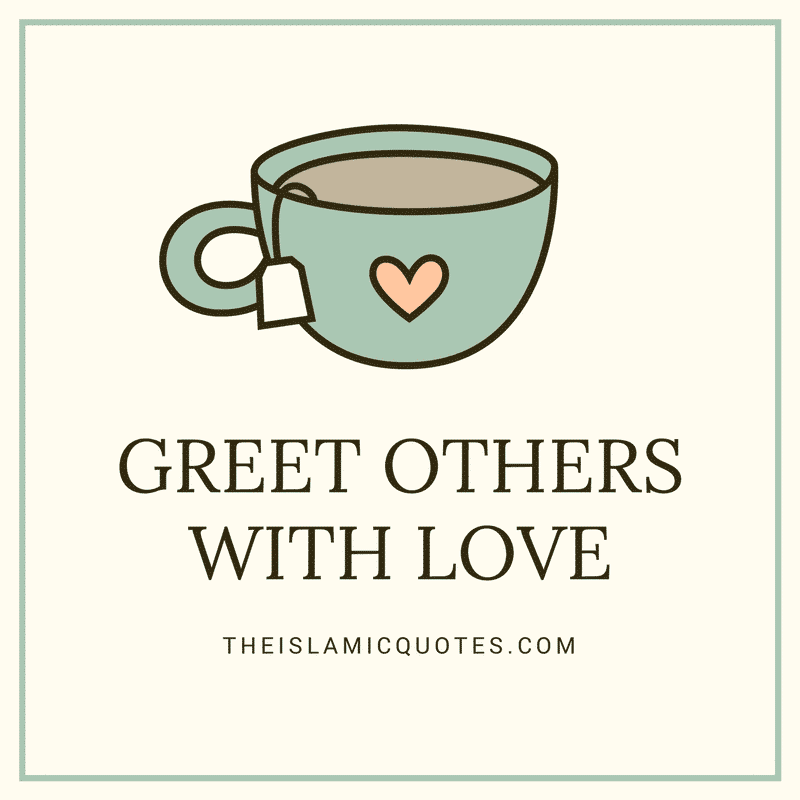 ↓ 30 – KINDNESS FOR NEIGHBORS
The teachings of Islam has taught us to be kind to our neighbors. Have a look at these 50 Best Humanity Quotes in Islam.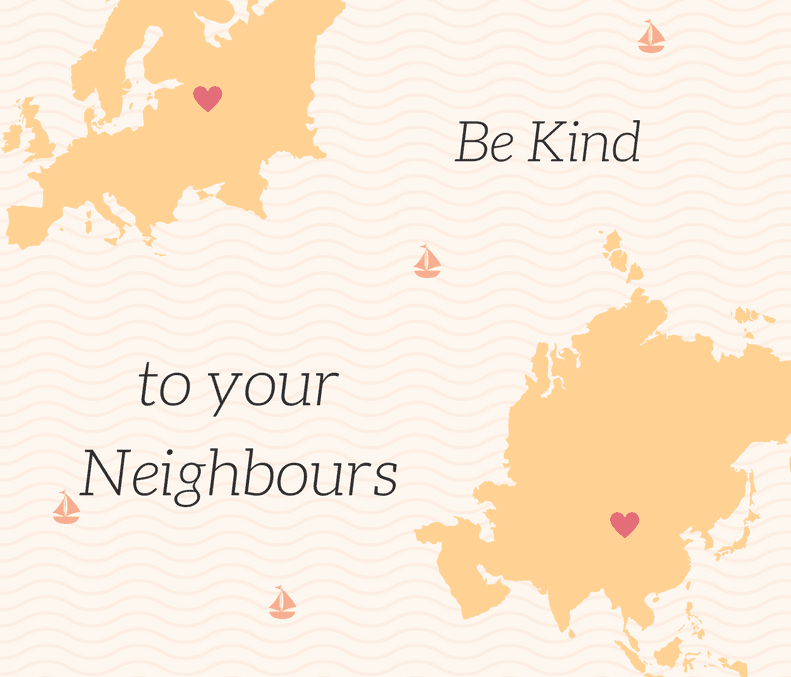 ↓ 31 – DO FORGETFUL FORGIVENESS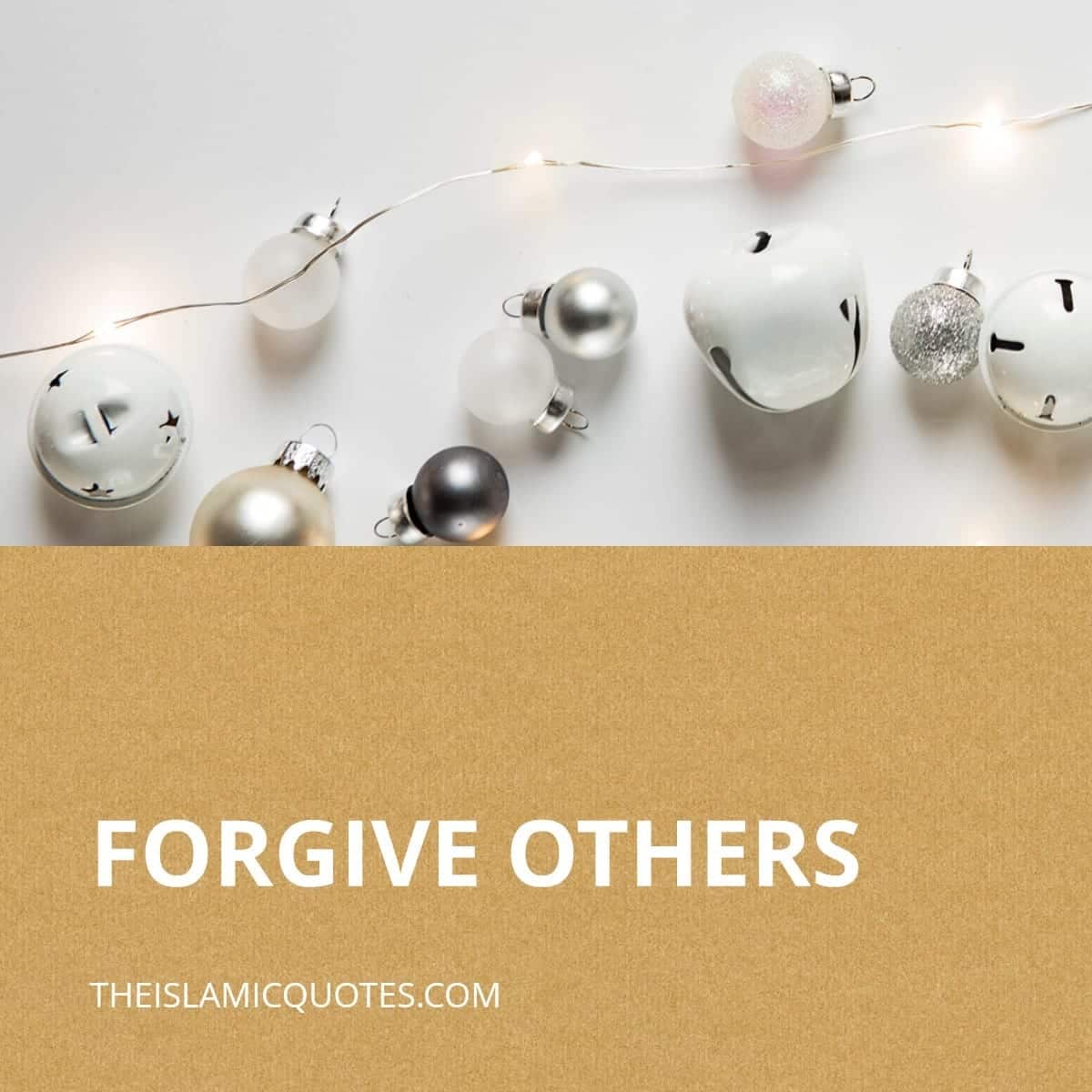 ↓ 32 – SPREAD PEACE
Islam does not endorse any form or act of terrorism. Any such act of Terrorism or killings have not any affiliation to Islam or Islamic teachings of Holy Quran or preaching of any Islamic Prophets.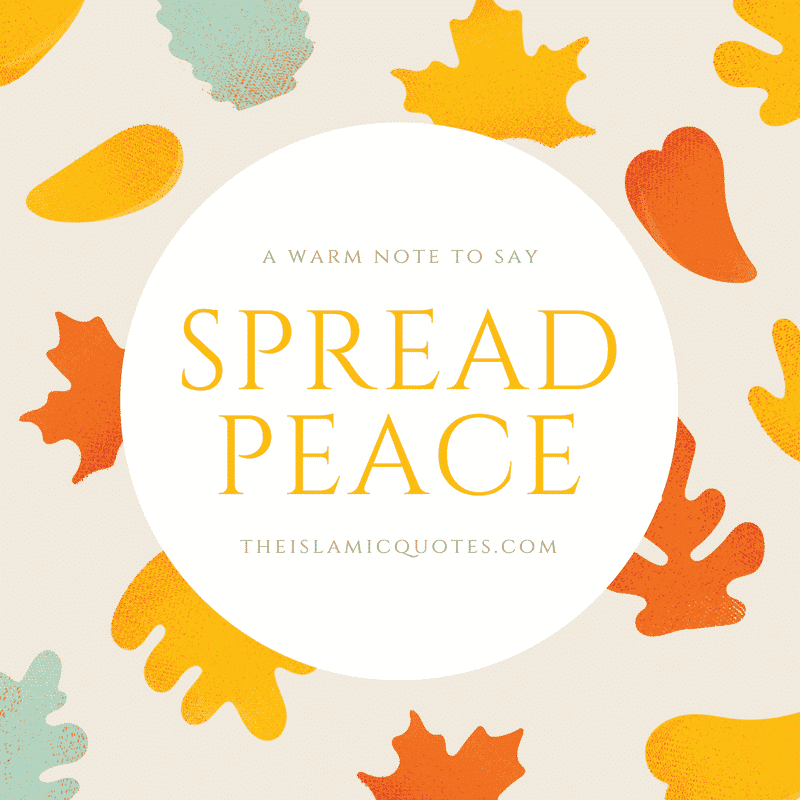 ↓ 33 – WORSHIP ALLAH OUT OF LOVE
Muslims worship Allah not out of any fear or terror but to show our gratefulness and love to Him. Worshiping Allah must not be under any stress or physical pressure but it should be done effortlessly out of affection only.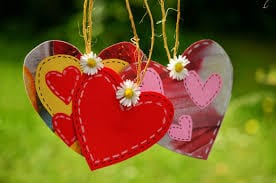 ↓ 34 – LOVE FOR PEOPLE AND YOURSELF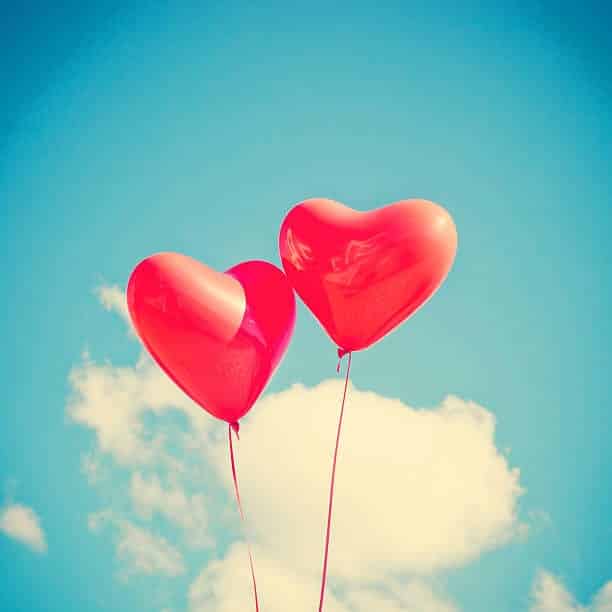 ↓ 35 – SPEAK GOOD OR REMAIN SILENT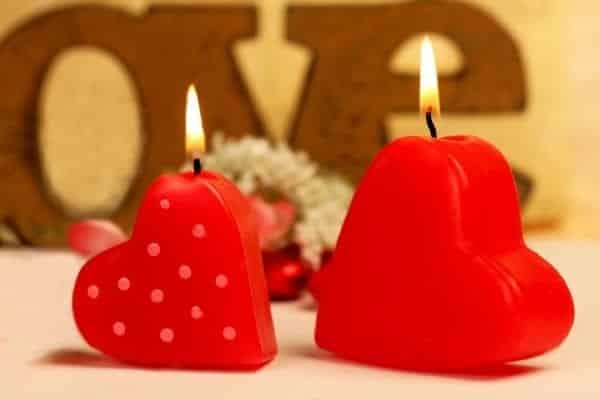 ↓ 36 – TO BE LOVED IS A RIGHT OF EVERY MUSLIM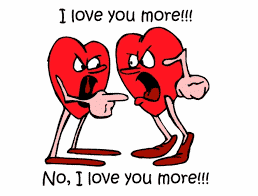 ↓ 37 – EMPATHY IN BUSINESS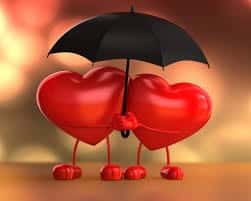 via
↓ 38 – LOVE FOR PEOPLE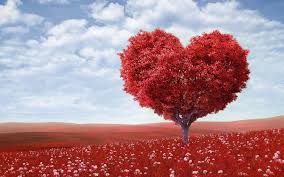 ↓ 39 – LOVE FOR HOUSEHOLD
Love for family has been declared as a very appreciable deed in the Islamic world. Be it your spouse, your parents and your siblings one must show love and be lovable to the family members.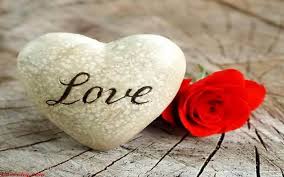 ↓ 40 – LOVE OTHERS AS YOU LOVE YOURSELF
Here are 50 Best Islamic Quotes About Patience.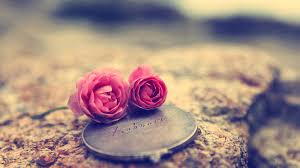 ↓ 41 – LOVE EXPLAINED IN TORAH, THE GOSPEL, THE PSALMS & THE QURAN
Various verses in Holy Quran, Torah, The Gospel and The Psalms have emphasized on spreading love and serenity among mankind regardless of religion, color, country, gender and caste. None of the religion of this world endorses spreading of hate or jealousy among people.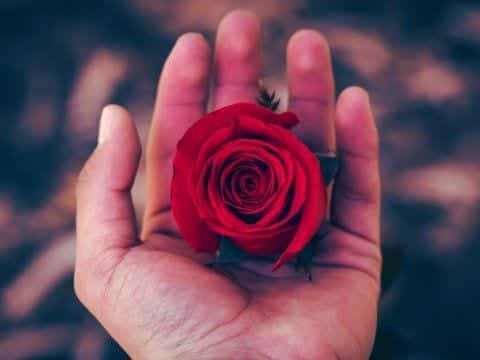 ↓ 42 – BANISH THE HATE AMONG PEOPLE
Islam taught us to become a companion to others and be humble and friendly. Terrorism is highly and strongly disregarded in Islam and Islamic teachings of Holy Quran and Holy Prophet (P.B.U.H).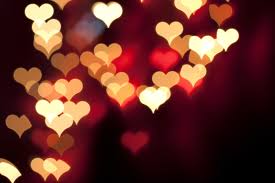 via
↓ 43 – LOVE CRITERIA FOR A MUSLIM
It is not suitable for a Muslim to wish something bad in his heart or in his mind for his brother that he would hate for himself, or to hate good that he wishes and loves for himself. The best you find for yourself must also be chosen for your brother too regardless of any biasness.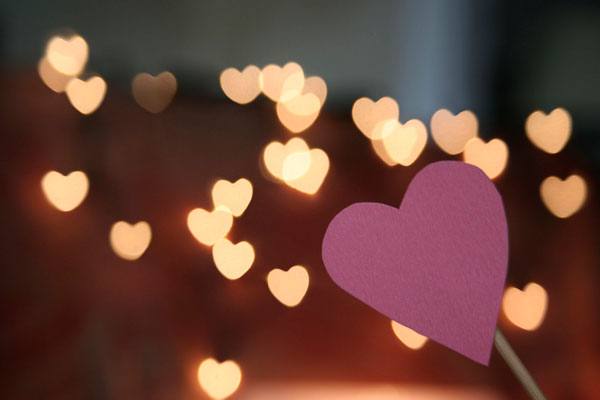 ↓ 44 – AVOID DOUBLE STANDARDS
Love others as you love yourself. Dislike for others what you don't like for yourself.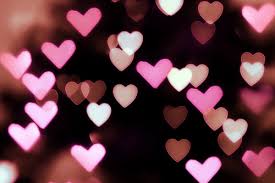 ↓ 45 – THREE QUALITIES STRAIGHT OUT OF HEAVENS
If a Muslim have three qualities, then no good will descend from the heavens but a Muslim will have a share of it:
1- Your deeds be for the sake of Allah.
2- You love for people what you love for yourself.
3- You are careful with food as much as you can.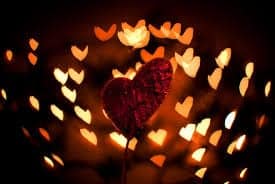 ↓ 46 – SHOWER LOVE TO EVERYONE
Spreading the message of peace and showering love to everyone is one of the motto of Islam and Islamic teachings via Holy Book of Quran.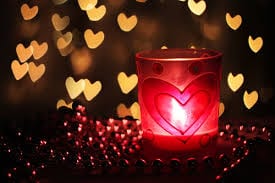 ↓ 47 – ISLAM IS ABOUT LOVE & CHIVALRY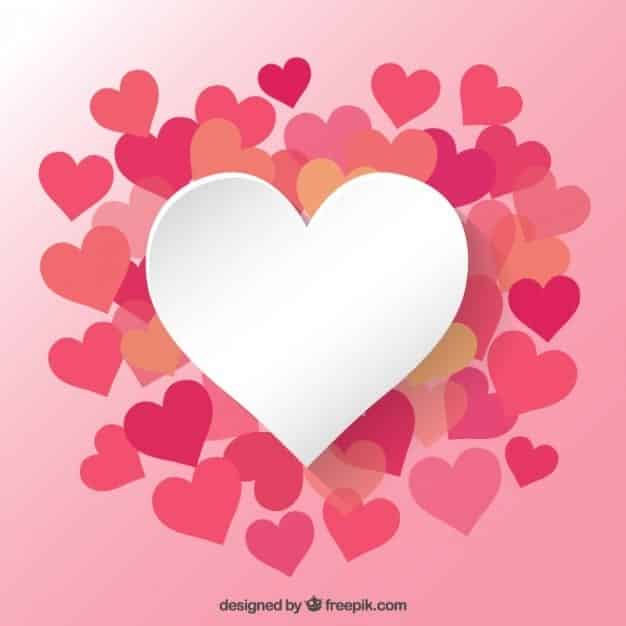 ↓ 48 – LOVE FOR ANIMALS
Islam has strongly disregarded animal abuse. Hurting any animal by any means is not permitted in Islam. Love and Care for all living animals has been a set priority in Islam and for his followers.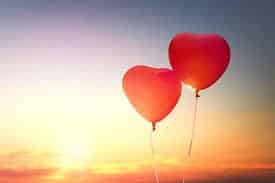 ↓ 49 – LOVE FOR ALLAH & HIS PEOPLE
As Allah loves His creation so much so we as His men must love Allah's creation accordingly regardless of color, caste, language, country or gender. One must avoid to put harming effects in each other lives be it our Office workplace, our homes or our schools. One must be respectful to elders and kind to younger ones.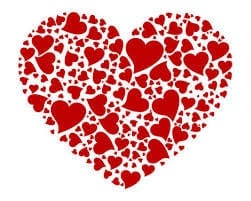 ↓ 50 – BE COMPASSIONATE
Have compassion for everyone and to every relationship that you and your family is closely knitted in. Whether you have older aged family members in your house, younger ones, people with opposite and similar genders and people in your same age group. One must try to be kind to others and try to respond everyone in a humble, respectful and soft manner to the best of our level.