Coronavirus quarantine activities for Muslims: To keep up common connections, people need to mingle. It brings about fortifying of bonds, reinforcement of affection, and trade of thoughts that benefit society. It is simply the most ideal approach to de-stress. It very well may be a constructive method for leisure activity but now with the Covid-19 spreading pandemically, it brings us back to the point that we had been taking this socializing for granted.
Now with this deadly virus everywhere, we are living in a condition of serene nervousness—discreetly stocking our storerooms and sitting tight As the vast majority of us are remaining at home due to the coronavirus episode, I want to remind you about something significant that we may have overlooked because of us following what's going on with respect to the pandemic. The long stretch of Sha'bān has begun. The period of Sha'bān is one of the most significant months for our supplication, to recite the Quran and set the excellent groundwork for the month of Ramadan. Accept this remaining at home as a chance to become nearer to Allāh and consistently change challenges into circumstances. This is the mindset of the fruitful individuals – and we are effective individuals.
How To Keep Busy During The Coronavirus Lockdown?
As Muslims, we should notice the counsel of our Prophet  (P.B.U.H) and give ourselves time for relaxation and time for work, also, we should attempt to put our recreation time in exercises and side interests that help us unwind, however, do go for those interests that are going to be productive and not interfere with the prayers and other Holy obligations.  It's a thorough rundown, such a large number of halal diversions are there but we have compiled the best 15 for you guys which you can do during the lockdown.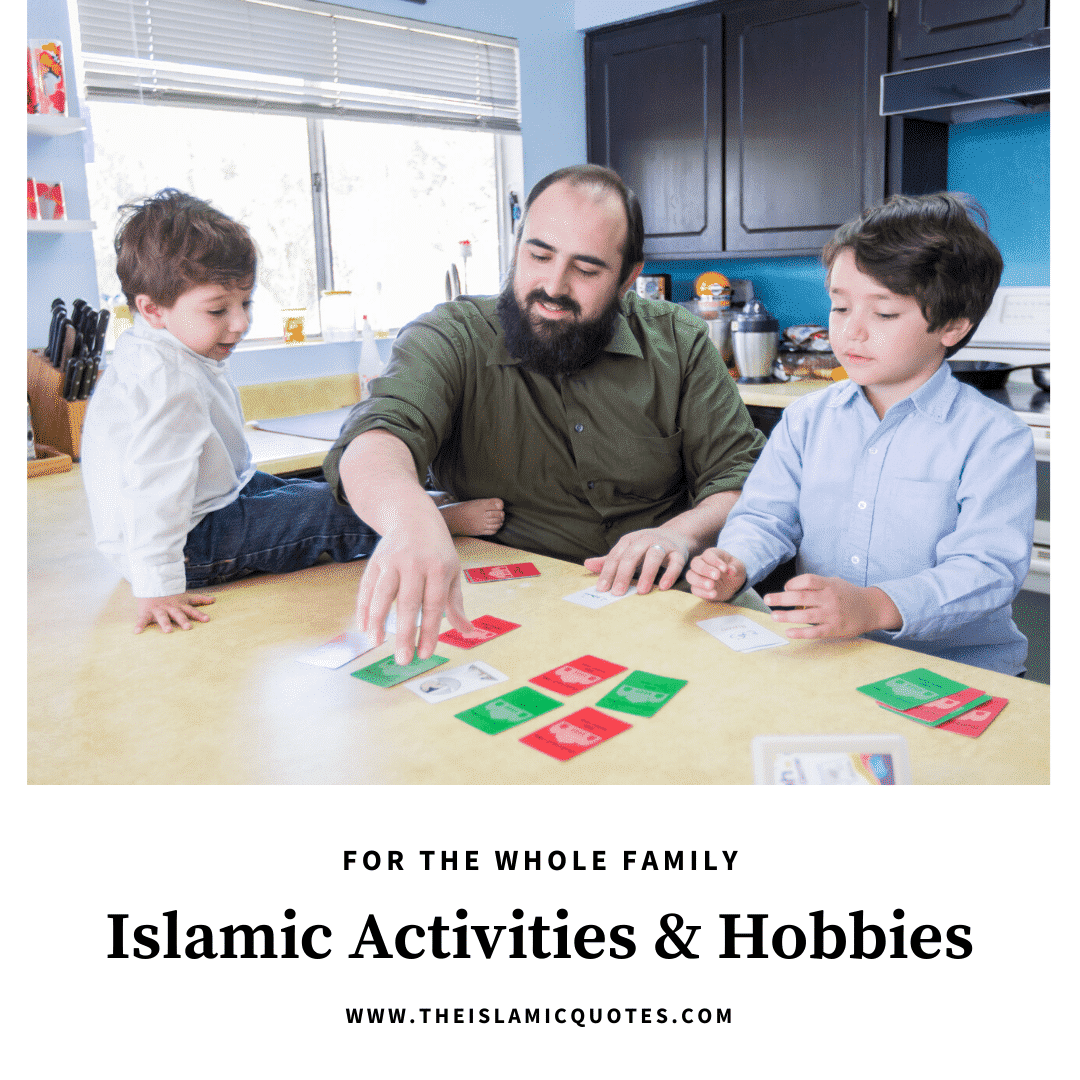 ↓ 15 – Play Islamic Quizzes
This might be the perfect opportunity to increase your children or your family's knowledge of Islam. So try having a quiz time every day where the winner can get something special, like perhaps a day off from the chores? You can find a lot of good quizzes on Pinterest and there's just so much to learn. Let's start with a fun fact, did you know that the concept of Quarantine is actually from Islamic history? It was originally put forward by Ibn-e-sina, the great Islamic scholar: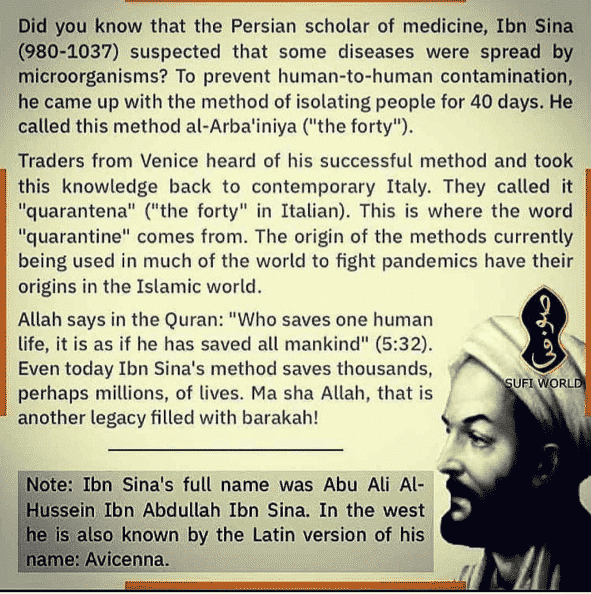 ↓ 14 – Go On Social Virtual Tours:
Taking the opportunity to travel and take a break from this cataclysmic virus. There are a number of museums offering virtual tours. This is the best family-oriented activity that you can do. Here's a list of some websites that offer such tours:
3dmeknalar offers virtual tours of a number of mosques from around the world including Al-Aqsa & the Blue Mosque.
Aramcoworld offers virtual walking tours of many mosques and Islamic sites such as The Sulamaniye Mosque and Haram Al-Sharif.
P4Panorama allows you to visit the Sheikh Zayed Mosque in Abu Dhabi, virtually.
You can also see many interesting tours on Youtube, just like this 360 degrees, high definition tour of Al-Aqsa Mosque:
↓ 13 – Diary Writing:
A pastime that will show you more yourself and what goes inside your brain. Compose anything, totally anything that enters your thoughts and heart, and watch thoughts, feelings and new understanding surface from no place. Islam is a religion of peace and by practicing this pastime we are letting go of all the negativity; opting for the peace and calm that our religion propagates.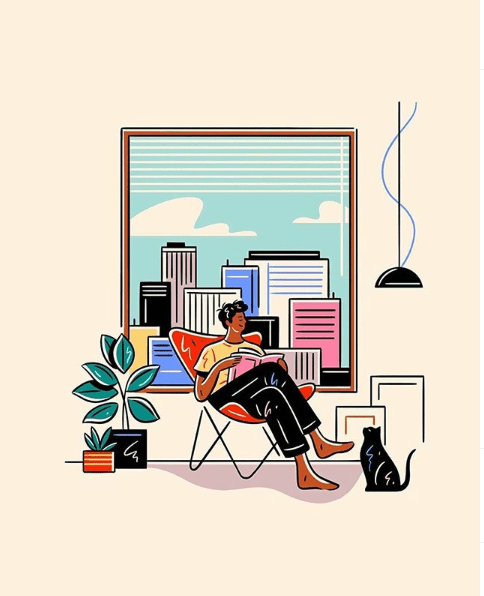 Via
↓ 12 – Learn New Skills
Perhaps playing with PC codes isn't your thing. What about web designing/graphic designing? Painting? There are loads of free online instructional videos that will help you learn this art and viola, you can add another cool thing in your resume. You can make Ramadan and Eid cards. Make instructional pamphlets related to Islam or just design something crafty for the kids. Udemy is a great place if you want to learn some new skills or take up a new course in this free time.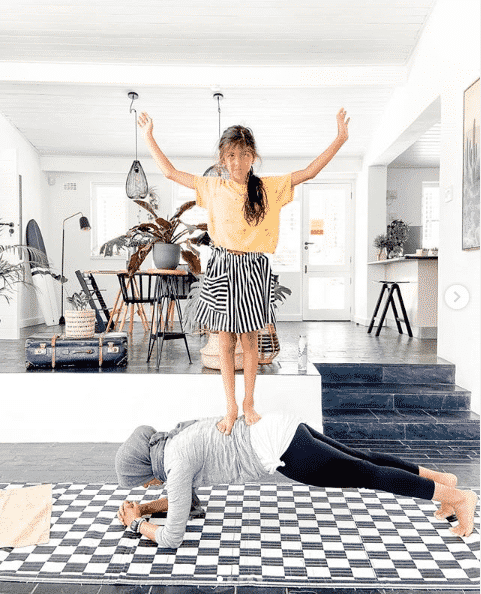 Via
↓ 11 – Exercise Classes:
In addition to the fact that you become healthy and energetic, you learn to remain positive. It improves your discipline and well-being. Involve your kids even the younger ones and do it together. You can opt from a number of family-based videos. Yoga is another option for de-stressing. We have been taught from a very young age that Trust in Allah. Releasing your stress in this healthy way is super as we are giving ourselves to the path chosen by Allah and trying to be productive by doing halal hobbies.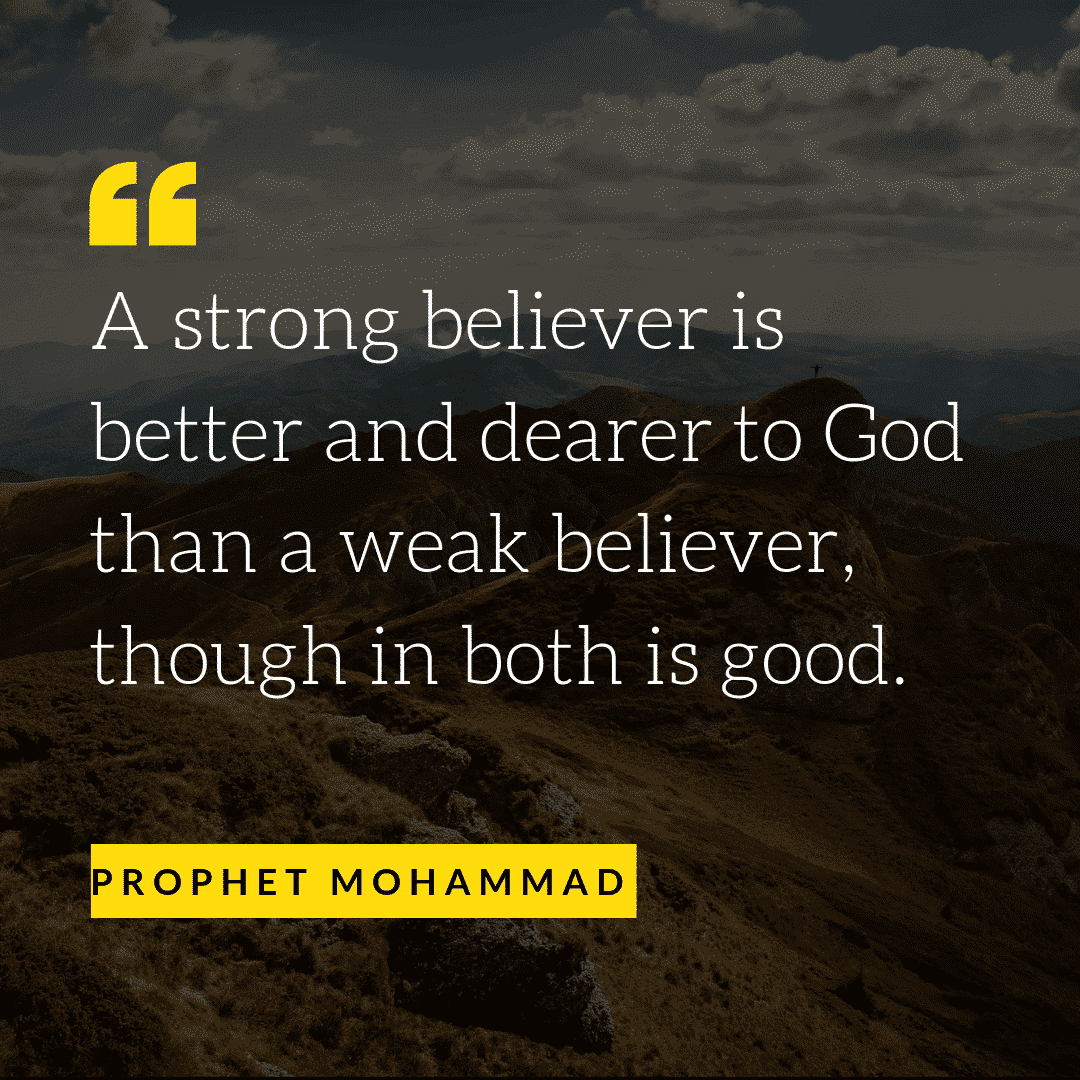 ↓ 10 – Gardening:
This hobby is for not just adults but it will be a healthy side interest for the kids as well. You don't need a lot of space. Just a few big pots, some sunshine and all the seeds that you can find in the vegetable compartment of your fridge. This simple activity brings us to the bare truth of how a small seed is nourished and grown by Allah Almighty. It teaches patience and love; both a fundamental part of our religion.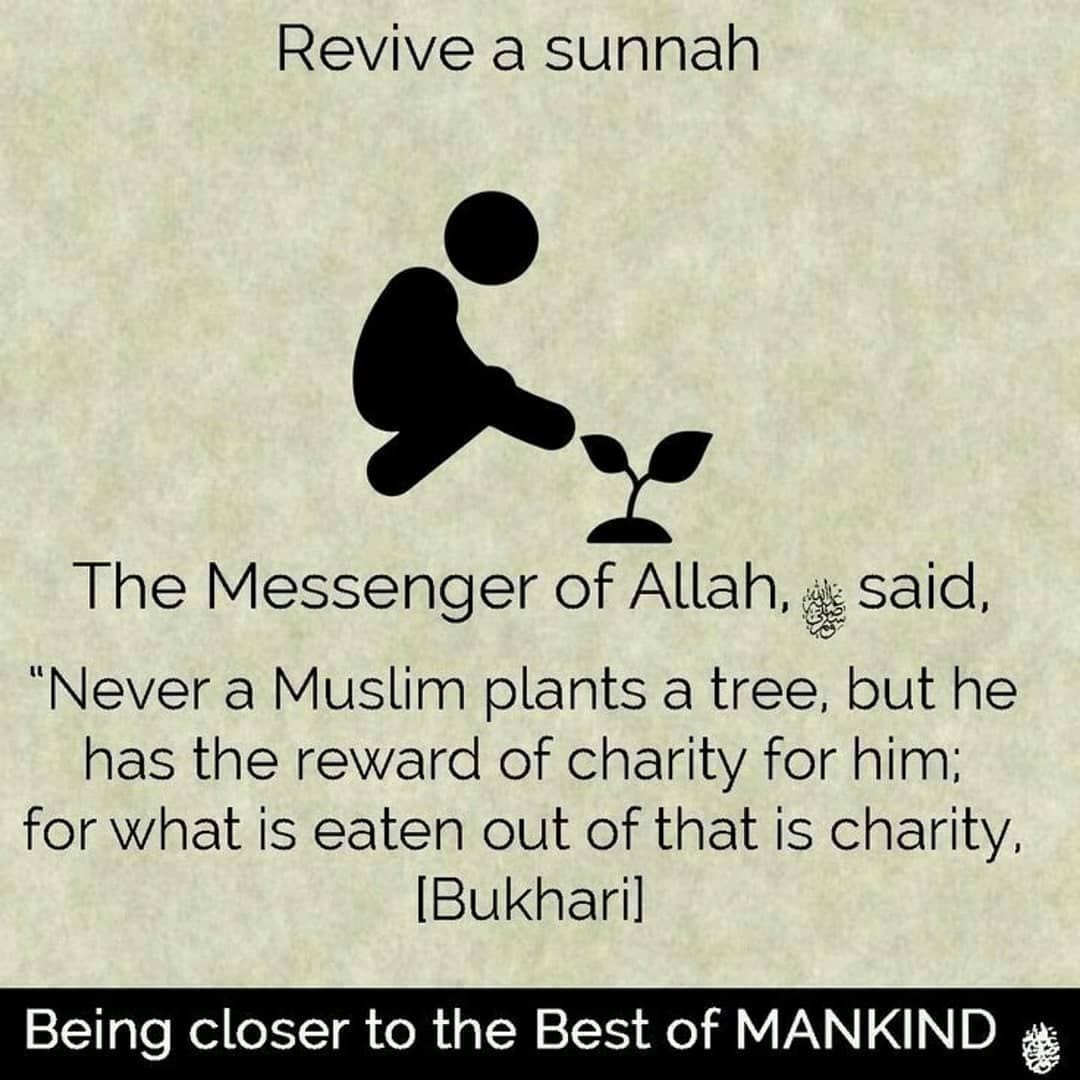 ↓ 9 – Learn a Language:
We have already shared with you Inspiring Islamic Quotes on Education & Knowledge. There are numerous benefits of a new language and the new trends point that the future belongs to those who have a grip on different languages. This is the best time to involve the whole family and ignite a spark in your kin for it. Duolingo, Memrise are apps that you can install and learn Arabic to better understand the Quran.

Via
↓ 8 – Reading:
Now is the time to really pick up those books that you had been stacking from times unknown. You will be surprised that it was not the time that was stopping you. If you are married and have kids, this is an incredible opportunity to show them what really matters. What an amazing world open up once you pick up a book. There is a lot of literature available for kids related to our religion, teach them, develop a bond with Allah Ta'ala, our Prophet (P.B.U.H). And undoubtedly, the best book to read in these times would be the Quran. So make a habit to read at least a chapter every day. Do have a look at these 10 Most Beautiful Life Lessons from the Quran,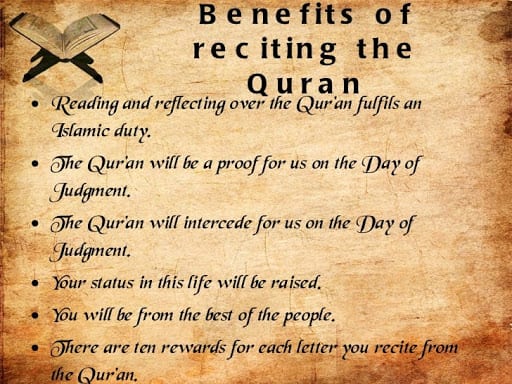 ↓ 7 – Cooking/ Baking:
With an abundance in the social gatherings sometime ago, it was the norm to eat out and try all the new cuisines. Now try making or baking them yourself. Baking is an art and kids love art. Involve them as well and it will be a family bonding like never before. Knowing your way around the kitchen gives you autonomy. Take a lesson from Jamie Oliver, Nigella Lawson and cook culinary delights.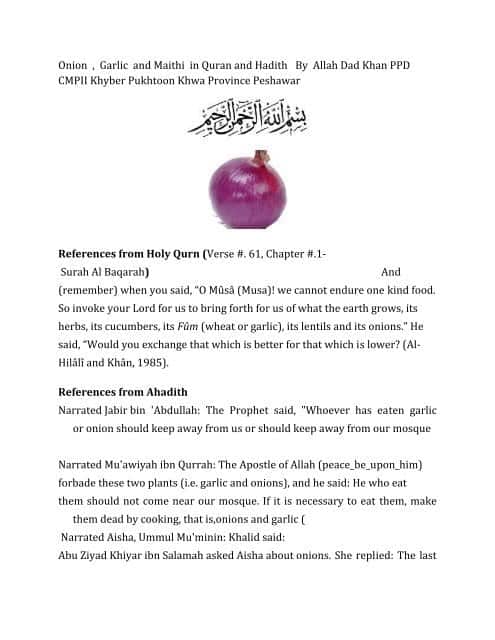 ↓ 6 – Board Games:
The time now that we have on our hands was never even thought of before. We missed family reunions, wanted to be there for our parents, kids, etc. Now you can do it. There are a number of games you can make a habit of playing on a daily basis. Old fashioned as a monopoly, scrabble- new ones such as Catan, Pandemic, Guess Who, etc. Although not a board game but Jenga is a winner too.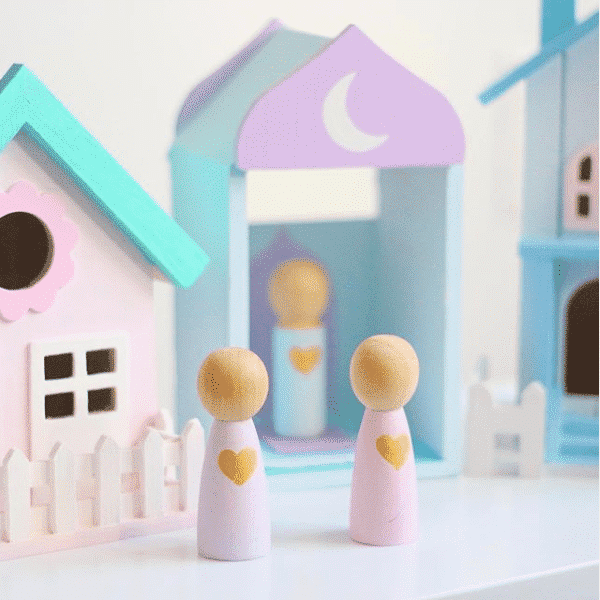 Via
↓ 5 – Clean & Organise the House:
The Prophet said that "Cleanliness is half of faith." This lockdown is the perfect time to clean up the house and organize the rooms and wardrobes as we just don't get time for it otherwise. Husbands, wives, and kids should all help each other out in these tasks. It is also a good idea to divide the tasks equally amongst all family members and keep rotating them. For example, if one kid is doing the dishes one week then the other can take responsibility for the laundry.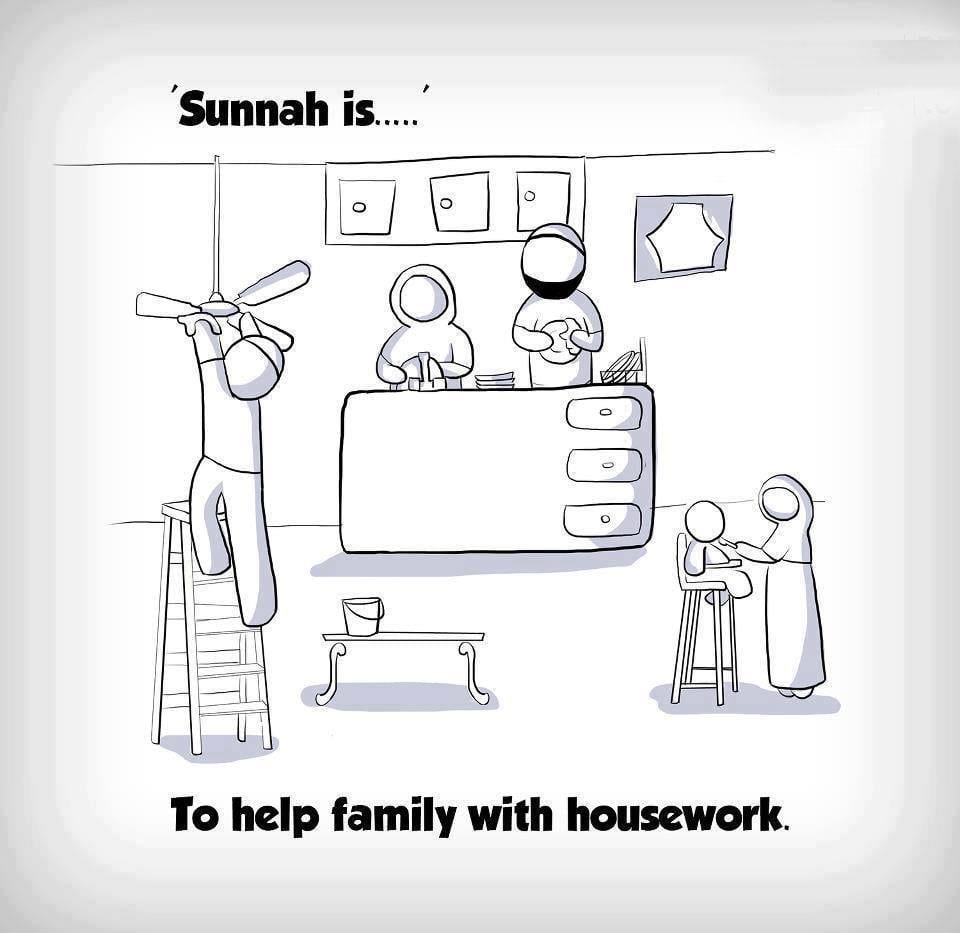 ↓ 4 – Do Islamic Calligraphy/Painting:
Oil painting, glass painting is always appreciated but if you combine it with Islamic calligraphy, it takes you to the next level. Paint a few verses, words and give them as gifts when the lockdown is over.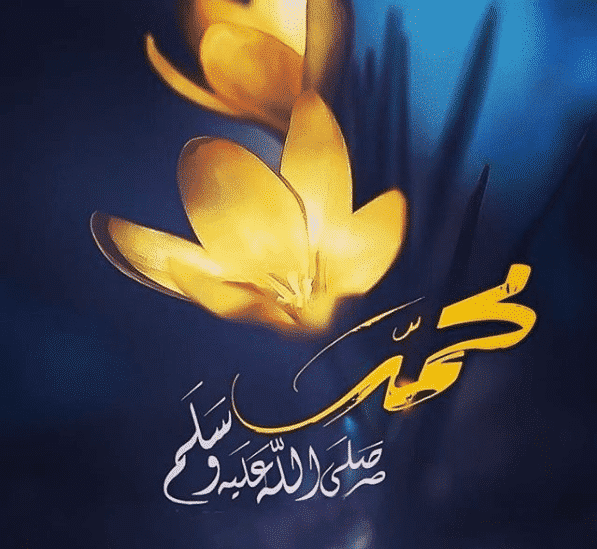 Via
↓ 3 – Build Your Imaan:
One of the most important things for us all is that we as Muslims should return back to our religion in our free time. Offer your prayers, make them more fun by praying together and in different rooms every day. Read the Quran daily with Tafseer and supplicate to Allah Ta'ala. Have a family meeting of half an hour and discuss our beliefs, manners, our religion with the younger generation. This is truly the time to bring them closer to Allah Ta'ala. Have a grateful chart. List down things that they are grateful for on a daily basis.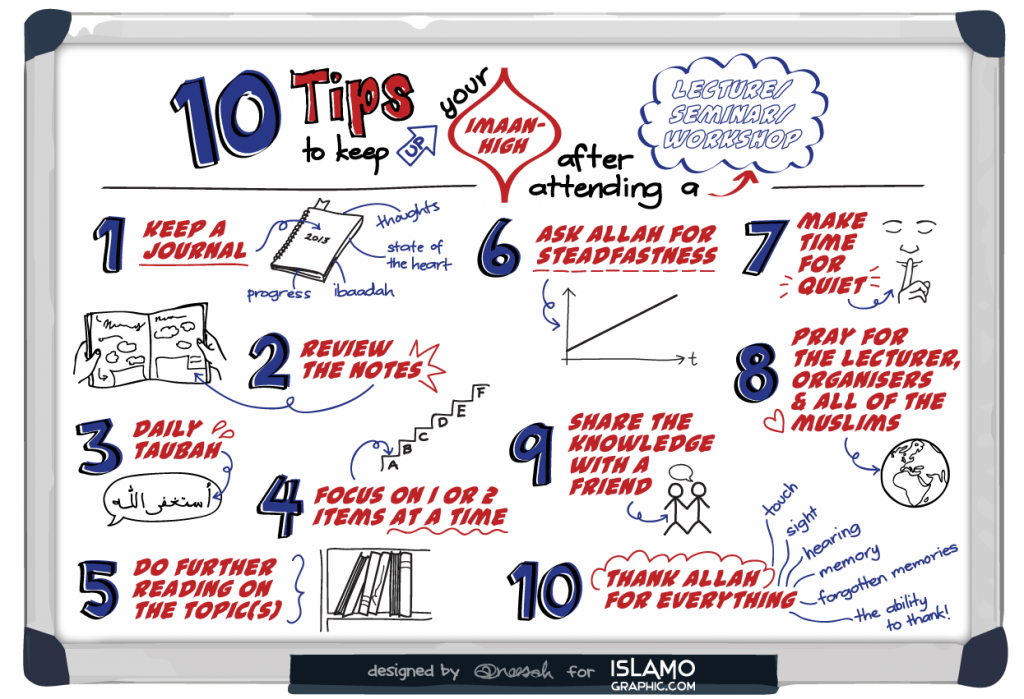 ↓ 2 – Watch Islamic Cartoons/Movies:
Islamic animated cartoons are really well such as Omar and Hana. They teach little things in a wonderful manner and kids can relate to these instantly.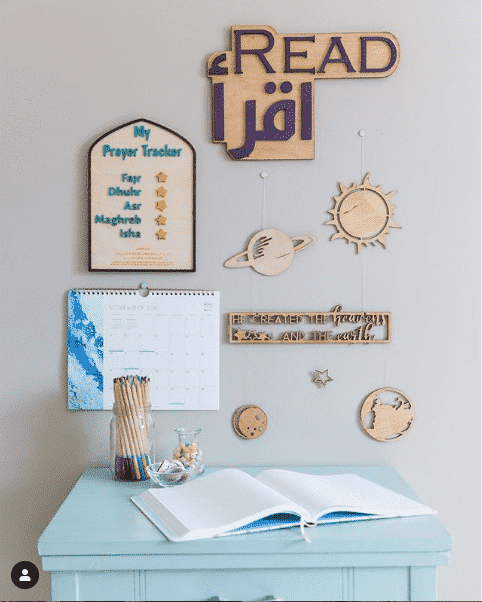 Via
↓ 1 – Make Islamic Crafts For Ramadan/Eid:
Paper crafting is a hobby that kids adore. Provide them with supplies and see the things they can come up with. You can also introduce them to origami. Help them make Eid cards, Ramadan cards, Namaz timing crafts. Since Ramadan and Eid are just around the corner, this is also the perfect time to make some crafts or hangings that can be used for decoration. We've already talked in detail about Ideas On How To Make Kids Excited For Eid so you can refer to that post for more ideas.