Islamic Quotes About Anger and Anger Management. Islamic Quotes about Anger and Anger Management. Love, Anger, Hate, Pain, Happiness, Grief, Fear are the types of emotions that we human beings experience in our daily lives and sometimes exhibit directly or indirectly to others on different events.
An emotionally intelligent person is someone who tend to control his emotions rather than his emotions control him. Anger is among one of the feelings that a person may exhibit aggressively or in less harsh ways and it all depends on his ability to control or manage his emotional anger.
What Islam Says About Anger
Anger is a destructive emotion that it can even spoil or permanently damage relationships which can even lead to evil consequences or life tragedies. However, Islam has advised us ways to control such anger fires maintaining decency and self-respect of our loved ones. You should also go through these 50 Best Islamic Quotes about Love with Images.

↓ 40 – DON'T BE ANGRY WITH YOUR BROTHER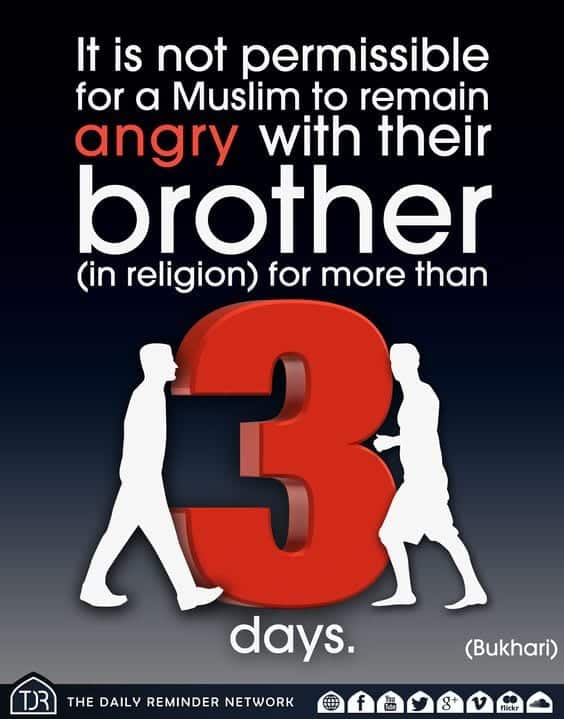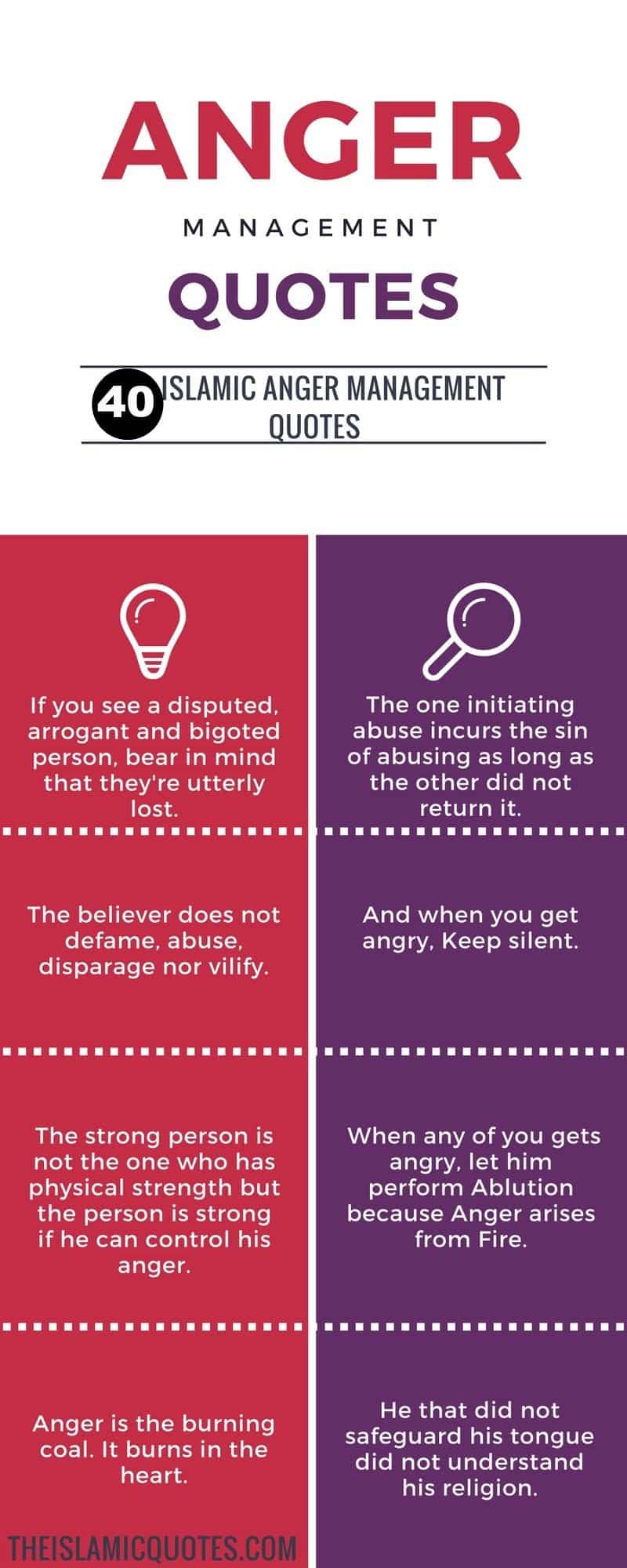 ↓ 39 – Quran Quote on Anger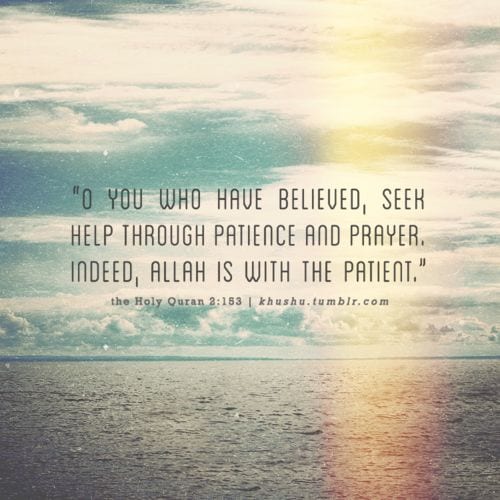 ↓ 38 – DUA TO GET RID OF ANGER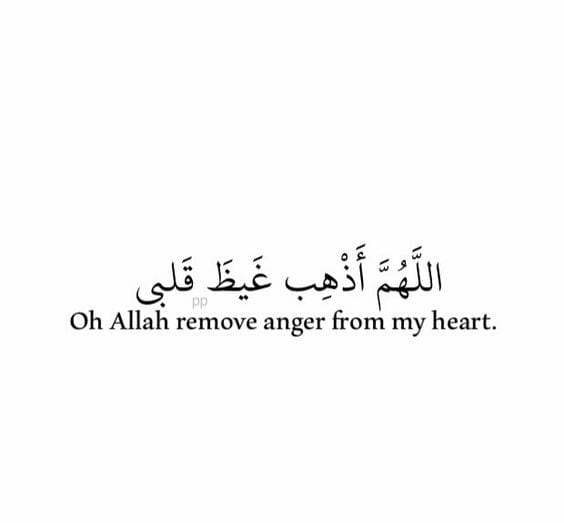 ↓ 37 – HOW TO RELAX WHEN ANGRY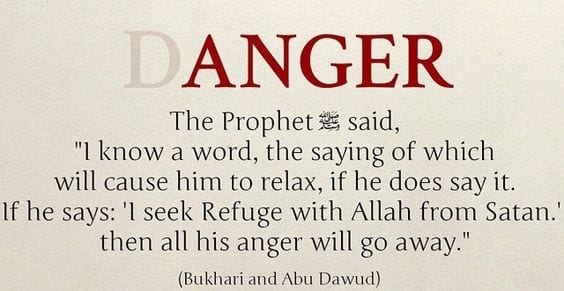 ↓ 36 – What Prophet Muhammad (PBUH) said about Anger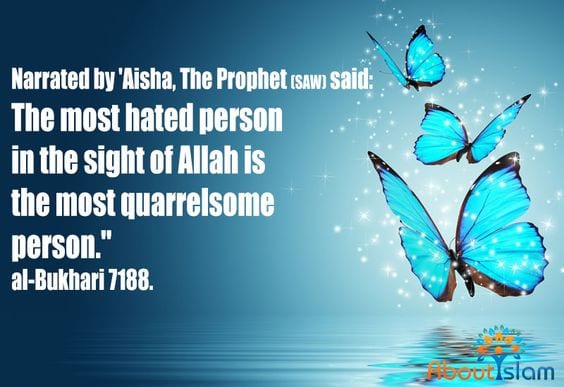 ↓ 35 – TRUST ALLAH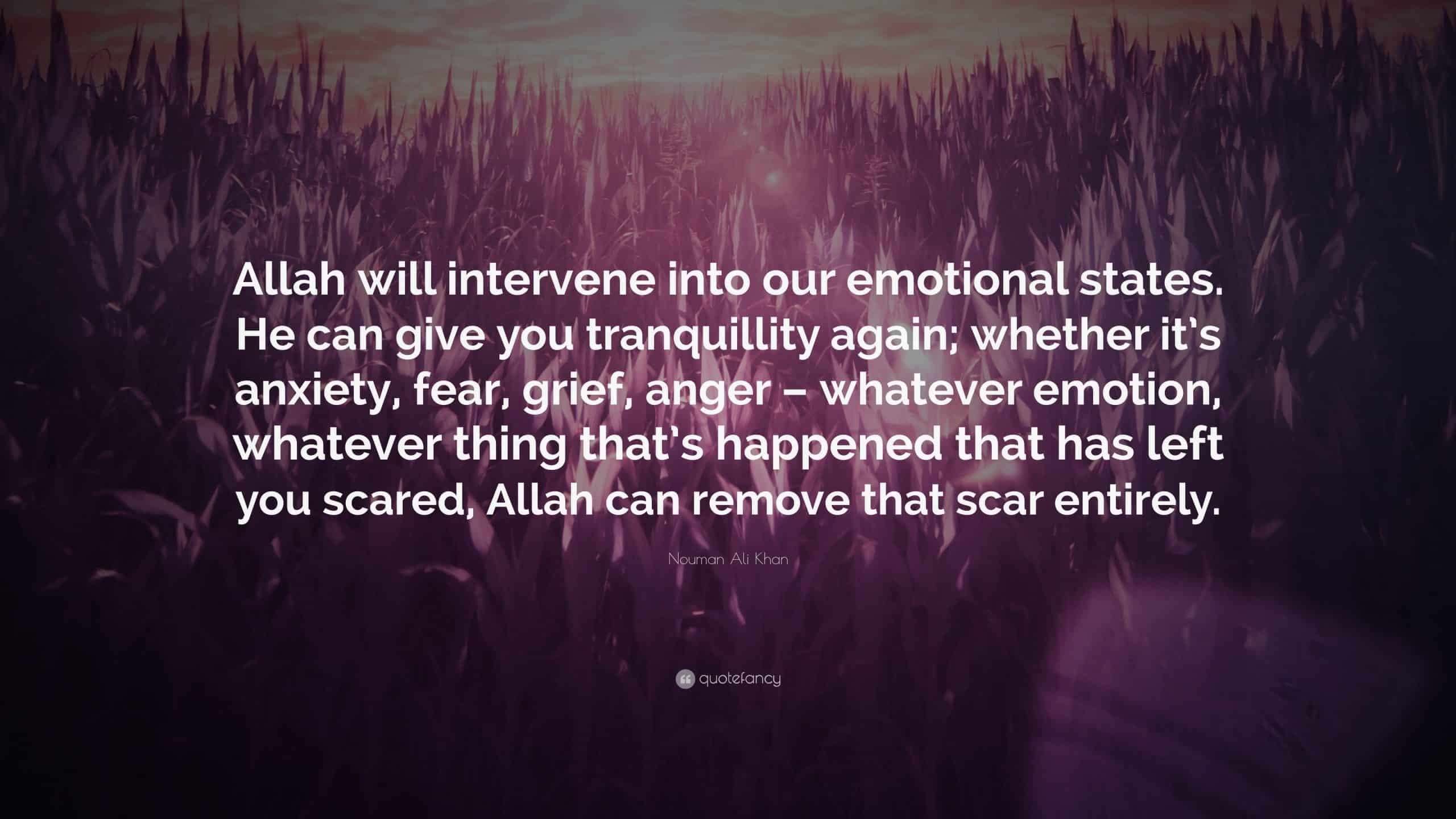 ↓ 34 – QURANIC AYAT ON ANGER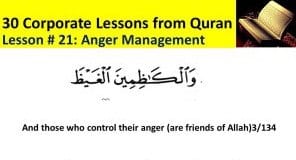 Via
↓ 33- WORDS OF GENTLENESS
Loosing hearts in order to win an argument is a big no for every practicing Muslim. Let's remind ourselves of kindness and having empathy for others.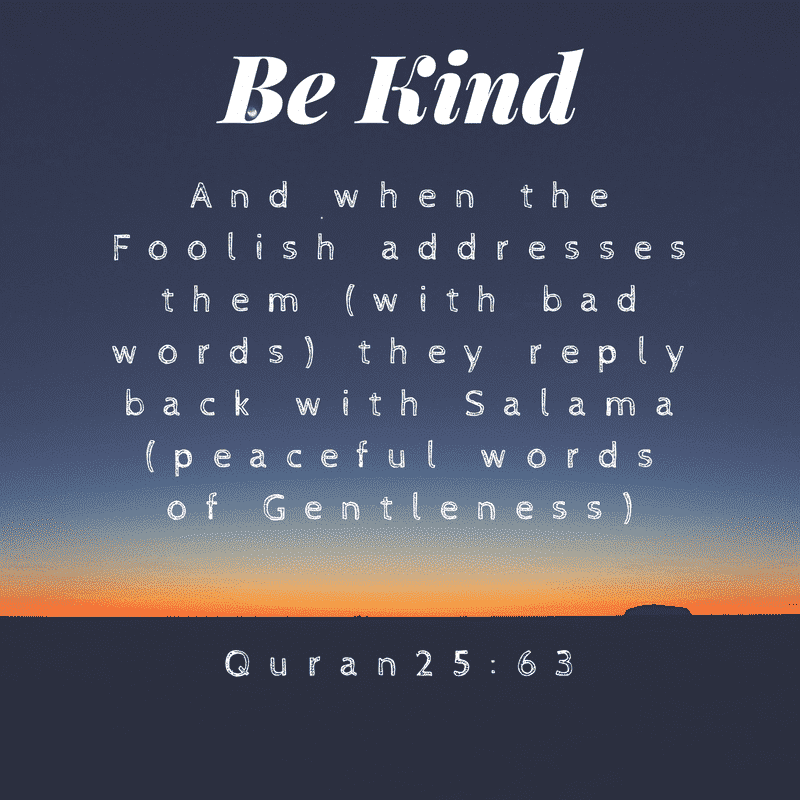 ↓ 32- MAINTAIN YOUR DIGNITY
A person who is being stubborn and argumentative is not any way liked by people and in life hereafter.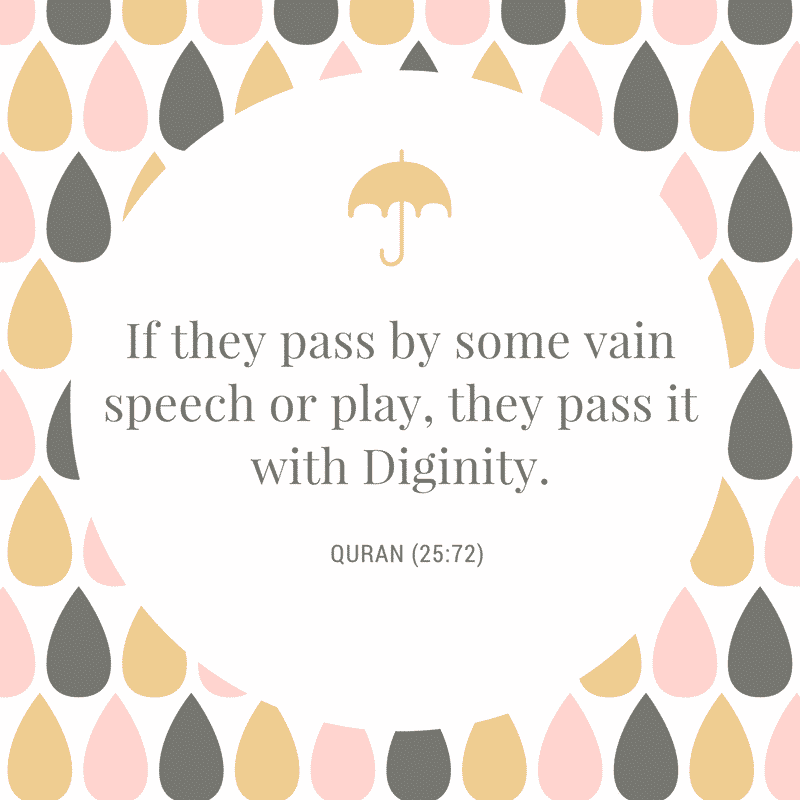 ↓ 31 – AVOID ARROGANCE
In case you face encounter with a very rude and argumentative person, try justifying your answer with logic and with humble polite tone.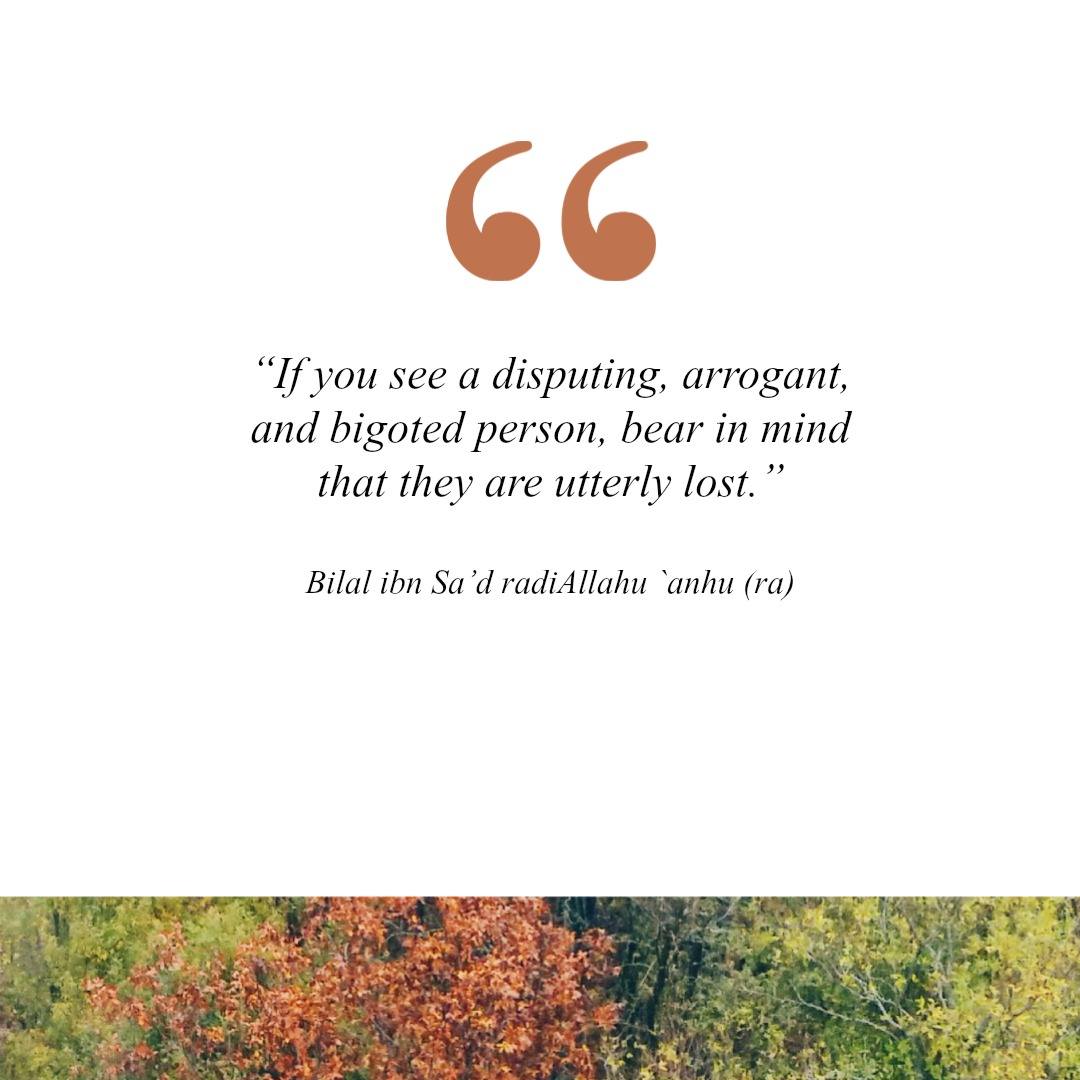 ↓ 30 – PACE OF LIFE
The pace of life is fast and furious but the person himself should not be fierce and the same Islam has taught us hundreds of years ago. Here are 40 Best Proud to be Muslim Quotes with Images.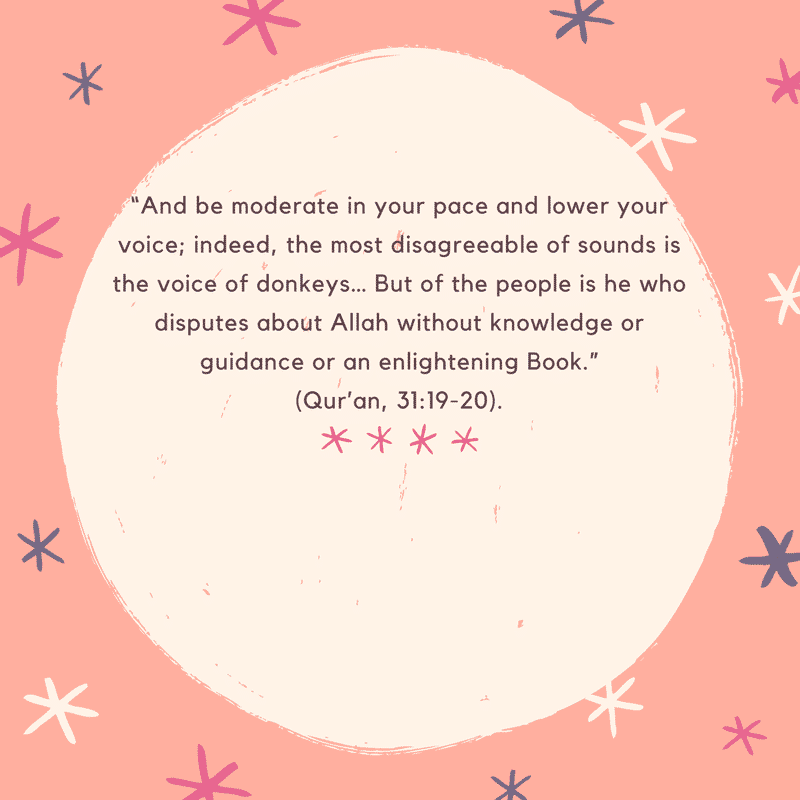 ↓ 29 – HIGH RANK IN PARADISE
The Prophet Muhammad (S.A.W.W) revealed the person that will get highest rank in Jannah.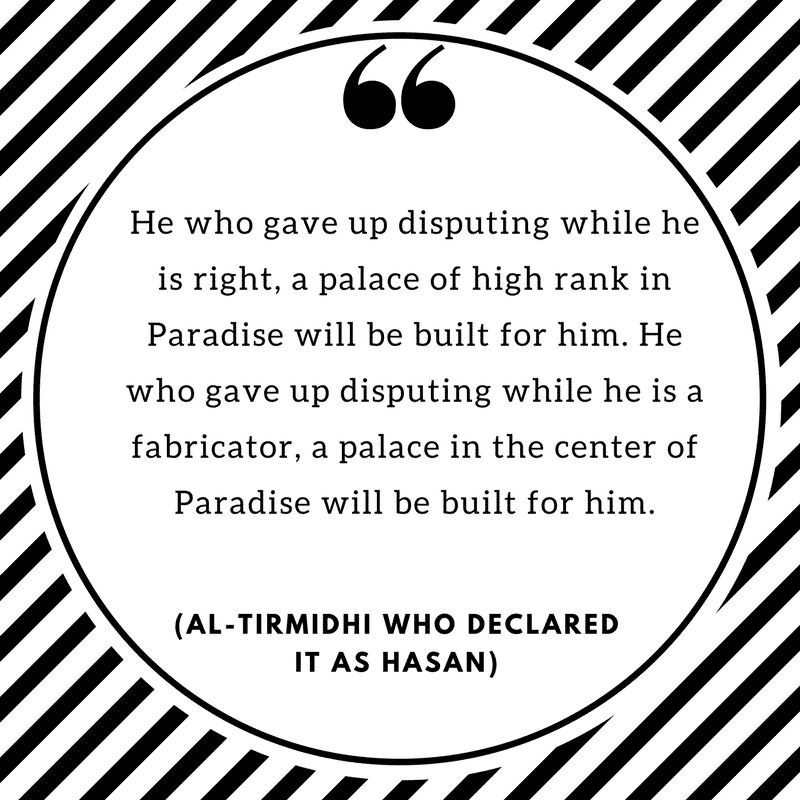 ↓ 28 – REFRAIN FROM INDULGING IN DISPUTES
Islam has advised us to refrain ourselves from disputation and unnecessary quarrel among other beings.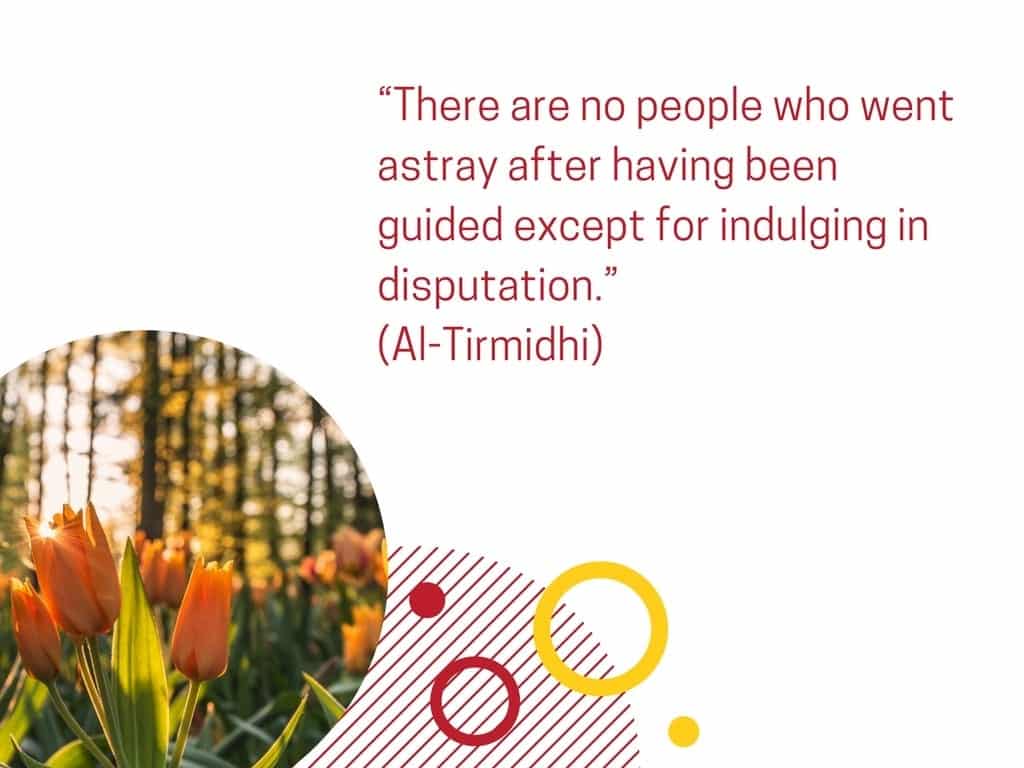 ↓ 27 – BE A MAN OF YOUR WORDS
Once a Momin commits something, he should try his level best to fulfill his commitment to defined timelines and accomplish his goals on a satisfactory level. Breaking promises and not fulfilling commitments is strictly prohibited in Islam.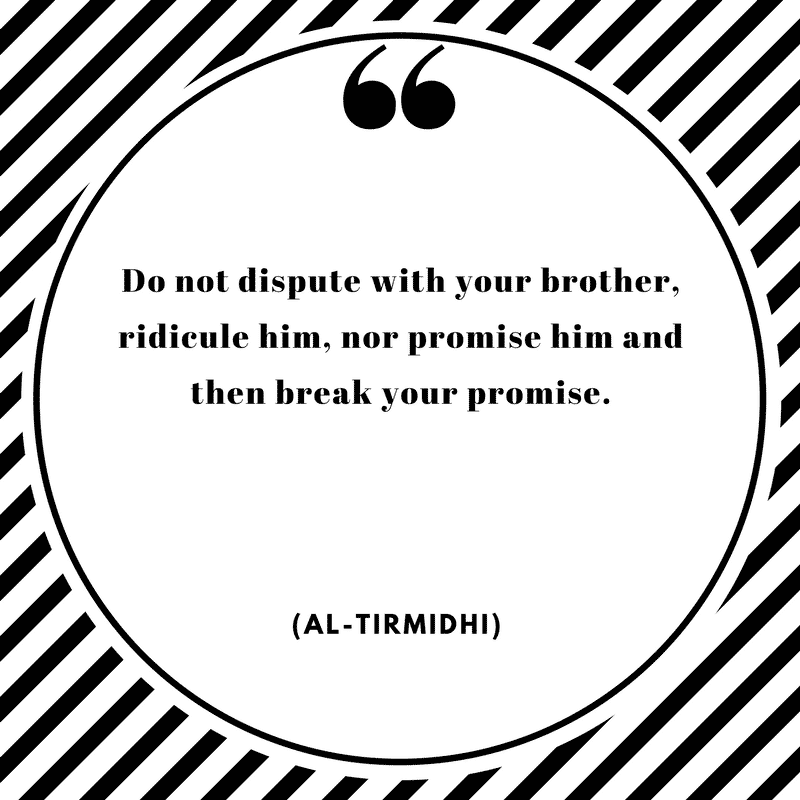 ↓ 26 – SAY NO TO DISPUTE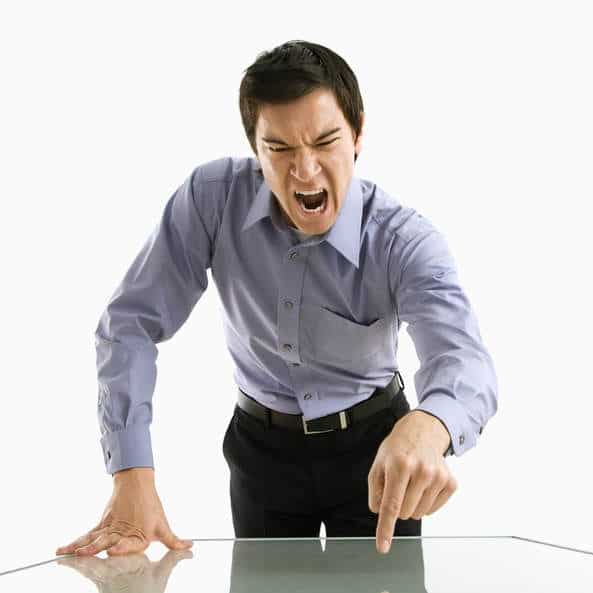 via
↓ 25 – DISPUTE OVER HIGH KNOWLEDGE
Umar (ra) instructed us to learn knowledge for three things and forbade us not to leave it for three things. These are:
1-Do not learn it to dispute over it
2- to show off with it, or to boast about it.
3- Do not leave seeking it out of shyness, dislike for it, or contending with ignorance in its stead."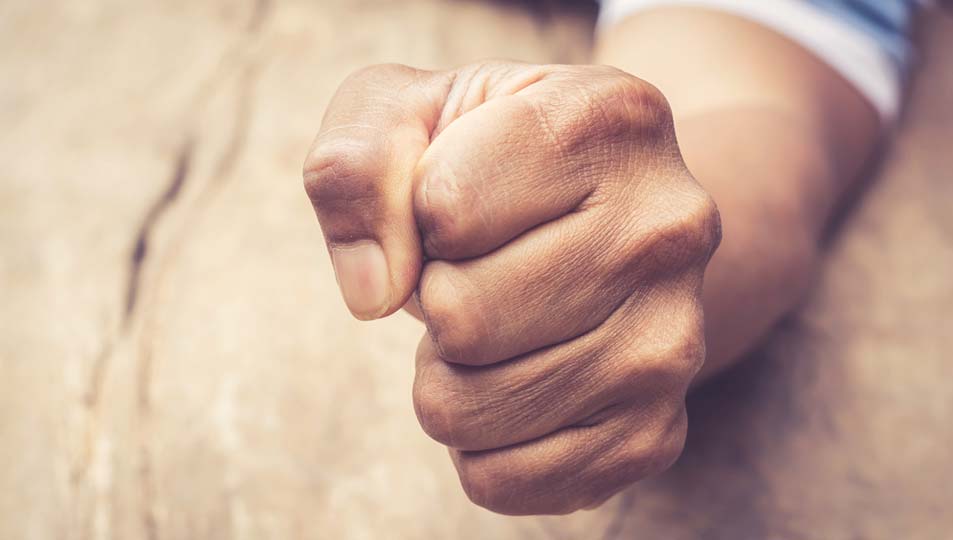 ↓ 24 – STRUGGLE AGAINST OWNSELF TO LEAVE DISPUTE
Islam taught us to control our anger and when our anger gets triggered it is advised to keep silent to avoid disputes.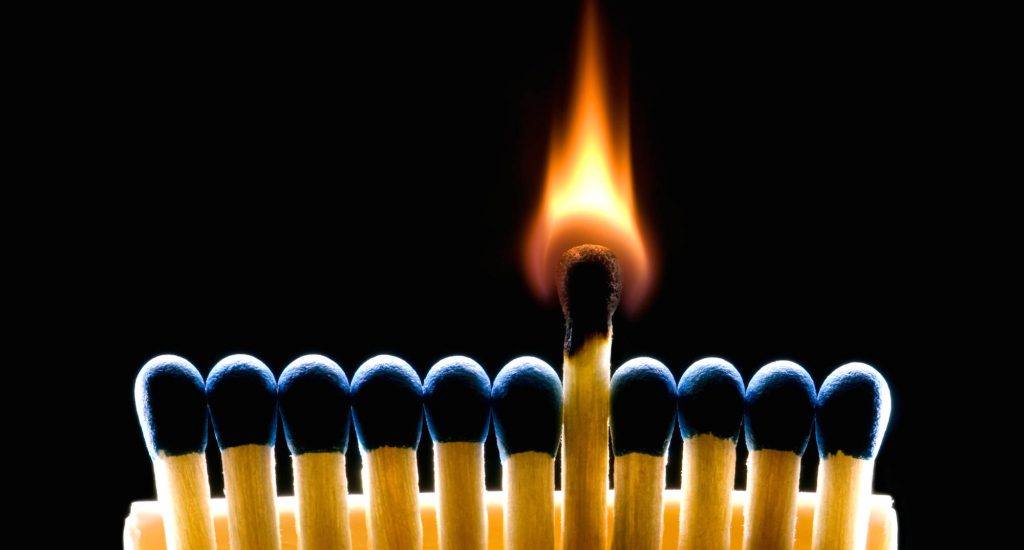 ↓ 23 – HATRED AGAINST UN-NECESSARY QUARRELS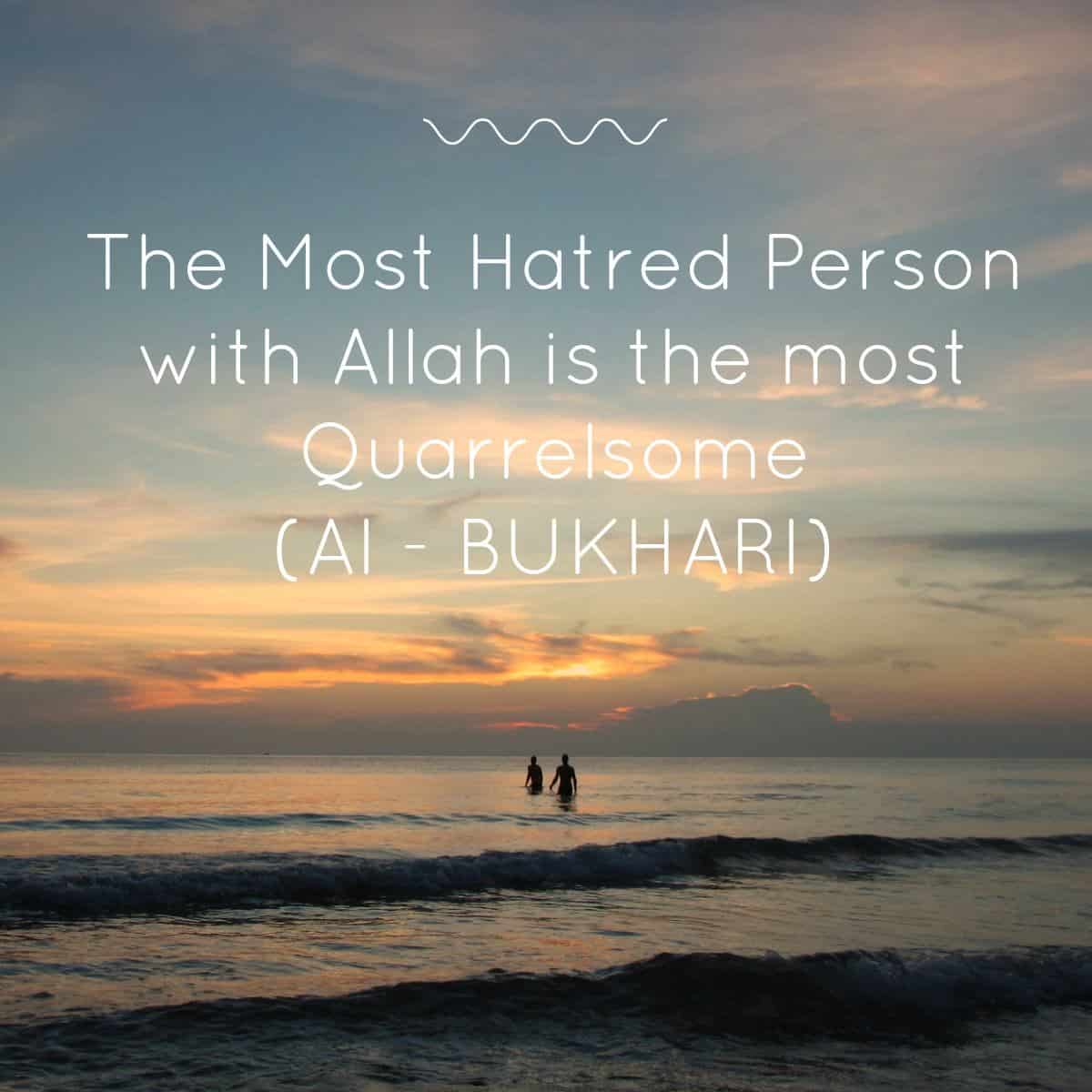 ↓ 22 – BEAUTIFUL ANSWER TO A DISPUTANT
Ibn Qutaybah asked his disputant the matter. He replied to him that he will not dispute with him. The disputant then remarked that he know that I am right." Ibn Qutaybah responded negatively and said he respect myself more than that. At this, the disputant retracted and said that he will not claim a thing that is not his right.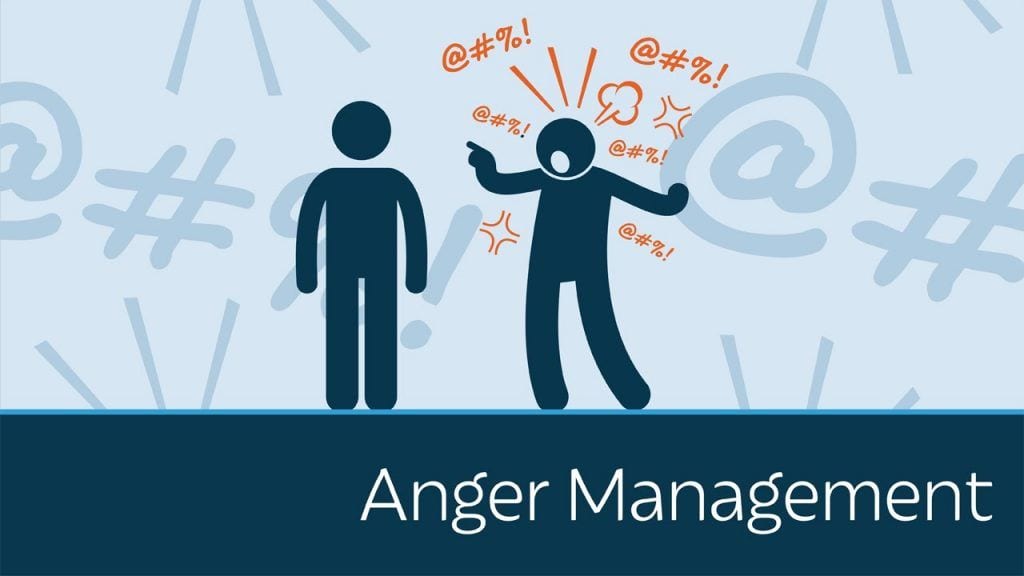 via
↓ 21 – PUT A STOP TO CURSE
Islam forbids cursing of one Muslim brother to another Muslim brother.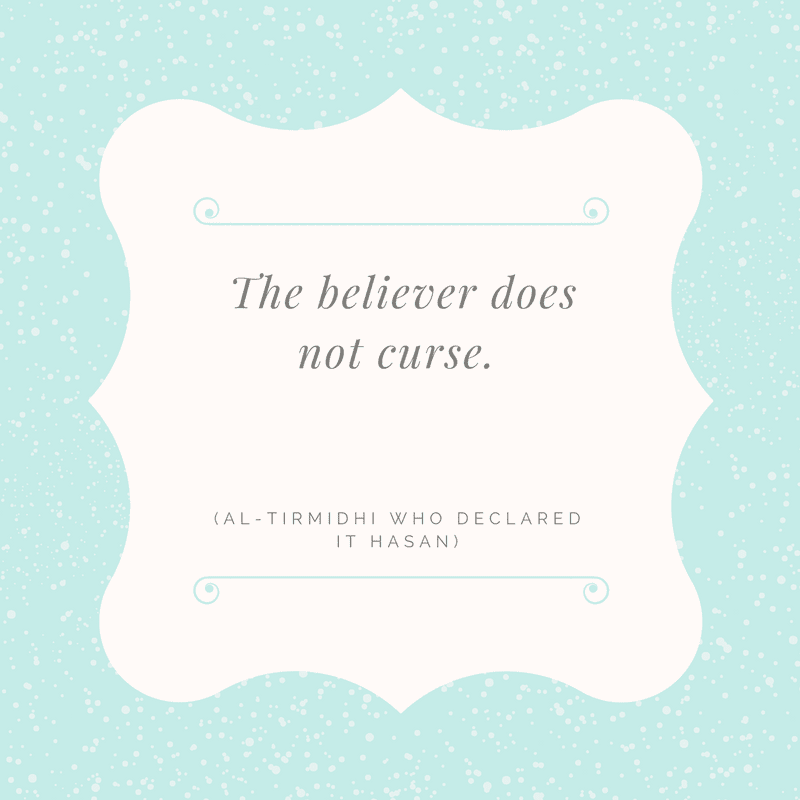 ↓ 20 – ANGER IS HELL FIRE
Anger invites hell fire and Allah's curse and a pious muslim does not want this to happen to him or his other Muslim brother. Here are 50 Best Islamic Quotes About Patience.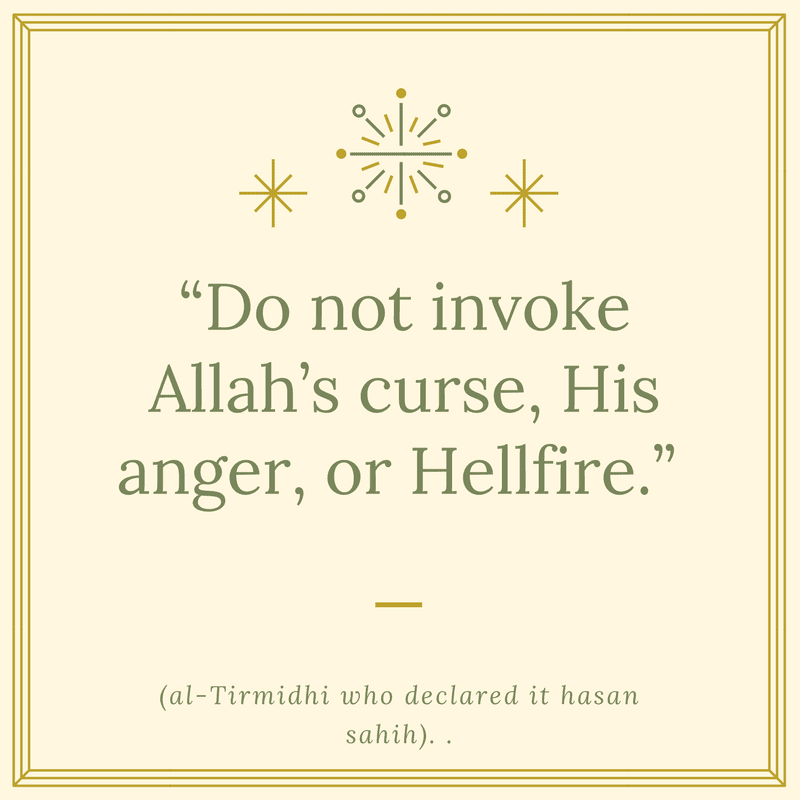 ↓ 19 – CONSEQUENCES ON THE DAY OF RESURRECTION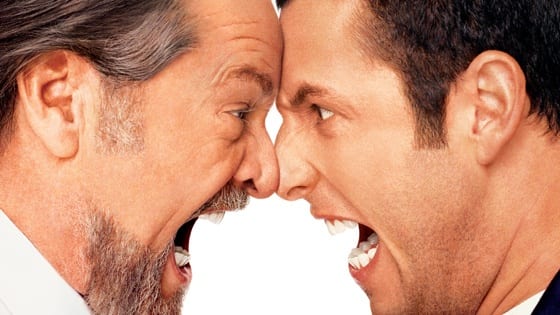 via
↓ 18 – HOW TO SAVE OURSELVES FROM ALLAH'S WRATH
Save yourself from Hellfire and Allah's wrath by controlling your anger and managing it smartly.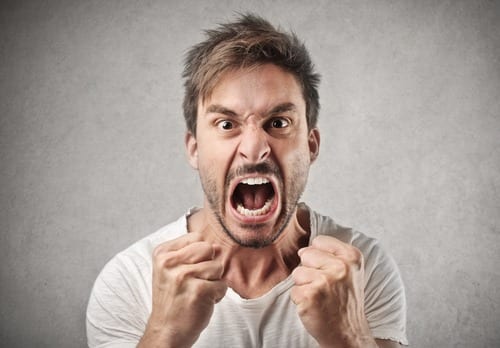 ↓ 17 – MORE POWER TO MUSLIMS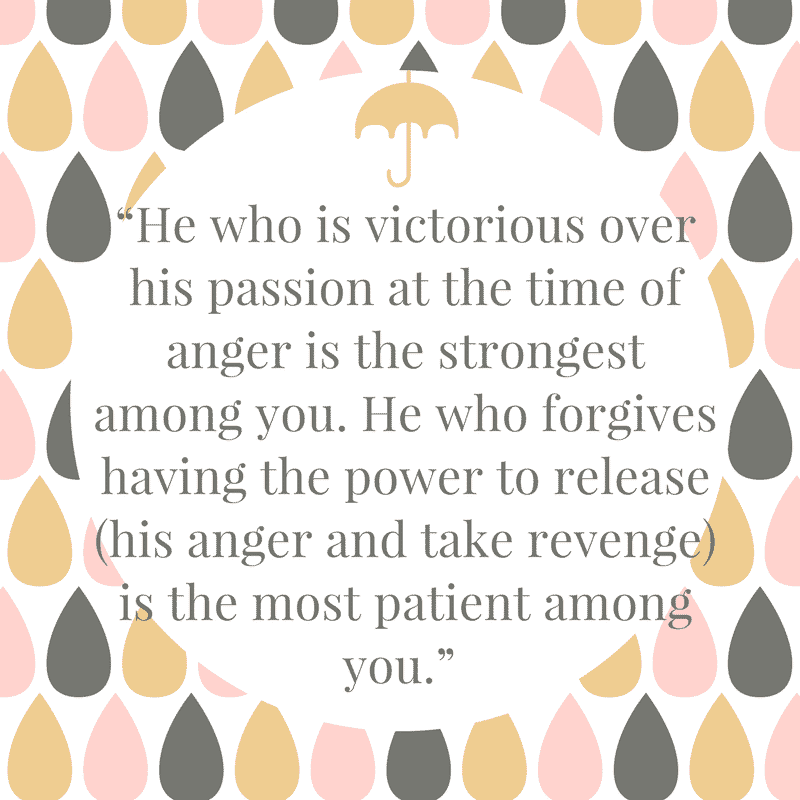 ↓ 16 – CONTROL OVER ANGER
The strong person is one who has power of taming down his anger and who manages his anger well.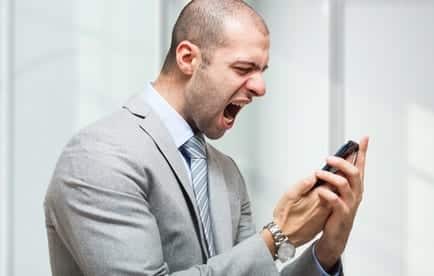 ↓ 15 – APPEASING ONE'S ANGER
`Umar ibn Abdul Aziz wrote to one of his governors and forbade him not to punish at the time of anger.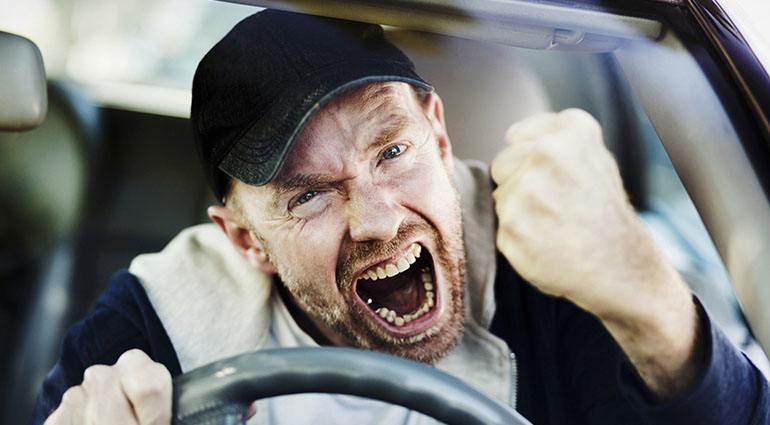 via
↓ 14 – SILENCE IN RESPONSE TO HARSHNESS
Since anger spoils all the happy moments so it is preferable to remain silent at the time of anger and have patience.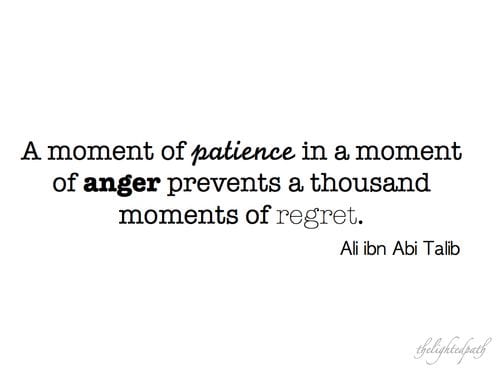 ↓ 13 – SILENCE IN ANGER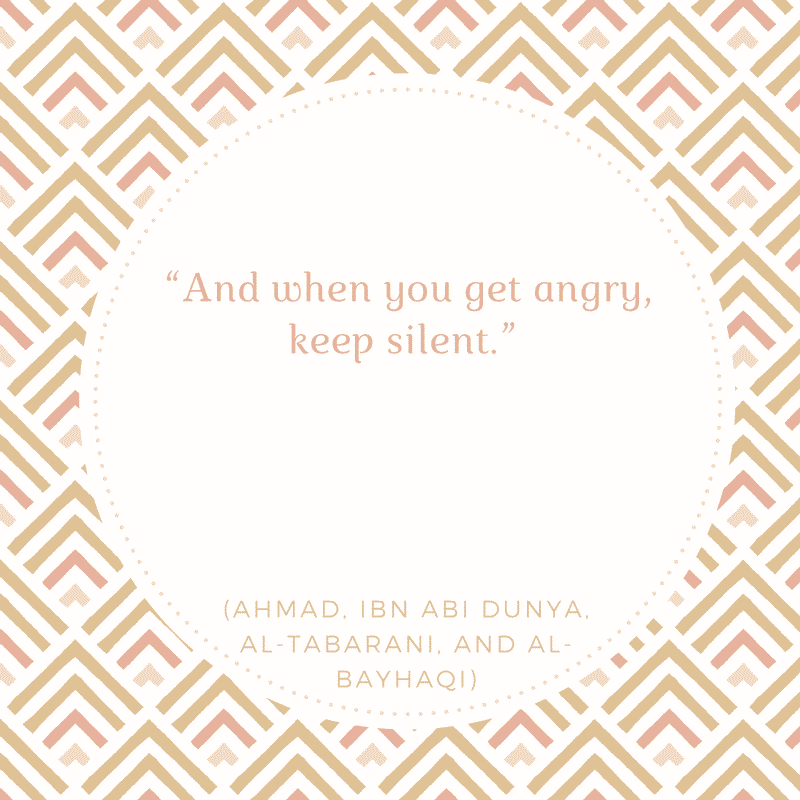 ↓ 12 – FIRE IN THE HEART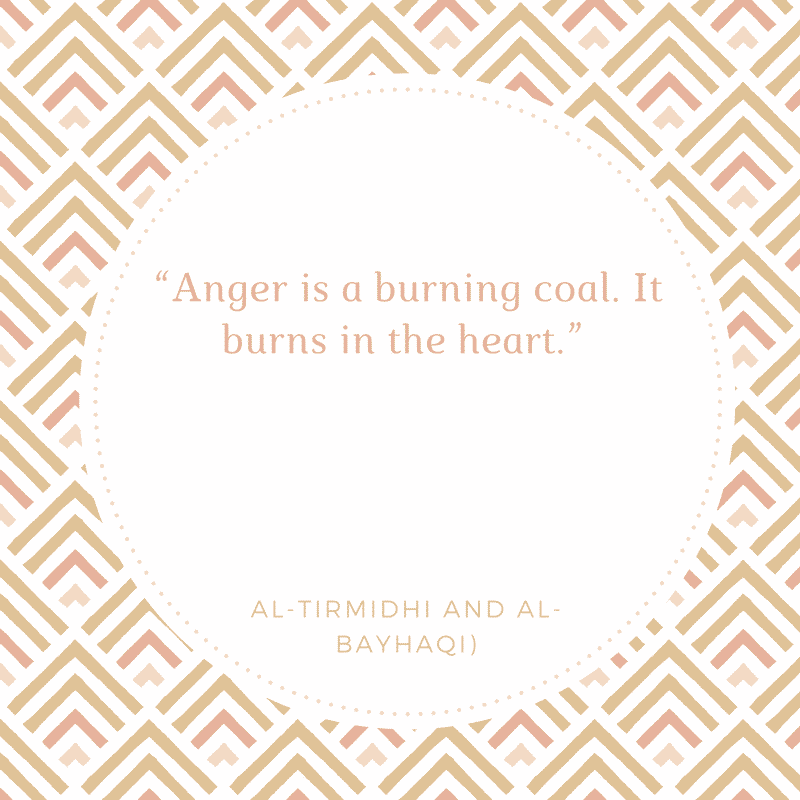 ↓ 11 – ABLUTION IN ANGER
"When anyone of you gets angry, then Islamic teachings advises to let him perform ablution because anger arises from fire.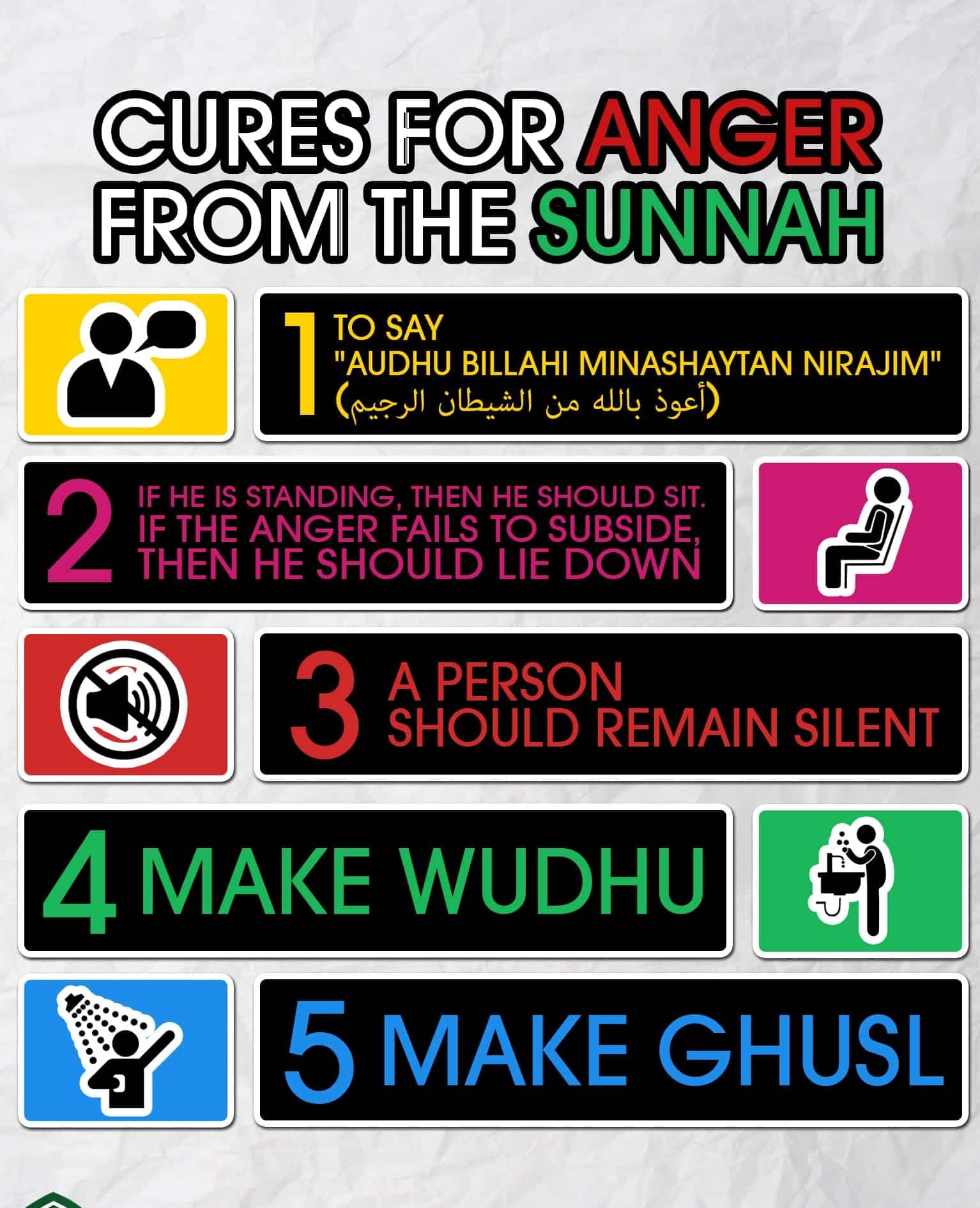 ↓ 10 – BITTER PILL OF ANGER
Don't miss out these 50 Best Islamic Quotes on Life with Images.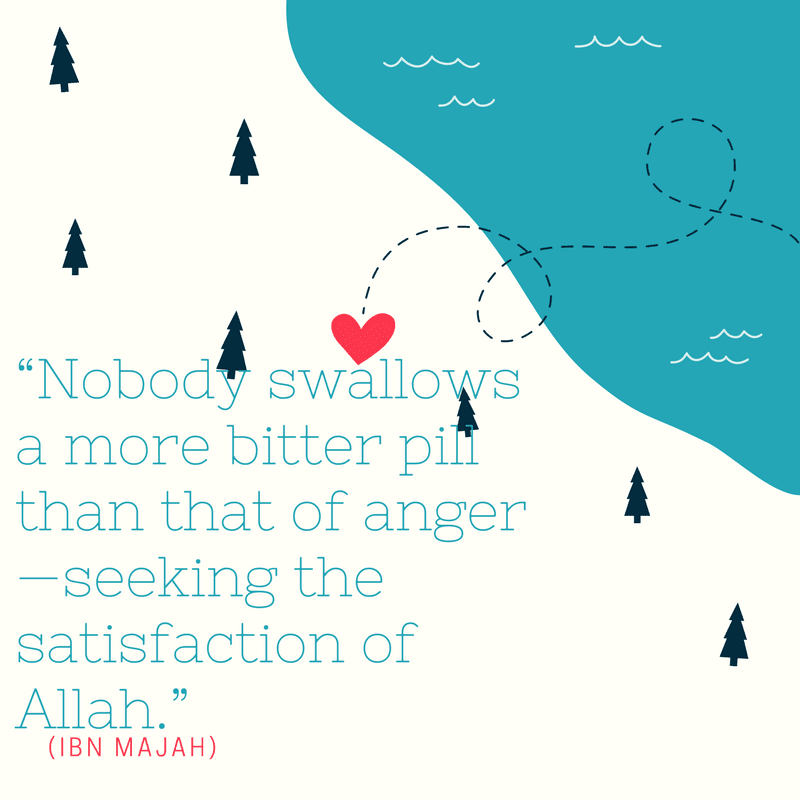 ↓ 9 – ANGER IS A SIN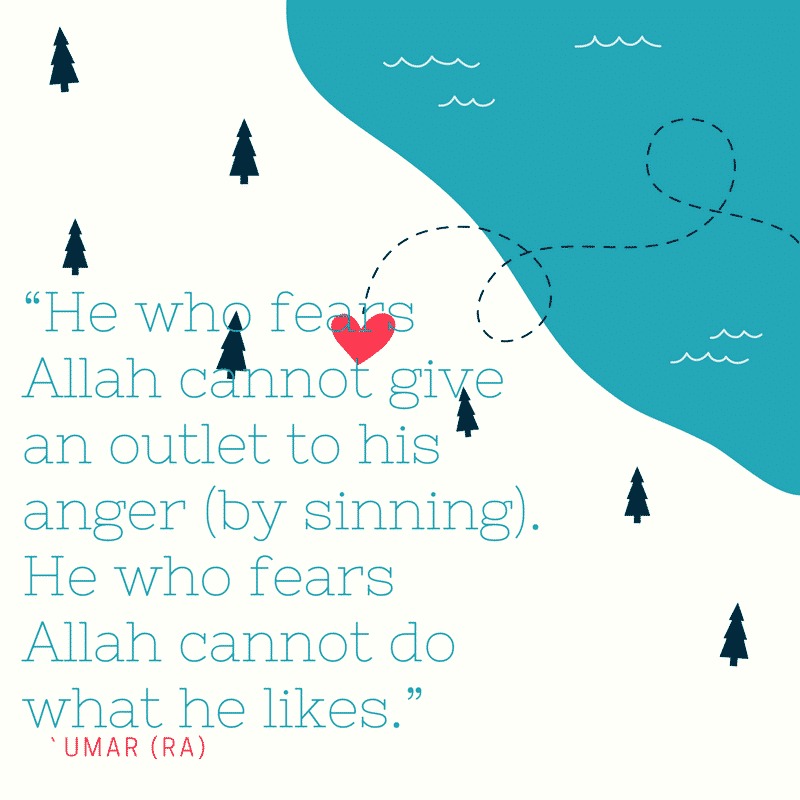 ↓ 8 – WHAT TO DO WHEN ANGRY
The Prophet also advised us that performing ablution was an acceptable method of anger management.  He said, "Anger comes from Satan, Satan was created from fire, and fire is extinguished only with water; so when any of you is angry, he should perform ablution".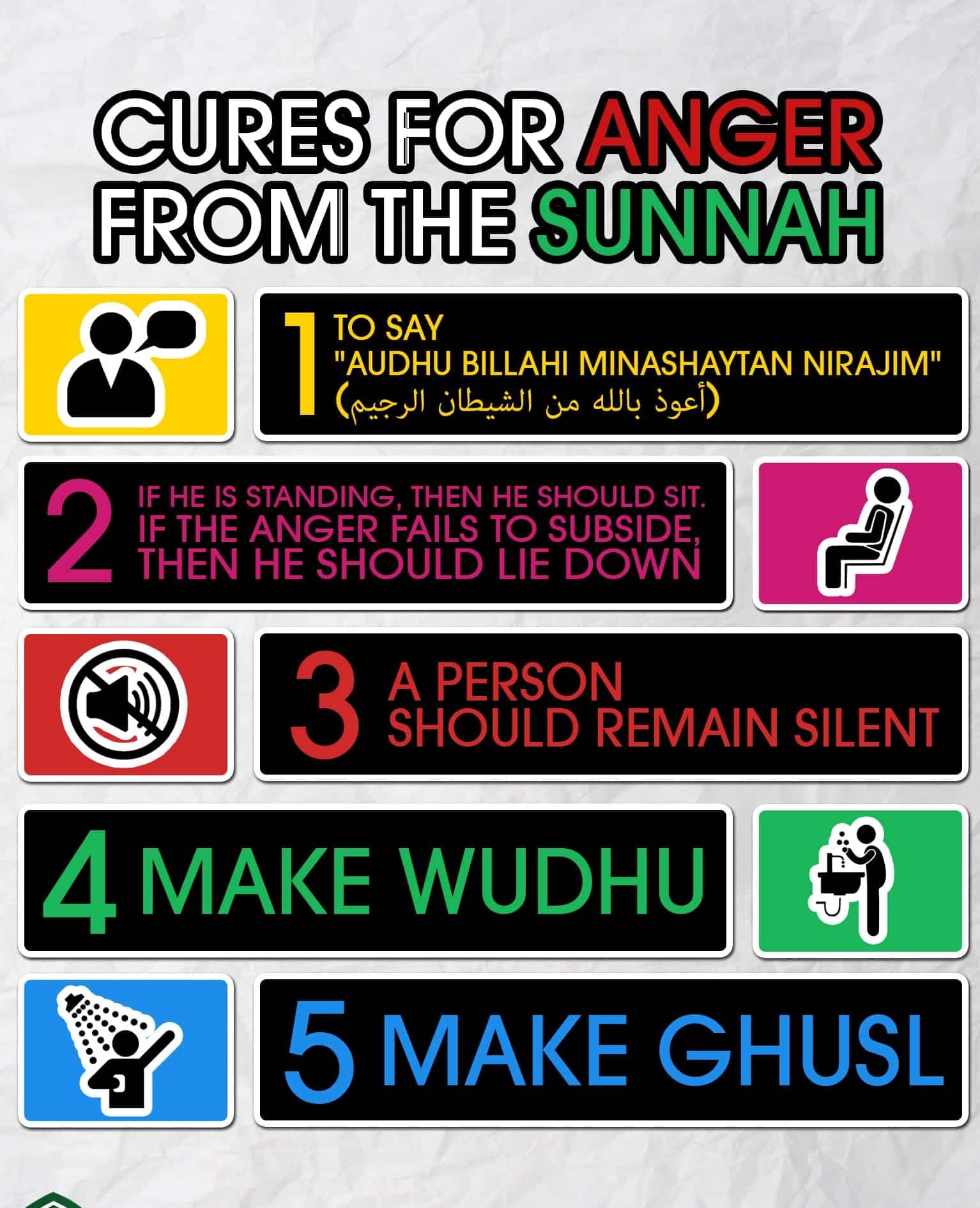 ↓ 7 – REPRESSING ANGER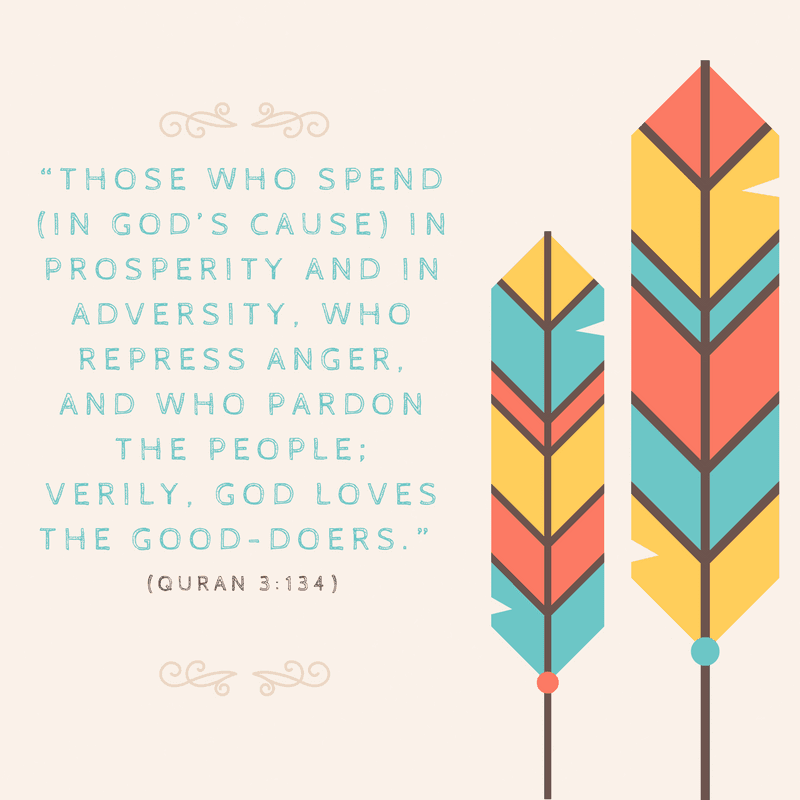 ↓ 6 – ANGER IS FROM EVIL
"I thought about what the Prophet (peace and blessings of Allaah be upon him) had said, and I realized that anger is the source of all evil."(Musnad Ahmad, 5/373).
↓ 5 – ALLAH KNOWS THE BEST
Al-'Allaamah al-Khattaabi (may Allaah have mercy on him) said in his commentary on Abu Dawood: "The one who is standing is ready to move and destroy things. The one who is sitting is less likely to do so, and the one who is lying is not able to do anything of the sort. It seems that the Prophet(peace and blessings of Allaah be upon him) commanded the angry person to sit down or lie down in order to prevent him from doing anything that he would later regret. And Allaah knows best." (Sunan Abi Dawood wa ma'ahu ma'aalim al-sunan, 5/141)
↓ 4 – HOLY PROPHET'S ADVICE ON ANGER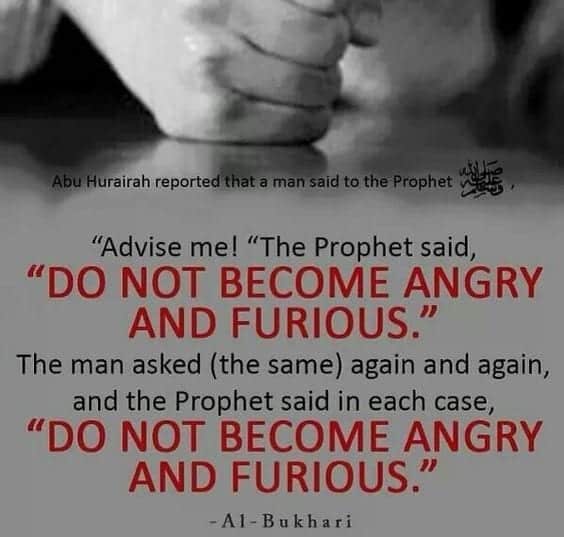 ↓ 3 – Mufti Ismail Menk Saying on Anger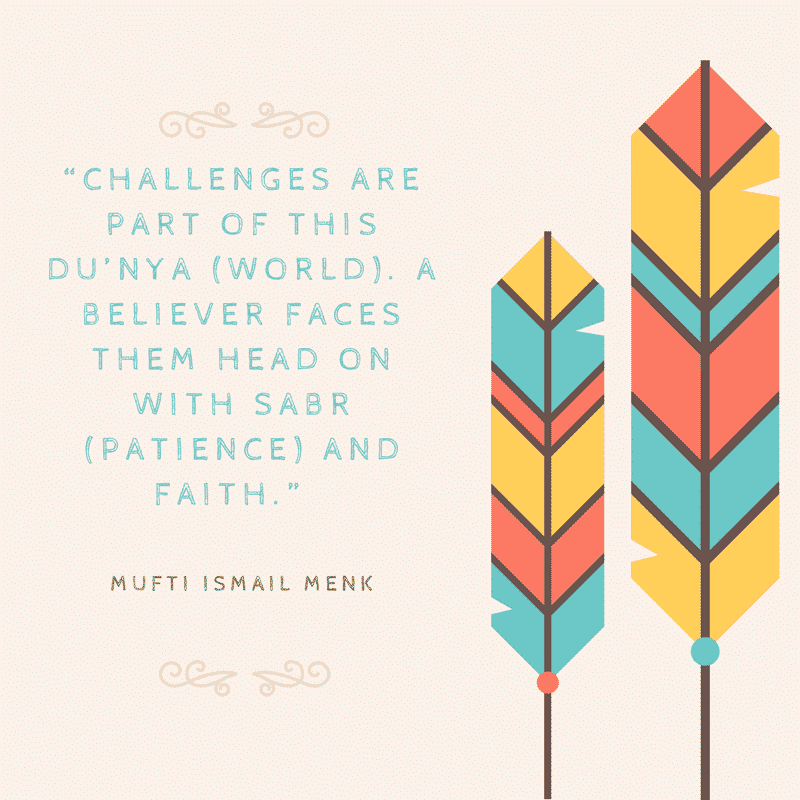 ↓ 2 – PAIN IS TEMPORARY
Don't be sad. Pain in this dunya is temporary, handle it with Sabr and in-sha'-Allah a greater reward awaits you. Allah is with the patient." – Dr. Bilal Philips
Imam Mawlûd calls it a "swelling ocean," that is he compares it to "a swelling mass of emotion that is difficult to hold back once it is unleashed. During our most Angry moments, sometimes it becomes difficult to draw a line between being respectful and being un-respectful to others so the best solution to avoid regrets afterwards is to control Anger.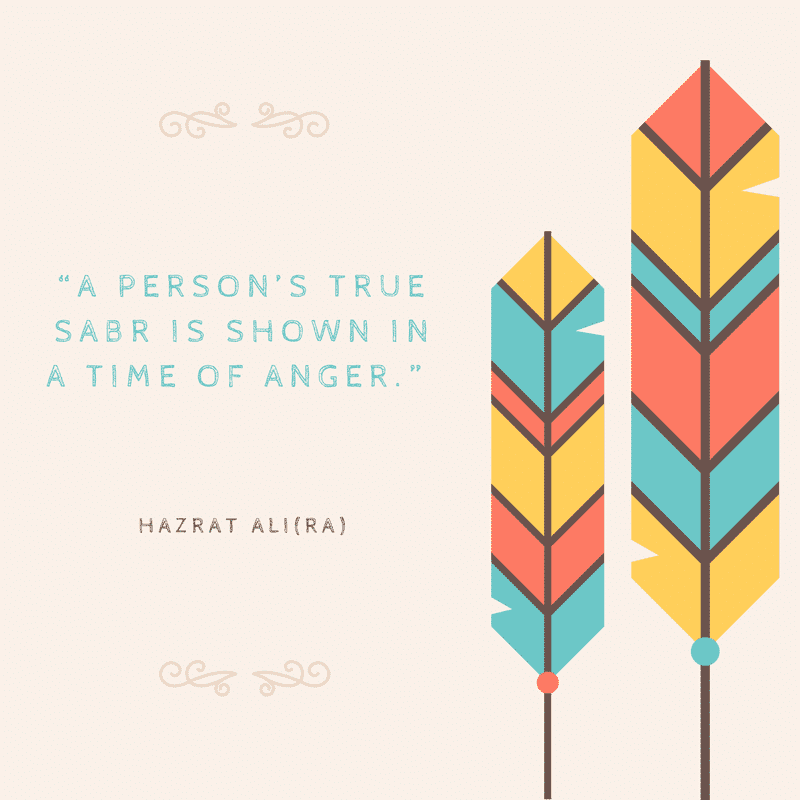 ↓ 1 – Hadith on Anger
It is stated in Bukhari, " A person should be cautious from being angry."