Islamic Marriage Quotes For Husband and Wife. In some point of time in our lives, we have all dreamt of getting married to a perfect ideal Prince Charming kind of spouse but have we ever thought about being a righteous husband or wife for the other person?
Islamic Love Quotes on Marriage – Yes, couples are made in heaven but making a marriage work here on earth requires dedication, affection and of course lots of tolerance as we human beings are stitched together with many flaws. Guess what is the added bonus of getting married! One can master the skill of Anger management gradually as ignoring each other's faults and flaws make us more patient with each other day by day. Forgiveness and forgetfulness of the other person's faults is what is needed to fuel the magical power of love between a husband and a wife. Being a soul mate of each other is not an easy task as it requires lots of efforts and sacrifices for the sake of love for each other.
 WHAT ISLAM SAYS ABOUT MARRIAGE
Marriage is a beautiful bond defined in Islam and here we are mentioning REAL love not REEL love that we fanaticize in happy fairy tales and movies full of shimmering glamour. Before find love in each other, one must be able to love Allah and His teachings for His sake. Below is the beautiful compilation of Holy sayings about marriage for Husband and Wife which will definitely uplift your mood and marriage instincts. Let's put a glance on the famous sayings of Holy Quran , Holy Prophets and Islamic scholars.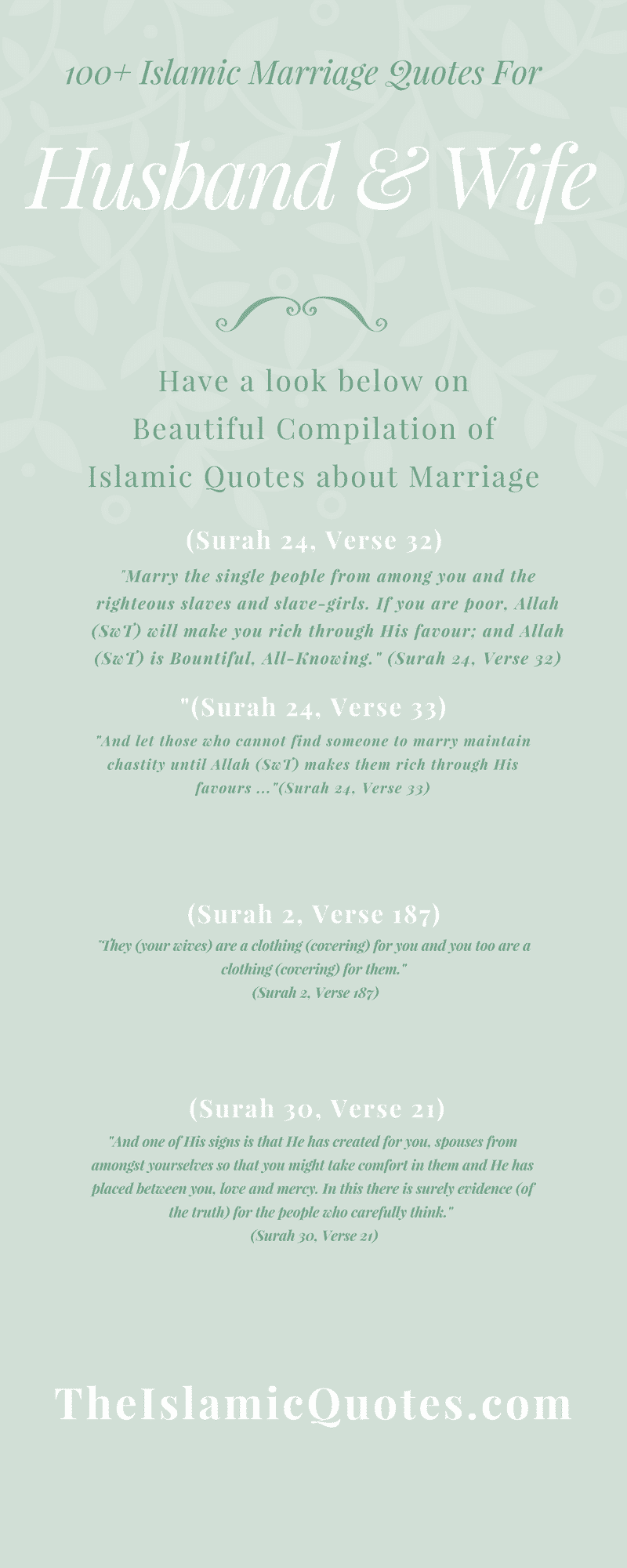 ↓ 1 – BANISH BARRIERS WITHIN YOURSELF FIRST
Before loving other person, it is important to love yourself. You cannot give other person all the love and desires if you do not prioritize yourself first. Start loving yourself first and then spread that love to your surroundings. Also have a look at these 40+ Islamic Cover Photos For Facebook With Islamic Quotes.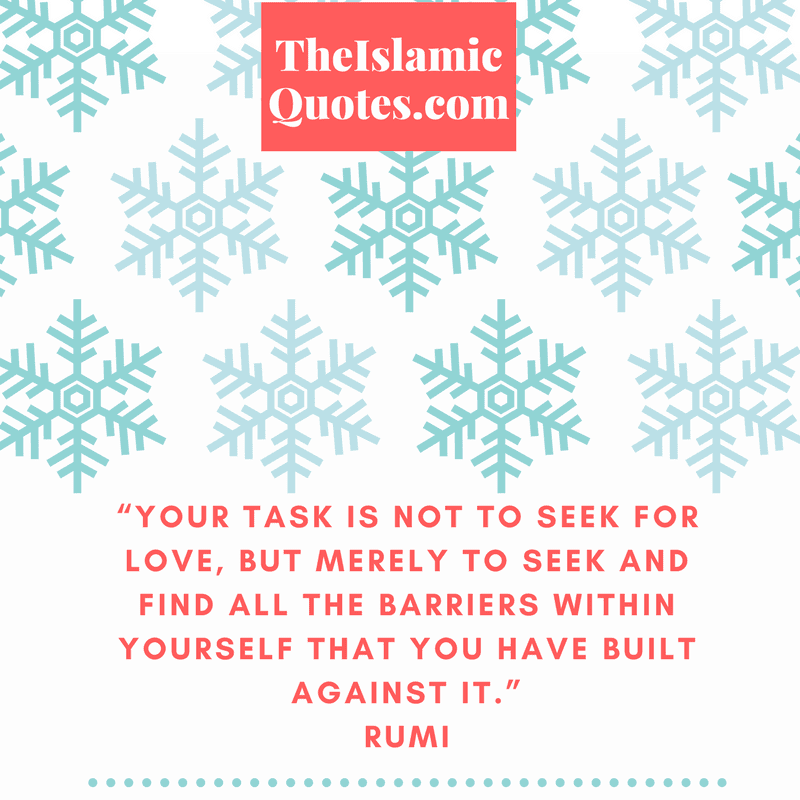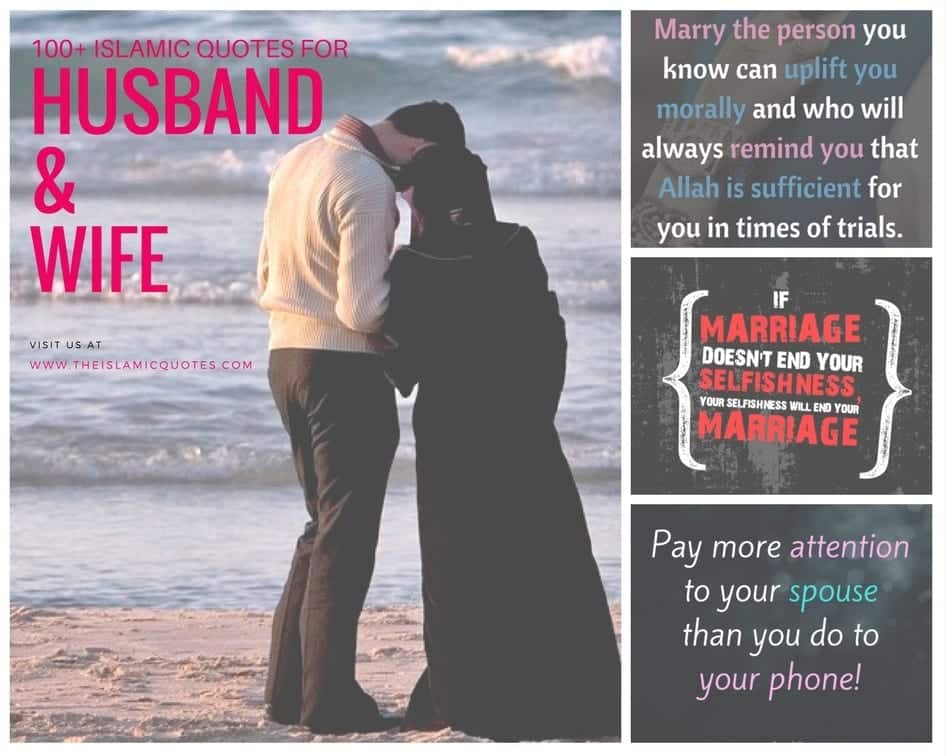 ↓ 2 – BEING AN IDEAL SPOUSE – Muslim Love and Marriage Quote
Focus on being righteous spouse first rather than focusing on finding the ideal filmy hero type of life partner. The one who fears Allah and who is pious will be most probably the best husband you will ever wish for. The best husband is the one who is pious of all.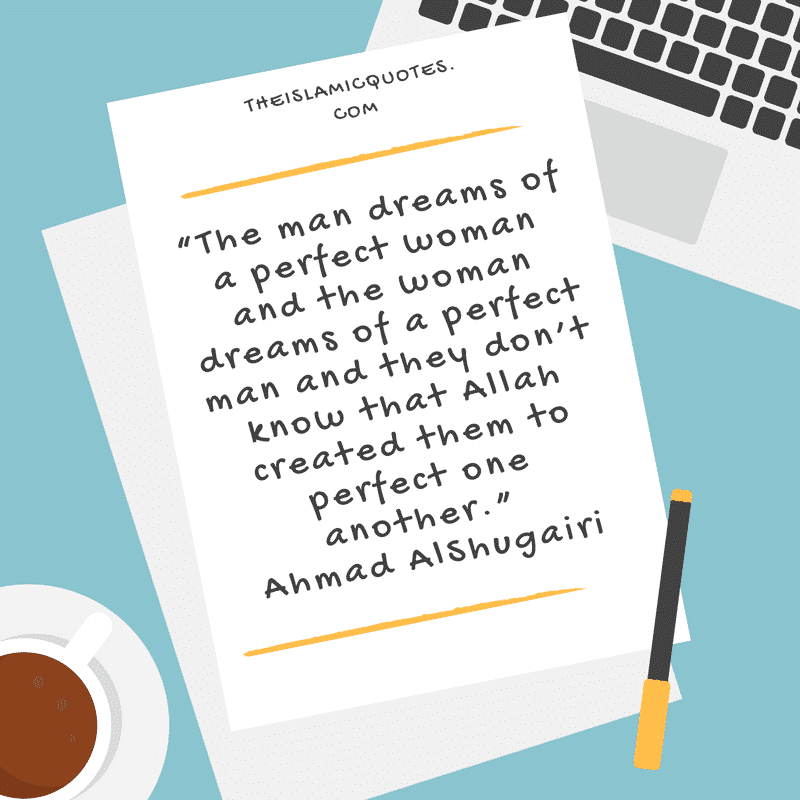 ↓ 3 – SPOUSES ARE GARMENTS FOR EACH OTHER
Spouse are described as garments for each other which means they are each other's protector and defense through thick and thin. They fulfill each other and hide each other's flaws and cover imperfections.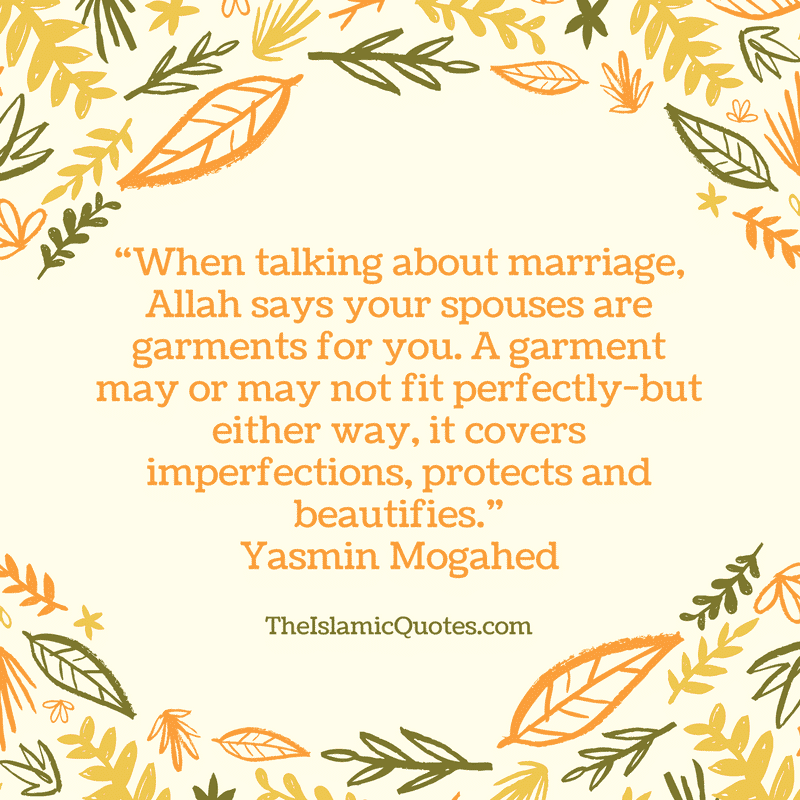 ↓ 4 – HOW SUCCESS RATE OF MARRIAGE IS DEFINED?
Success rate of a successful marriage is foundation-ed on love and compromise. Any relationship that contains love stitched with tolerance and compromise will be successful at all cost.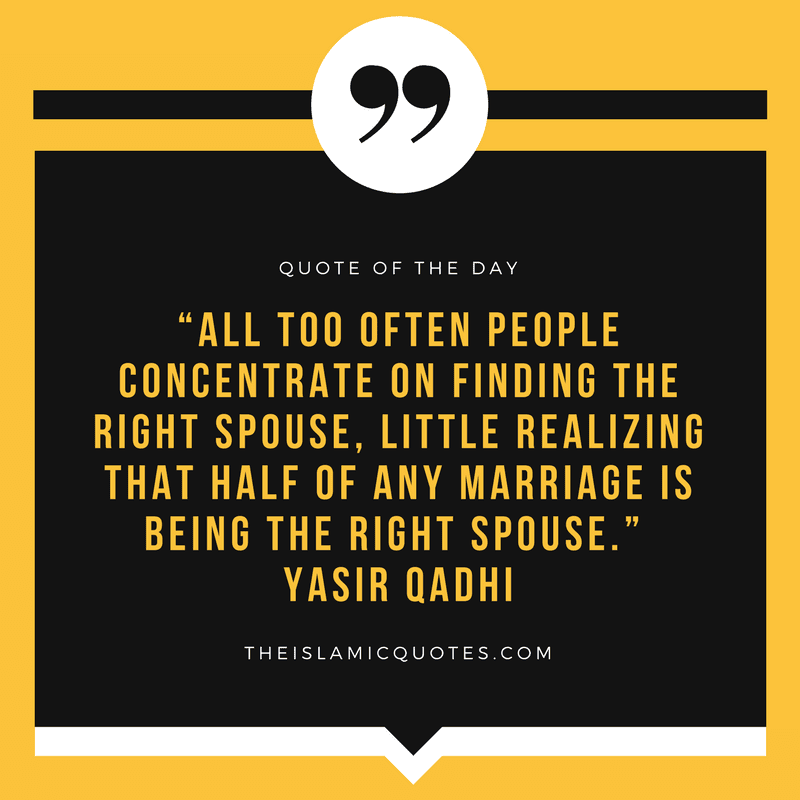 ↓ 5 – COMPLETING EACH OTHER'S DEEN
Getting married is like completing half of the Deen of each other.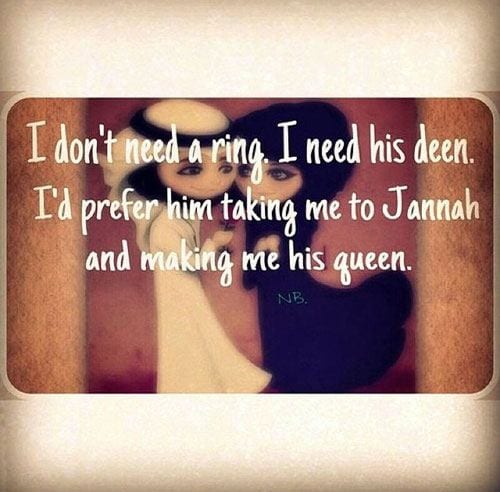 ↓ 6 – SHORTCUT OF A BLESSED MARRIAGE
Have a look on the secret formula of a blessed and successful marriage. The ultimate trick of successful marriage is to give love to the utmost level to your spouse.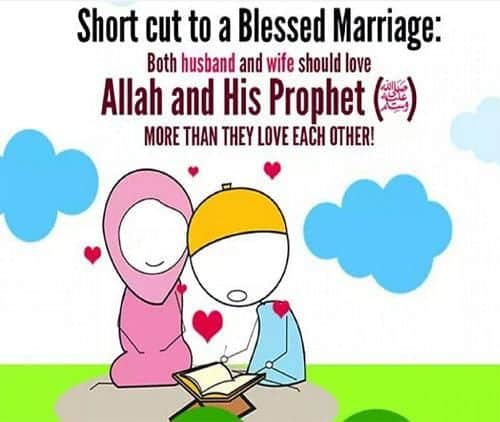 ↓ 7 – WHO TO MARRY?
The one who fears Allah and who is most pious of all is the perfect companion for anyone seeking for a good life partner.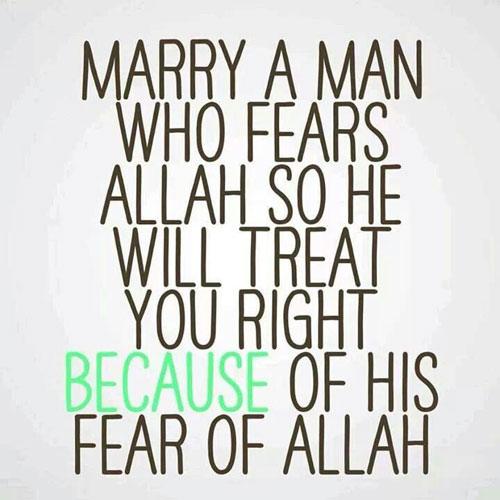 ↓ 8 – DEFINITION OF A STRONG MARRIED BOND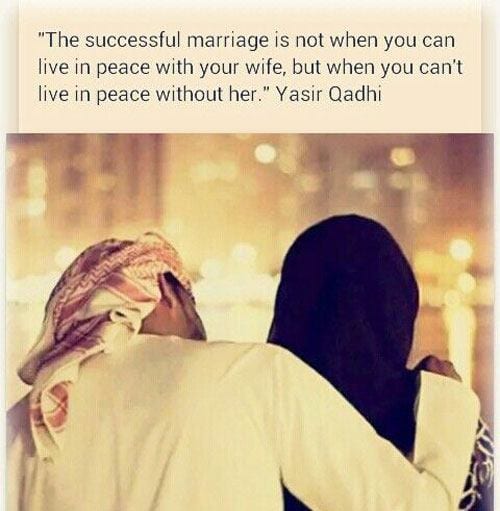 ↓ 9 – MORSEL OF FOOD FOR YOUR WIFE WILL BE REWARDED BY ALLAH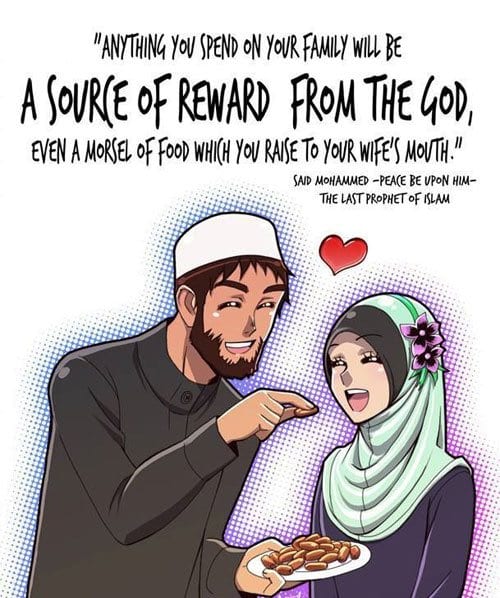 ↓ 10 – BEING RIGHTEOUS WIFE
RECOMMENDED: 50 Best Islamic Quotes on Women and Status in Islam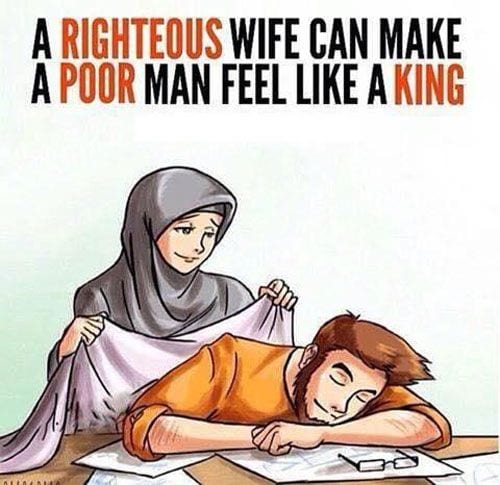 ↓ 11 – QUALITIES OF THE MR. RIGHT ACCORDING TO ISLAM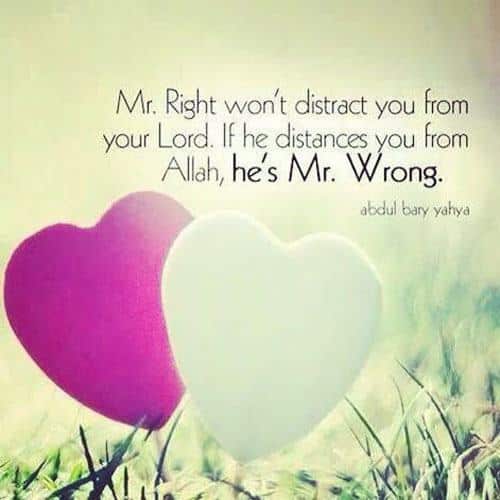 ↓ 12 – LOVE BETWEEN SOULS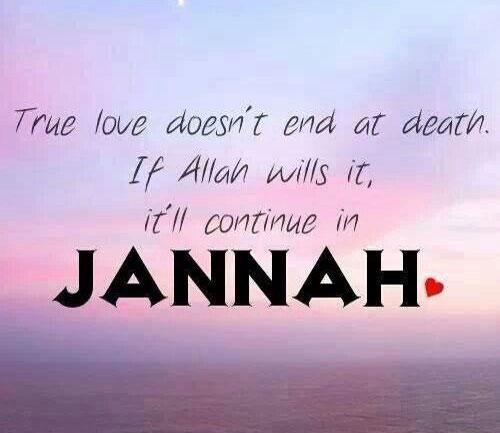 ↓ 13 – QURANIC DUA FOR FINDING RIGHTEOUS SPOUSE
Memorize the below dua for seeking most righteous life partner.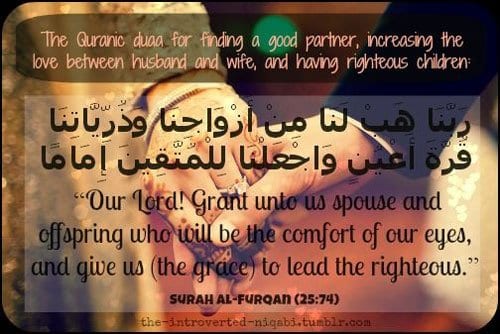 ↓ 14 – CREATION IN PAIRS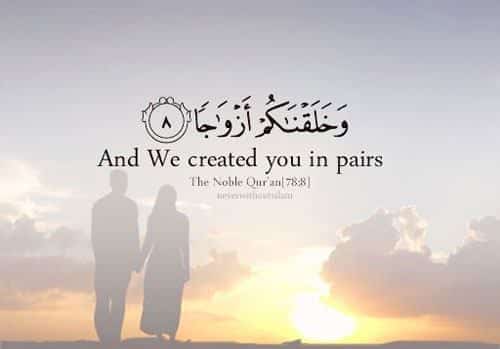 ↓ 15 – TRUE LOVE WILL CARRY YOU TO JANNAH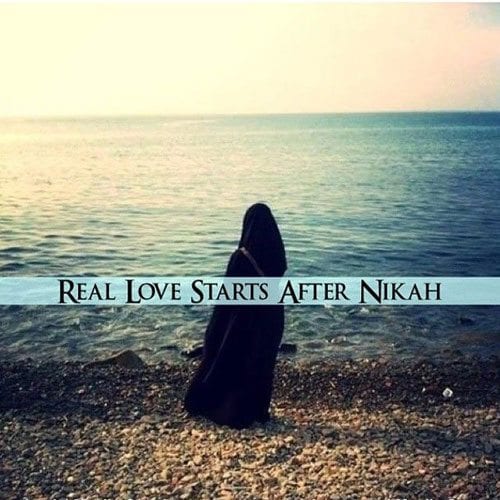 ↓ 16 – LOVE AFTER NIKKAH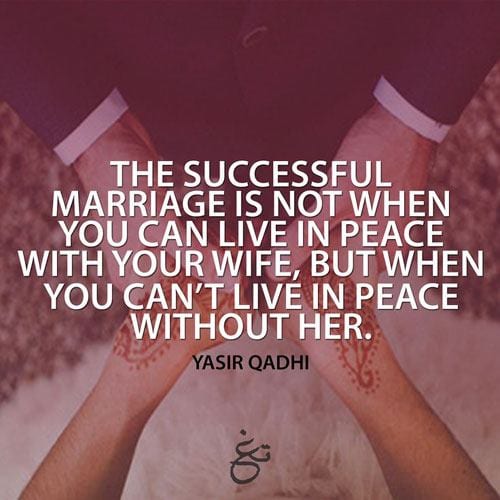 ↓ 17 – FORBIDDEN LOVE STORIES IN ISLAM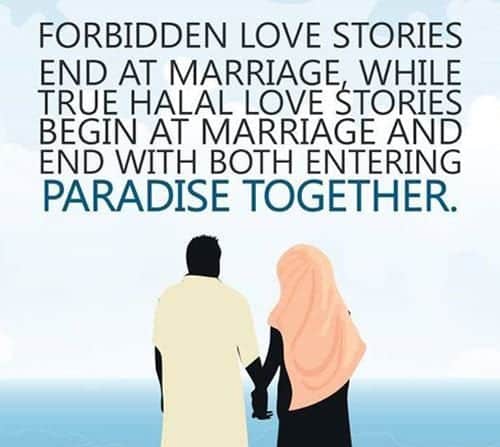 ↓ 18 – YOUR HUSBAND SHOULD BE PLEASED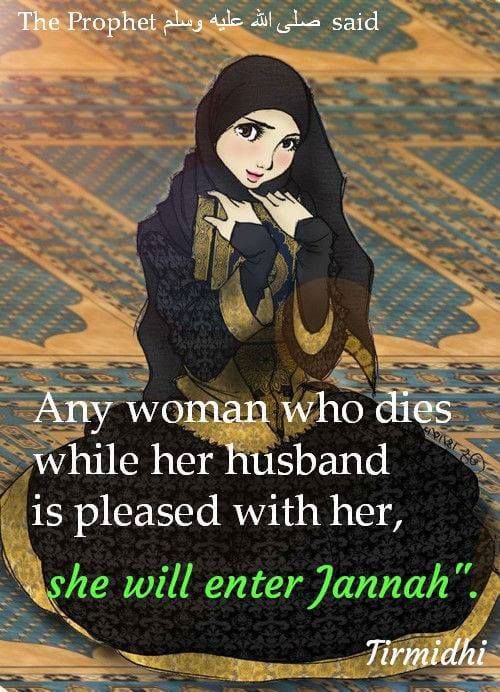 ↓ 19 – COUPLES ARE MADE IN HEAVEN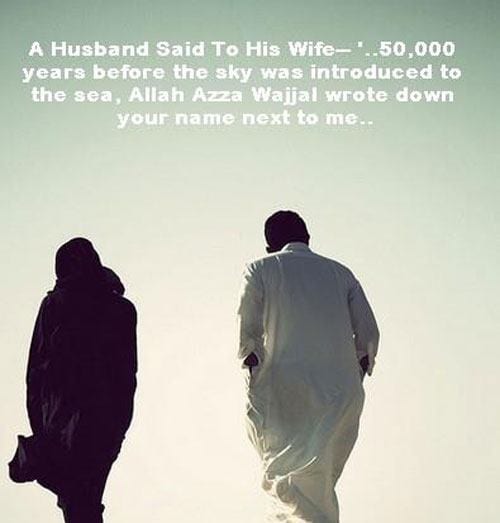 ↓ 20 – A FAIRY TALE LOVE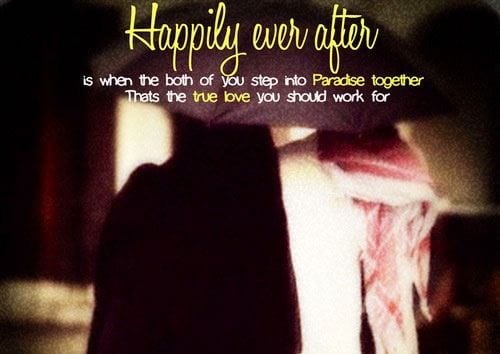 ↓ 21 – GUARANTEED SUCCESS IN MARRIAGE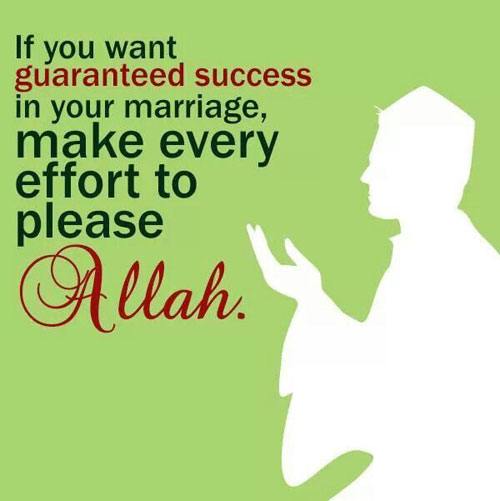 ↓ 22 – LOVE FOREVER
↓ 23 – FALL IN LOVE TO TOUCH OTHER'S HEART AND SOUL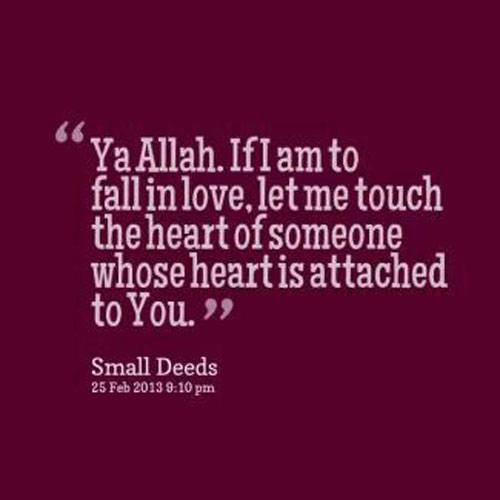 ↓ 24 – UNBEATABLE COMBINATION FOR A BEAUTIFUL MARRIAGE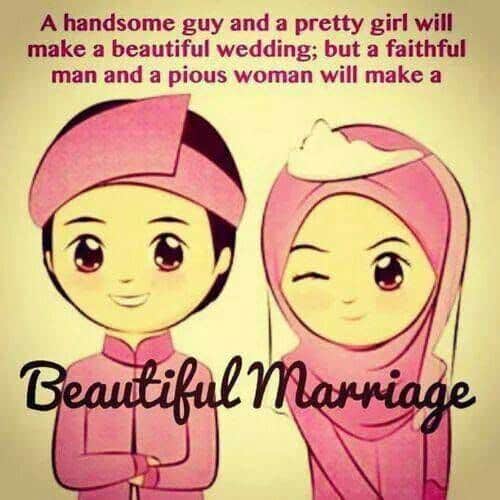 ↓ 25 – EVEN LOOKING EACH OTHER WITH LOVE IS REWARDED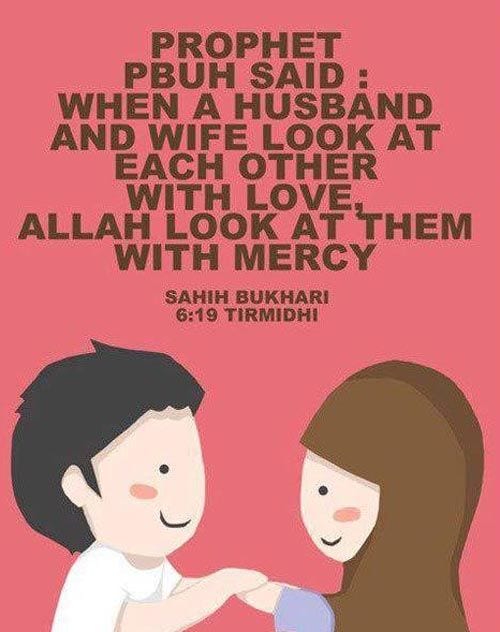 ↓ 26 – TAME DOWN SKY ROCKETING EXPECTATIONS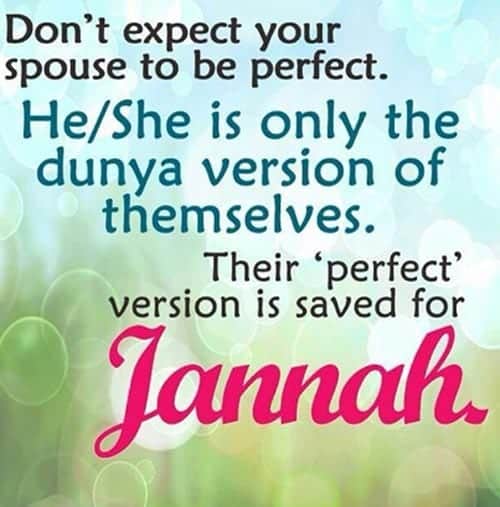 ↓ 27 – LOVE IS EXHIBITED IN DEEDS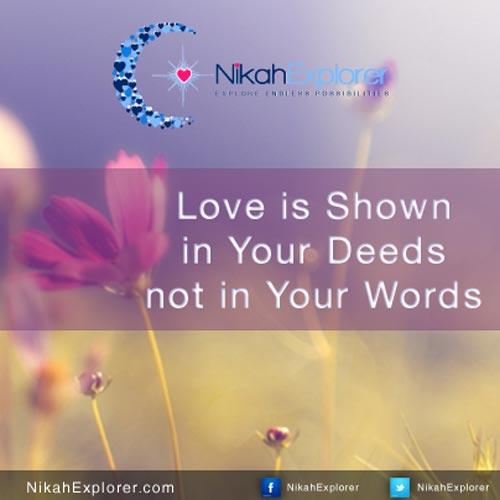 ↓ 28 – NOT EVEN DEATH WILL APART AN ISLAMIC COUPLE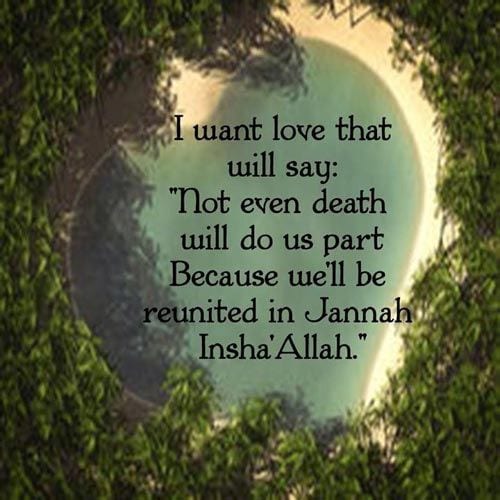 ↓ 29 – LOVE FOR SAKE OF ALLAH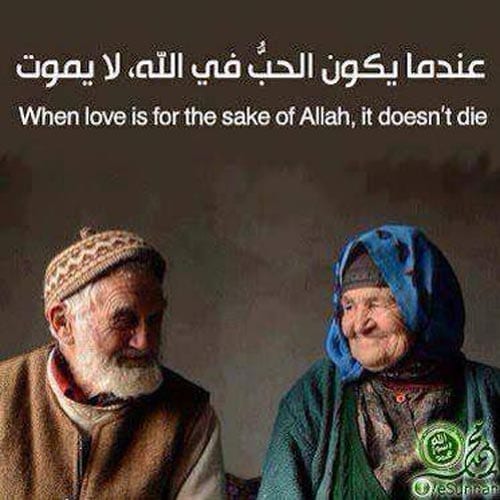 ↓ 30 – STAYING TOGETHER RELIGIOUSLY
Here are 40 Islamic Quotes about Sadness & How Islam Deals with Sadness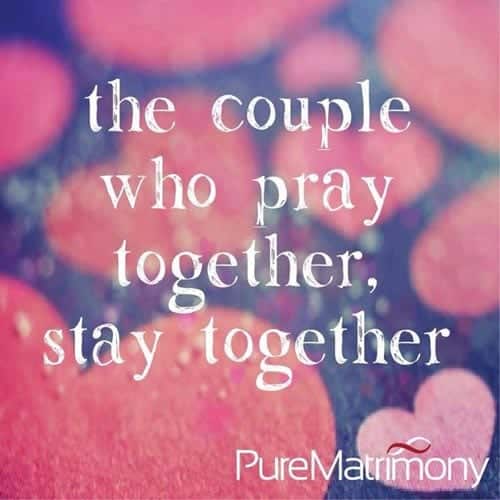 ↓ 31 – MARRYING SOMEONE WHO LOVES ALLAH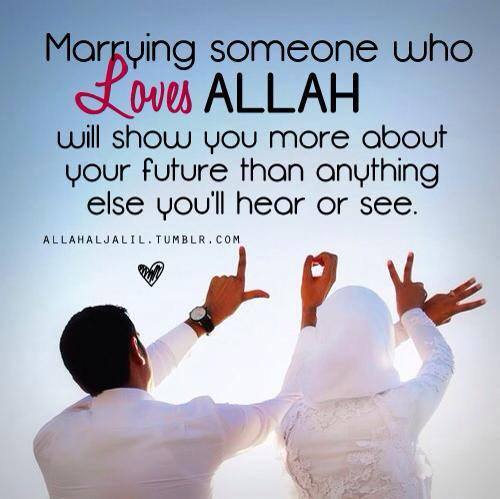 ↓ 32 – HURTING A WOMEN IS PROHIBITED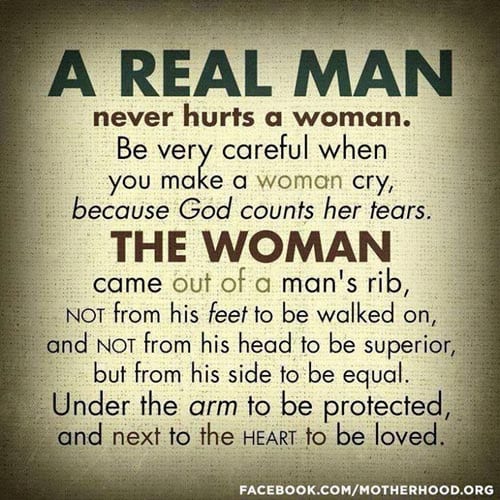 ↓ 33 – INDICATION OF A KIND MUSLIM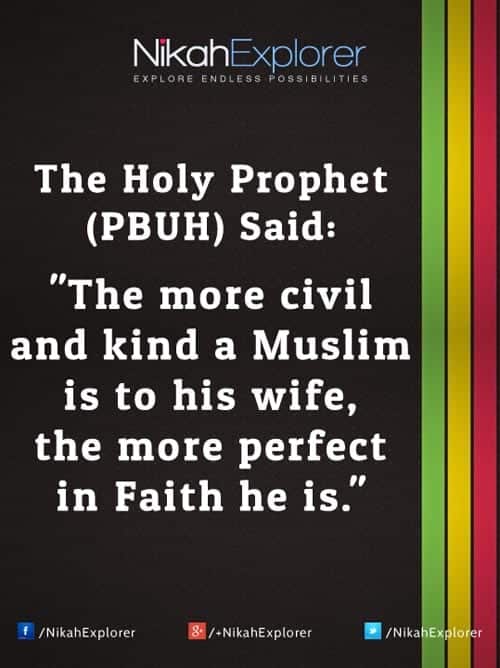 ↓ 34 – HALAL RIZK FOR SPOUSE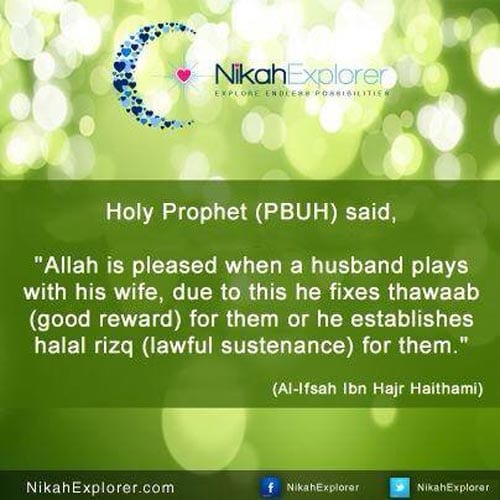 ↓ 35 – BE A CHILD IN LOVE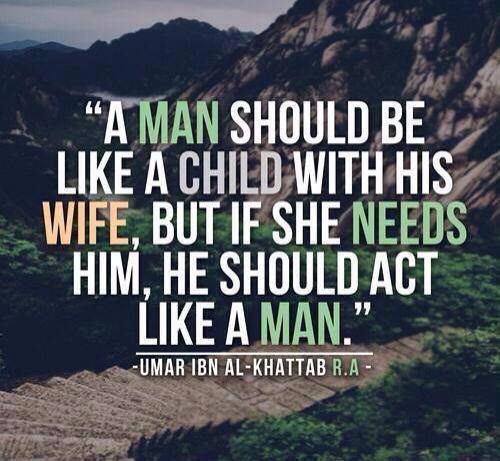 ↓ 36 – PIOUS SPOUSE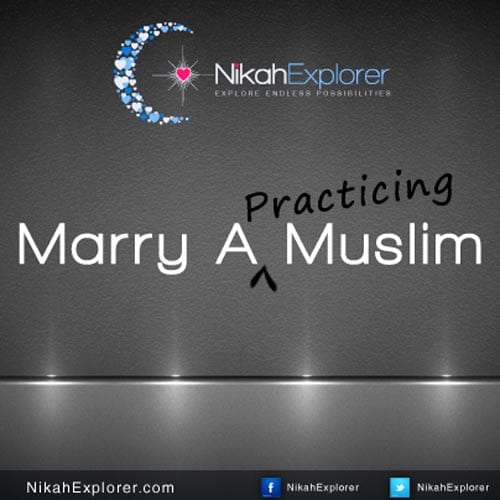 ↓ 37 – DUTY OF MUSLIM HUSBAND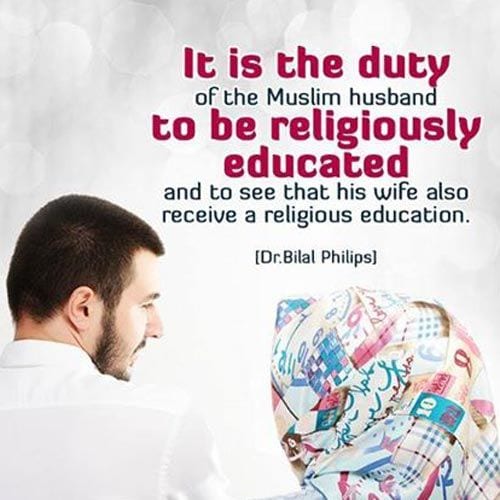 ↓ 38 – BE AN APPRECIATOR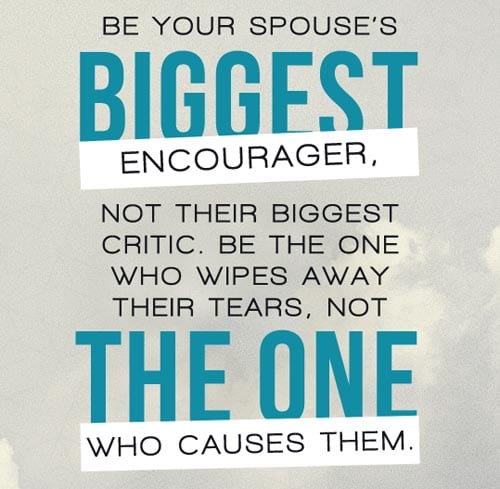 ↓ 39 – TREAT YOUR WIFE WELL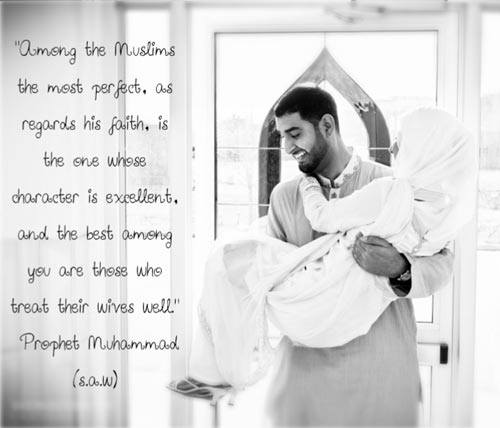 ↓ 40 – BLESSED NIKKAH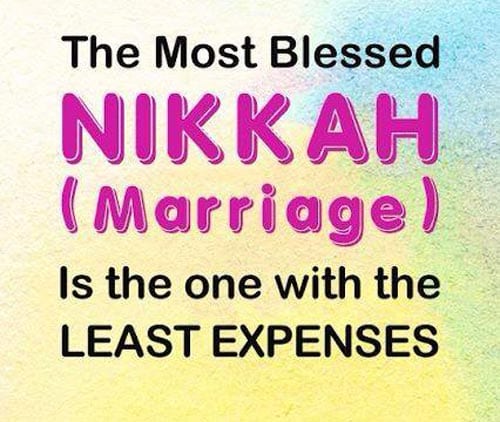 ↓ 41 – TREAT WOMEN WITH RESPECT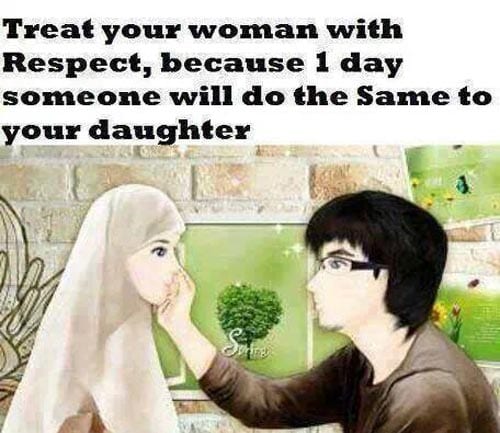 ↓ 42 – ALLAH LOVE YOU BOTH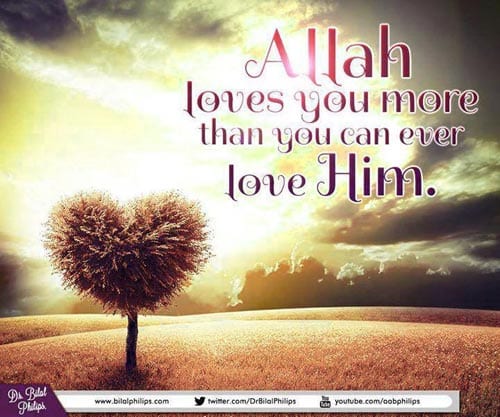 ↓ 43 – RIGHTEOUS HUSBAND AND WIFE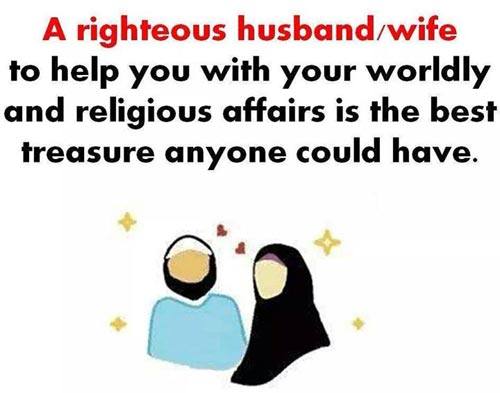 ↓ 44 – LEAD IN PRAYERS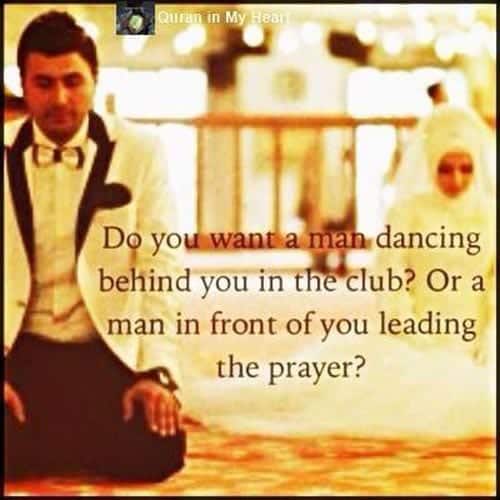 ↓ 45 – COMPLETION OF THE OTHER HALF OF DEEN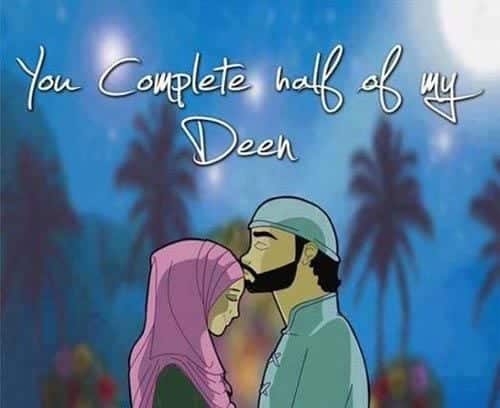 ↓ 46 – TOGETHER IN JANNAH
The couple who pray together will stay together no matter what. Be it hard times or happy-go-lucky moments, a perfect couple is the one who stays side by side with each other in every situation without caring how much tough it is.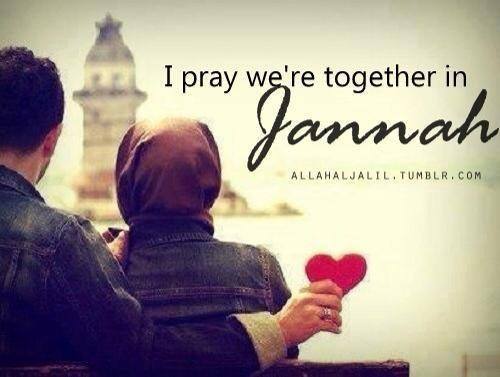 ↓ 47 – LOVE IN PARADISE WILL BE ENDLESS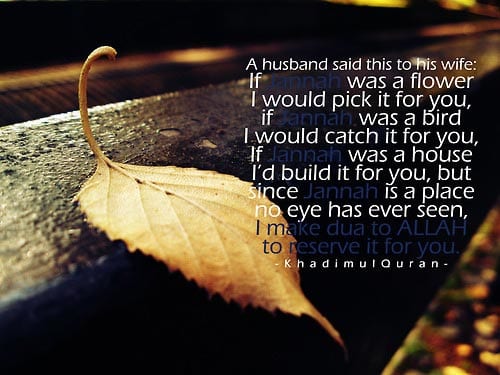 ↓ 48 – ACCEPT YOUR WIFE AS A RESPONSIBILITY
Once you marry someone your spouse becomes your responsibility and you are obliged to fulfill that responsibility.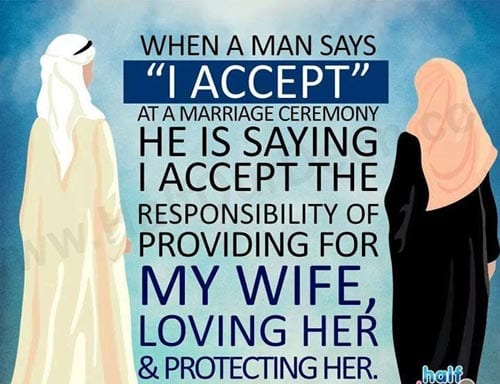 ↓ 49 – CORRECT AND PERMISSIBLE RELATIONSHIP
Permissible relationships in Islam are the one that are halal ones.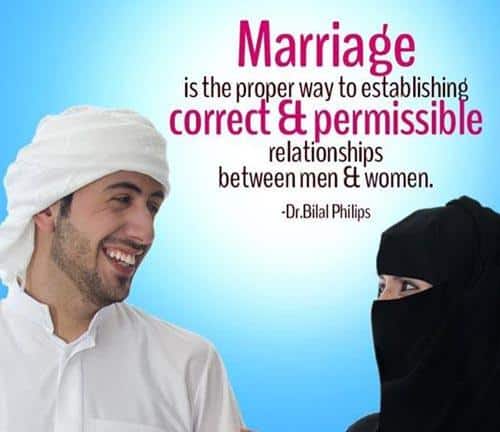 ↓ 50 – -TAKE THE ROAD TO ISLAM WITH EACH OTHER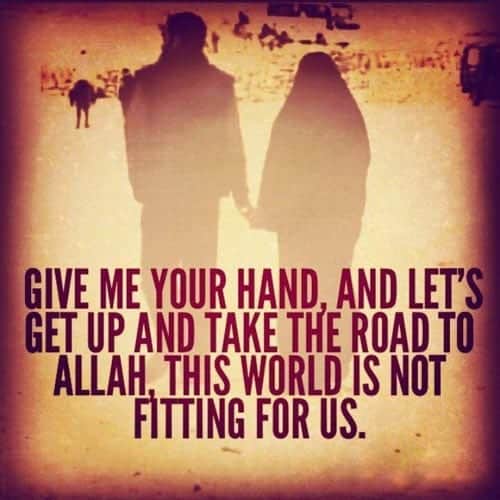 ↓ 51 – MARITAL ADVICE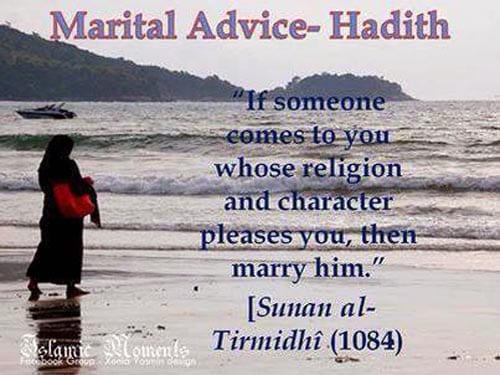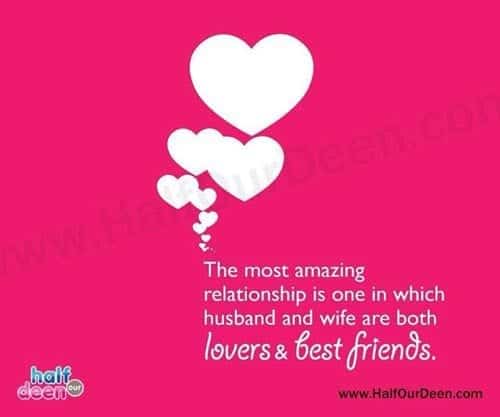 ↓ 53 – GRANTING SUCCESS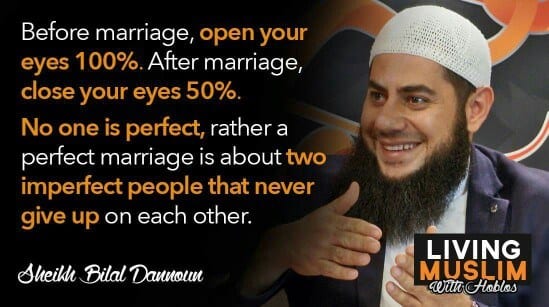 ↓ 54 – ALLAH'S MERCIES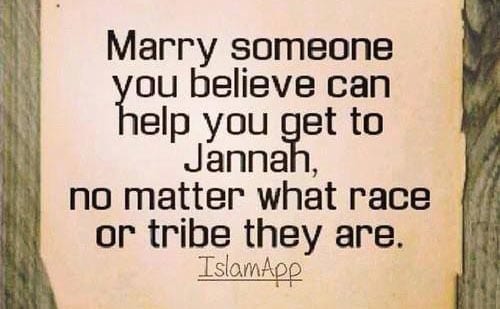 ↓ 55 – LOVE EACH OTHER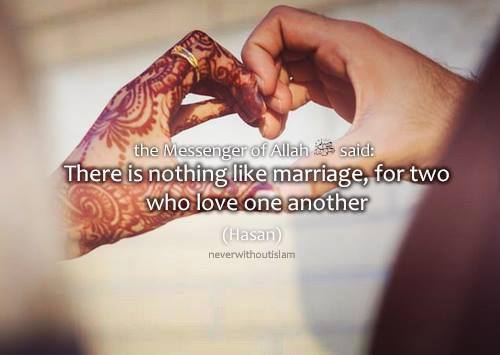 ↓ 56 – PERSONAL SPACE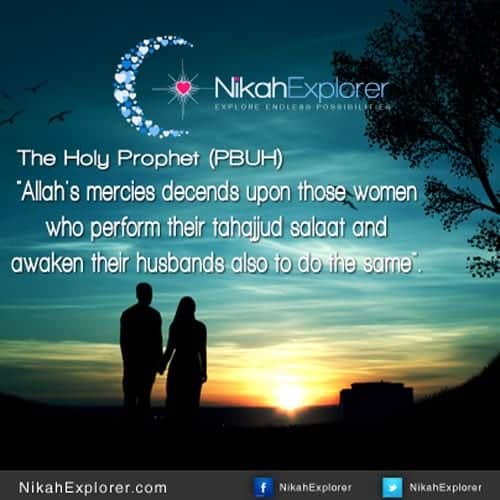 ↓ 57 – MARRY YOUNG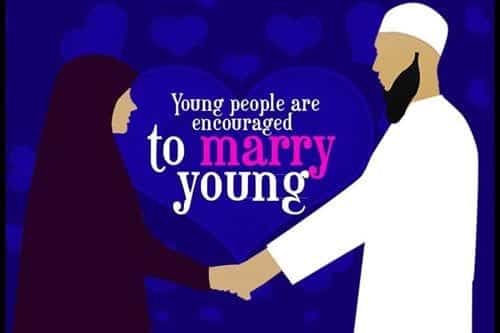 ↓ 58 – MAKE YOUR WORLD BEAUTIFUL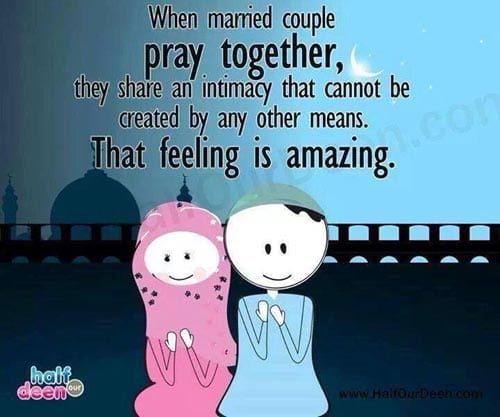 ↓ 59 – BEAUTIFUL WAYS IN MARRIAGE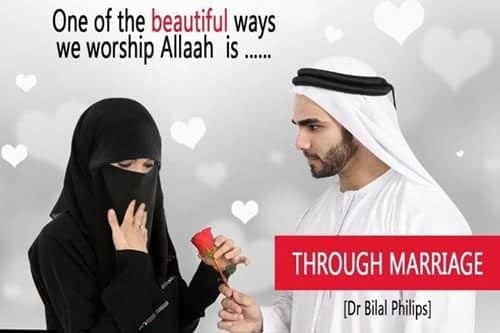 ↓ 60 – BEST MARRIAGE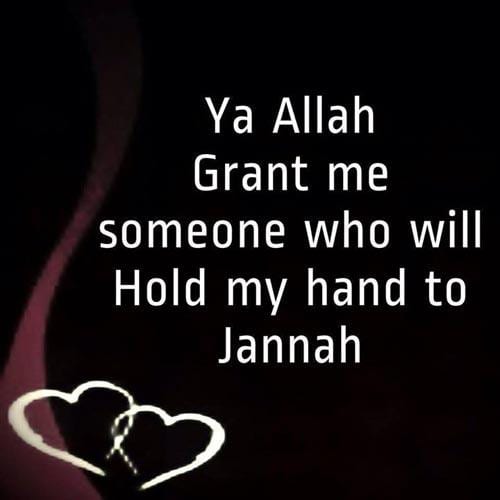 ↓ 61 – DON'T INGULGE IN RACISIM IN MARRIAGE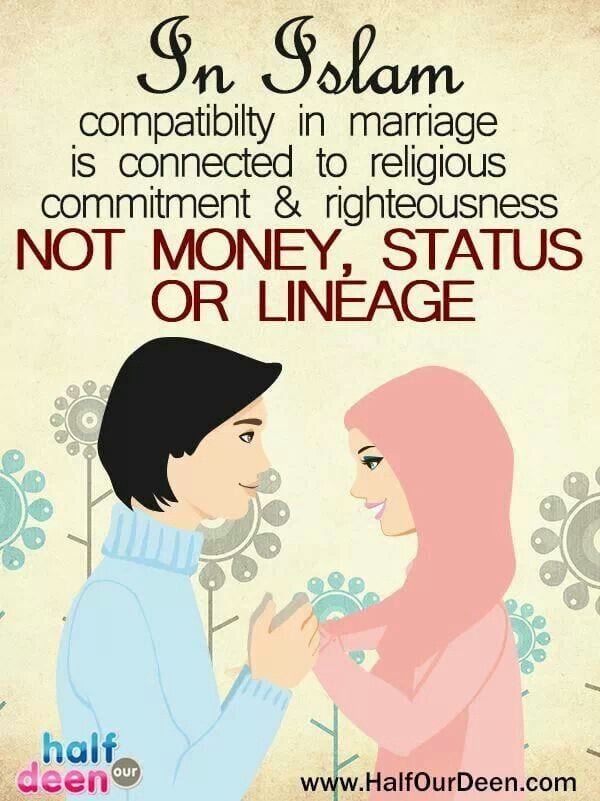 ↓ 62 – HOLD YOUR TONGUE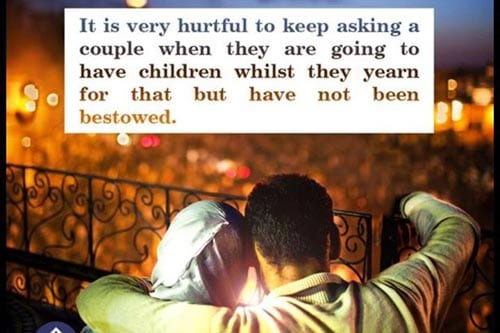 ↓ 63 – SELECTION OF SPOUSE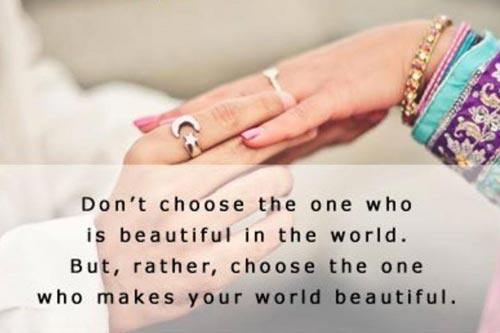 ↓ 64 – HARAM RELATIONSHIP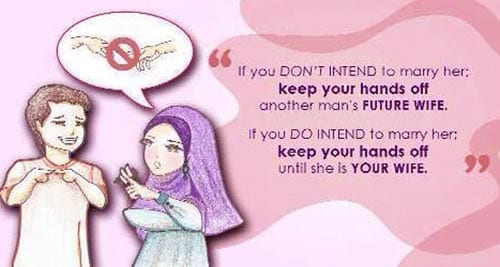 ↓ 65 – IMPERFECT PEOPLE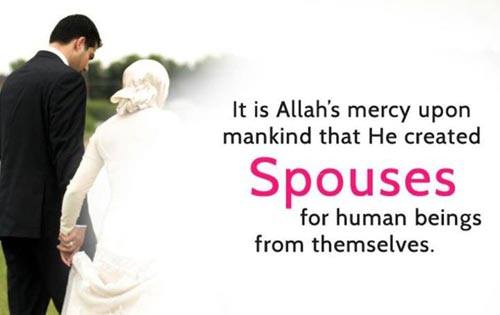 ↓ 66 – MARRIED COUPLE CAN PRAY TOGETHER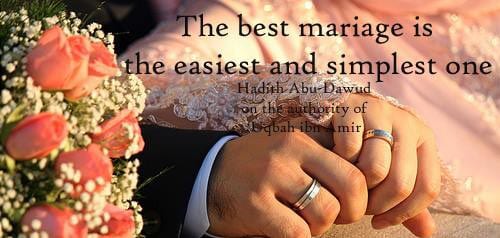 ↓ 67 – FULFILLMENT OF DEEN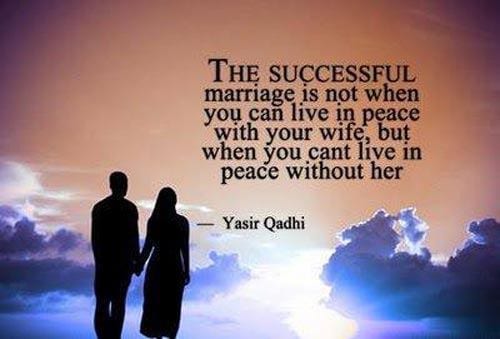 ↓ 68 – PRAY FOR EACH OTHER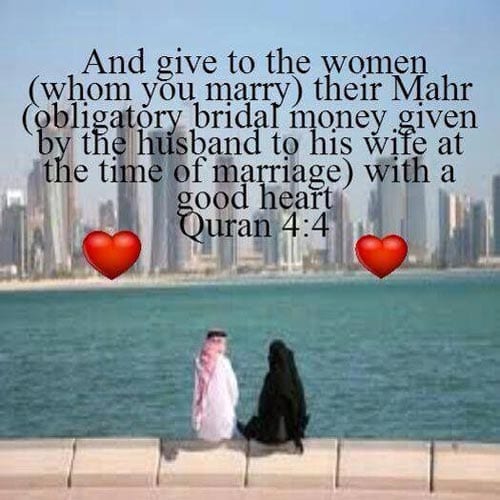 ↓ 69 – GOLDEN HEART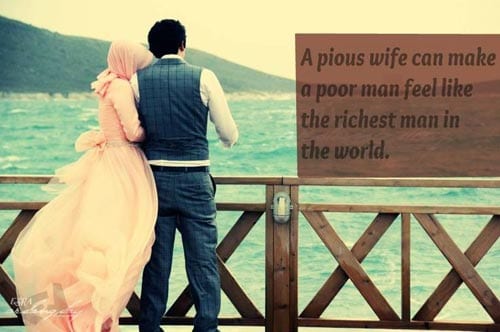 ↓ 70 – BE EASY GOING AND HAPPY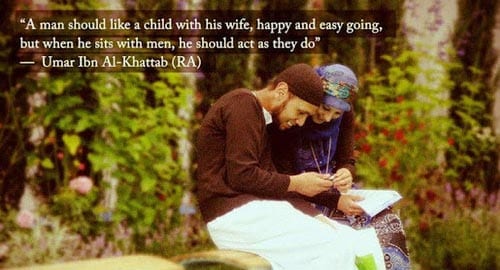 ↓ 71 – FOR FUTURE WIFE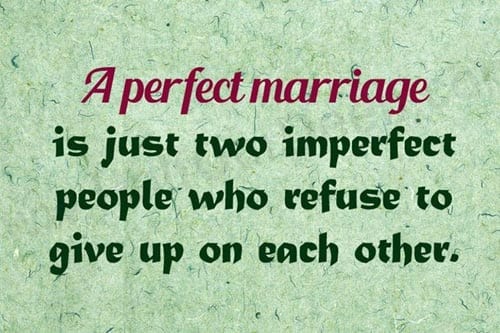 ↓ 72 – REAL MAN OR REEL MAN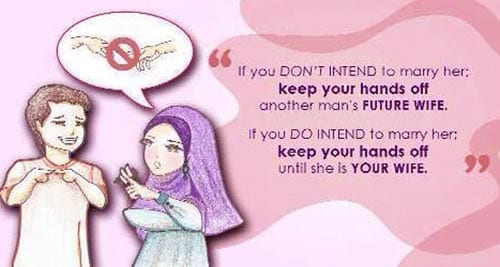 ↓ 73 – WOMAN IS A FLOWER SO TREAT HER GENTLY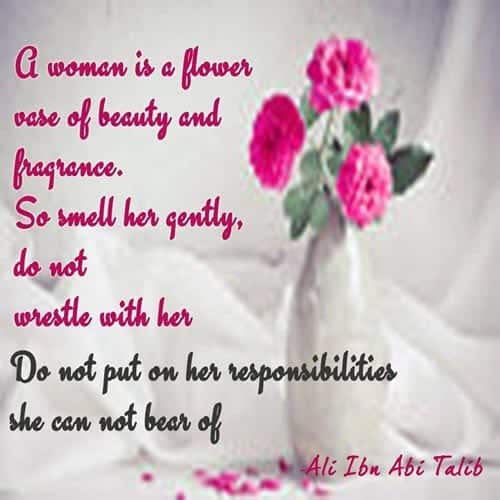 ↓ 74 – COMPLETE EACH OTHER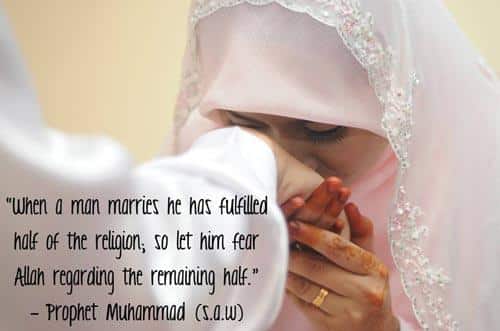 ↓ 75 – NIKKAH LOVE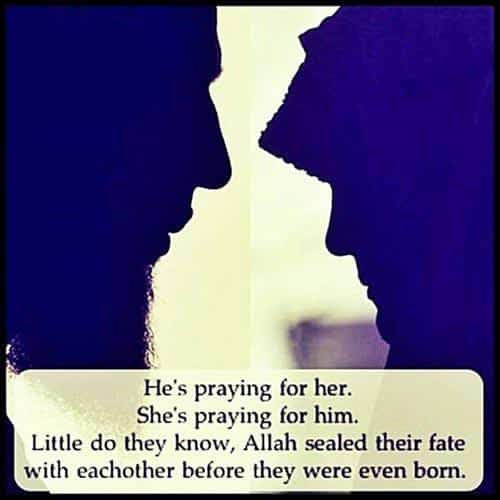 ↓ 76 – THINK OF YOUR FUTURE CHILDREN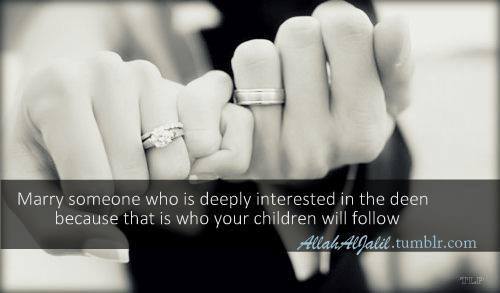 ↓ 77 – MARRIAGE WILL MAKE YOU MANAGE YOUR ANGER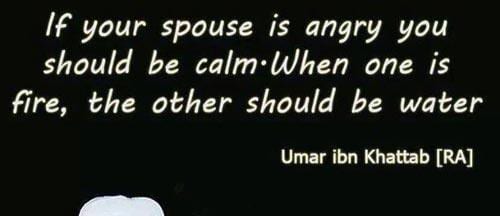 ↓ 78 – HALAL LOVE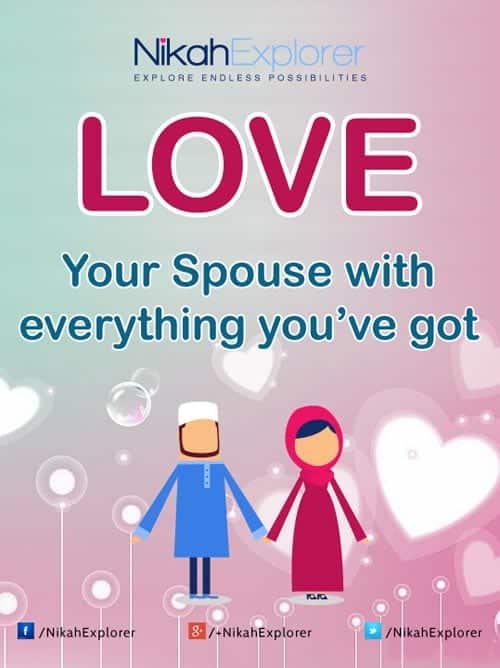 ↓ 79 – LOVE FOR ALLAH'S SAKE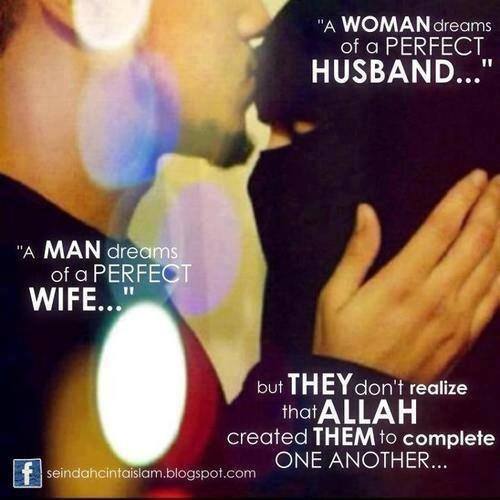 ↓ 80 – RELATIONSHIP LIKE HAND AND EYE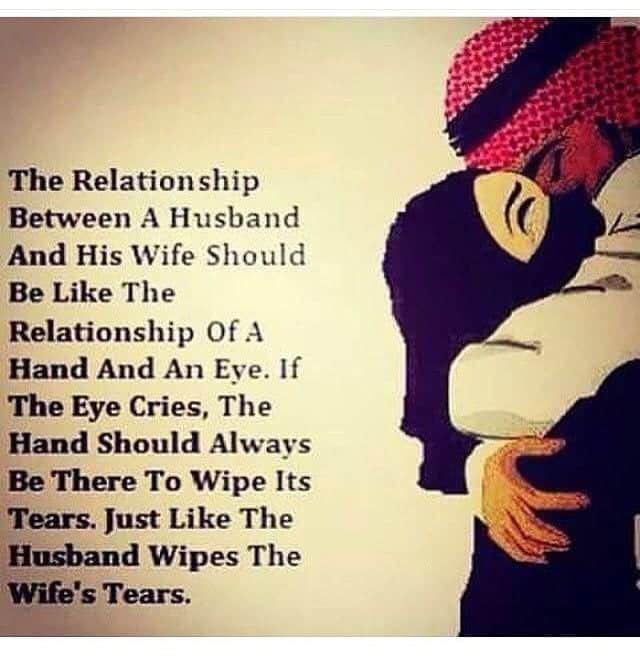 ↓ 81 – MARRIAGE IS NOT A FAIRY TALE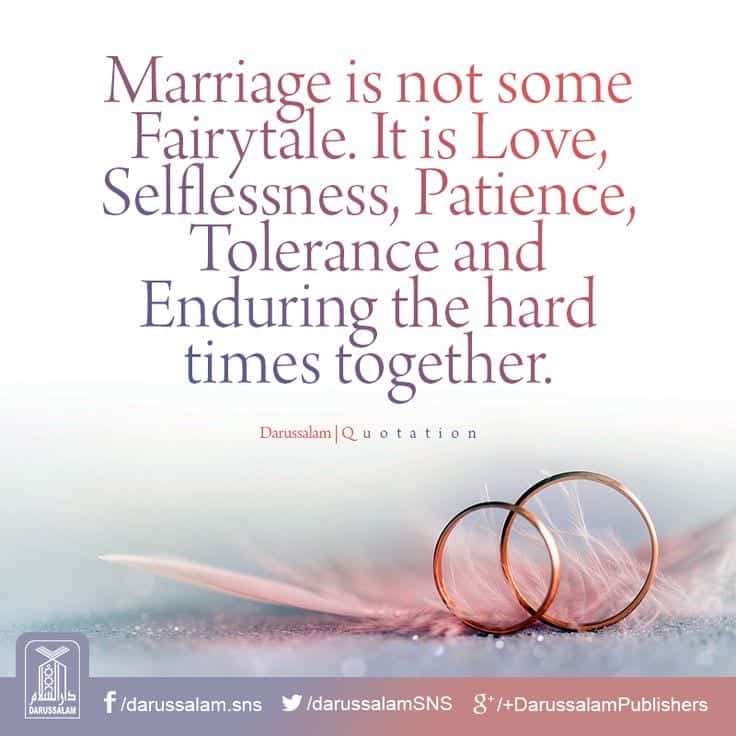 ↓ 82 – ALLAH MOVES BOTH HEARTS FOR EACH OTHER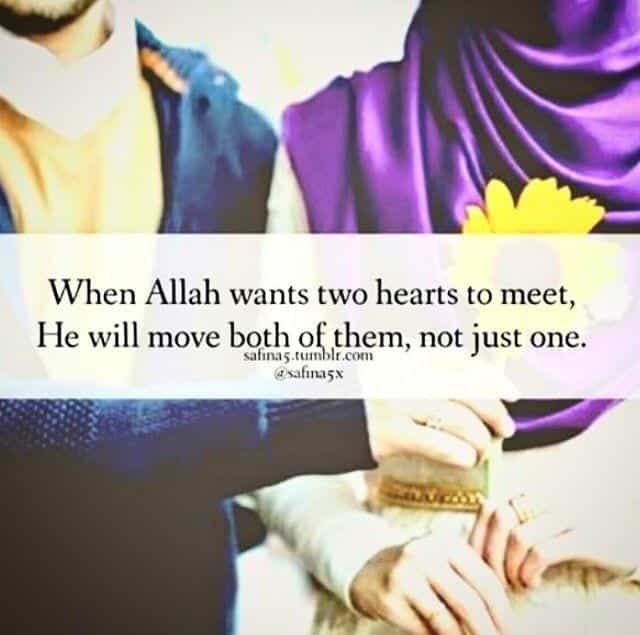 ↓ 83 – MARRIAGE WILL MAKE YOU BETTER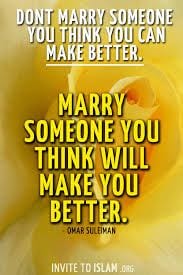 ↓ 84 – WOMAN'S BEST JEWELRY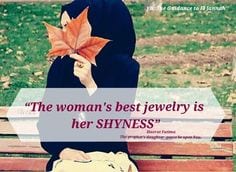 ↓ 85 – BE FOOLISH IN LOVE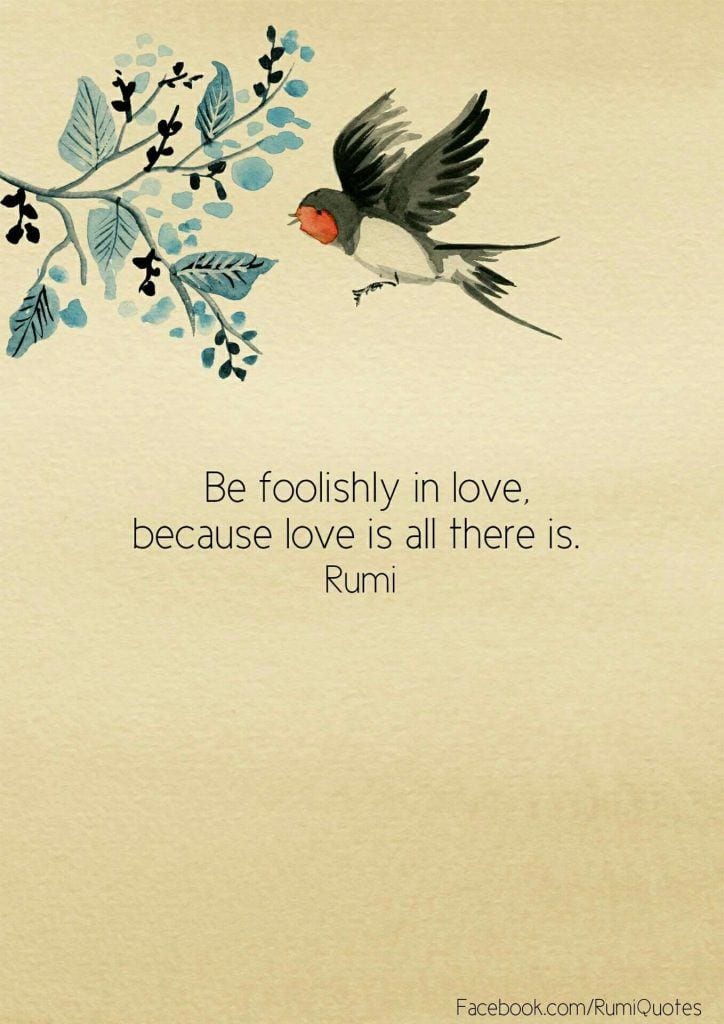 ↓ 86 – ASK RELEVANT ONLY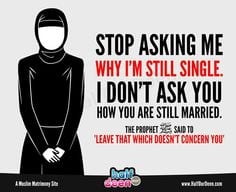 ↓ 87 – PREACH ISLAMIC TEACHINGS TO EACH OTHER WITH LOVE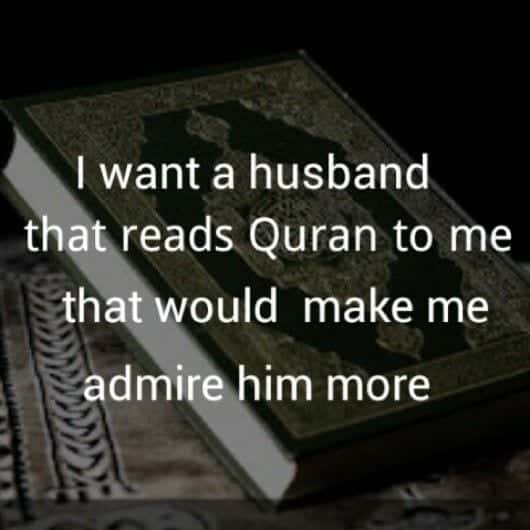 ↓ 88 – BE RESPECTFUL TO YOUR WIFE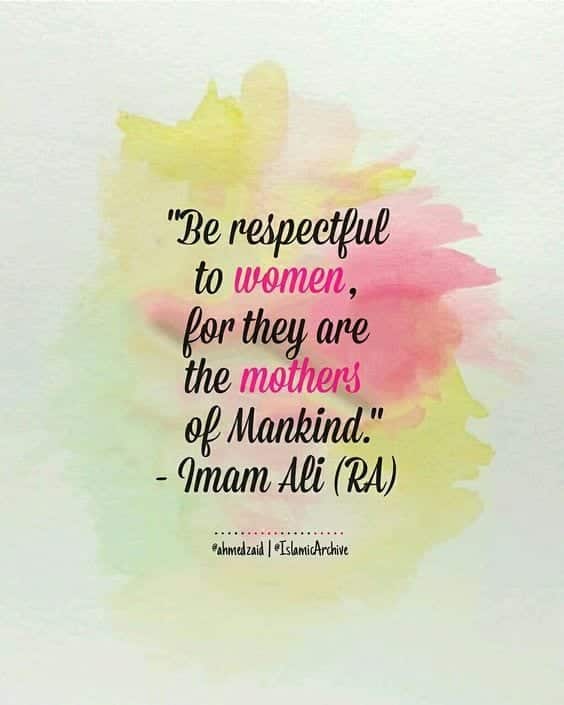 ↓ 89 – ENDURE EACH OTHER'S SHORTCOMINGS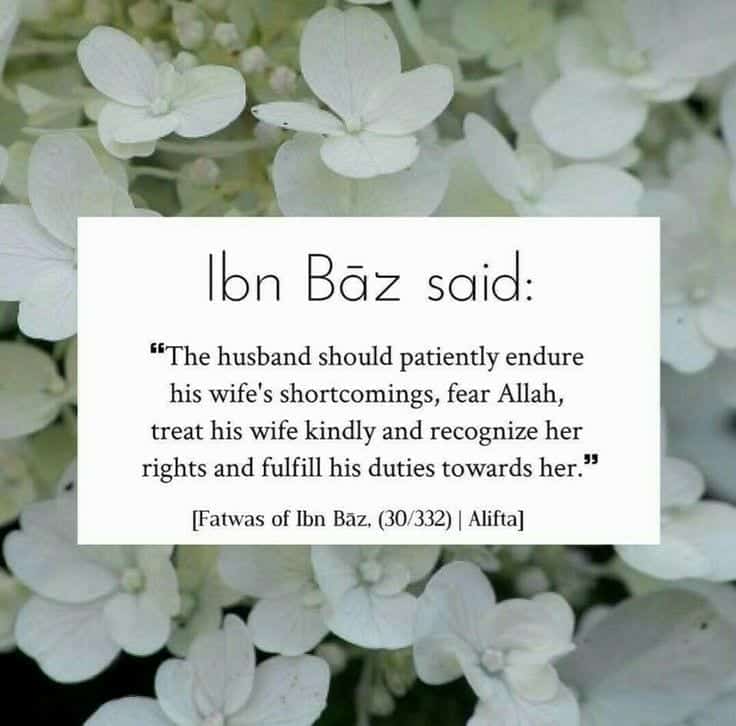 ↓ 90 – MORAL UPLIFTING OF EACH OTHER
↓ 91 – ASKING FOR EACH OTHER IN JANNAH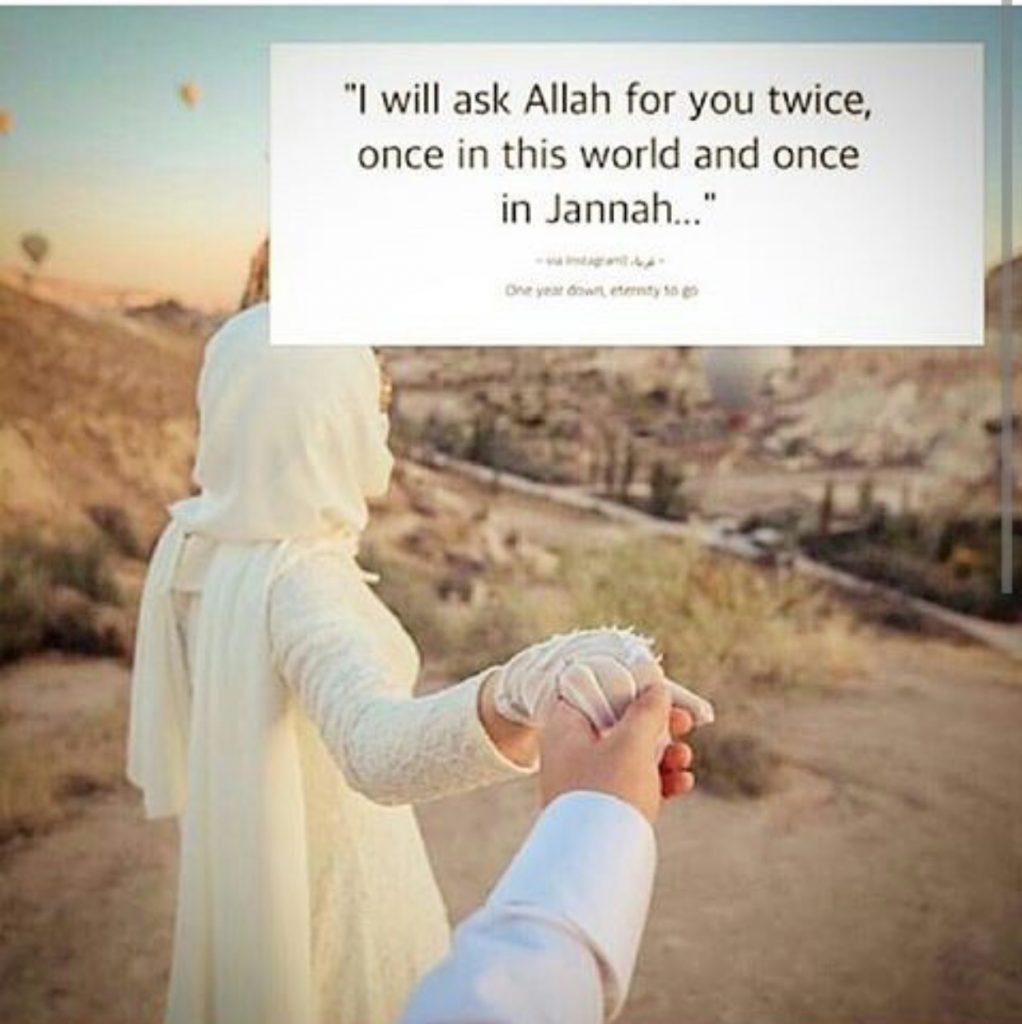 ↓ 92 – LOVE EACH OTHER ENDLESSLY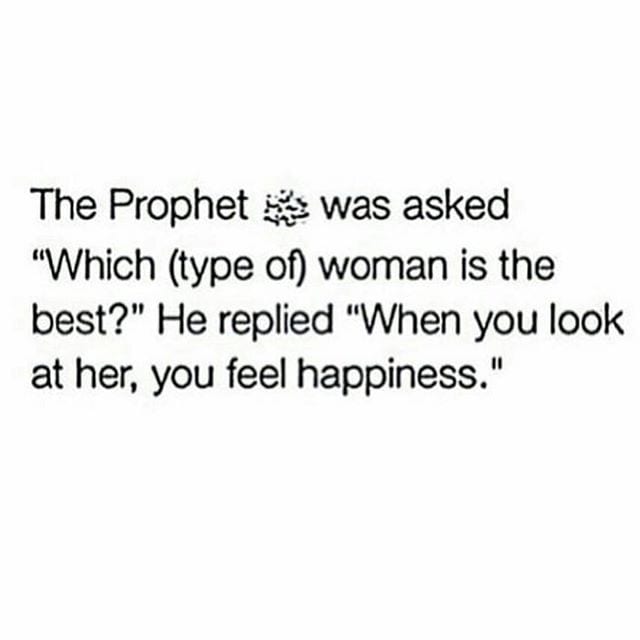 ↓ 93 – MARRIAGE WILL RAISE YOUR IMAAN LEVEL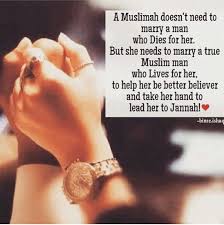 ↓ 94 – WALK WITH YOUR REAL LOVE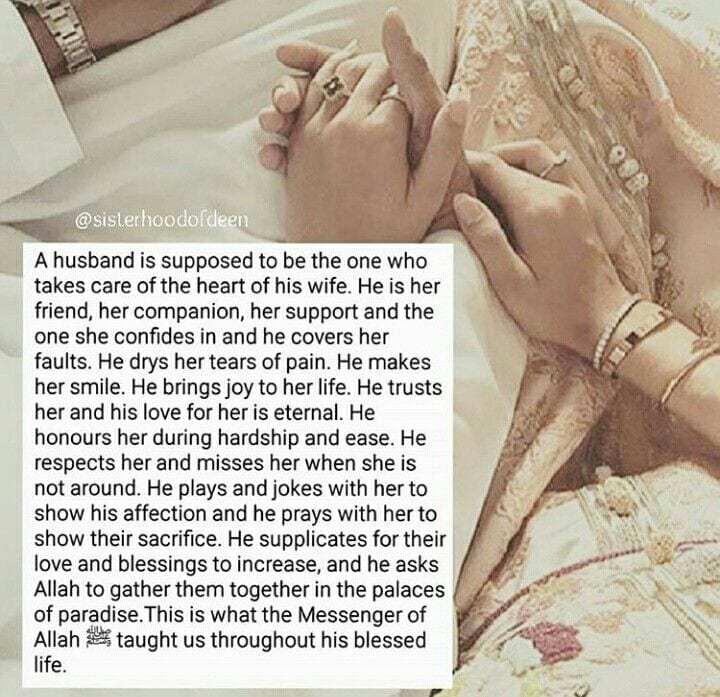 ↓ 95 – PRAY FOR HAVING RIGHTEOUS CHILDREN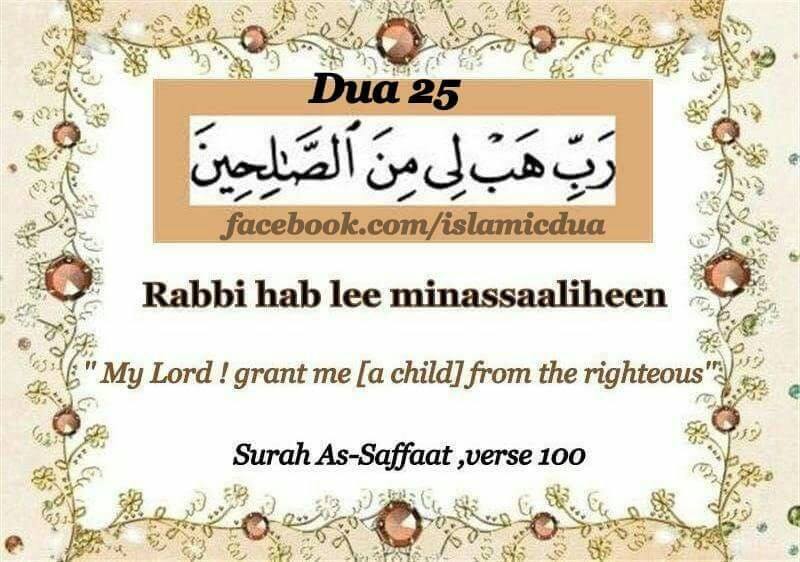 ↓ 96 – LOVE STARTS AFTER ISLAMIC NIKKAH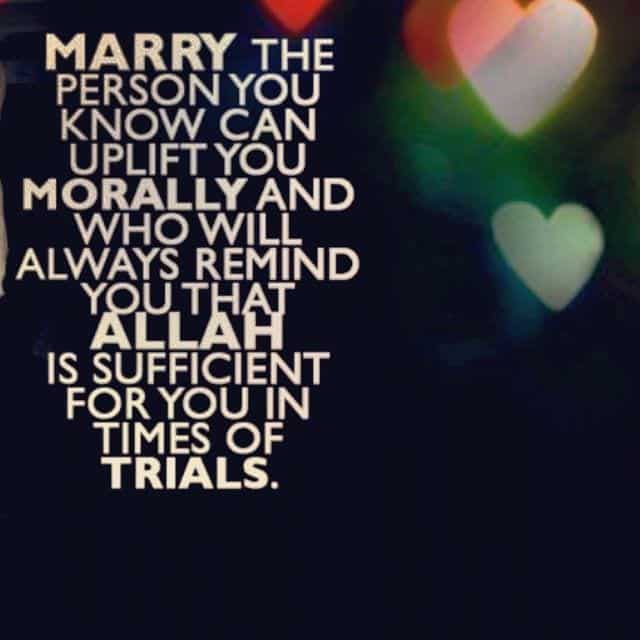 ↓ 97 – LOVE UNCONDITIONALLY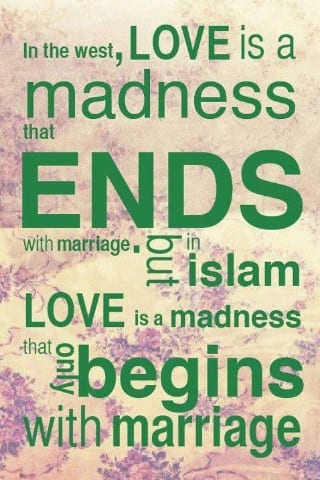 ↓ 98 – GET MARRIED SOON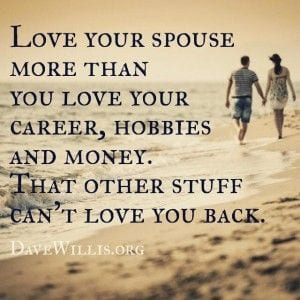 ↓ 99 – RIGHTEOUS SPOUSE IS KEY TO JANNAH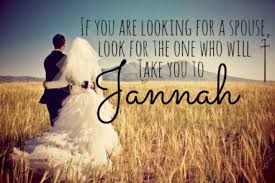 ↓ 100 – UNITY IN GOODNESS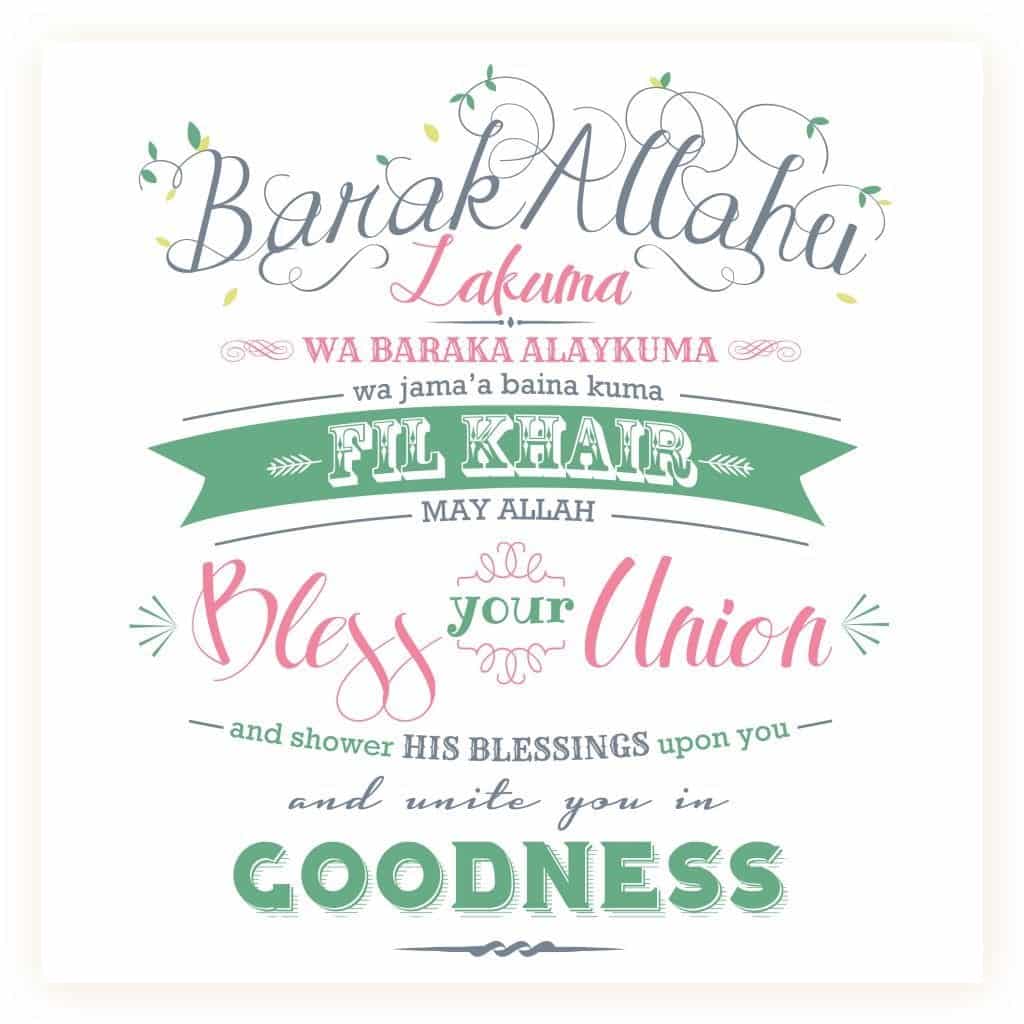 ↓ 101 – A MUSLIMAH LOVE

Islamic marriage quotes for wedding cards
Quran marriage quotes
Islamic marriage wishes
Islamic quotes about love and marriage
Islamic love quotes for him
Islamic love quotes for husband
Islamic love quotes from quran
Islamic quotes about love before marriage