Islamic Quotes About Lying. Lying is never justified if it is meant for personal satisfaction, to make yourself appear superior, or to simply deceive or mislead, unless it is done in any life-threatening situation or to not hurt someone's feelings. Only then can it be said, lying is acceptable.
So Islam here has certain views about the dos and don'ts of lying. With 50 Islamic quotes on Lying with views of Prophet Muhammad, hadith and the Quran itself.
What Islam Says About Lying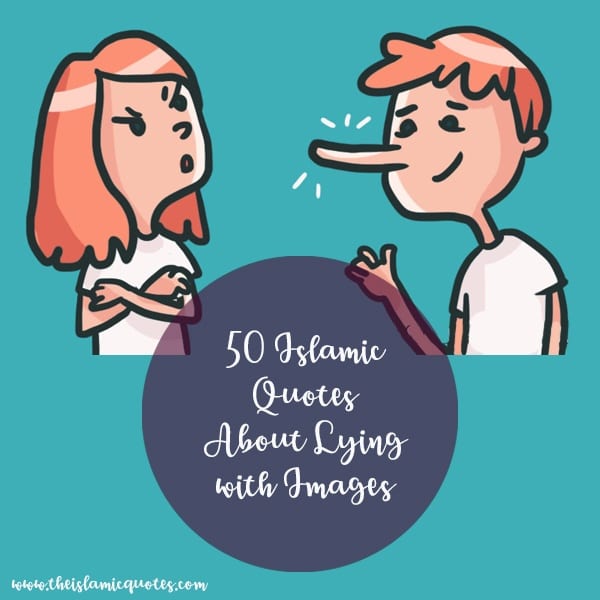 Infographic – Islamic Quotes About Lying/Liars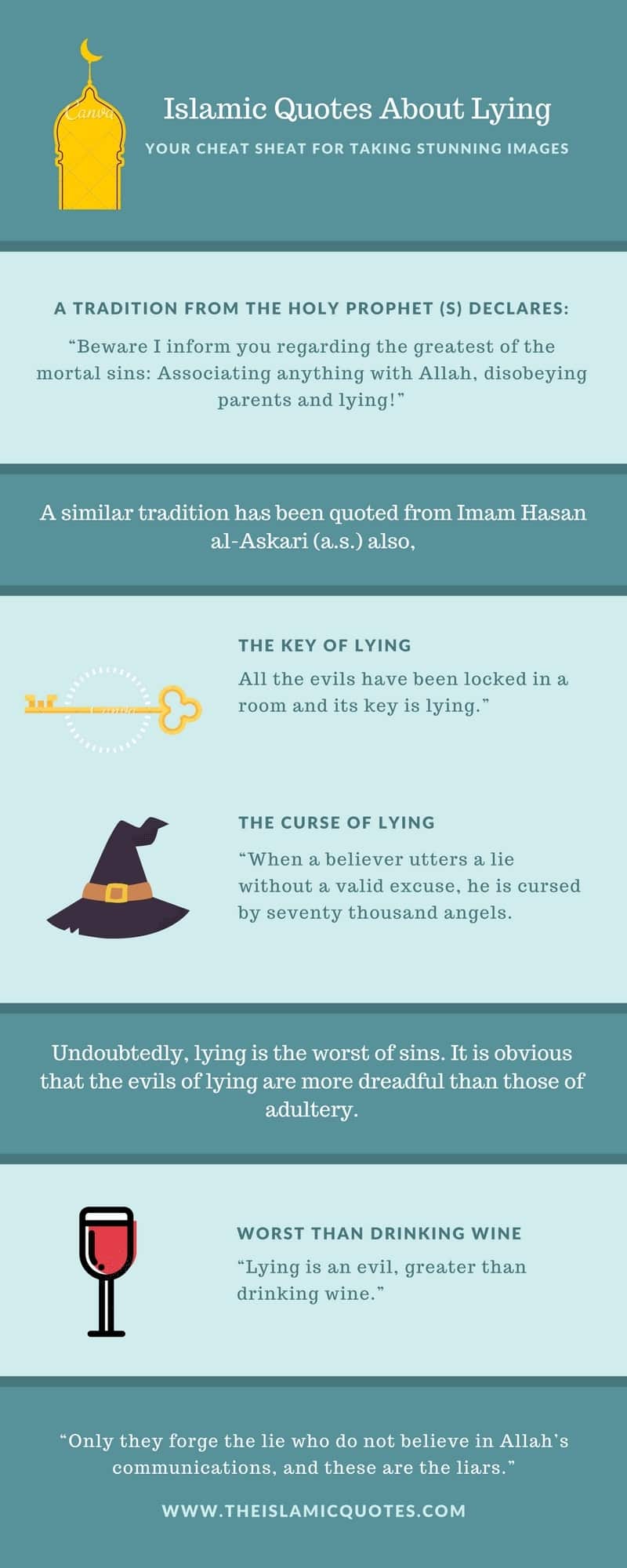 ↓50 – The Greatest Of Mortal Sins
Here, in the hadith, it tells us about the greatest mortal sins that a man can commit. And lying is one of them. In fact, lying is the most significant of mortal sins that a man should avoid. Also have a look at these 50 Islamic Quotes on Parents with Images.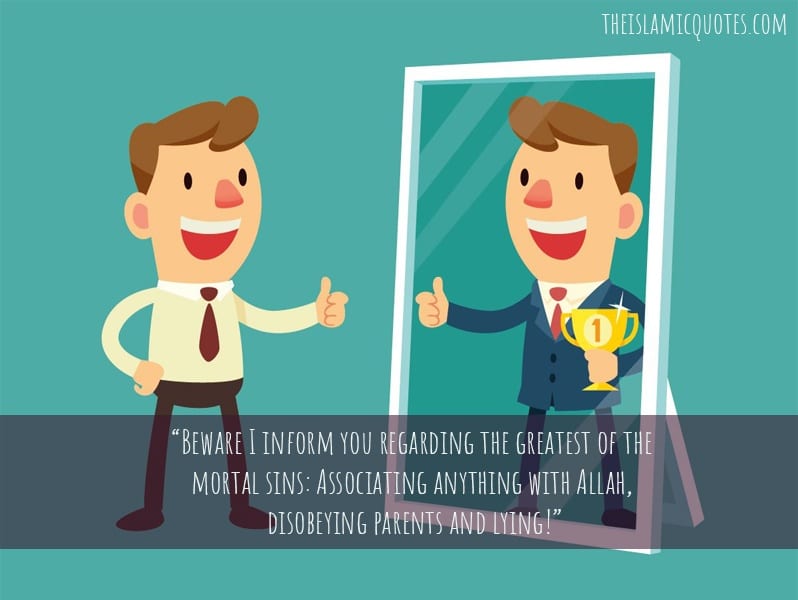 ↓49 – About The Curse Of Allah On Liars
This hadith puts light on how the curse of Allah will be on all those people who deserve it the most. And liars will be among those people.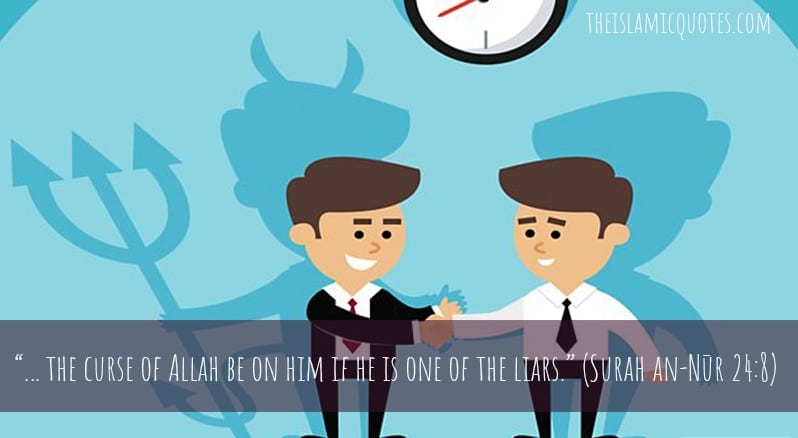 ↓48 – Pray For The Liars
The curse of Allah on the people who lie will be drastic. And we should pray for them and that they may come on the right path and save themselves from the punishment.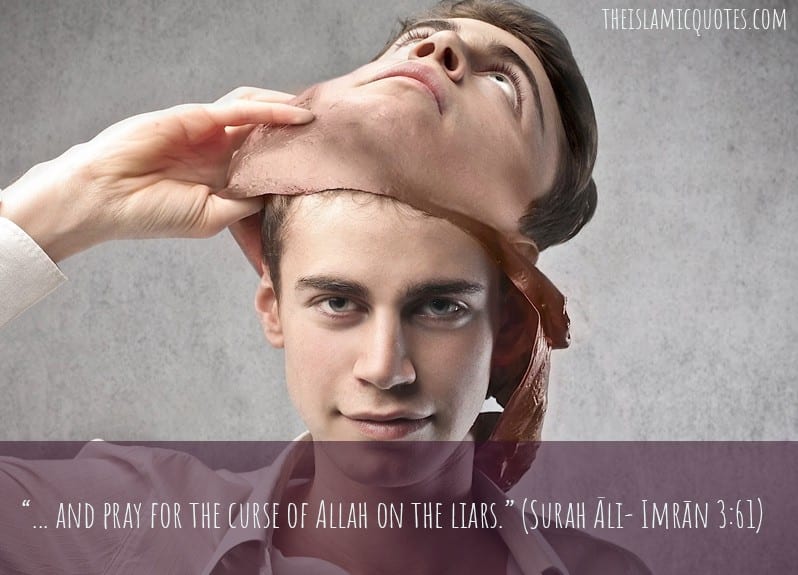 ↓47 – Those Who Do Not Believe In Allah's Communications
All the people who do not believe in Allah's communications and his instructions are liars because they do not believe in them.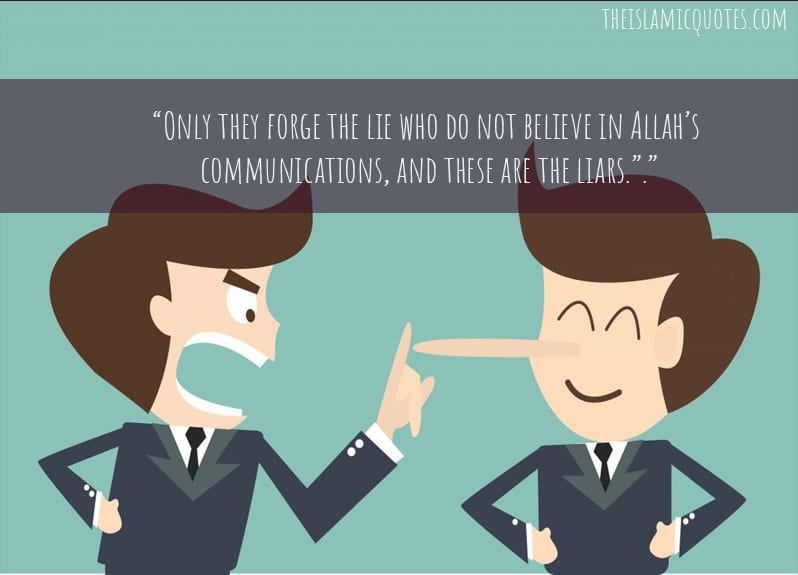 ↓46 – About What Happens To Liars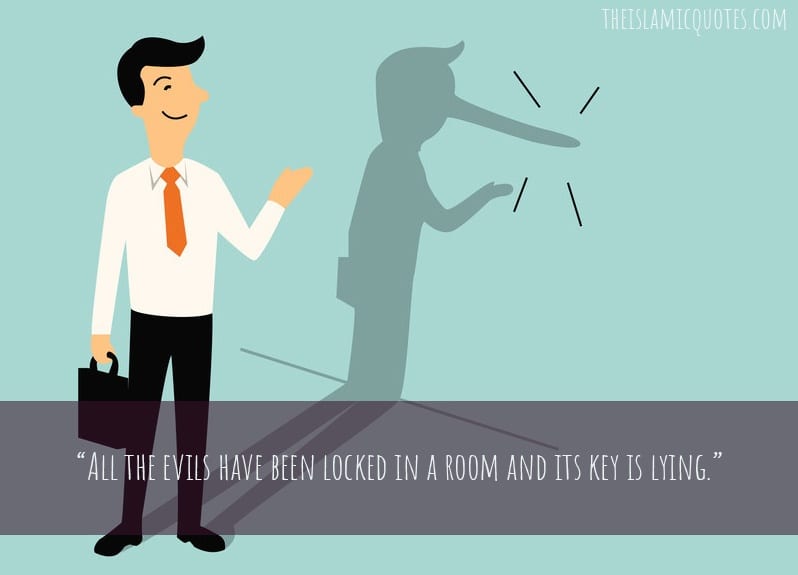 ↓45 – About Never Being At Peace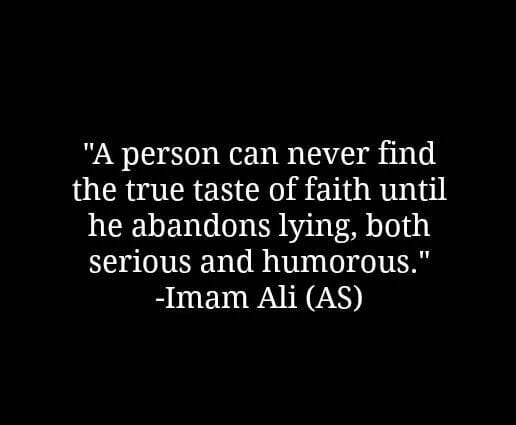 ↓44 – About Lying To Yourself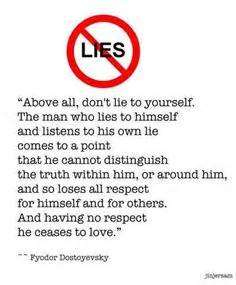 ↓43 – A Lie Has Many Variations
A lie might have a lot of variations but the truth does not have any.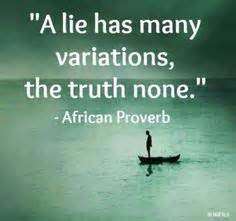 ↓42 – Taking Good Care Of What You Say
This Hadith is about taking great care of your tongue because only that will lead you to paradise or hell. Depending on whether you follow a path of truth or lie.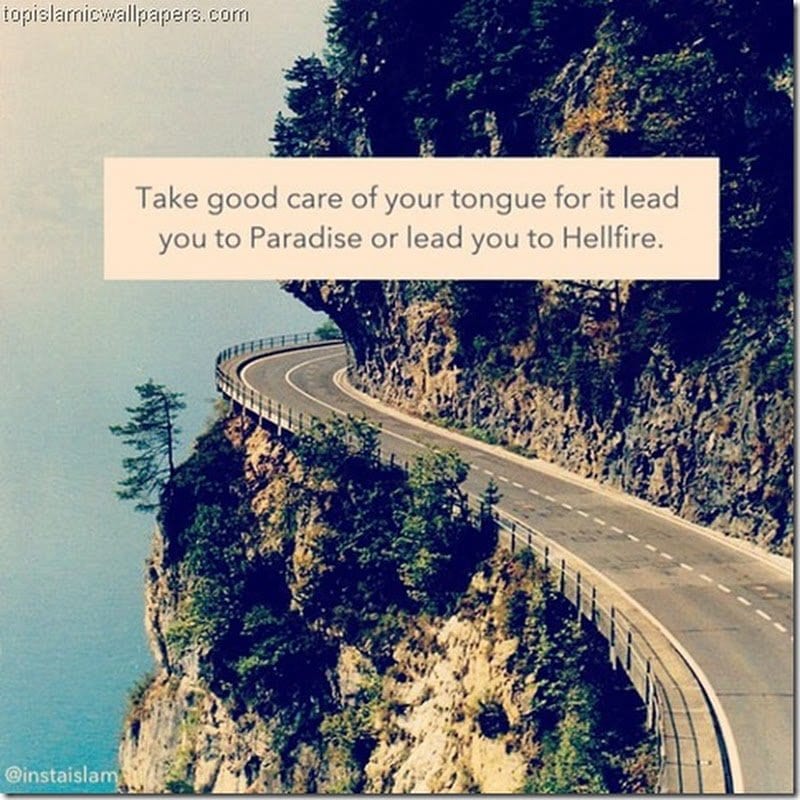 ↓41 – The Idea Of Fasting Tongue
While you are fasting, Allah does not need your starving, he needs you to be pious and avoiding lying. If you cannot do that then there is no use of you fasting.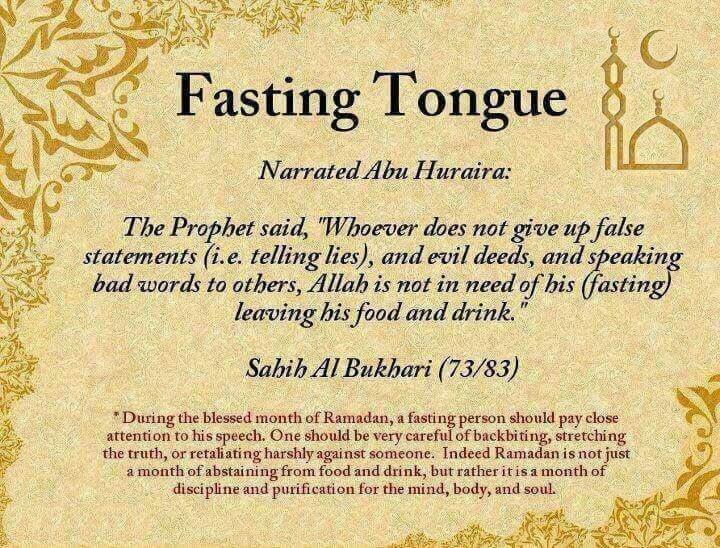 ↓40 – Be Better To Be Hurt By A Truth Than Comforted With A Lie
It's always better to be hurt by a truth than live with a lie. Here are 50 Best Islamic Quotes about Marriage.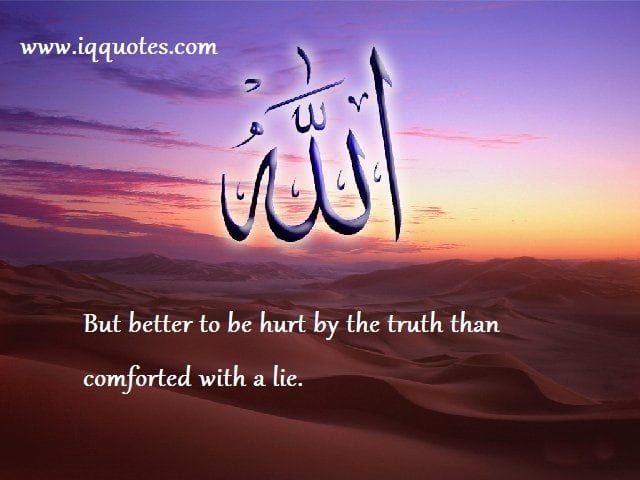 ↓39 – Controlling Your Conscience
It's all about controlling your conscience and you have to keep it busy with truth. Or else it will indulge in lies.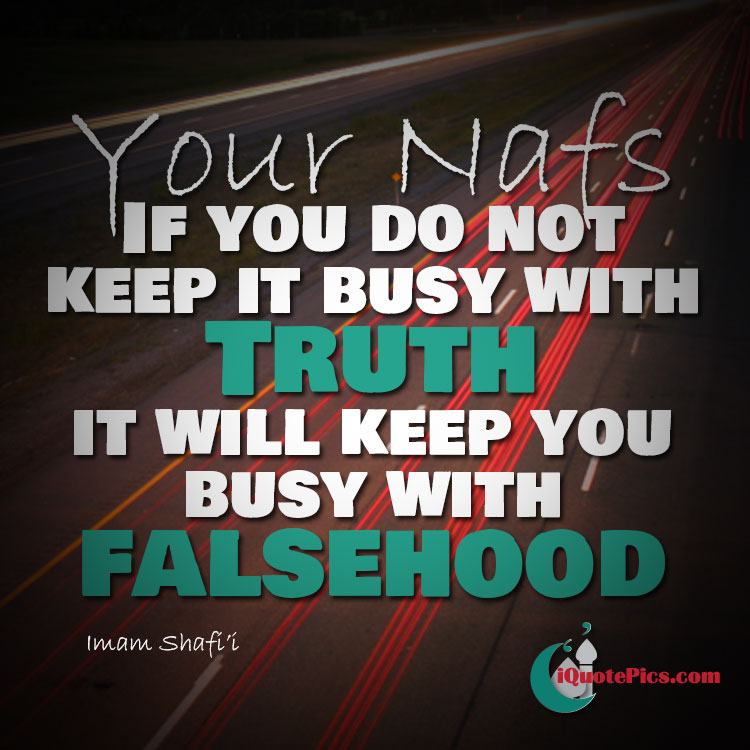 via
↓38 – What Prophet Muhammad Said About Liars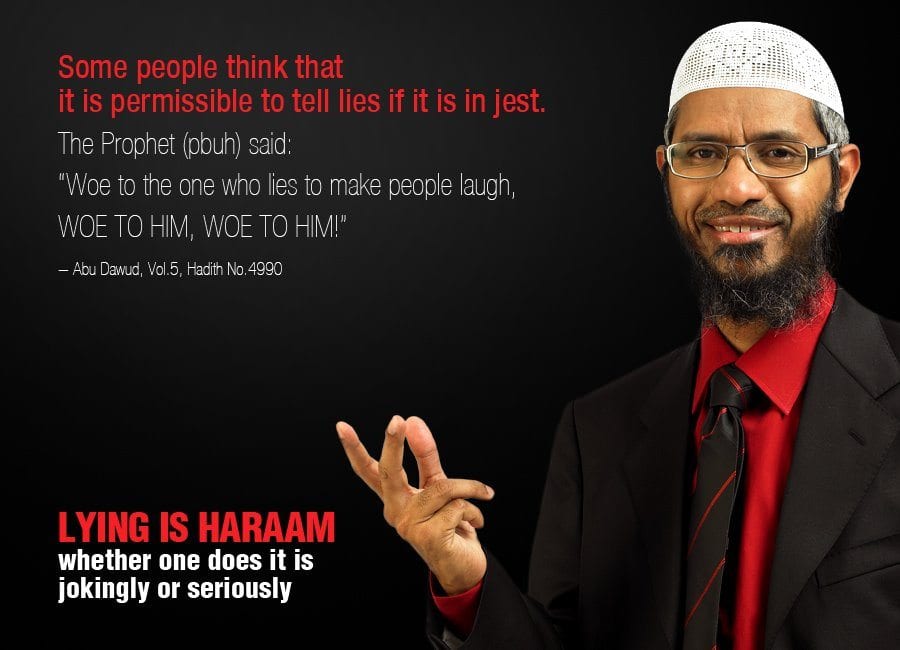 ↓37 – Some Important Indicators Of Liars/Lying
These are the important indicators of lying that you have to keep in mind in order to easily detect them.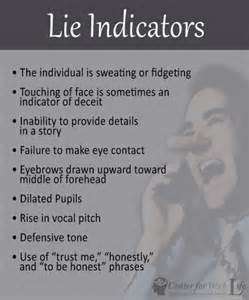 ↓36 – Prophet Muhammad Says, "A Muslim Cannot Be A Liar"
Prophet Muhammad has always stated that a Muslim cannot be a liar.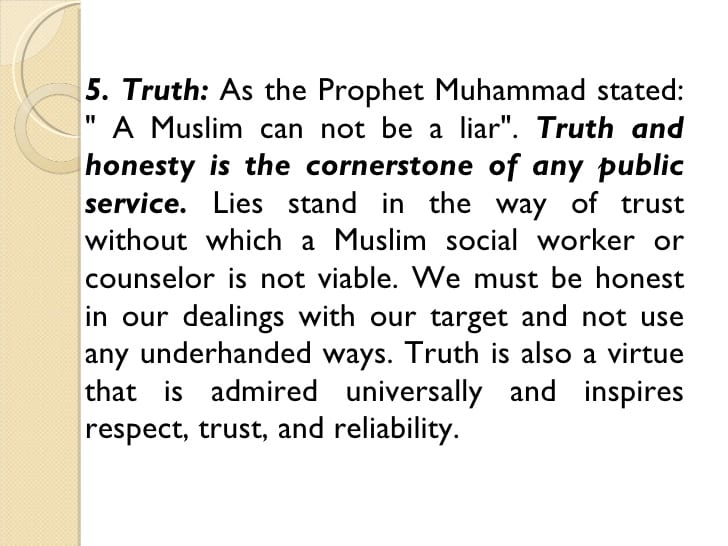 ↓35 – Hazrat Ali Tells Us What Lying Is Like
Hazrat Ali here, has stated what lying is like and what it means for the liar. And the truth takes a whole lot of effort than lying does. Do have a look at these 50 Best Islamic Quotes on Life with Images.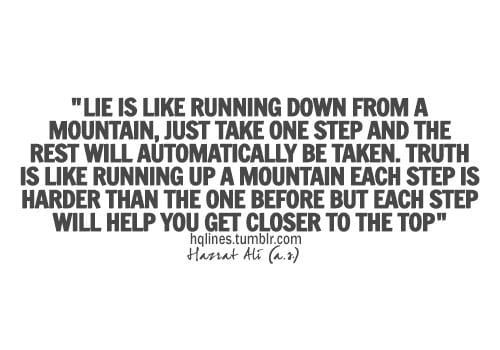 ↓34 – What Telling Lies Can Lead To
This Islamic quotes tell us about what lying can lead to. And the answer is always the fact that lying leads to nothing good and eventually leads to hell.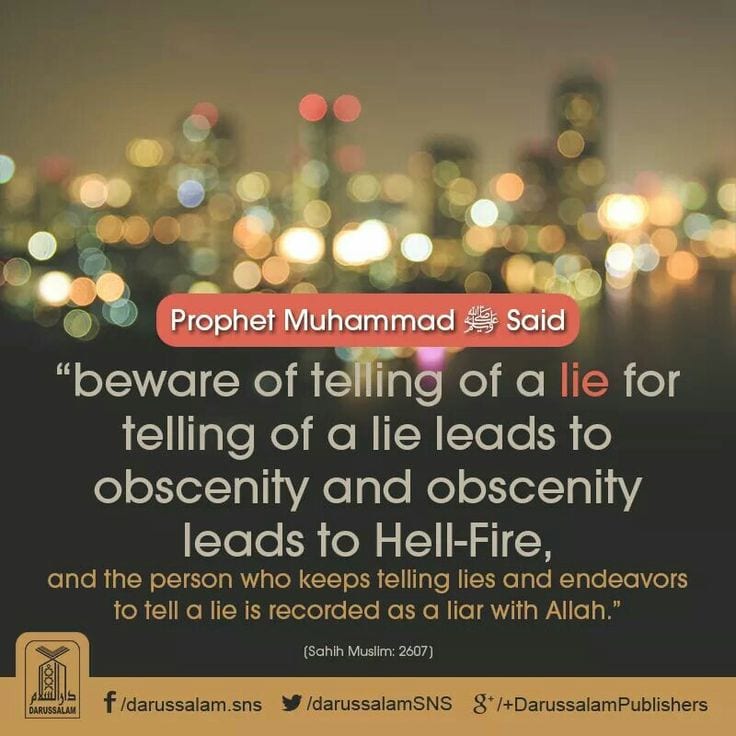 ↓33 – The Most Repulsive Quality In A Muslim
Imam Ali said that the most repulsive quality that a person can have is dishonesty and lying. And it is the quality most despised by the Holy Prophet and Allah.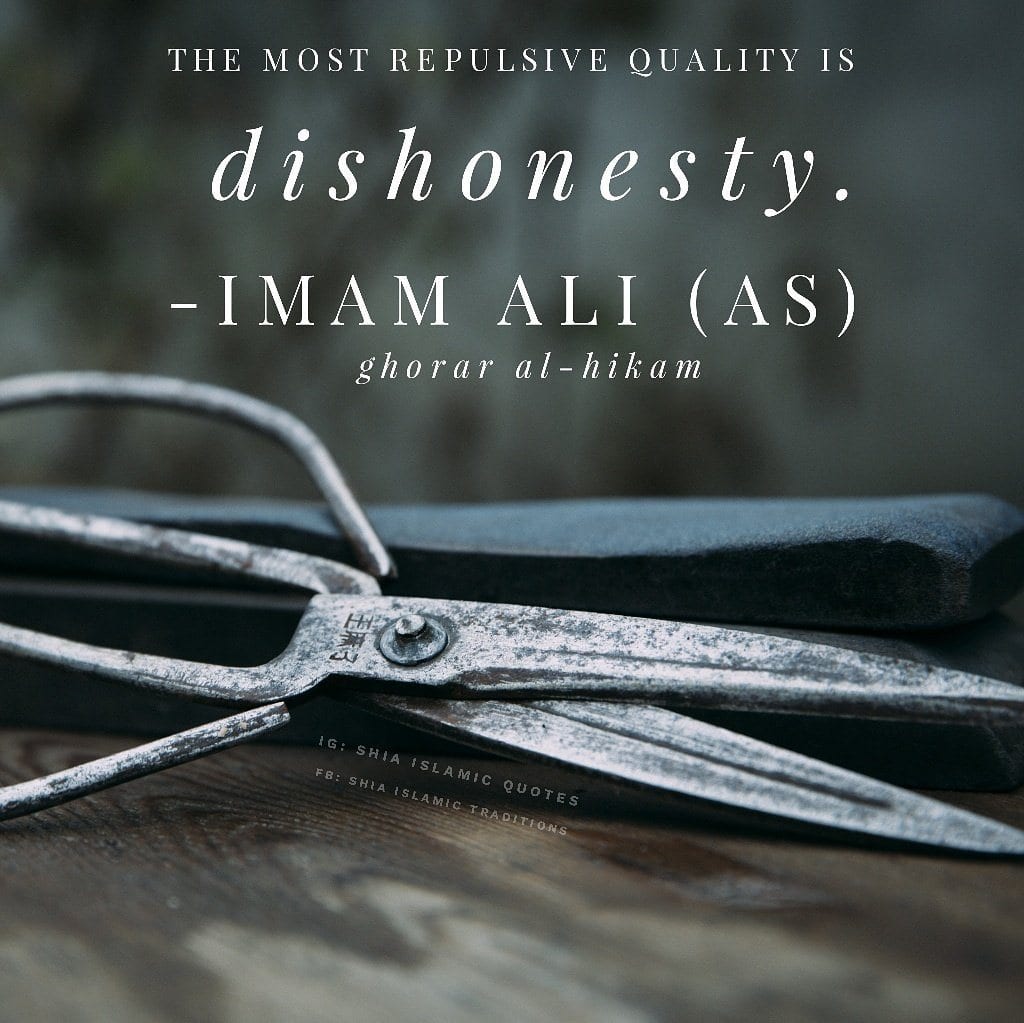 ↓32 – Do Not Backbite And Do Not Look For Their Faults
This hadith tells us about how we should not backbite and look for other people's faults because then Allah will then look at your faults.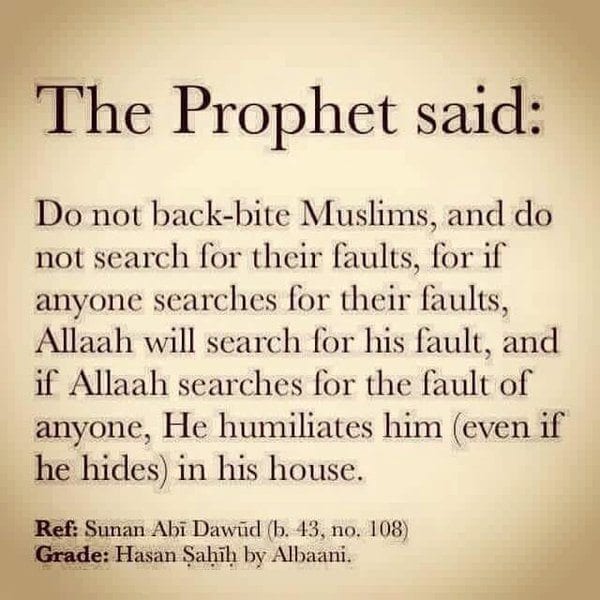 ↓31 – About Being Honest All The Time
They say, "Honesty is the best policy", for a reason.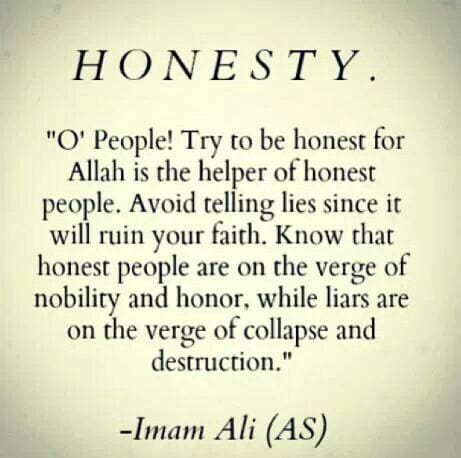 via
↓30 – What Lying Can Ruin
Lying is the quickest way to ruin a good relationship. Because lying will eventually lead to unfaithfulness and betrayal in a relationship. It all starts with lying. Here are 50 Best Islamic Quotes on Women Rights.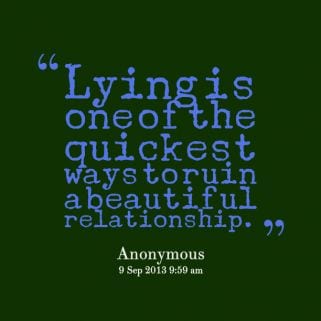 ↓29 – Signs Of A Hypocrite And A Liar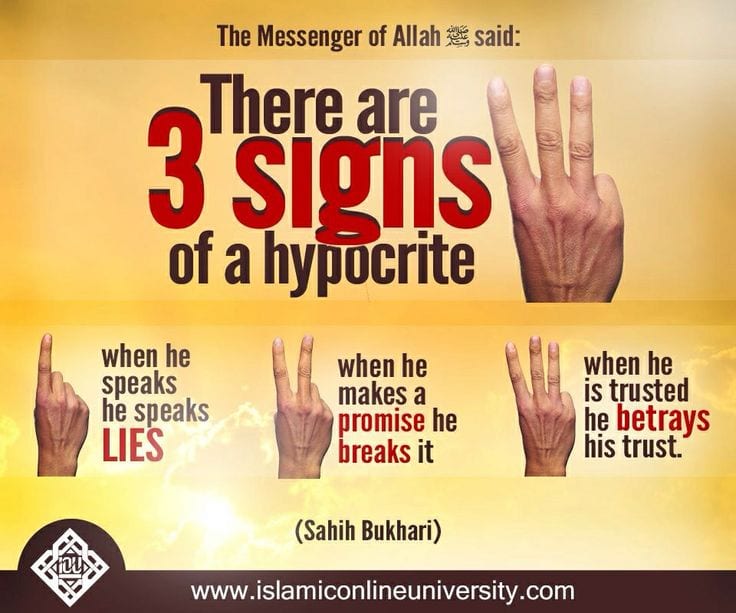 via
↓28 – Quranic Verses About Lying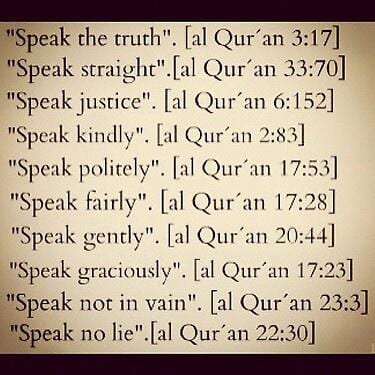 ↓27 – The Behavior Most Hated By The Messenger Of Allah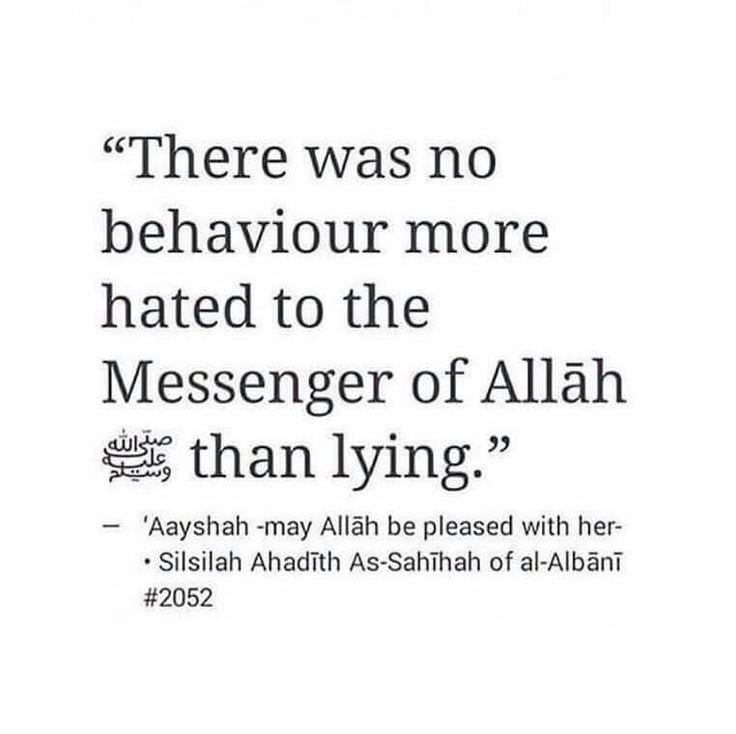 ↓26 – A Believer Can Never Really Be A Liar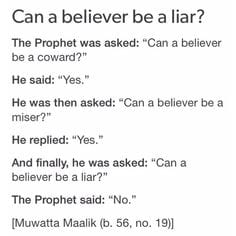 ↓25 – About How Integrity Is Everything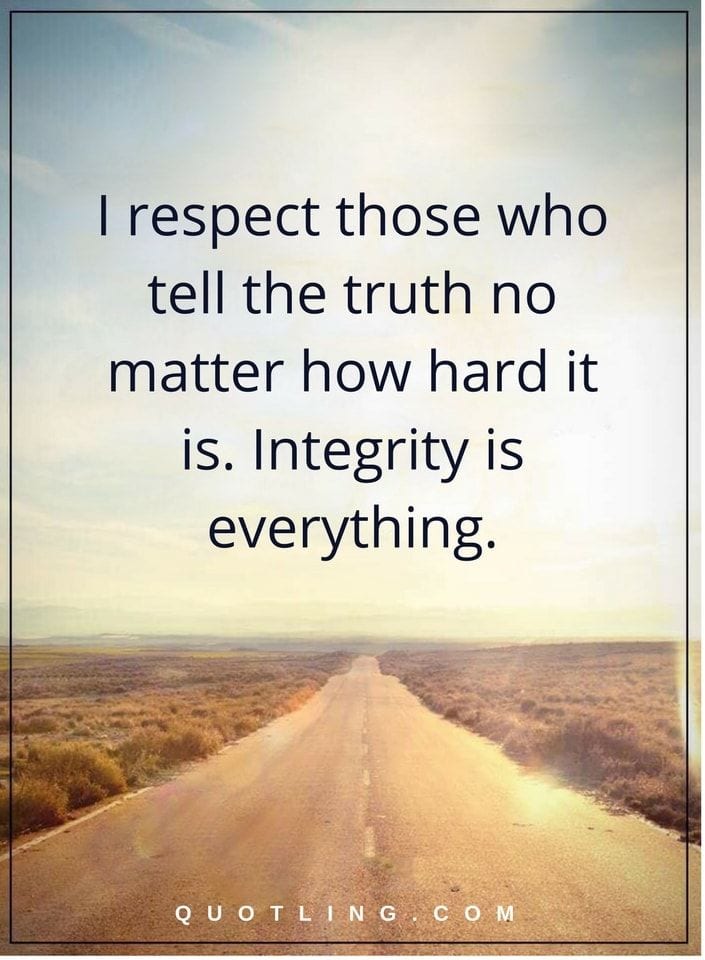 ↓24 – Being Honest And Sincere Is Much Easier Than Lying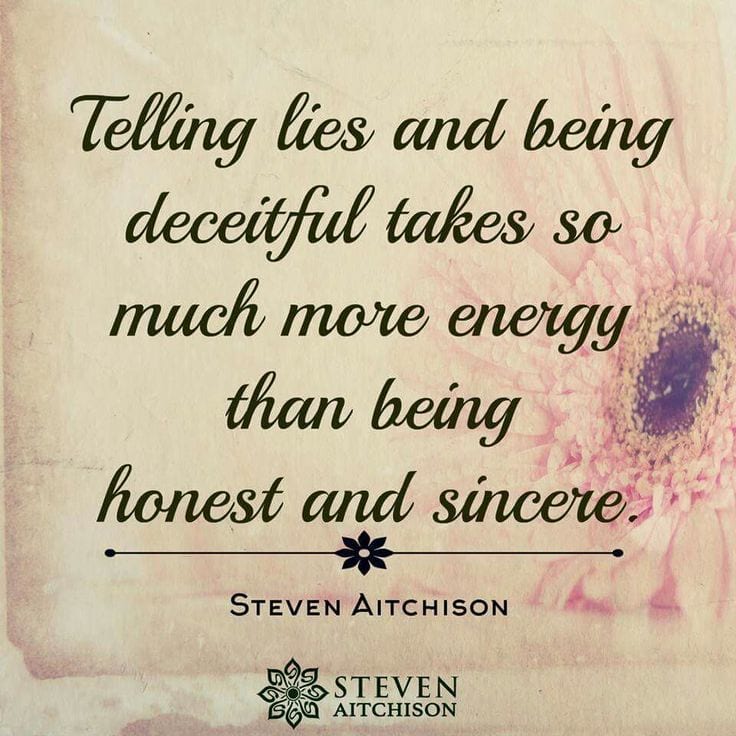 via
↓23 – Listening Truth Is Nothing But Freedom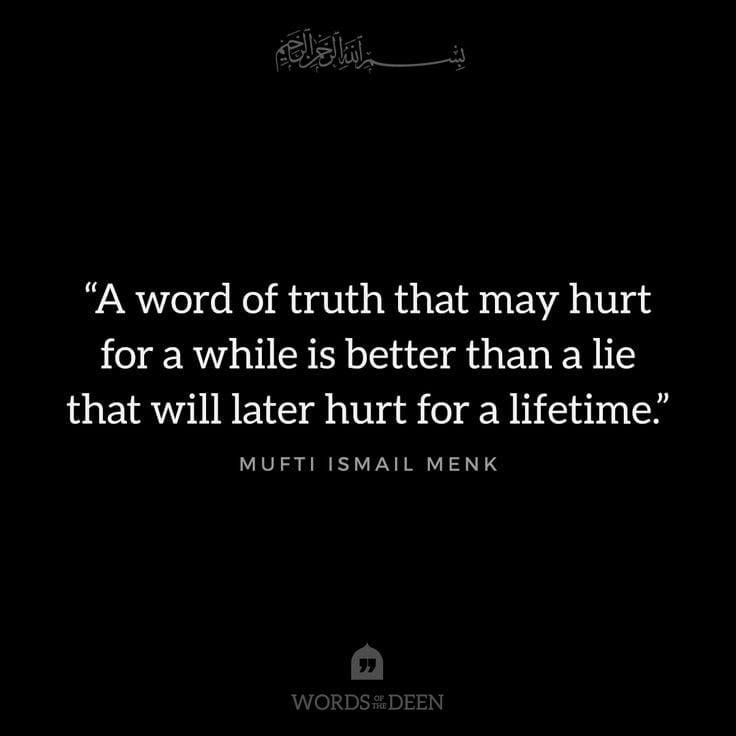 ↓22 – The True Taste Of Faith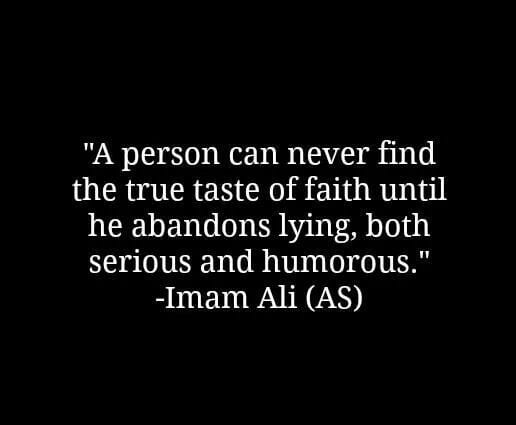 ↓21 – The Power Of A Single Lie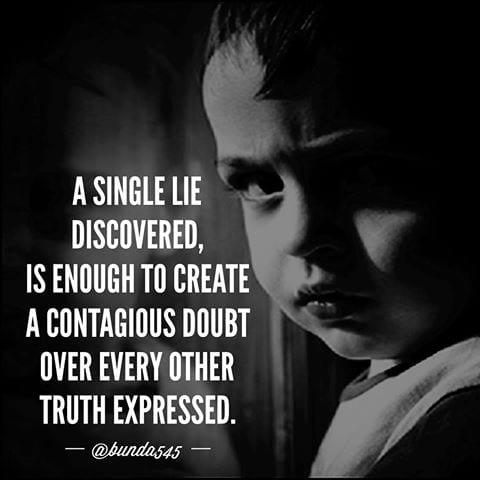 via
↓20 – How Prophet Muhammad Felt About Lying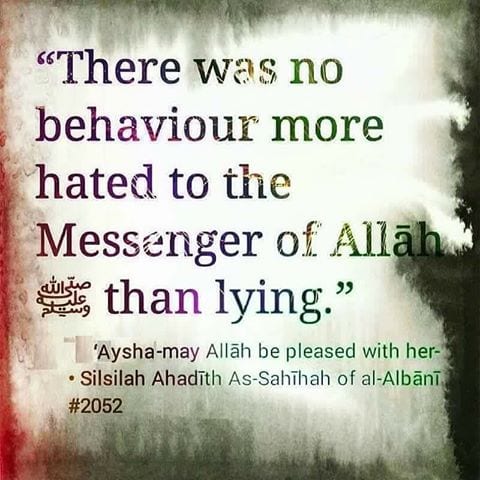 ↓19 – Warning Against Lying Speech And False Claims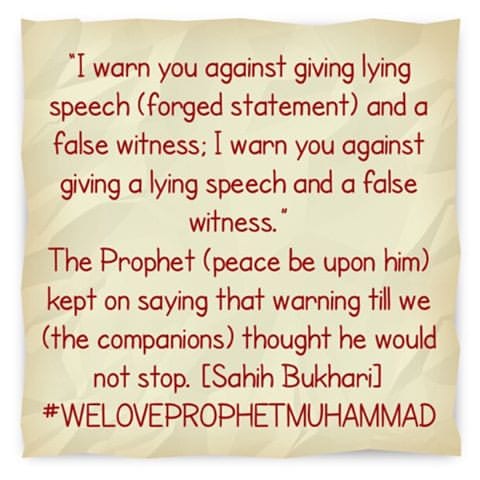 ↓18 – The Place Reserved For Liars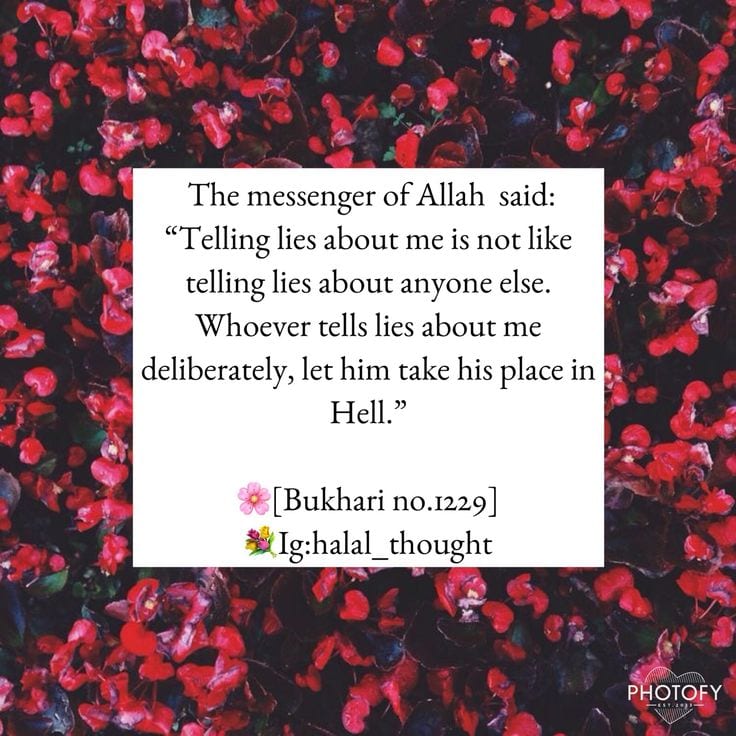 ↓17 –  The One Who Is Unjust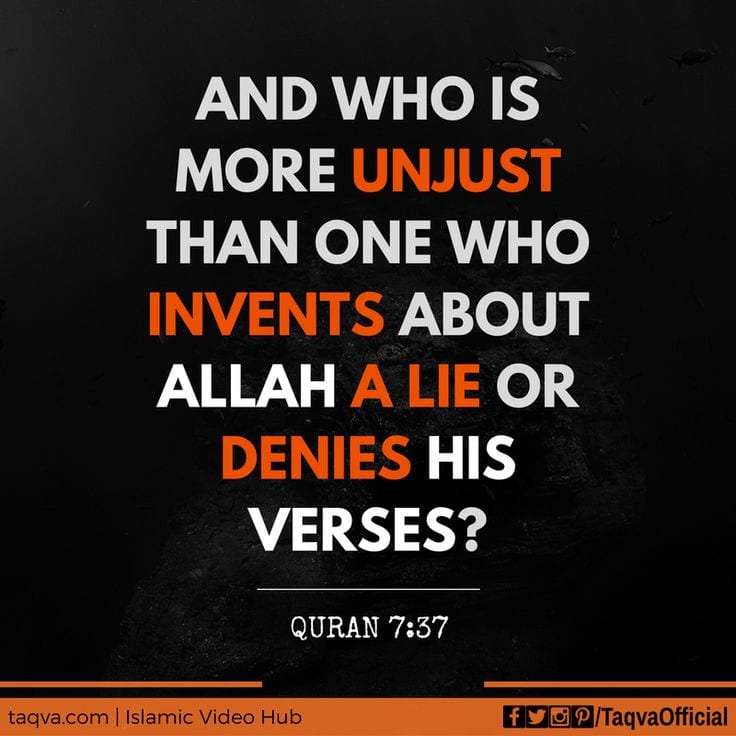 ↓16 – The Teachings Of The Holy Prophet
↓15 – About Stop Doing Certain Sins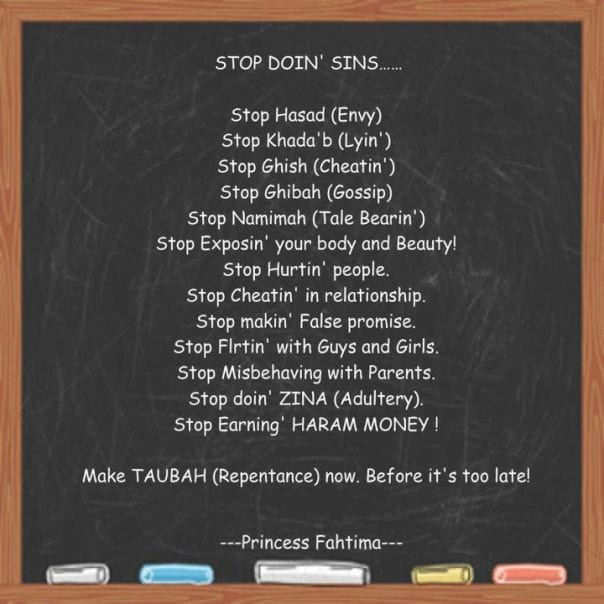 ↓14 – It's Always About The Outcome
You should focus on the outcome of a truth and a lie. The truth's outcome is that you will be set free, while the lie's outcome is that you will be imprisoned in something that's not even real.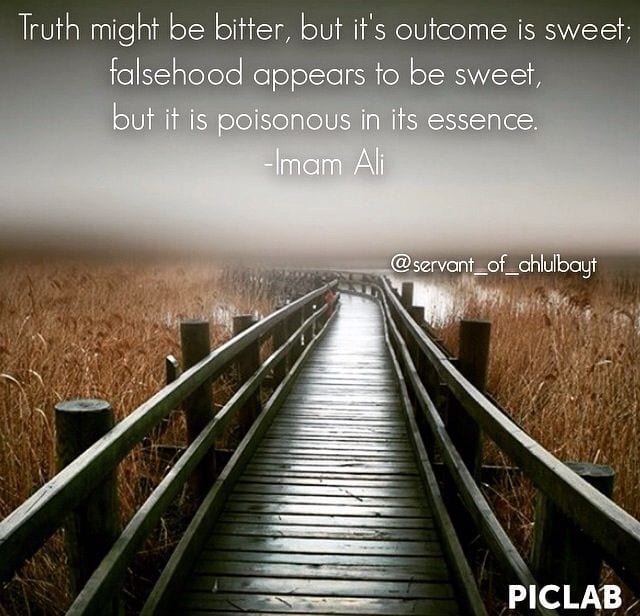 via
↓13 –  Rewards For Those Who Do Good Deeds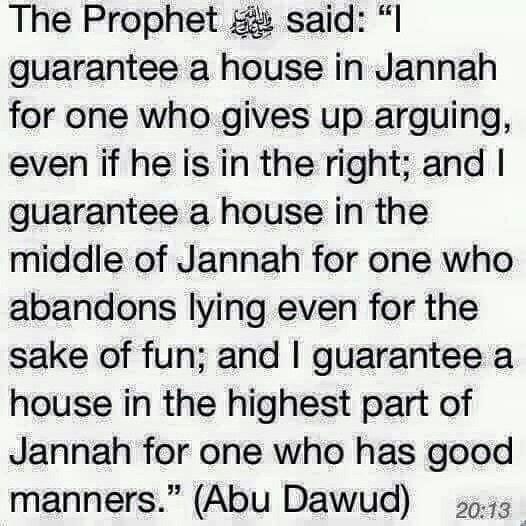 ↓12 – About Who Is The Knowing Judge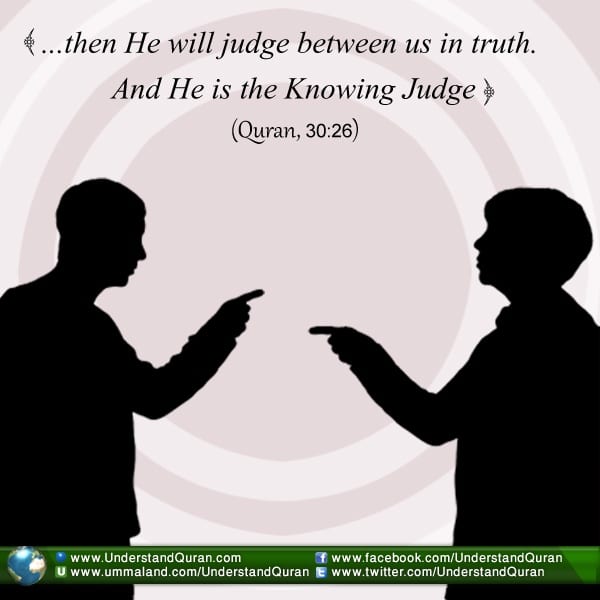 ↓11 – The Biggest Punishment For The Liar
The biggest punishment for a liar is that even his truth does not have much value.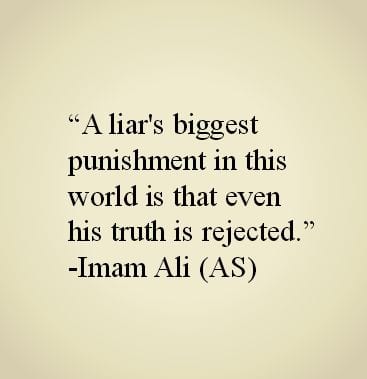 ↓10 – About Who Is The Ultimate Liar
Those who do not believe in Allah and all of his creations are those invent lies. And they are nothing but liars.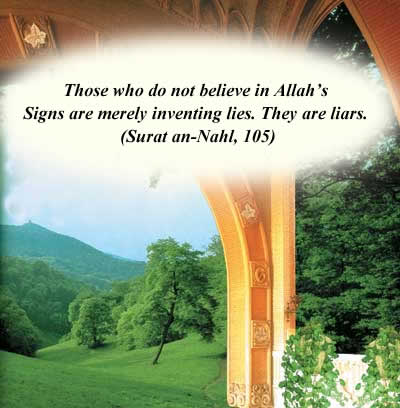 ↓9 – What Happens When You Lie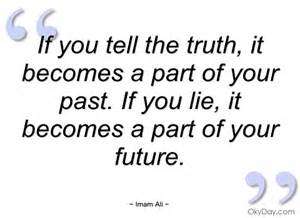 ↓8 – The True Signs Of A Hypocrite And A Liar
Here, the quotes states the signs of a hypocrite. Lying is one of the most basic quality of a hypocrite.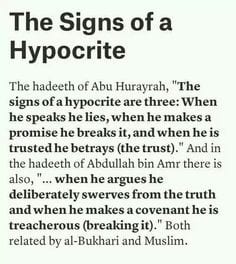 via
↓7 – What Happens When A Person Lies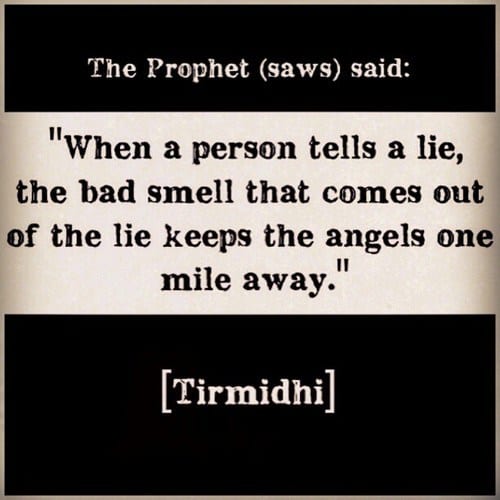 via
↓6 – Honesty Should Not Be Offensive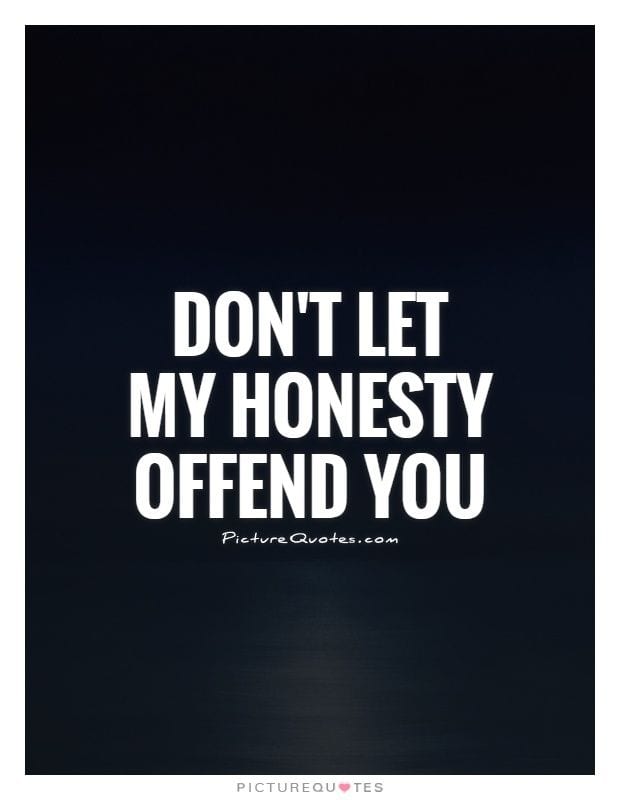 ↓5 – Time Can Uncover Anything Including Lies
About how time will uncover anything and the lies, betrayal and dishonesty of a person will eventually be revealed.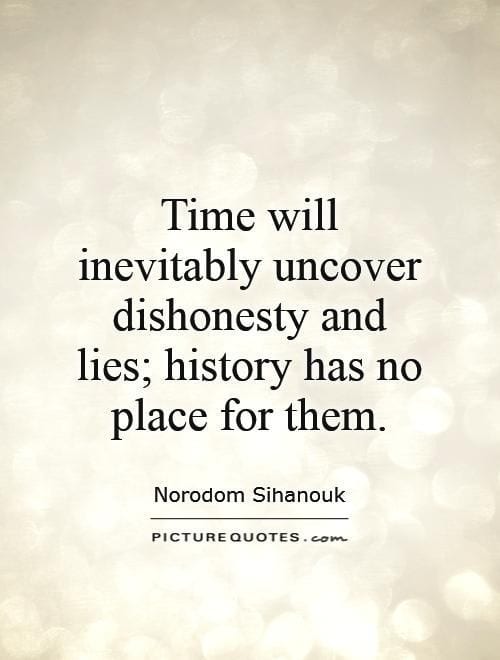 ↓4 – About The Power Of Being Truthful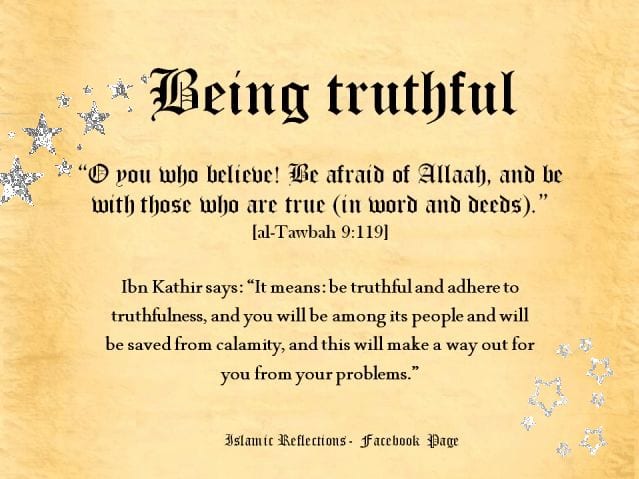 ↓3 – The Worst People On The Day Of Judgement
Holy Prophet says that the worst people on the day of judgement will be two faced people.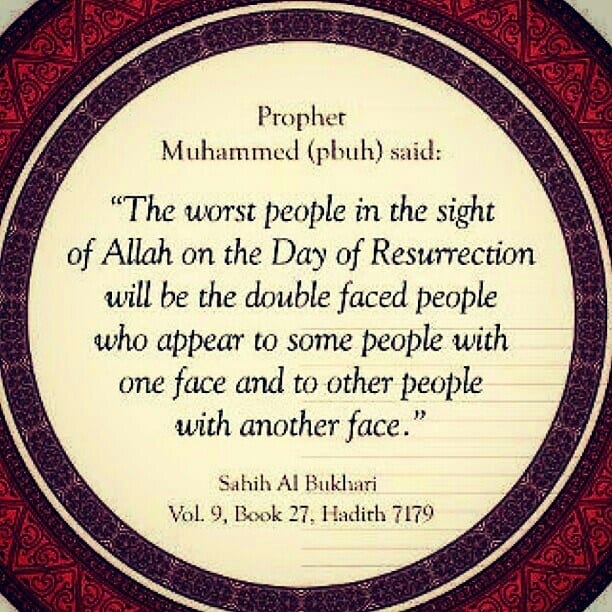 ↓2 – The Reasons For Entering Hell
Here are the following main reasons for entering hell and lying, backbiting, and giving false claims is one of those reasons.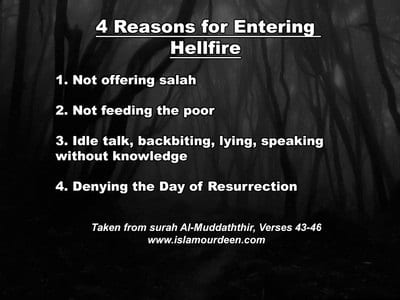 ↓1 – Do Not Tell Lies Or Spead Rumors