Facts about Riaz ul Jannah: A majestic and historic destination, the city before was known as Yathrib. The second holiest city next to Makkah is non-other than Madinah. An essential destination for thousands of pilgrims traveling to Saudi Arabia for Hajj or Umrah. Making a trip to Madinah is a lifelong dream for many Muslims.
The city of Madinah is centered around the Prophet's mosque, Masjid e Nabwi. This mosque was constructed by the Prophet Muhammad ﷺ himself and is one of the largest mosques in the world. The center of the mosque is known as Riyazul Jannah.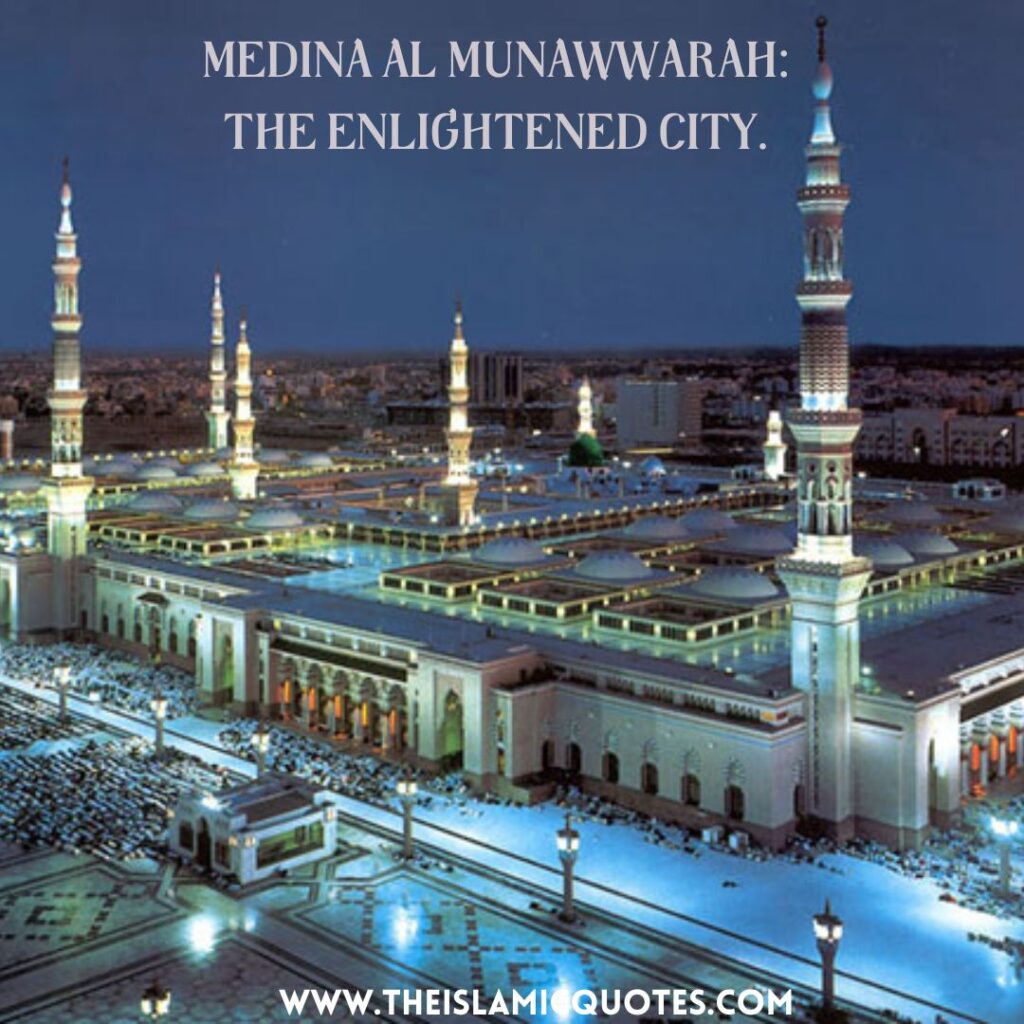 Facts About Riyazul Jannah
1. Special Part Of The Mosque
Riyazul Jannah is considered the most promising part of the mosque. The area between the pulpit (minbar) and the sacred chamber of Prophet Muhammad ﷺ is called Riyazul Jannah. Although commonly called Riyaz ul-Jannah (رِيَاضِ الْجَنَّةِ), the correct term would be Rawdah (روضة).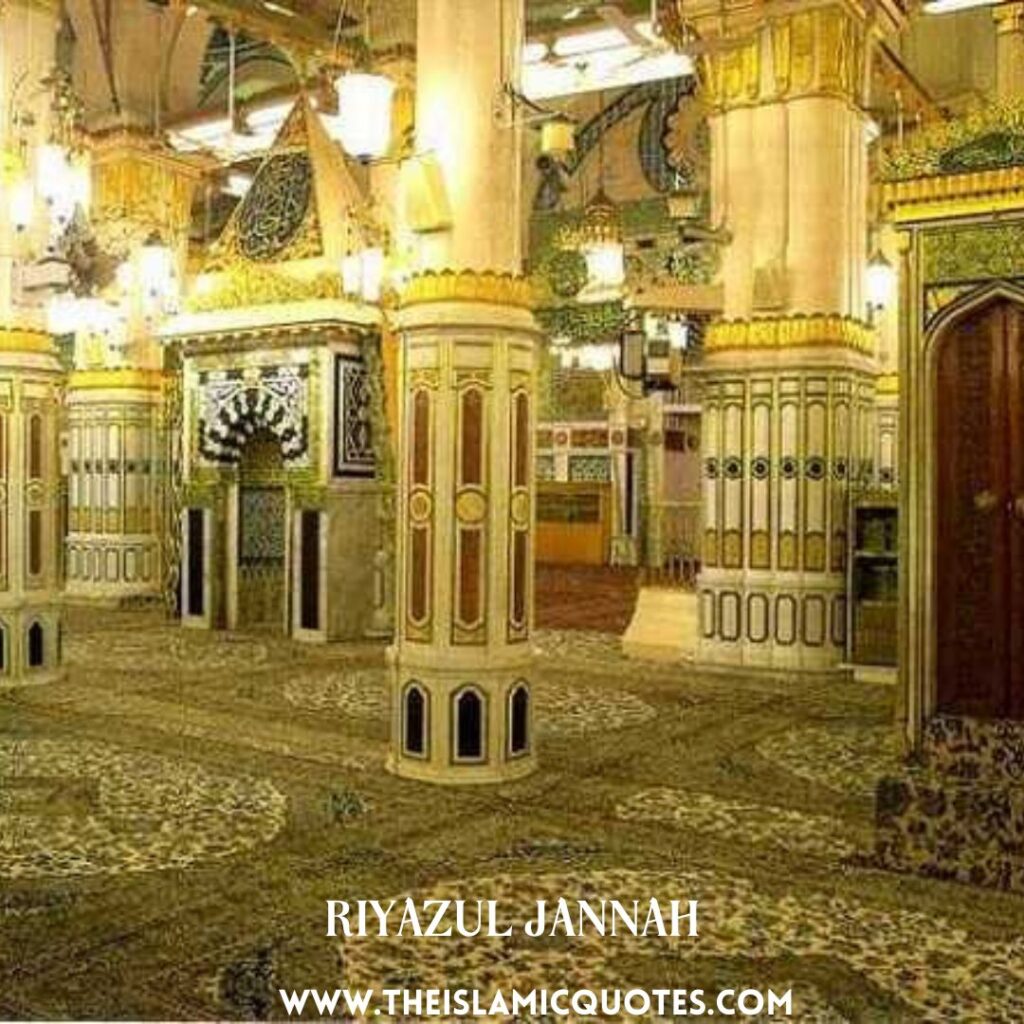 2- Size Of Riyazul Jannah
The original size of Riyazul Jannah is approximately 22 meters in length and 15 meters in width and part of it is in the chamber of Prophet Muhammad ﷺ. This space can only accommodate a few hundred people, which is why it tends to get very crowded during Ramadan and Hajj season. Here are some more Islamic Places To Visit In Madinah (Religious Sites).
3- One Of The Gardens Of Paradise
Riyazul Jannah is considered a part of Jannah. Abu Hurairah narrated that Prophet Muhammad ﷺ said: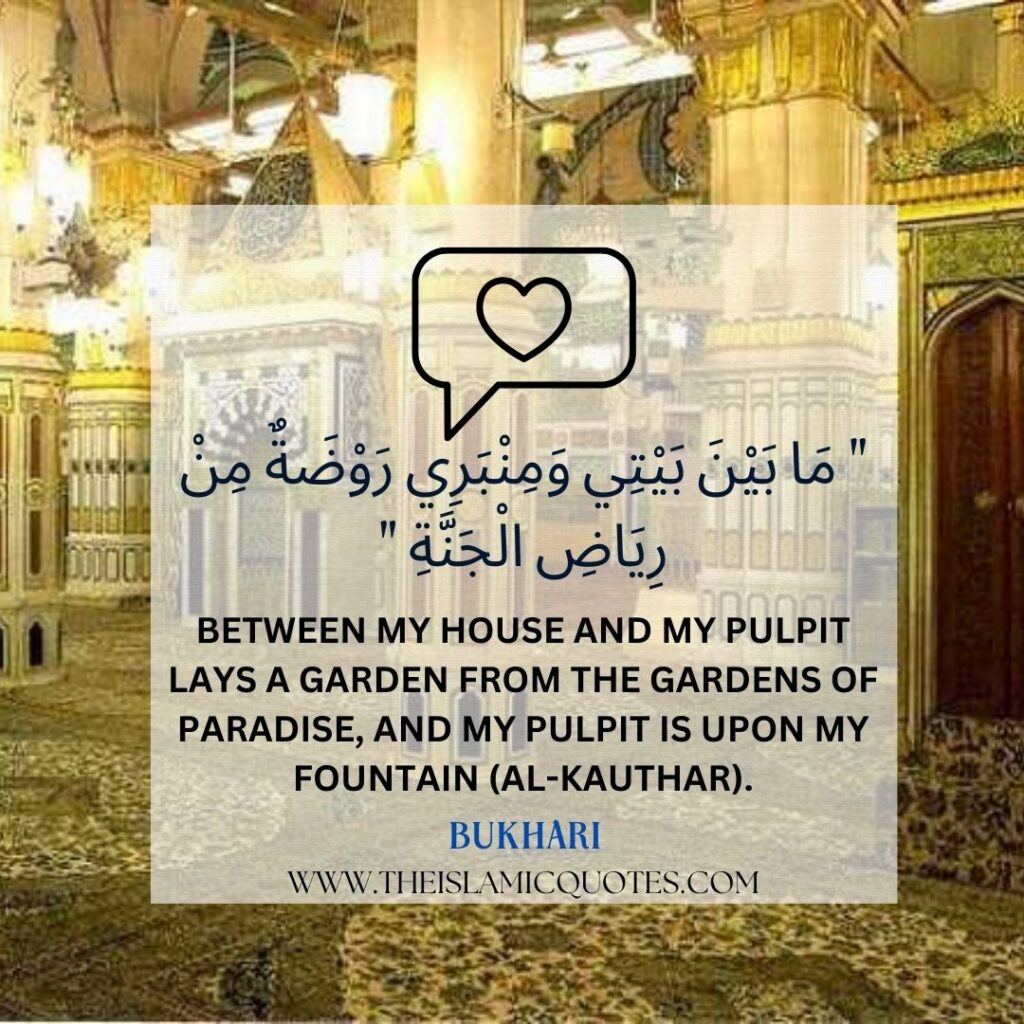 Imam Ibn Hajr Al Asqalani has elaborated on what it means Rawdah being a garden of Jannah:
The area is similar to Jannah in being peaceful and blessed.
Worship at this location will lead one into Jannah.
This piece of land will be transferred to Jannah.
4- Pillars Of Rawdah
There are eight notable pillars, six of them are located in the Rawdah area and two of them are in the Sacred Chamber. These pillars are believed to mark the exact spots where the original palm tree trunks were erected to support the first roof of the mosque. These pillars are significantly different from all other columns in the entire mosque.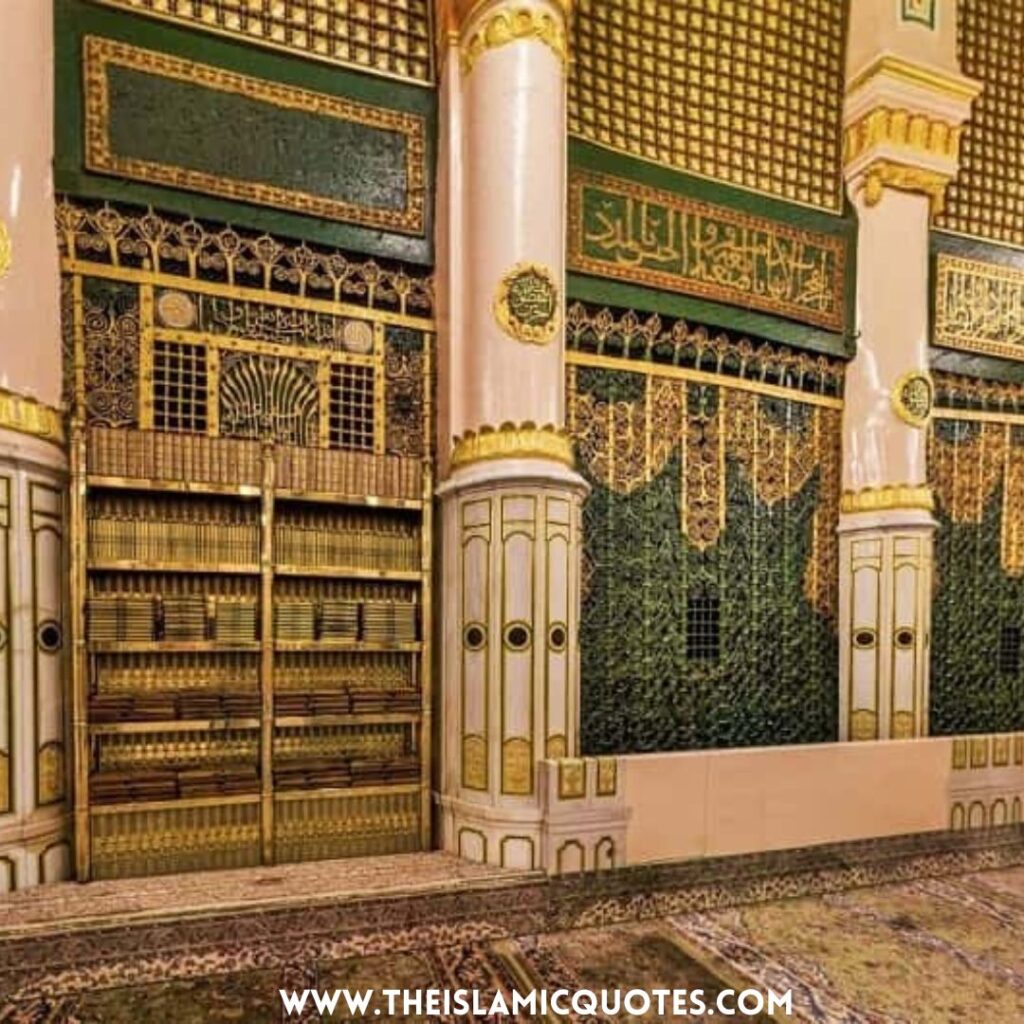 The pillars seen today were erected in the Ottoman era. Until today, those who rebuilt or made extensions were very careful to preserve the exact locations of these pillars. These eight pillars are: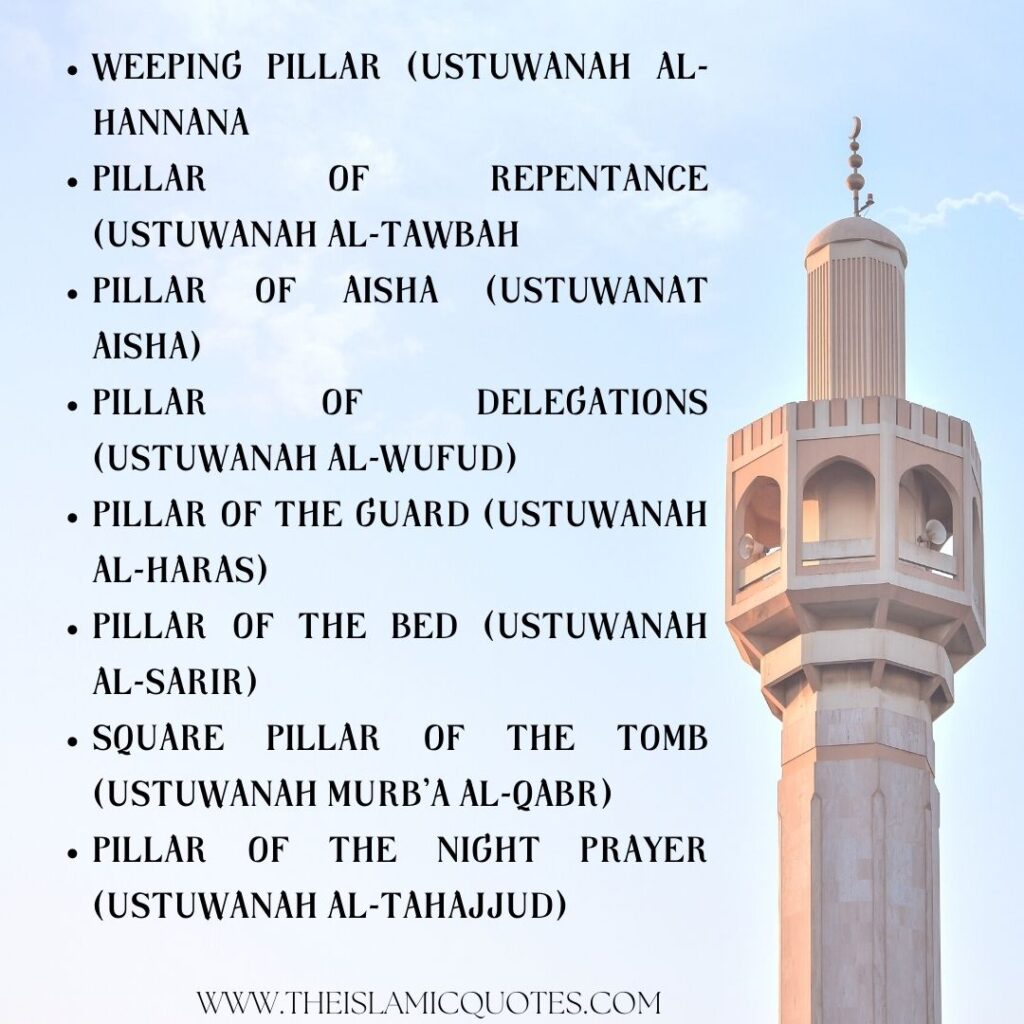 5- Entrance To Riyazul Jannah
Riyazul Jannah was accessible to females from Gate 25, Gate Uthman Bin Affan (Bab Uthman Bin Affan). After Covid, the female entrance to Riyazul Jannah has been shifted to Gate 37, Makkah Gate (Bab e Makkah). The area is segregated for men and women. Timings to visit this place are different for men and women.
6- Identification That You Are In Riyazul Jannah
The entire Masjid e Nabwi is carpeted in red except Riyzul Jannah which has green carpet in the complete area.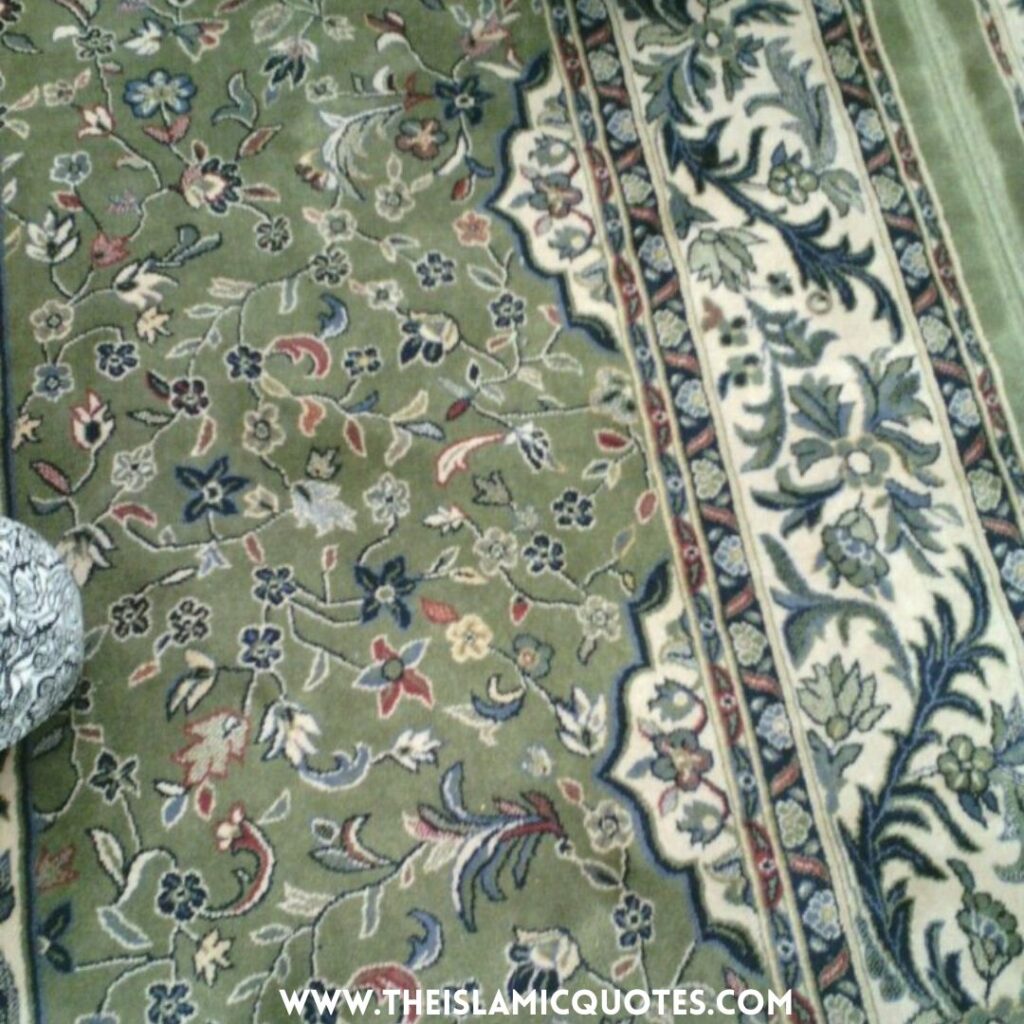 7- Praying In Riyazul Jannah
Police officers guard the entrance to Rawdah, and it was very difficult to get in especially during peak seasons. This was the situation before Covid. After Covid, the Ministry of Hajj and Umrah highlighted that a permit is required to enter the area to offer prayer.
8- Timings Of Riyazul Jannah For Females
The women can visit Riyazul Jannah in the morning and evening. The morning period is from 6:00 a.m. until 11:00 am. While the evening period is from 9:30 pm until 12:00 a.m
On Fridays, the morning timings are from 6:00 a.m. until 9:00 a.m., while the evening period remains the same.
9- Permission To Enter
How to get an appointment:
Register and log into the Nusuk app, previously known as Eatamarna. Follow the instructions.
Once you are logged in Select the option for either male or female Praying in the Noble Rawdah.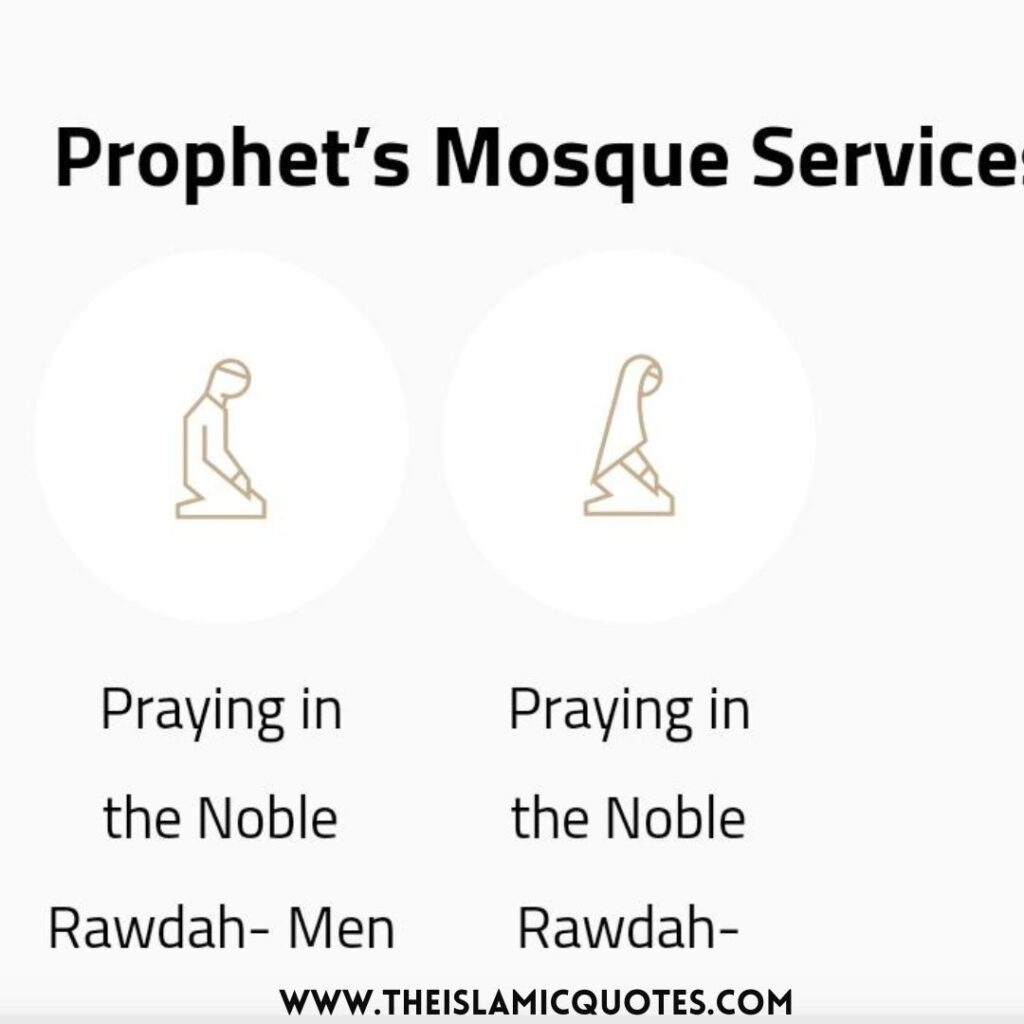 Then select the timing most suited to you, the timings in red indicate heavy crowds.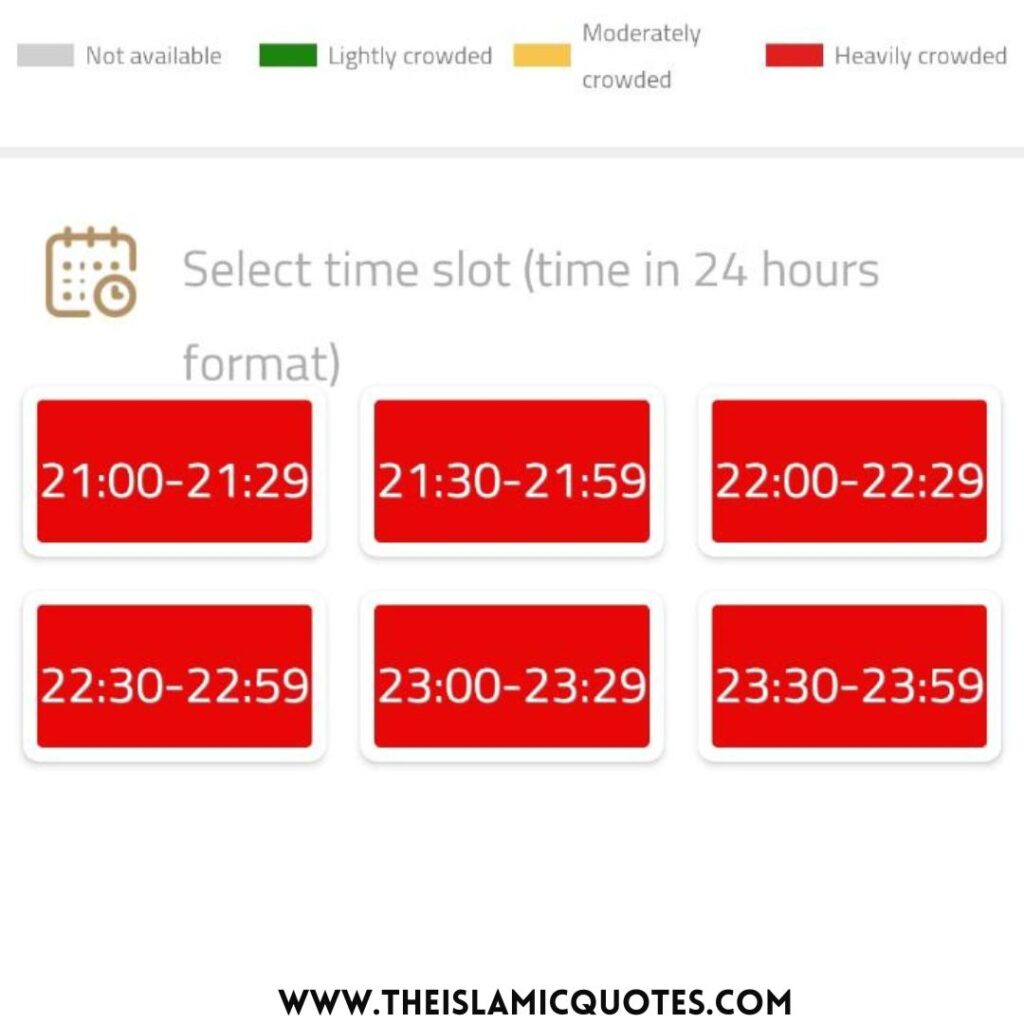 10- Time Spent In Riyazul Jannah
Before Covid, Riyazul Jannah used to be a crowded place lot of people who wouldn't get a chance to enter the place let alone pray. Many people might find issuing permits tedious, but this system ensures every visitor to the Prophet's Mosque gets a chance to enter and pray.
Frequently Asked Questions
Q. What is the reward of praying in Riyazul Jannah?
Many scholars agree upon the fact that all good deeds done in this area will attain the special mercy of Allah SWT.
Q. What is the meaning of Riyazul Jannah?
Riyaz means garden and Jannah means Paradise, so it means Garden of Paradise.
Q. What do you recite in Rawdah?
Sunnah has specified nothing, but one must make Duaá, do Dhikr, ask for forgiveness and express gratitude for all he has been blessed with.