Cute Ramadan DP Images. Ramadan is a special month of the year for over billions of Muslims throughout the world. It's a time for inner reflection, devotion to God, and self-control.
"O you who believe, fasting is prescribed for you as it was prescribed for those before you, that you may develop god consciousness." (Quran 2:183)
Best Ramadan Display Pictures
In this social media era, everyone loves to share their cherishable moments. So here we have a collection of 42+ cute Ramadan dps for Facebook and Whatsapp that can make your profile eye-catchy.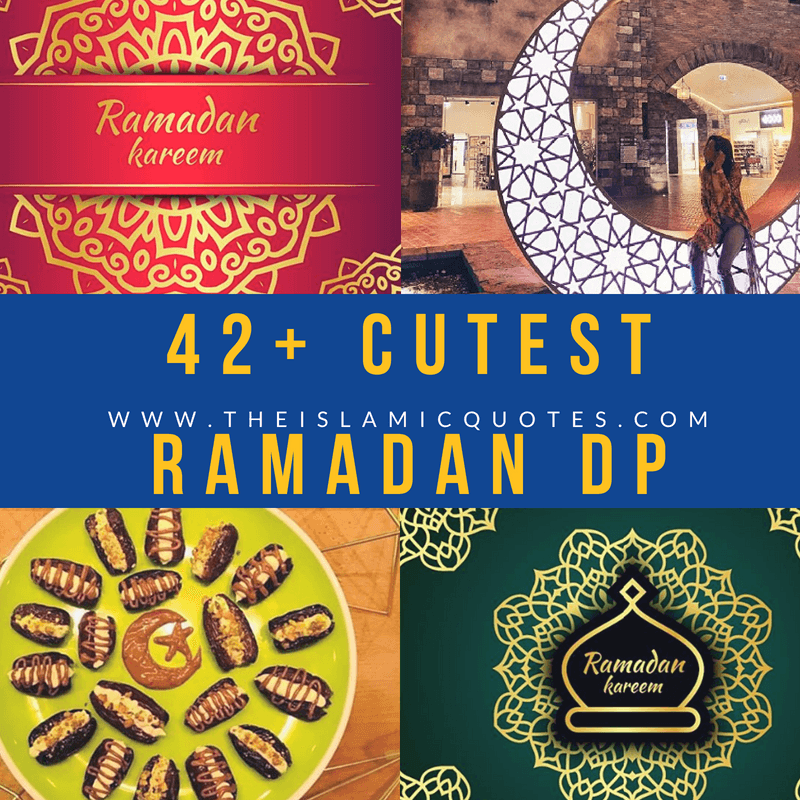 ↓ 45 – Ramadan Announcement Display
This display clearly signifies the call of the holy month through the presence of the moon and beloved mosque. You can easily convey the Ramadan greetings by putting this picture as a Facebook or WhatsApp dp. Also have a look at these 30+ Eid-ul-Fitr Islamic Wishes, Messages & Quotes.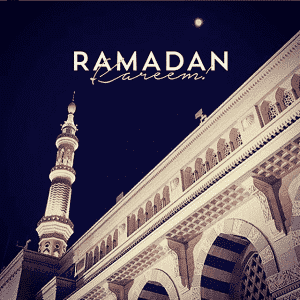 Via
↓ 44 – Display Showing Holy Month Celebrations
Through this picture you can show how you enjoy this month with festivities.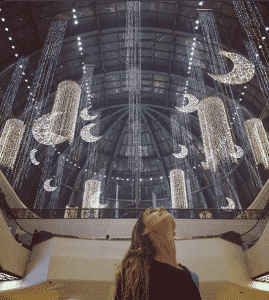 Via
↓ 43 – Display Showing Traditional Ramadan Dressup – Men's
You can make a dp of yours by wearing a kurta shalwar with a cap just the way our Holy Prophet (SAW) and other muslim Ummahs used to dress themselves in this holy month.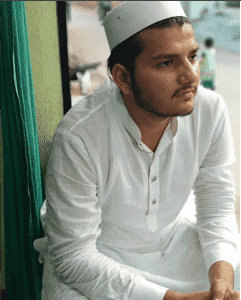 Via
↓ 42 – A Cake Display
Showing your sweet emotions through this ramadan kareem customized cake.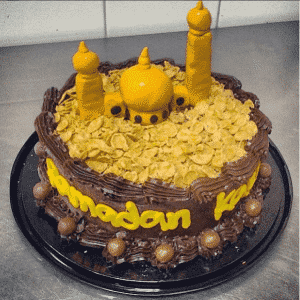 Via
↓ 41 – A Picture To Greet The Indian-Muslims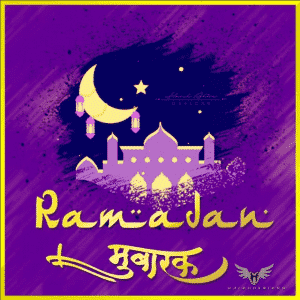 Via
↓ 40 – A Display Of A Dua For This Holy Month
Through this display you can connect a good deed to the entire muslim community all over the world as this holy  month is what is all about.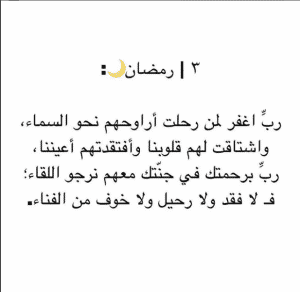 Via
↓ 39 – Hadith Of The Day Display
Sharing a hadith through your whatsapp or facebook dp can help show your indepth knowledge about this pillar of islam and your interest towards the religion. Here are Symptoms Of Evil Eye In Islam & How To Remove Nazar In Islam.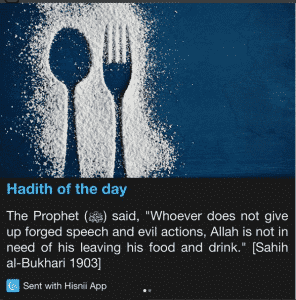 Via
↓ 38 – Forgiveness Ashrah Display
A beautiful picture of KHAN-E-KAABAH and spreaded hands conveying the message that this month is all about blessings and seeking forgiveness from ALLAH (SWT). O Allah, the one and only, the Eternal the Absolute, please grant forgiveness to the whole mankind. Ameen!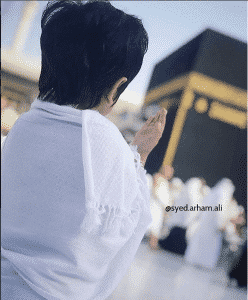 Via
↓ 37 – Iftar Time Display
This visually appealing food display is showing an endless array of mouth watering dishes for iftar. This can be the way of sharing our traditions and values upholded for this blessed month by our ancestors.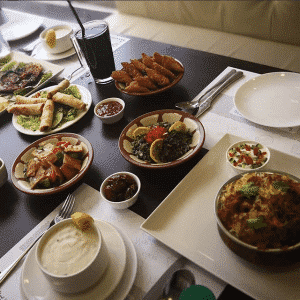 Via
↓ 36 – A Mosque Display Highlighting Islamic Colors
Create an informative religious monument display just like this beautifully crafted mosque showing a very close connection to the related month.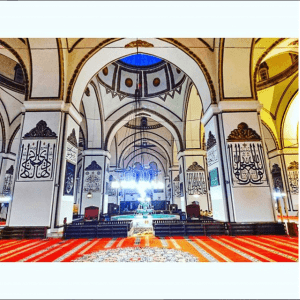 Via
↓ 35 – A Display Of A Glorified Moon
Show how glorious this month is just like the moon. As the Holy Prophet (S.A.W) said: "It is Allah's Own month." It is the chief of all months and the most glorious one.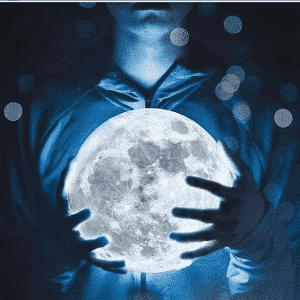 Via
↓ 34 – Show Your Style Sense
Make your personal display to show how you carry yourself in ramadan in the light of quran. This will also show your religious side and your sense of style.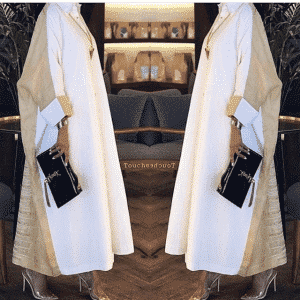 Via
↓ 33 – Quranic Quote Display
Share beautiful collection of the Holy Quran quotes and verses promoting morality and goodness to all the followers. This will portray your subtler side and creates a good impression.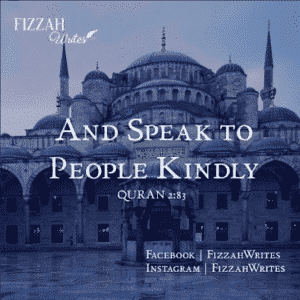 Via
↓ 32 – Delightful Display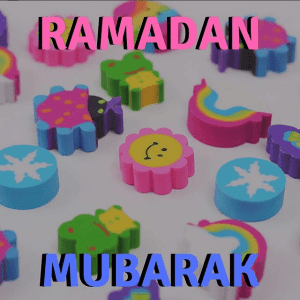 Via
↓ 31 – Factual display
A picture stating facts regarding this holy month will show your personal intellect. Also have a look at these 50+ Islamic DP Images For Muslim Girls for Facebook & Whatsapp.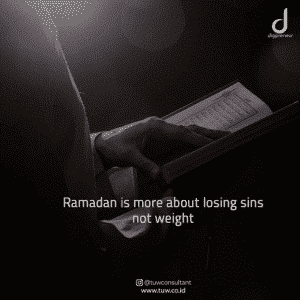 Via
↓ 30 – A Display Showing Prayers Are the First Priority
Share the importance of masjid through your facebook and whatsapp profile picture. In this way you can encourage the entire mankind towards the obligations of prayers and its punctuality, making an addition to your good deeds in this Holy month.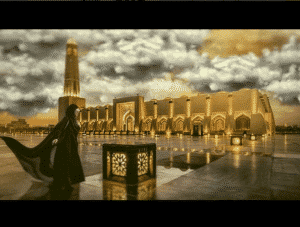 Via
↓ 29 – Display Portraying The Intensity Of  Your Worship
Showing you are a practicing muslim committing to a prayer ritual five times a day, but during ramadan you undertake an even greater frequency and intensity of worship.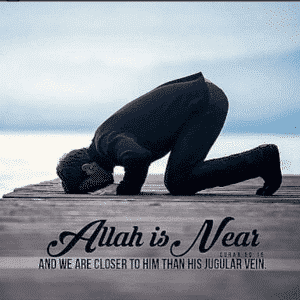 Via
↓ 28 – Humorous Display
Portraying funny thoughts through graphic animation on how people view muslims and the Islamic Holy month of Ramadan.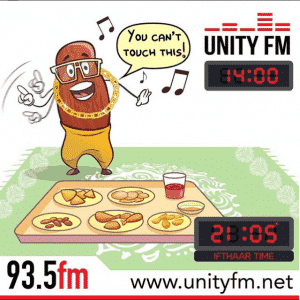 Via
↓ 27 – Display Showing Some Creativity
Promoting Ramadan in a super-chic creative way with spectacular decorations intricately arranged can enhance your profile portfolio in an attractive and versatile manner.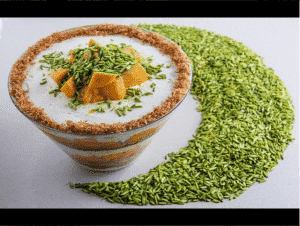 Via
↓ 26 – Display Of The Holy Quran
The Holy Quran is the principle scared text of the Islamic faith. A unique exhibition of the Holy Quran showcased through your display will show your love for the beloved book showing the importance of the recitation of Quran  and conveying the message that Ramadan is all about worshipping ALLAH (SWT).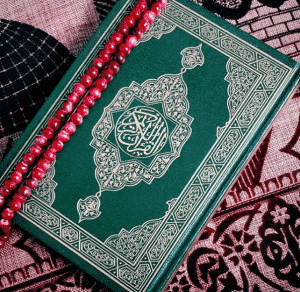 Via
↓ 25 – A Display Showing The Importance And Respect For This Beloved Month By A Youngster
The Holy month of Ramadan is a time of deep reflection for muslims worldwide. Viewing Islam's Holy month, through eyes of youngest muslims will make them more disciplined. This display sight will give you the opportunity to help people become more aware of the beauty of faith and the meaningful importance of Ramadan Kareem, even at their young age which is also a contribution to the education of the younger generation.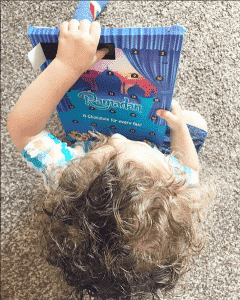 Via
↓ 24 – Spreading Light With Ramadan Lantern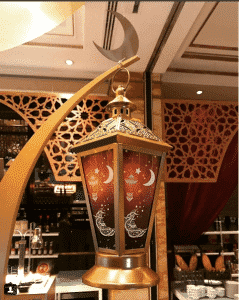 Via
↓ 23 – Showing That Our Religion Is Gracious And You Can Sujood Everywhere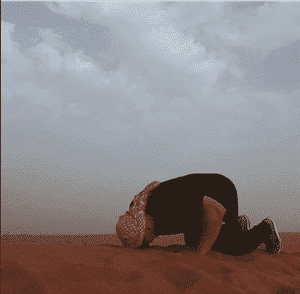 Via
↓ 22 – Hijab Selfie Showing Respect For This Month
Via
↓ 21 – Display Illustrating Ramadan Vibes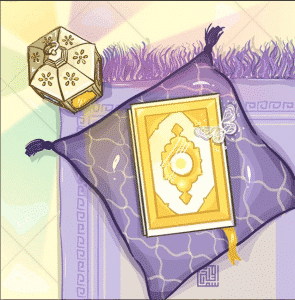 Via
↓ 20 – Showing " Home Is Where The Mosque Is."
RECOMMENDED: 10 Personality Traits Of Prophet Muhammad (SAW) Every Muslim Must Know.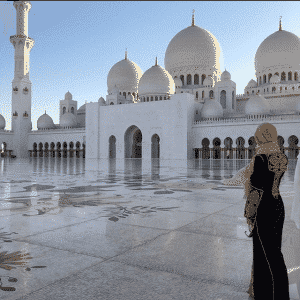 Via
↓ 19 – Display Portraying The Inner Artist In You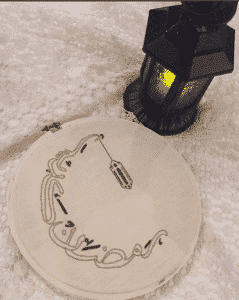 Via
↓ For The Love Of KAABAH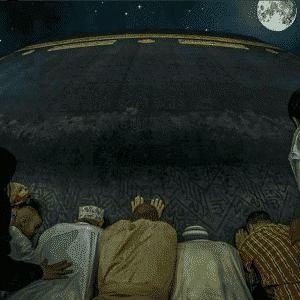 Via
↓ 17 – Mosque Selfie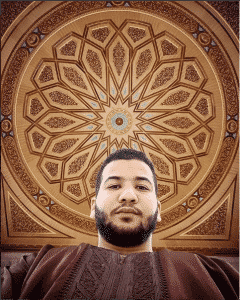 Via
↓ 16 – A Display Welcoming Ramadan With A Beautiful Smile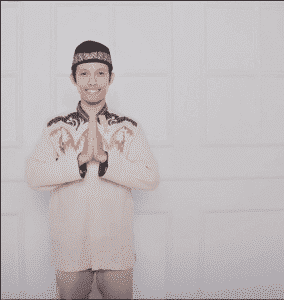 Via
↓ 15 – Ramadan Mubarak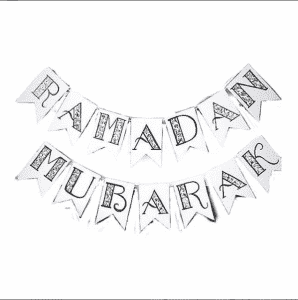 Via
↓ 14 – Display Sharing Quranic Verses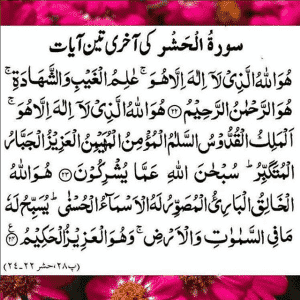 Via
↓ 13 – Graphical Display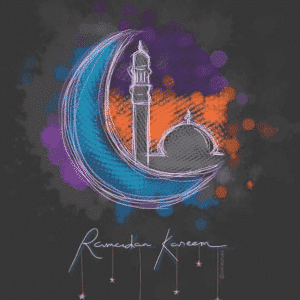 Via
↓ 12 – Showing Your Beautiful Side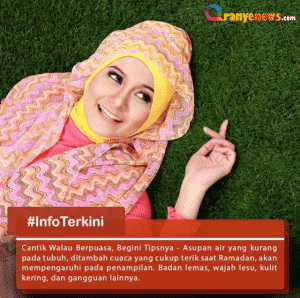 Via
↓ 11 – A Decorative Display Of Ramadan Kareem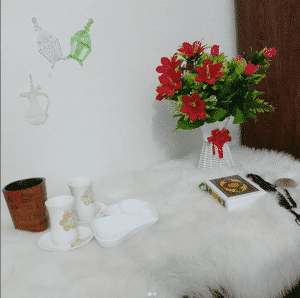 Via
↓ 10 – A Display Sharing Iftar Rituals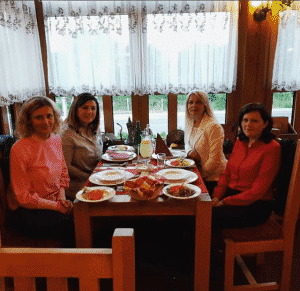 Via
↓ 9 – Ramadan Themed Cupcakes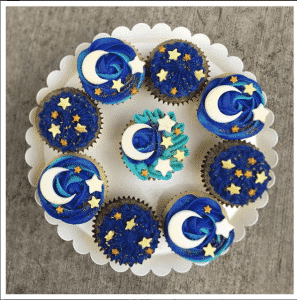 Via
↓ 8 – Sharing The Barkat Of Marriage In Ramadan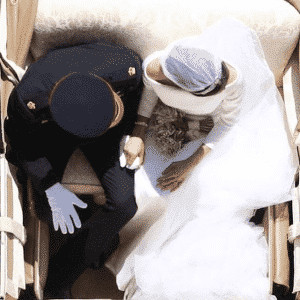 Via
↓ 7 – Sharing Different Ways Of Celebrations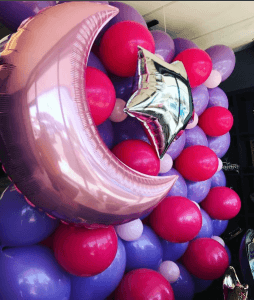 Via
↓ 6 – For The Love Of ALLAH (SWT) Creations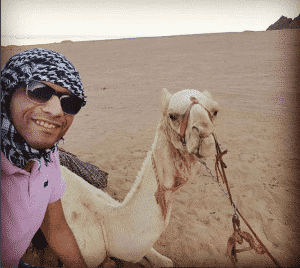 Via
↓ 5 – Simply Covered Style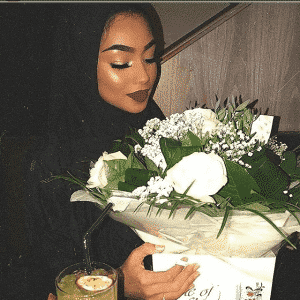 Via
↓ 4 – Ramadan Outfit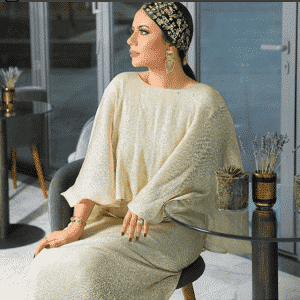 Via
↓ 3 – Excitement Of Fasting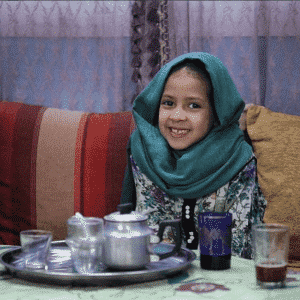 Via
↓ 2 – Ramadan Henna Tattoo Display
Show some artistic love for this month through this henna trend.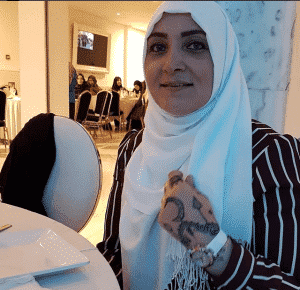 Via
↓ 1 – Display Showing Mankind Equality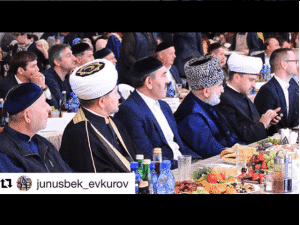 Via