Islamic Quotes About Namaz. Salah, one of the fundamental pillar of Islam whose requirement is to offer it five times a day towards the direction to Kabba located in Mecca. The importance of Namaz can be very well understood by the following fact:
The first question which will be asked on the Day of Judgement to all the Muslims will be of how regularly one has been offering prayers in one's life. Below are few of the Islamic sayings stressing about not to miss our Salat on described timing. Plus, the rewards for offering Namaz are bonus points for Muslims who practice and preach Islam.
Importance of Salah (Prayer) in Islam
Offering Salah or Namaz five times a day has been made compulsory on all Muslims throughout his lifetime. Islamic prayers are a way of showing gratitude to Almighty Allah for all his countless blessings and favors that He has showered on us without even asking for it. Namaz is one of the communication mode of Man to Allah. Have a look below on Islamic quotes and saying about Salah in Islam.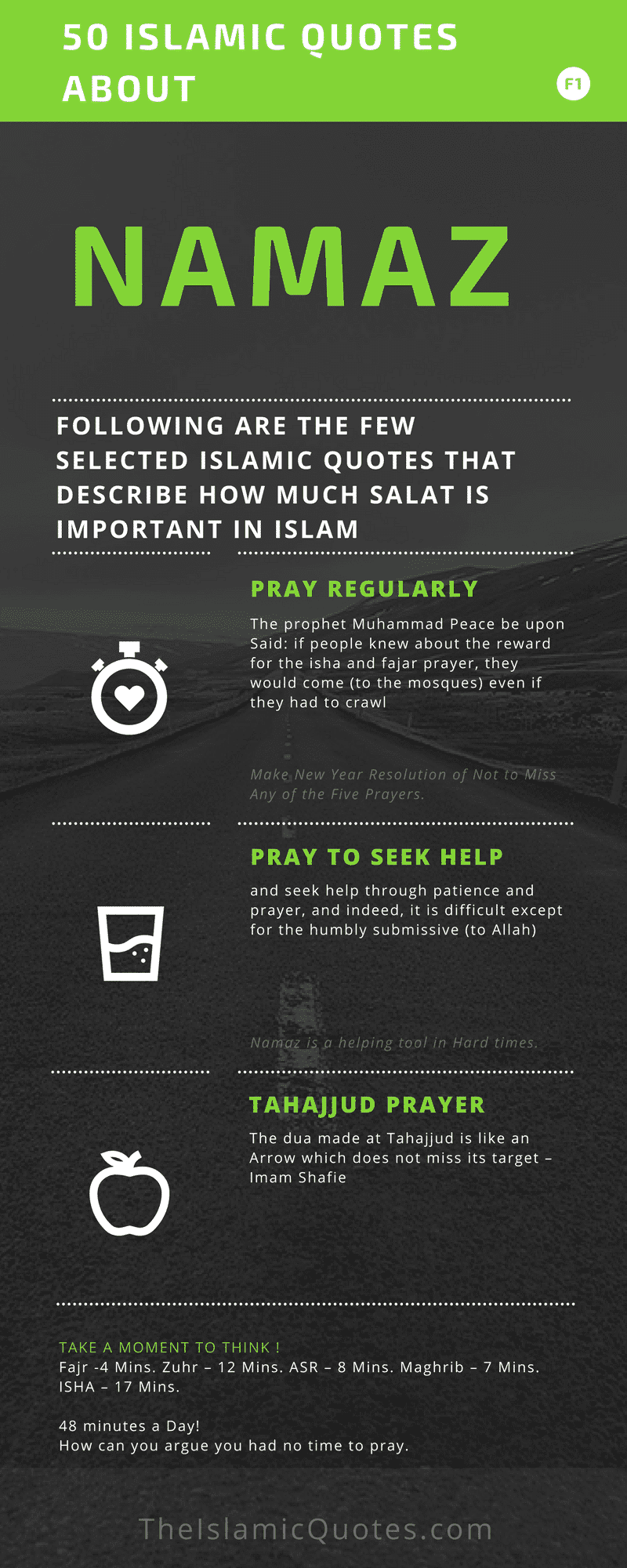 ↓ 1 – NAMAZ IS WORSHIPING ALMIGHTY
Offering Namaz is not just a type of prayer but a way of thanking to Allah for all his favors which He showered on us. Here are 50 Inspirational Mufti Menk Quotes and Sayings with Images.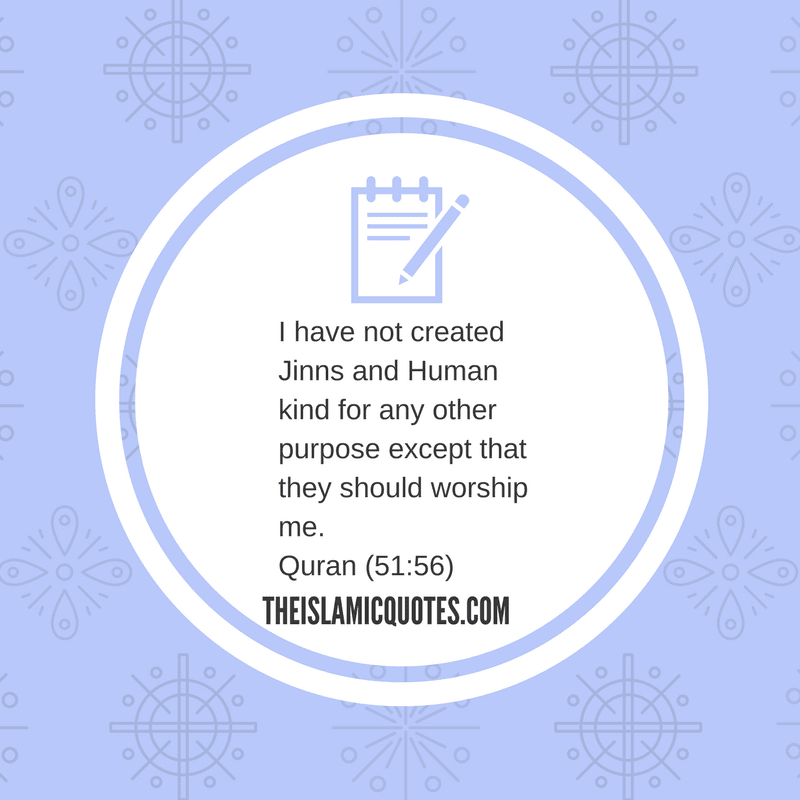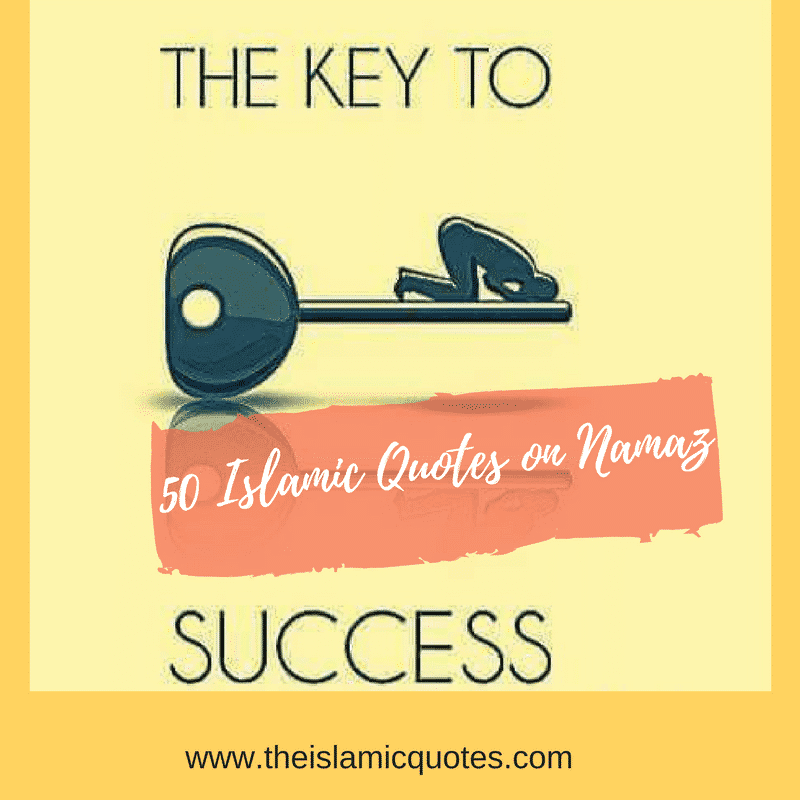 ↓ 2 – HOLDING ON TO SALAH EVERY TIME
Try not to miss Salah because if you miss Salah you loose everything in your life.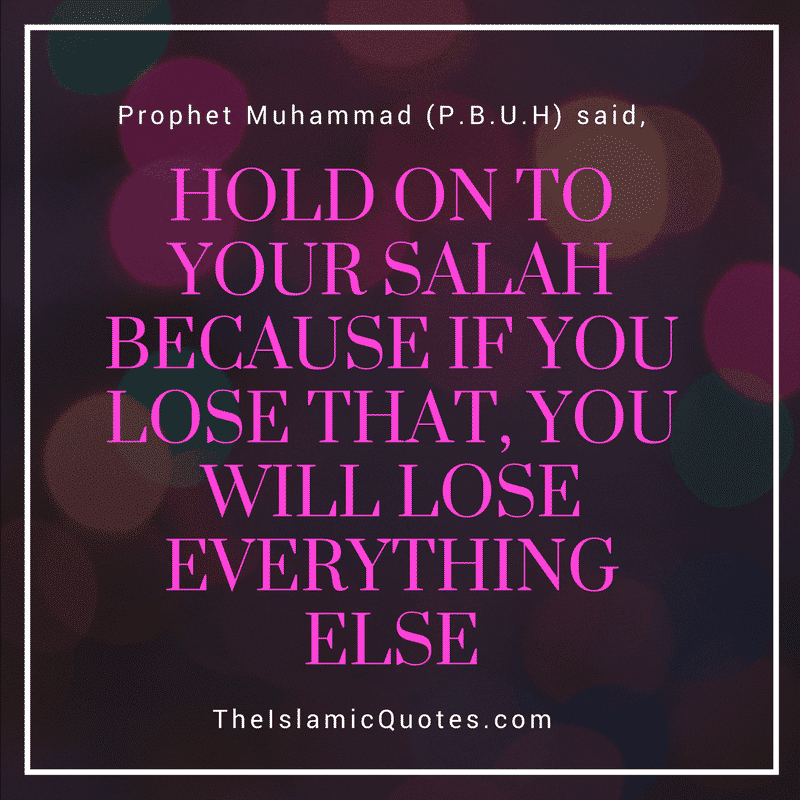 ↓ 3 – UNDER ALLAH'S PROTECTION
The one who performs Fajr prayer early morning will be under Lord's protection from all kinds of evil.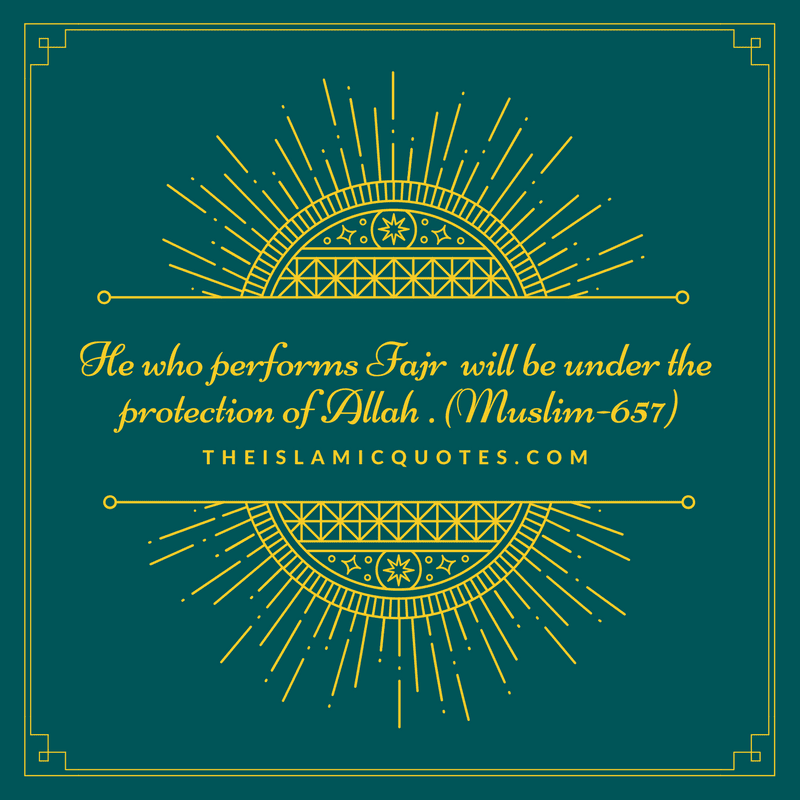 ↓ 4 – DISTINGUISHING FACTOR BETWEEN KUFR AND IMAN
No doubt, Namaz is a demarcation line between Kufr and Iman which distinguishes a non-muslim from a practsisng Muslim.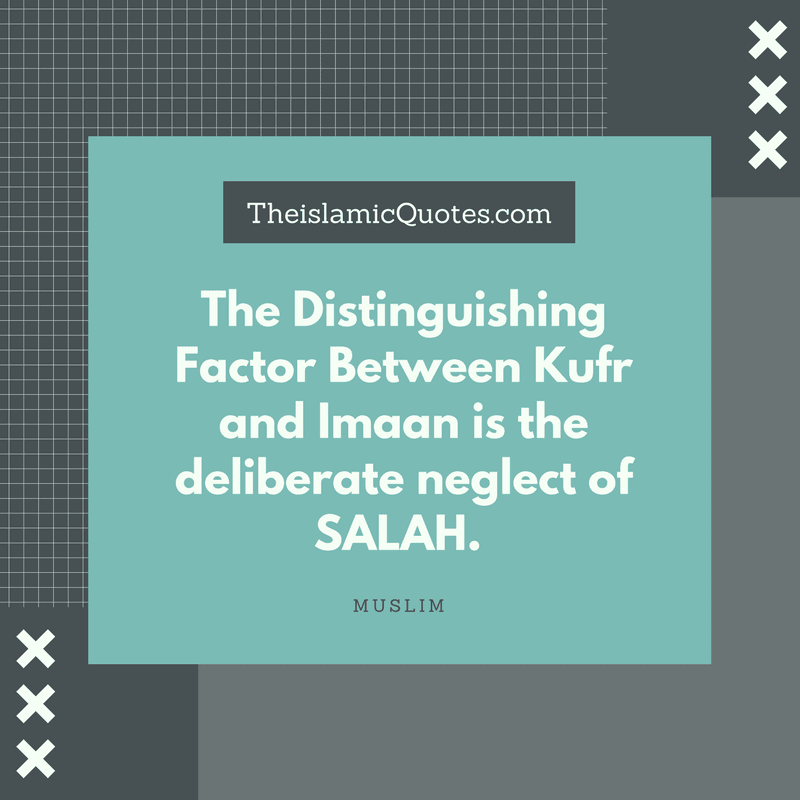 ↓ 5 – OFFERING SALAH IS BEING MUSLIM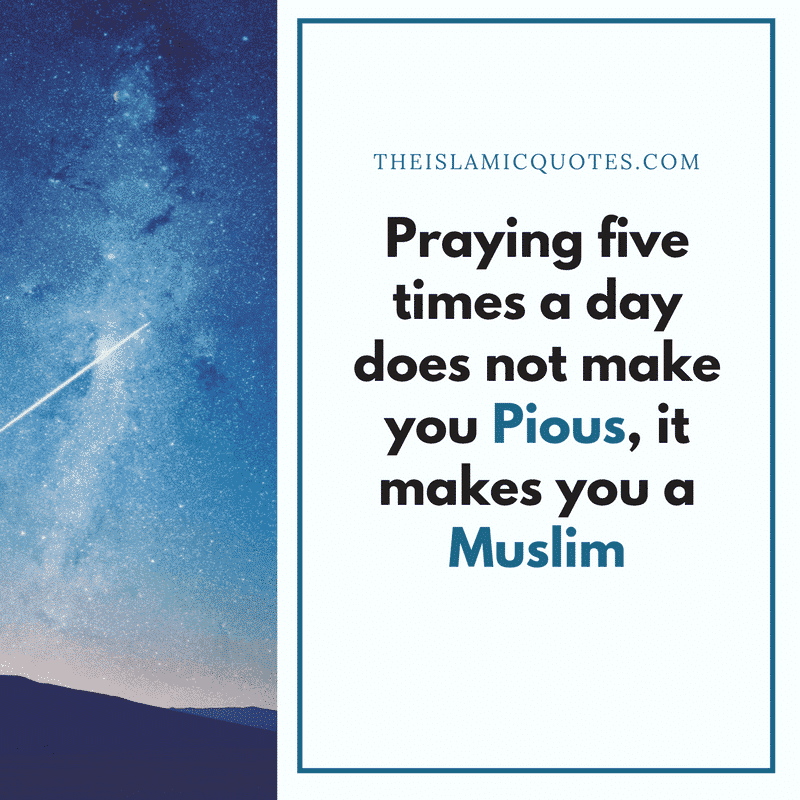 ↓ 6 – KEY TO SUCCESS
Praying Namaz five times a day on regular basis will strengthen one's character more towards Islamic teachings. Moreover, all the pain, worries and hardships will be tamed down slowly in one's life with serenity. Hence, namaz has been called as a key of success that is a ticket to enter paradise.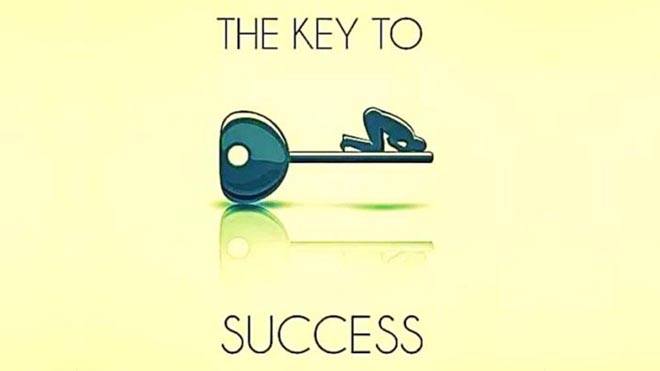 ↓ 7- PRAY ON TIME REGULARLY
Namaz is not only praying five times a day but to pray on right time. It will not only discipline your life more but will make you more punctual and turn yourself a "Man of Commitment" type of person gradually.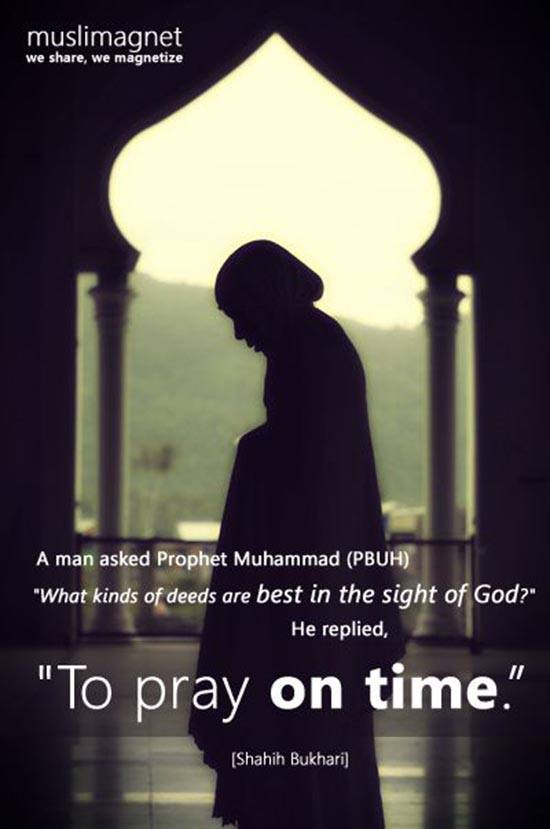 ↓ 8 – SALAH TAKES AWAY EVIL
Just like a magnet takes away all the iron fillings scattered in soil on bringing near to it. Similarly, Salah takes away all the sins from your lifestyle instantly and you feel no longer any attraction to worldly glamor. Salah redirects our lives towards Islam and Islamic teachings.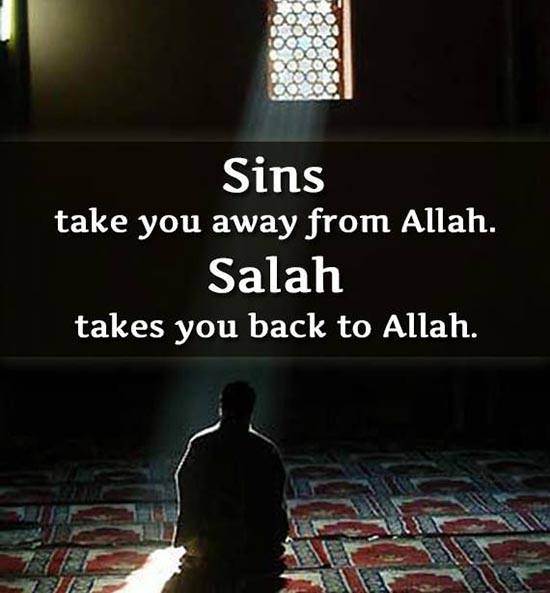 ↓ 9 – BEING ELIGIBLE FOR PARADISE
A person who never misses out a prayer has already got a ticket to all the perks of Heaven and numerous benefits here in this world too. Praying five times a day makes you a better human being and even better Muslim hereafter.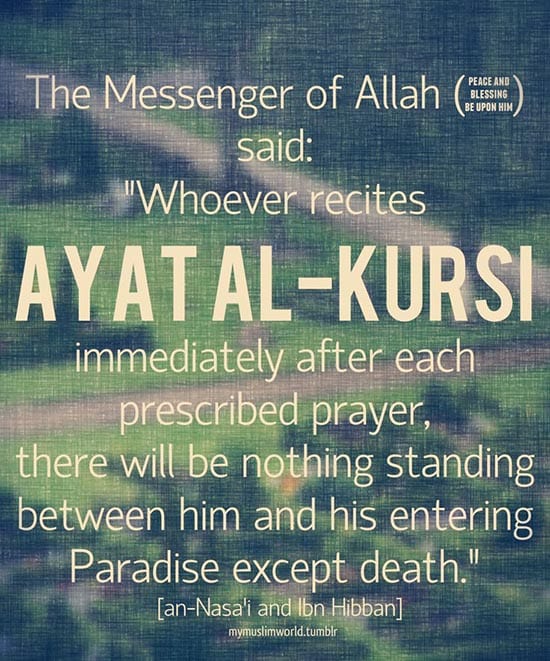 ↓ 10 – REWARD OF ISHA AND FAJR PRAYERS
Do have a look at these 40 Islamic Quotes about Sadness & How Islam Deals with Sadness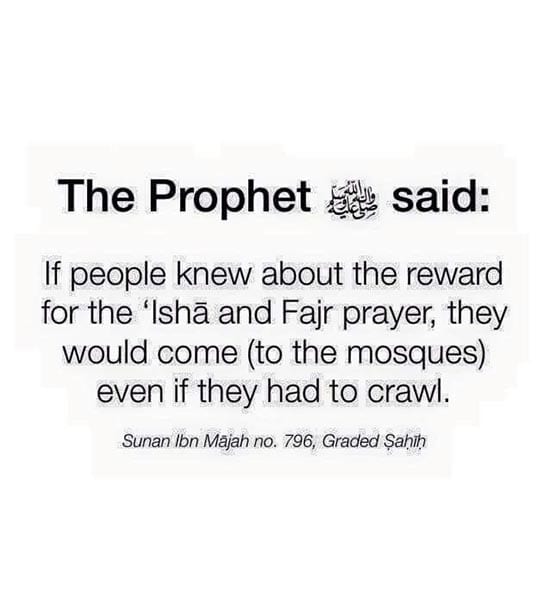 ↓ 11 – LOVE FOR ALLAH THROUGH PRAYERS
Salah is a form of showing our love to Allah as He don't need our Sajda. It is we who need Him every time.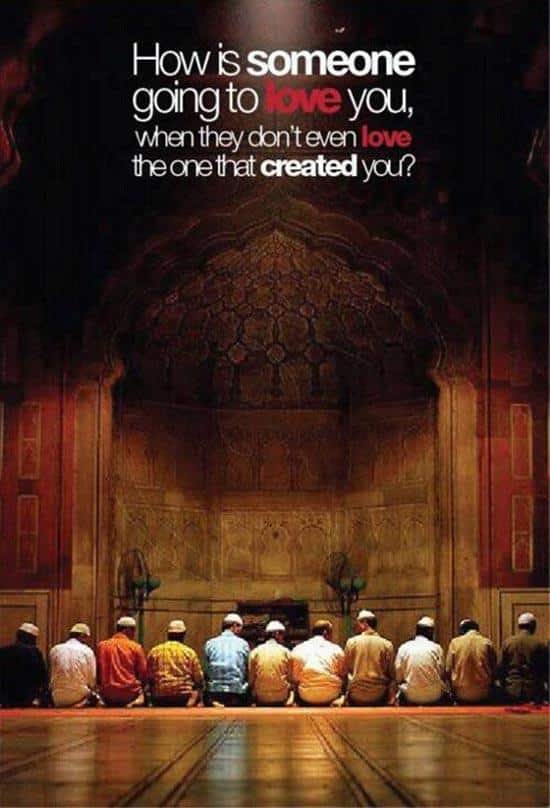 ↓ 12 – PRAYER – AN AMAZING EXCHANGE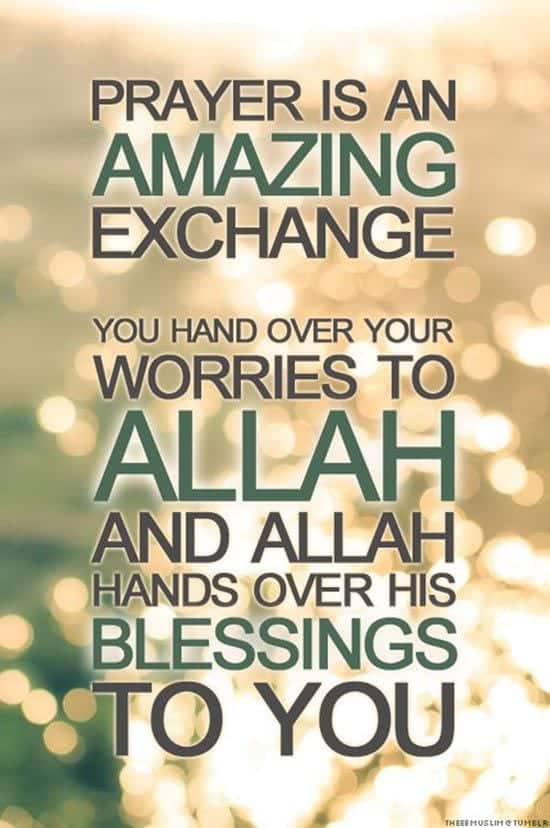 ↓ 13 – YOUR GRAVE IS CALLING YOU EVERYTIME
Get yourself prepared for the test in Grave any time as Death has no calendar and life is pretty unpredictable.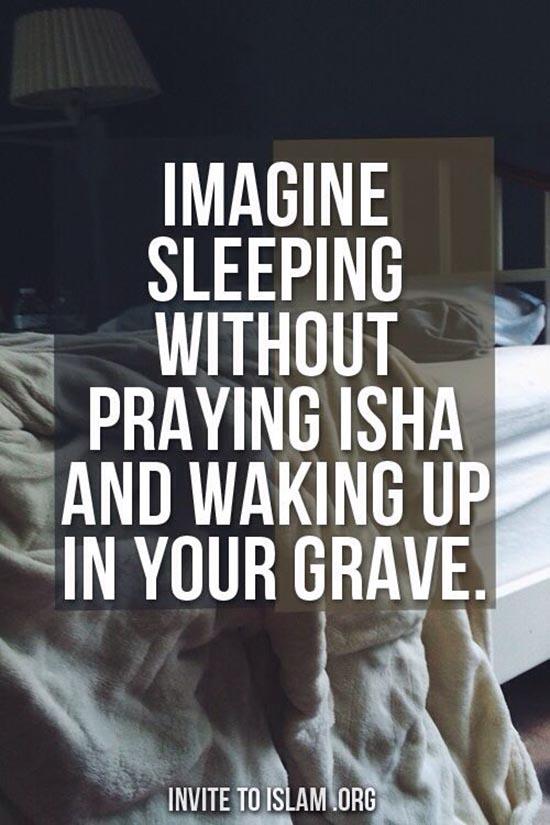 ↓ 14 – FORMULA FOR SUCCESS
Be it Obligatory prayers or the optional ones but the combination of both is unbeatable combination to achieve success in this life and hereafter.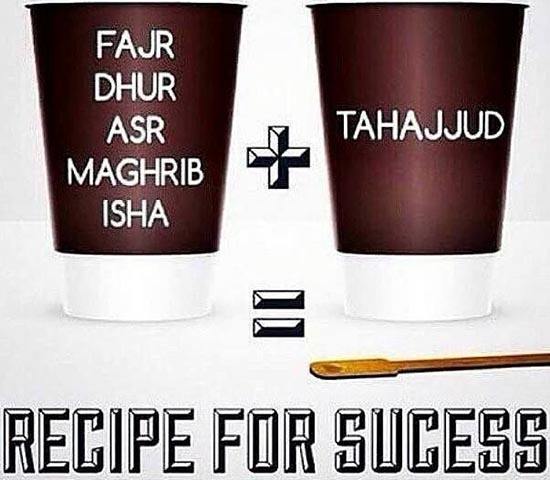 ↓ 15 – MAKE TIME FOR SALAH
You have been given 24 hours each day so why not spending few minutes in praying to God who has created you, feeding you and has blessed you with uncountable blessings that you cannot even sufficiently thank for.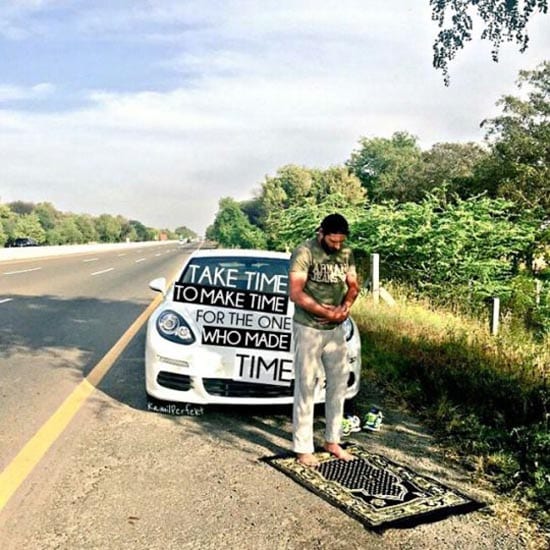 ↓ 16 – DUA AFTER PRAYER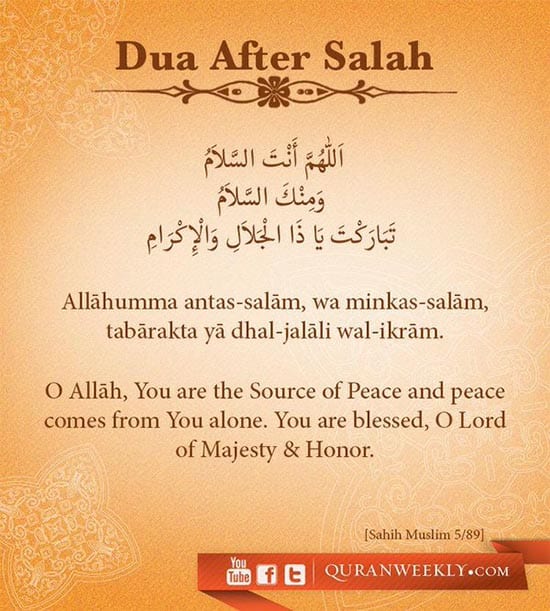 ↓ 17 – AJAR OF PRAYING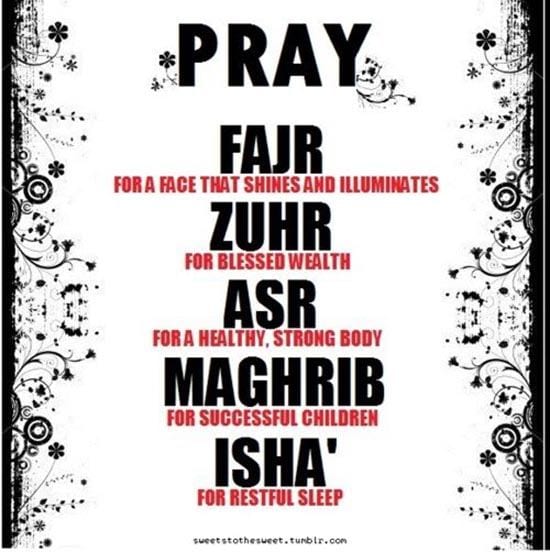 ↓ 18 – HOW TO DEVELOP DEVOTION IN NAMAZ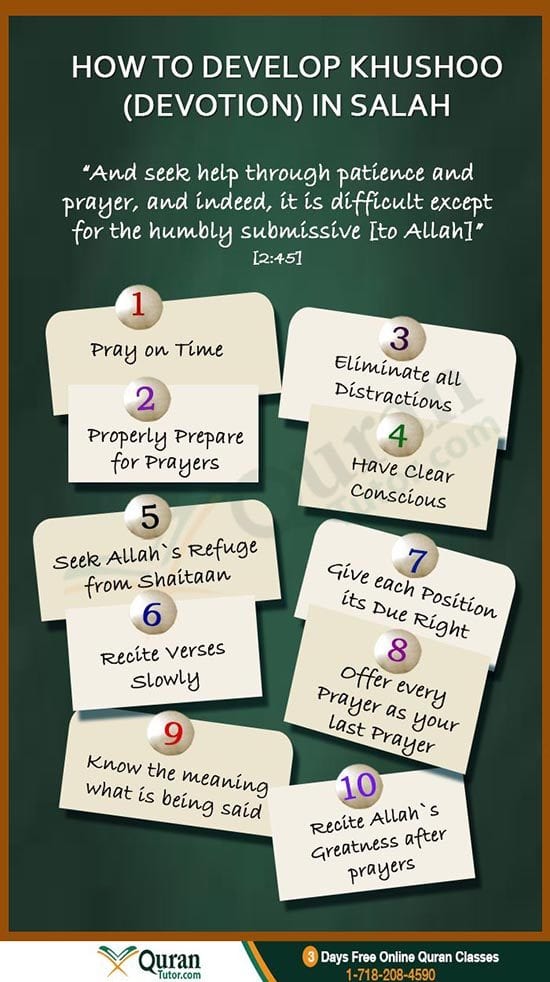 ↓ 19 – DELAY EVERYTHING AND ANYTHING BUT NOT YOUR PRAYERS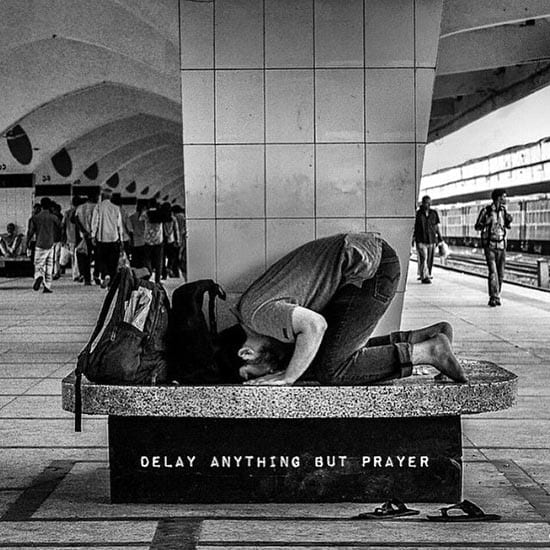 ↓ 20 – ALLAH HAS TIME TO LISTEN
Allah has time to listen to you anytime but do you have enough time to speak to him? Set and realign your priorities of yours with Allah as it will help you build a stronger relationship of Allah and you. He is nearer to you than your imaginations and is far stronger than you can even think of. He is the mightiest and the only provider to you and his other creations and being muslims, we must put our trust in Him. Don't miss out these 50 Best Islamic Quotes on Women and Status in Islam.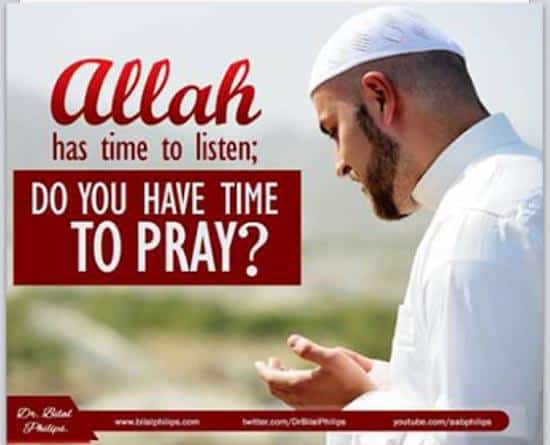 ↓ 21 – TAHAJJUD PRAYER
Though Tahajjud is not an obligatory prayer but the rewards of Tahajjud are significant. Any Dua made after Tahajjud will not be rejected by Almighty Allah so a dua made after Tahajjud prayer has been resembled to an arrow which hits its target.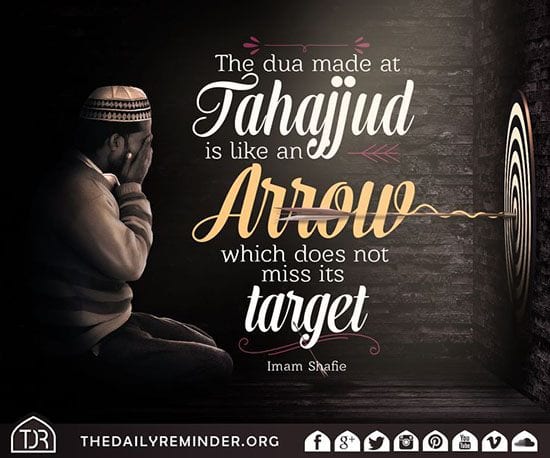 ↓ 22 – MUSLIM IN SAJOOD IS THE KING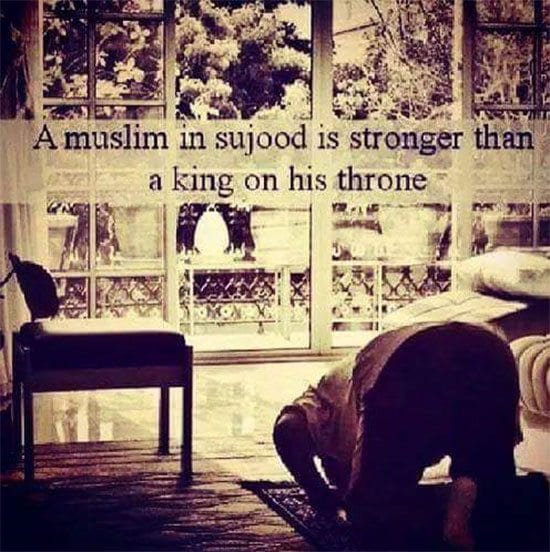 ↓23 – PRAYERS CAN CHANGE WRITTEN FATE
No matter how hard life has been to you, stand up for Salah and make Dua by putting all your belief in Allah's power that is the mightiest of all. Surely, your request made to Him will be granted. All you have to do is to put faith in His authority over everything of this entire vast universe.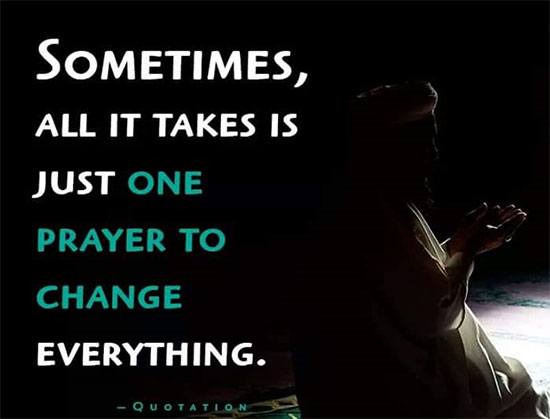 ↓ 24 – NAMAZ IS LOVE TO ALLAH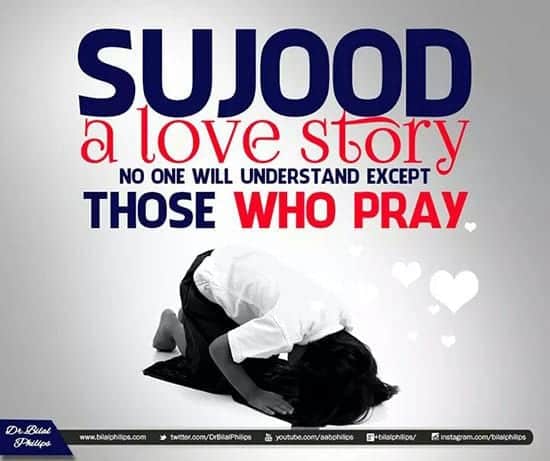 ↓ 25 – BEAUTY OF FAJR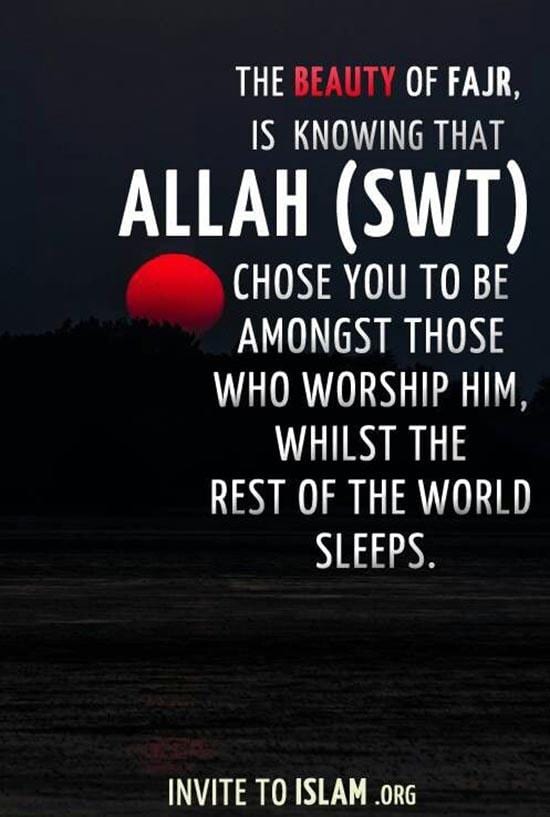 ↓ 26 –POUR HEARTS IN SALAH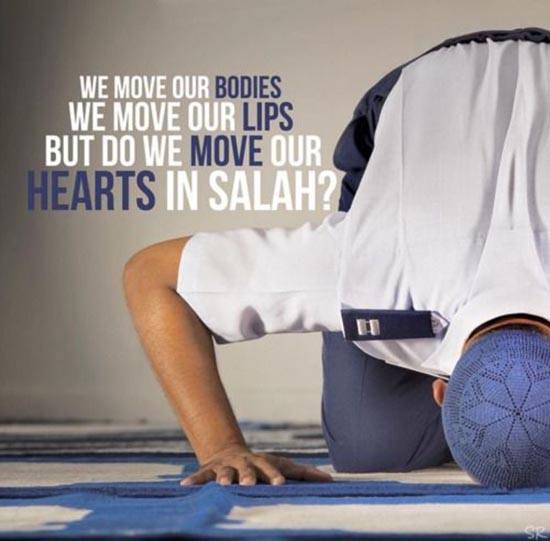 ↓ 27 – WAKING UP FOR FAJR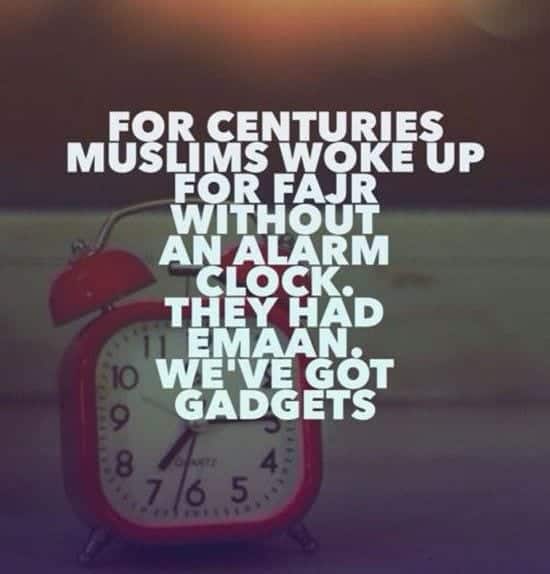 ↓ 28 – SPARE TIME TO PRAY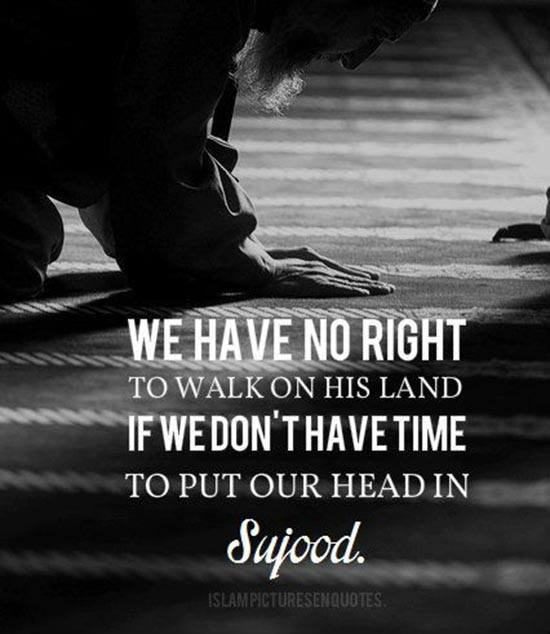 ↓ 29 – TIME SPAN OF EACH SALAH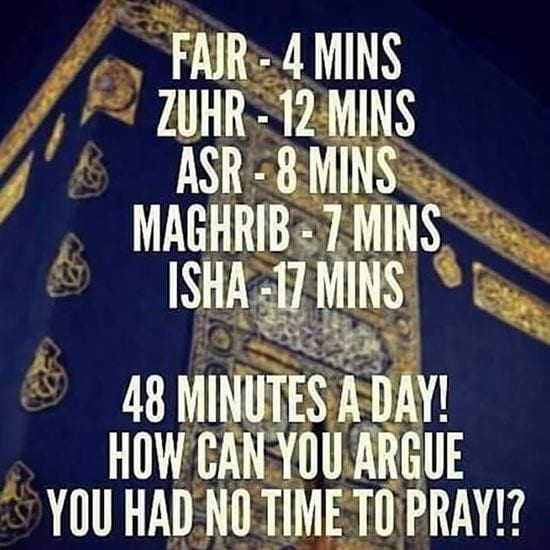 ↓ 30 – REPENT A MISSED PRAYER
Here are 40 Islamic Quotes About Anger and Anger Management.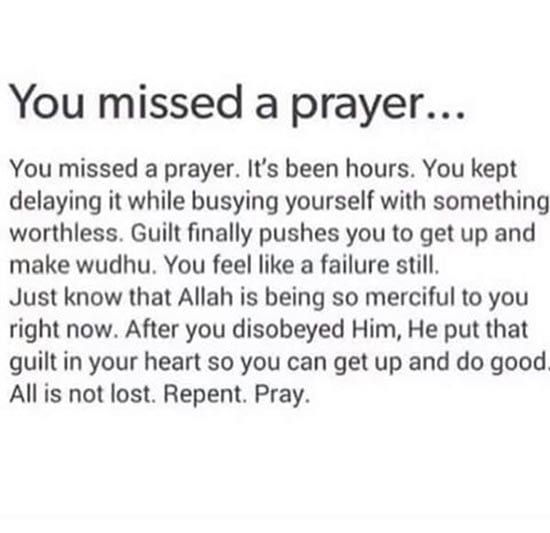 ↓ 31 – CLOSEST TO ALLAH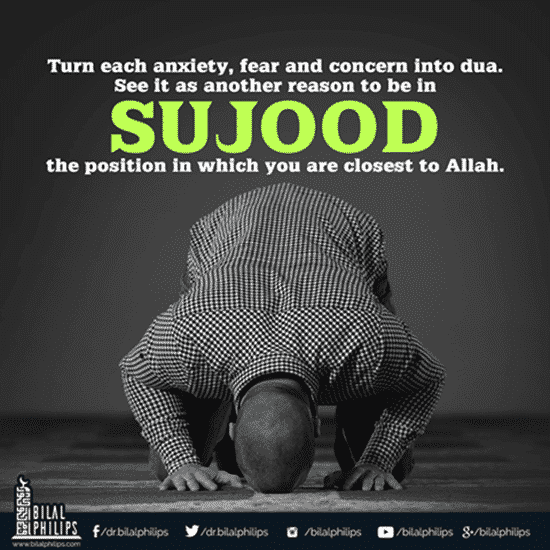 ↓ 32 – PERFORMING SALAH IS LOVE TO PROPHET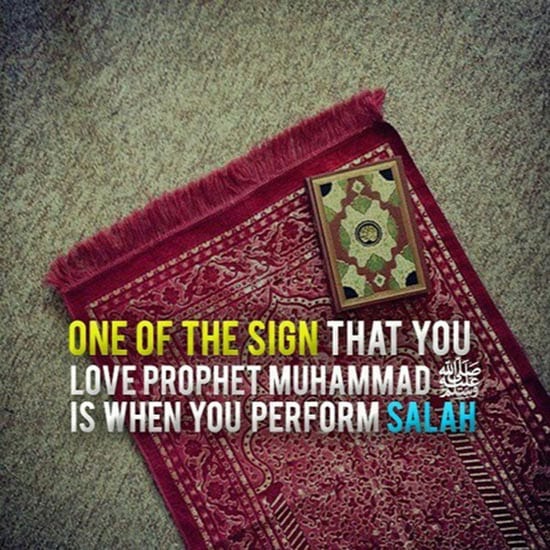 ↓ 33 – DON'T BE DEAF TO AZAN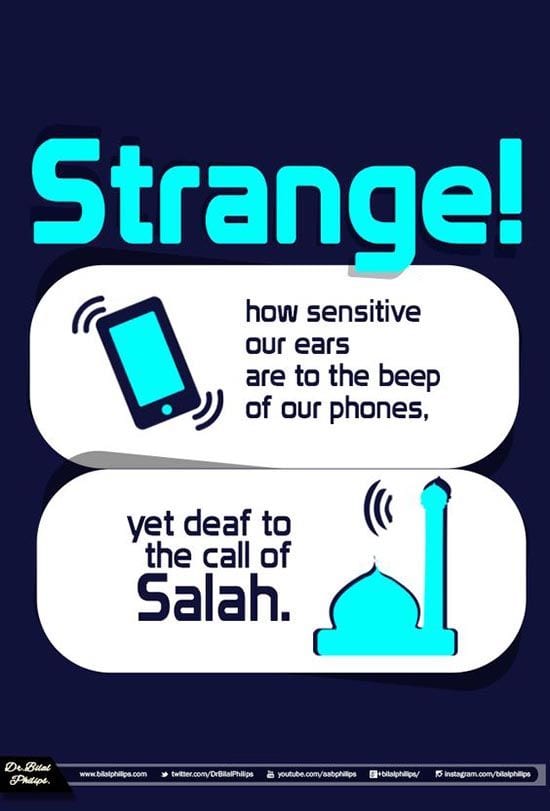 ↓ 34 – SAJDA GIVES COMFORT TO HEARTS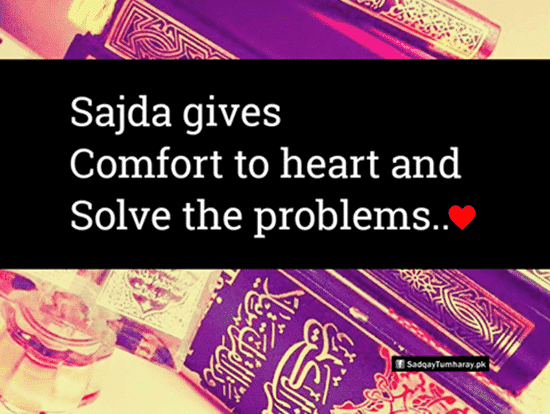 ↓ 35 – ABANDONING SALAH IS RELIGIOUS CRIME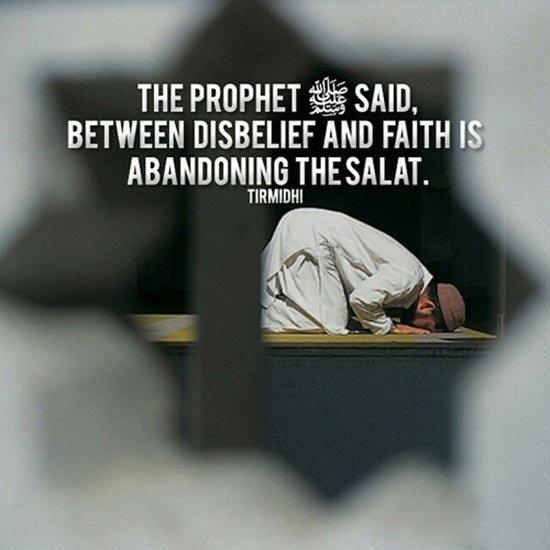 ↓ 36 – PRAY TAKES PAIN AWAY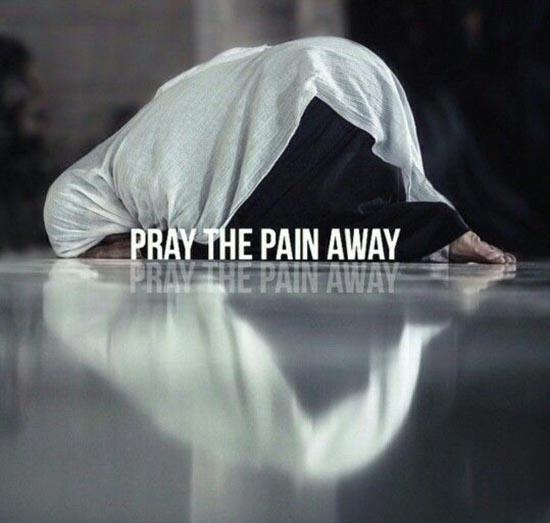 ↓ 37 – SALAH IS PILLAR OF ISLAM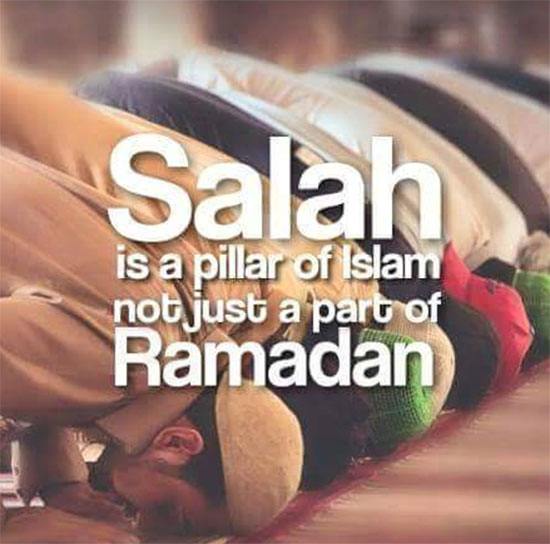 ↓ 38 – BE A PIOUS MUSLIM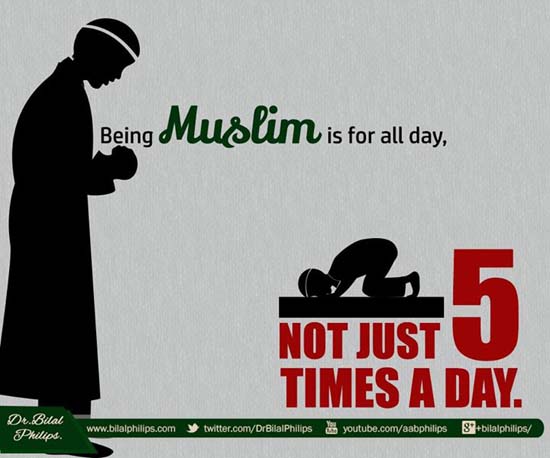 ↓ 39 – ALLAH DOESN'T NEED SALAH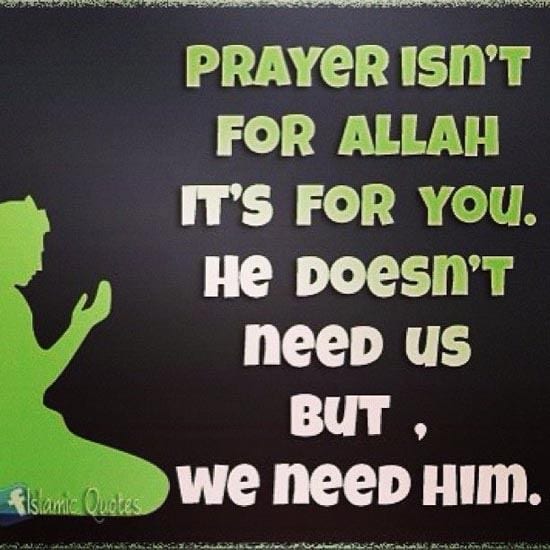 ↓ 40 – TURN TO SALAH IN HARD TIMES
Don't forget to go through these 50 Inspirational Islamic Quotes About Death with Images.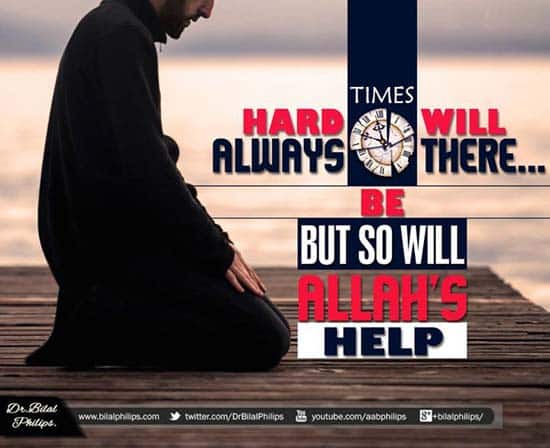 ↓ 41 – SALAH TAKES AWAY ALL WORRIES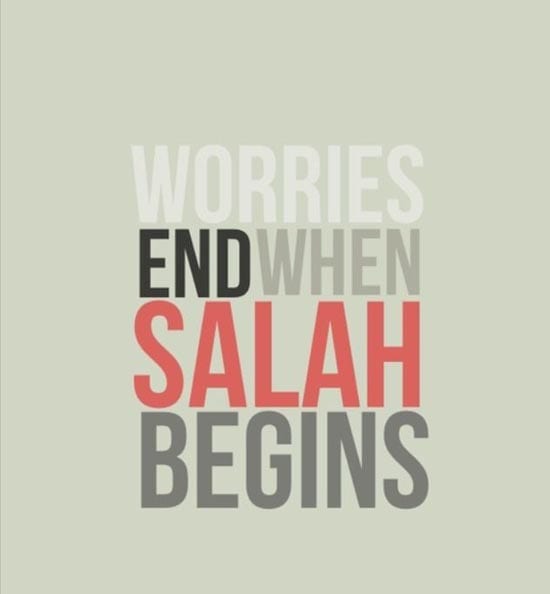 ↓ 42 – SHORTEST DISTANCE BETWEEN YOU AND ALLAH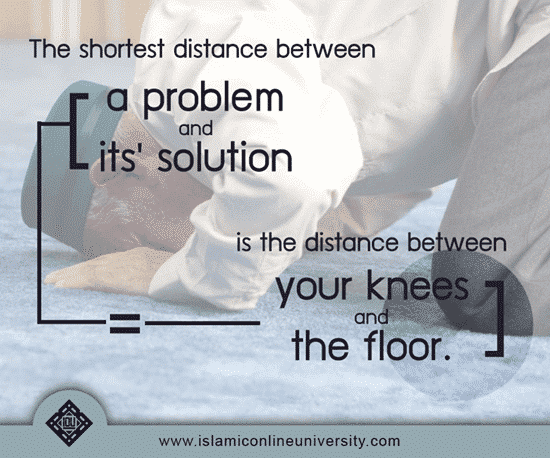 ↓ 43 – CHANCE TO JUDGE YOU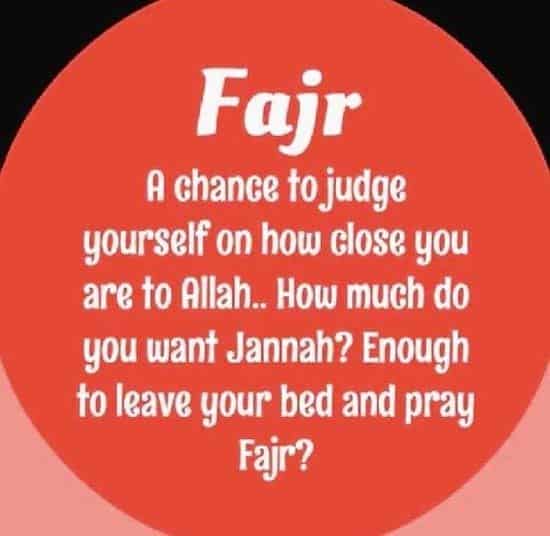 ↓ 44 – WHEN SOUL FEELS GLOOMY AND HEART TURNS TO A DARK PLACE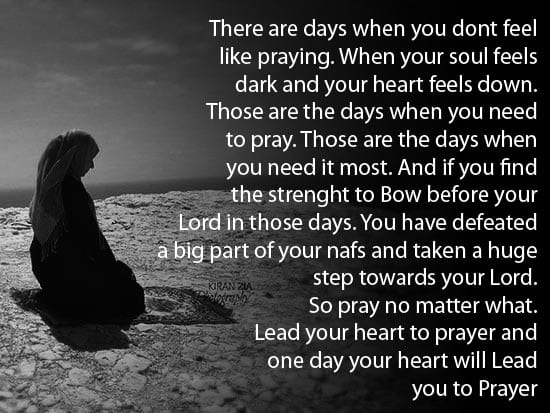 ↓ 45 – The Prophet's Instructions About Namaz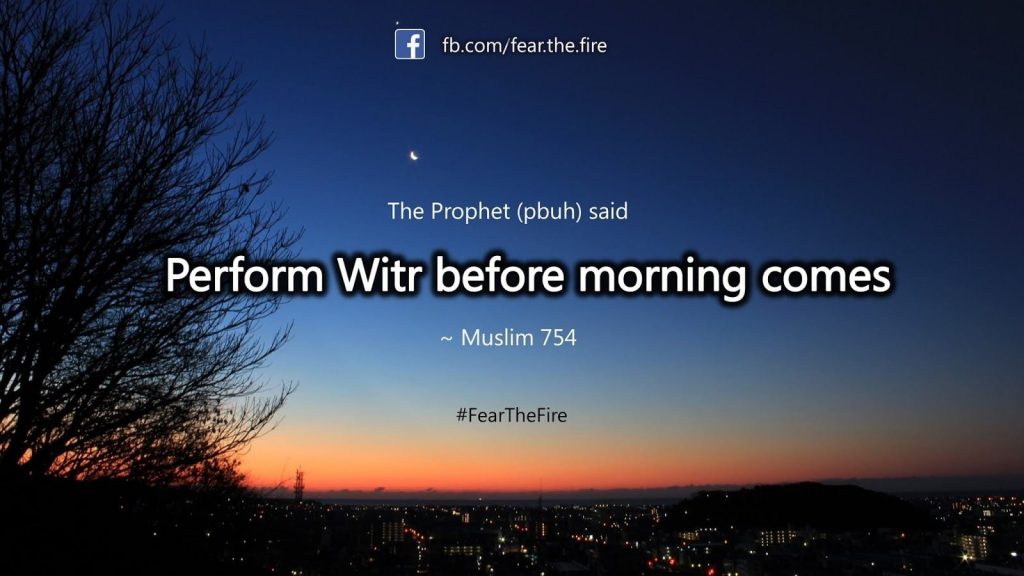 ↓ 46 – Quotes on Namaz from Quran and Hadith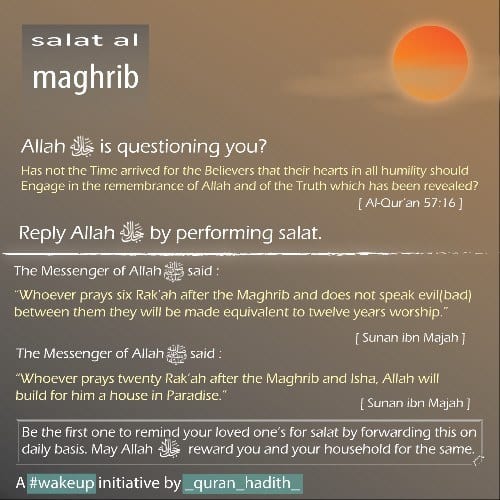 ↓ 47 – METHOD OF OFFERING SALAH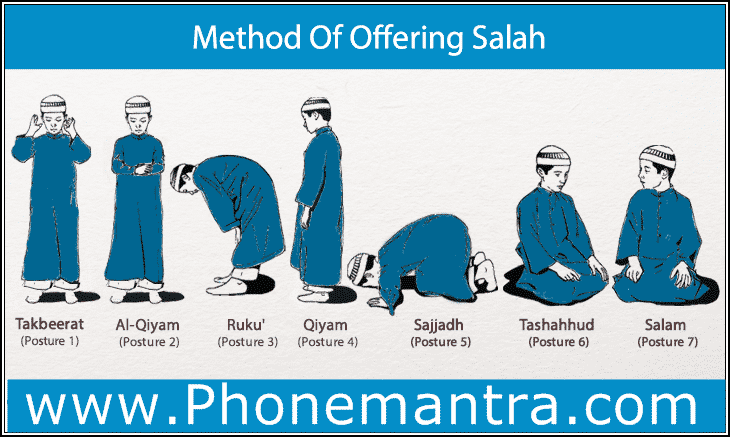 ↓ 48 – PUNISHMENTS IN GRAVE FOR MISSING SALAH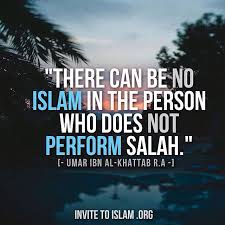 ↓ 49 – WASTE OF LIFE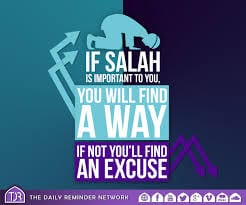 ↓ 50 – NEVER LET YOUR SALAH MINDLESS AND HEARTLESS
Offer Namaz by putting all your heart and soul in it. Your prayers should not be like that thinking about your college assignments or your office timelines but to focus on what you are praying and the purpose of why you are offering Salah.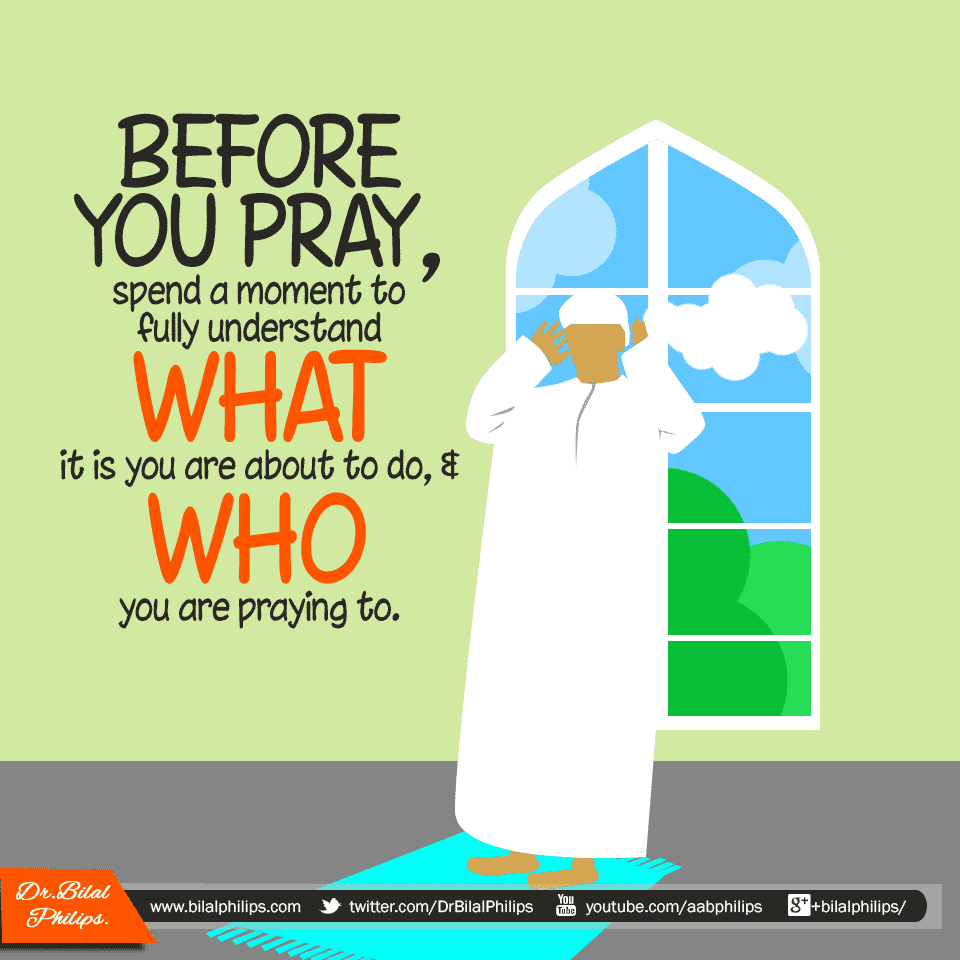 Namaz quotes images
Namaz quotes in urdu
Status on namaz
Namaz status for whatsapp
Fajr salah quotes
Fajr namaz quotes in urdu
Salah quotes quran
About namaz in english