Islamic Quotes about Time Management. Islam is a complete code of life and it has addressed on the issue of time wastage or time killing in useless things on very serious notes. The last messenger of Allah, Hazrat Muhammad (P.B.U.H) also warned us.
The warning is about the negative effects of time wastage and he has stressed upon minimization of time consumption in useless and Haram activities.
What Islam Says About Time Management
As we know the world is created on a temporary basis and is a test for every Muslim. The reality of the realization of the fact that the world is a temporary place and life hereafter is what which has to remain forever itself emphasises on the fact of making our time as useful as possible. Below are some beautiful yet inspiring Islamic Quotes about Time-saving  ,The Importance of Time in Islam its management in a useful way.
↓ 1 – TWO LIMITED BLESSINGS
During the times when we are young, energetic and full of life, we often tend to waste one of the valuable favors of Almighty Allah that we had in our hands that is Healthy body means good health and time. It is important in invest your time in those things which can give benefit for longer period of time specially during the times when we get old and weak. Here are Islamic Quotes about Daughters.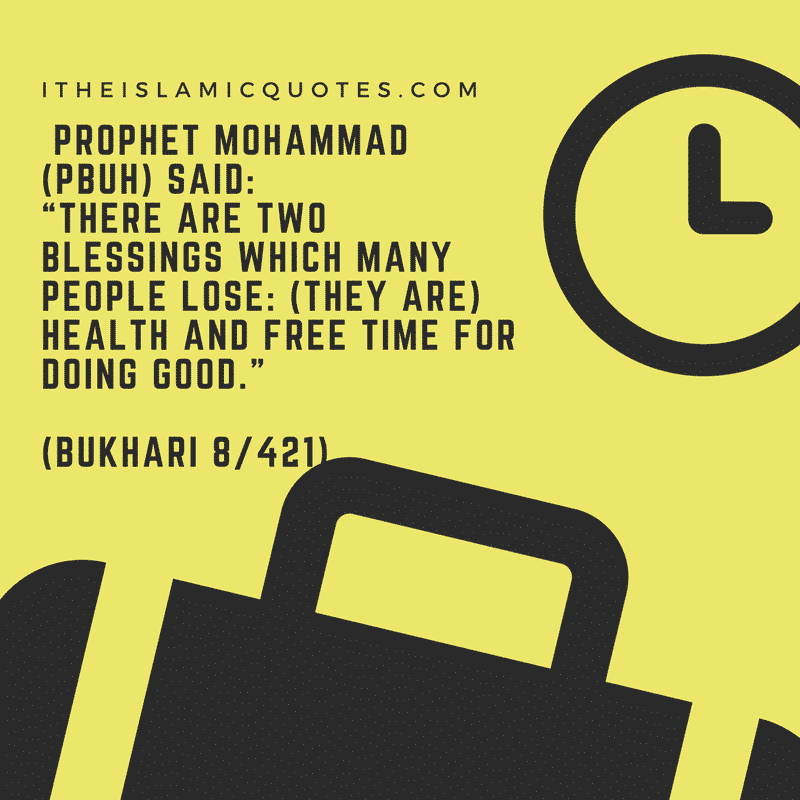 ↓ 2 – DIMENSION OF GOODNESS
We have been given very limited time to live so our maximum efforts should be leading our lives in accordance to Islamic teachings and Sunnah. Let's pray together that our lives become role model for our younger ones and nothing but the dimension of goodness and wellness that would be inspiring for many.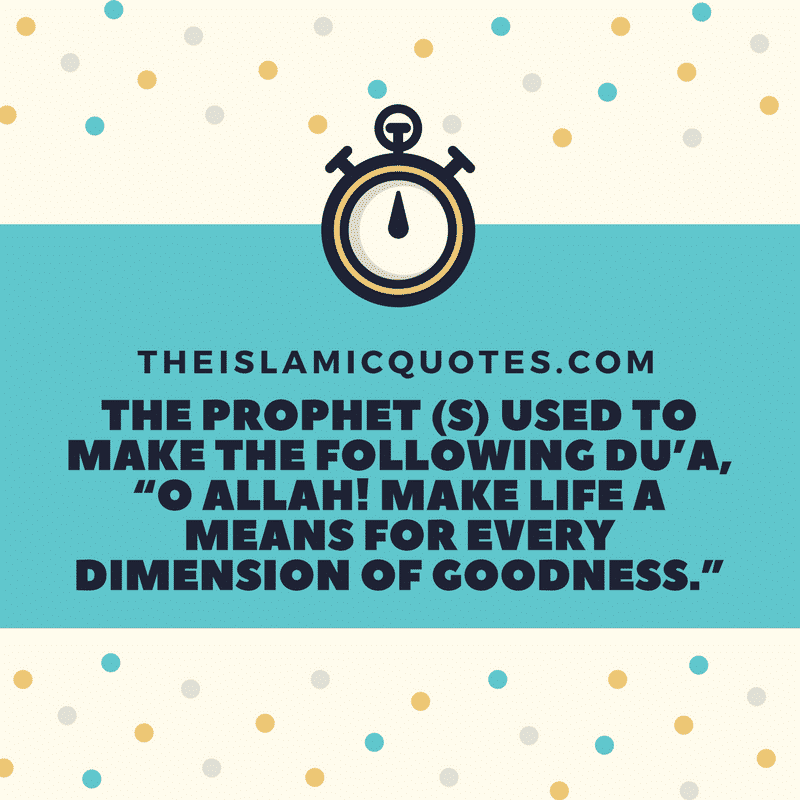 ↓ 3 – FIVE THINGS TO BE GRATEFUL FOR
We have been granted with the number of blessings and favors of Almighty Allah of which we cannot be sufficiently thank Him so we need to make our lives useful and should embark positive impact for others.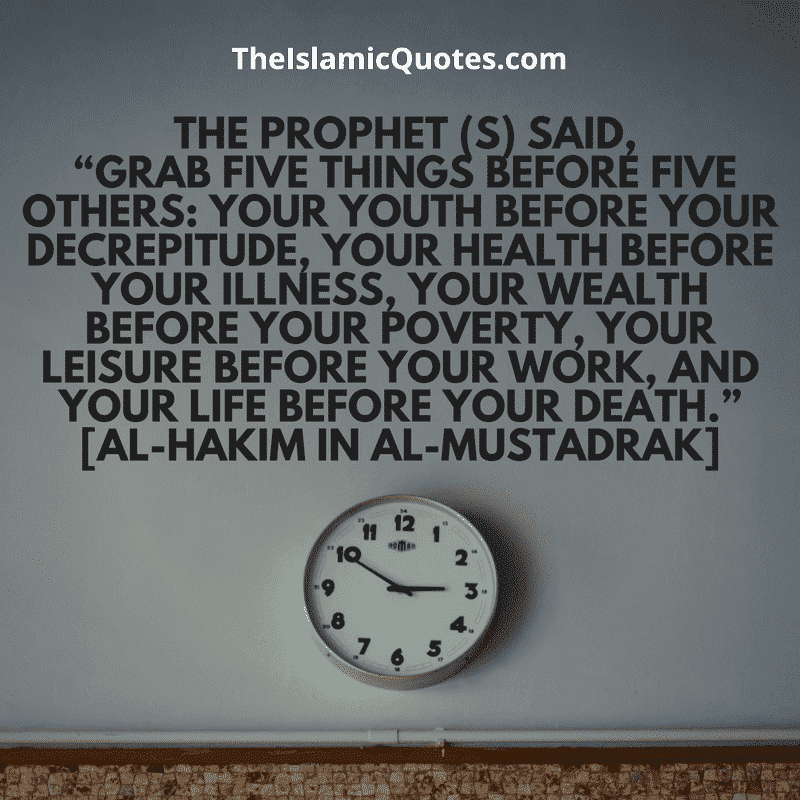 ↓ 4 – DON'T ABUSE TIME
Hardships are the result of many bad or wrongdoings that we have done in past. It is advised to seek forgiveness for our sins as soon as possible as life is unpredictable and death keeps no calendar.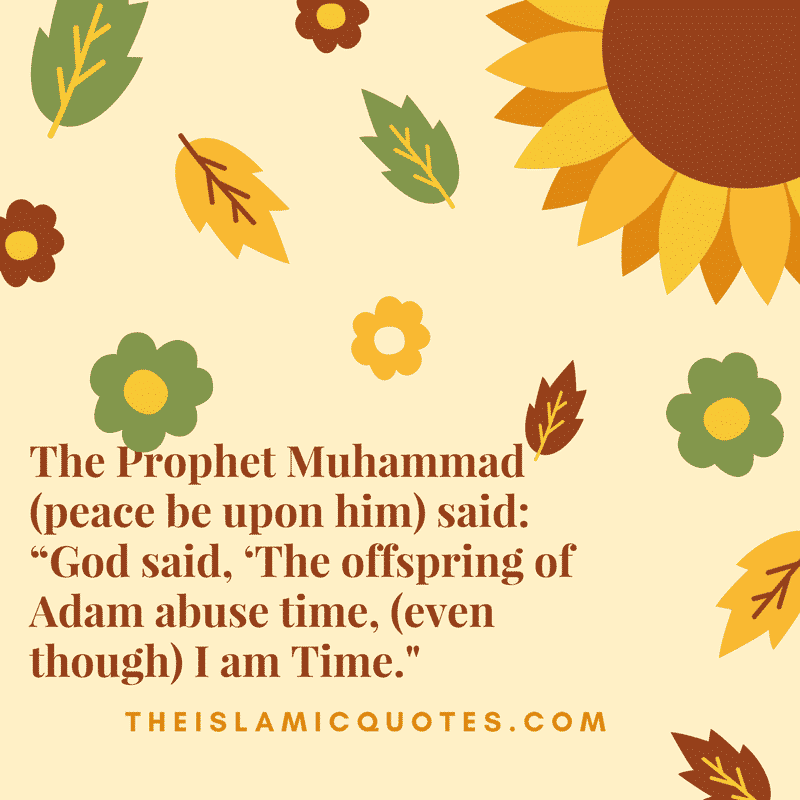 ↓ 5 – THE FLIGHT OF TIME
The flight of time is must and pre-decided. It is us who are lagging behind and have to race with clock.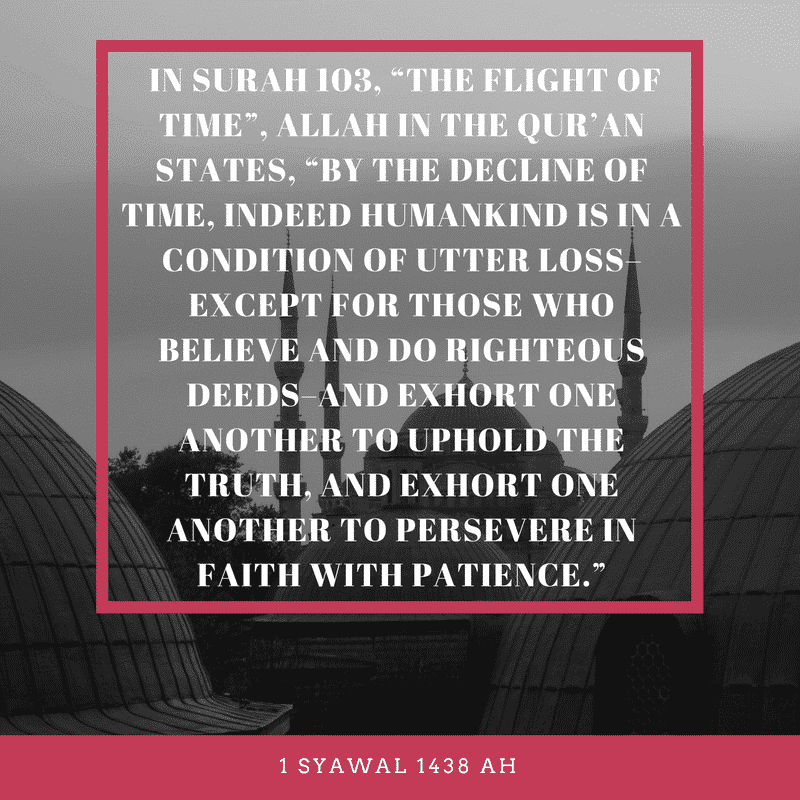 ↓ 6 – ISLAMIC CONCEPT OF TIME
The life hereafter has been declared as infinite path of time and here present life is nothing but a temporary phase which has to go on and will pass away soon. Our emphasis should be to get prepared for the life hereafter.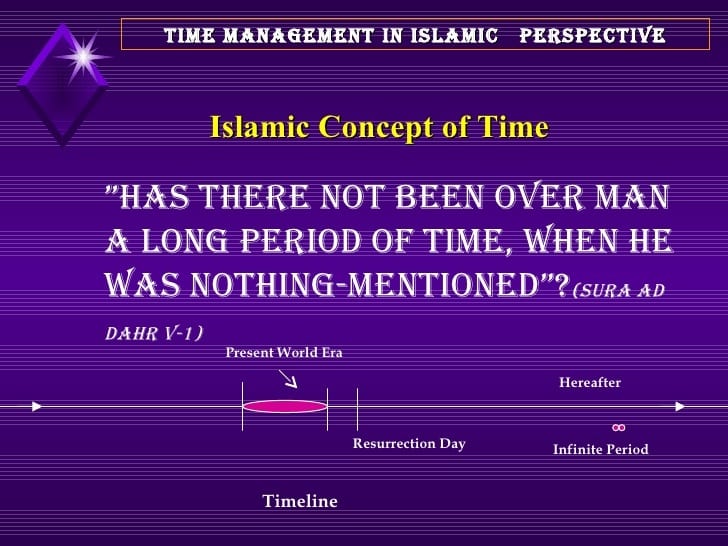 ↓ 7 – HADITH ABOUT TIME
Even Prophet Muhammad (P.B.U.H) put a great stress on making the most of the available useful time and forbade us to waste or kill time in any case.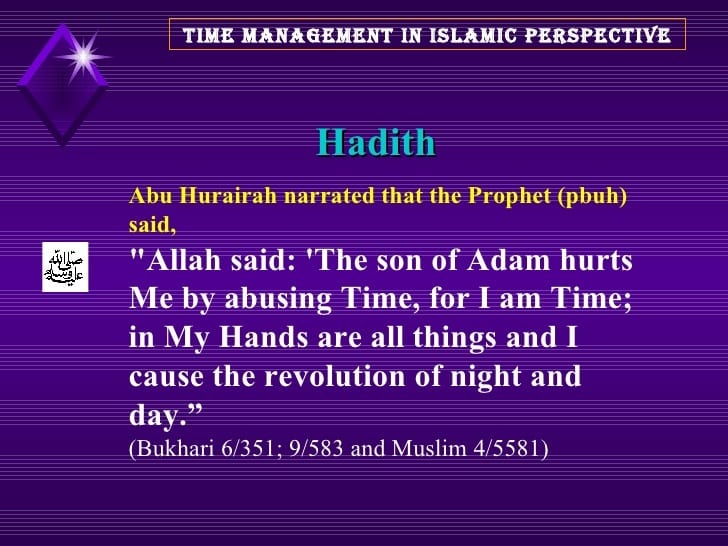 ↓ 8 – FIXED PERIODS OF TIME
Almighty Allah has planned out things in a perfect manner and has punctual routines for everything present in this universe so it is us who are running behind the time.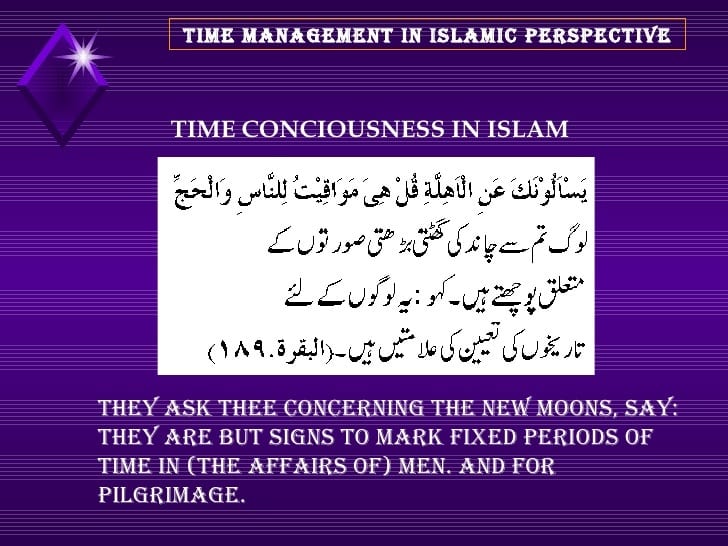 ↓ 9 – STOP WASTING TIME
Islam doesn't support the idea of getting one's time wasted in useless or Haram activities. One should engage himself or herself in the tasks that are beneficial for his or her home, family, society and for the land on which he or she is living on.
↓ 10 – TIME FOR ALLAH
Spare time for namaz prayer and don't get lost in useless activities which are Haram and will not give you profit here in this life or in life hereafter so do what is permanent. Have a look at these 30+ Imam Ghazali's Quotes That Every Muslim Should Know.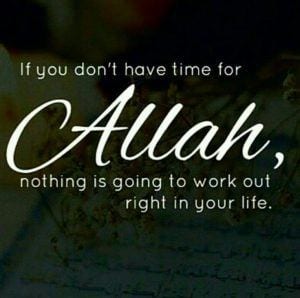 ↓ 11 – DON'T WASTE YOUR TIME IN COMPLAINING
We often waste so much time in nagging about the things that we haven't got. Remember, every thing will be granted to you on perfect time because Allah is the best planner of all, He is wise and He knows well what to do when. Our task is to be grateful for all the uncountable blessings that he has granted to us without even us asking for it.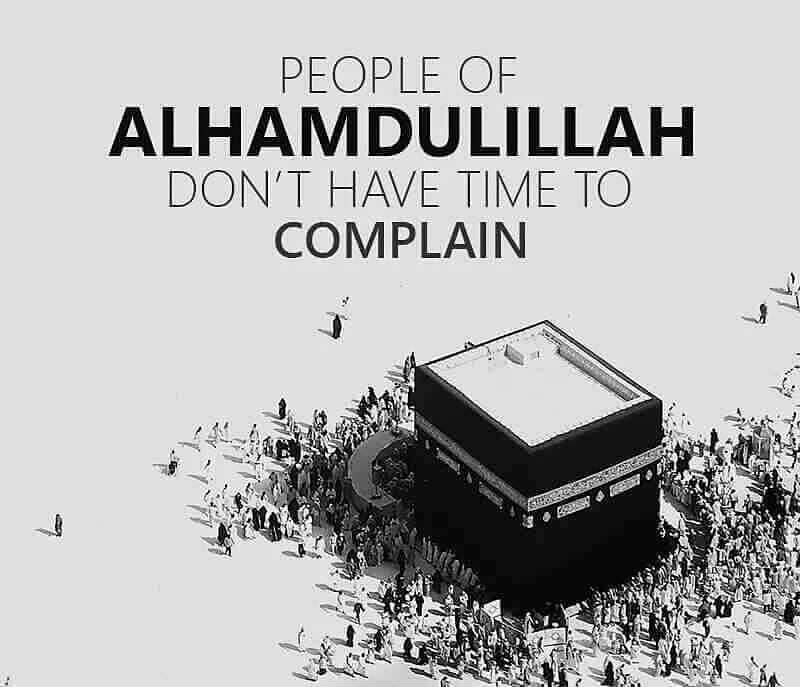 ↓ 12 – LOST TIME CANNOT BE REGAINED
Once time wasted cannot be regained by any means. In our hands, what is possible is to make our future better than our present and our past.Only then we can be in better position in this life and in life hereafter also.
↓ 13 – MAKE YOUR TIME USEFUL
Try your best to make time useful as much as possible by indulging yourself in healthy activities.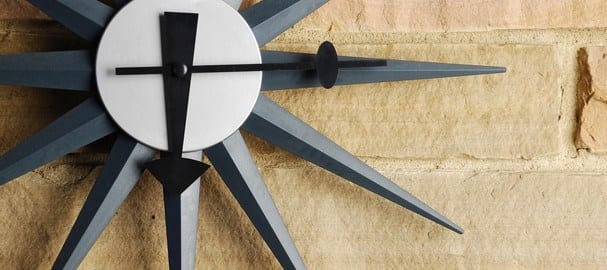 ↓ 15 – INCREASE PRODUCTIVE HOURS
Decrease your leisure time and utilize that part of time in something fruitful for you and your family.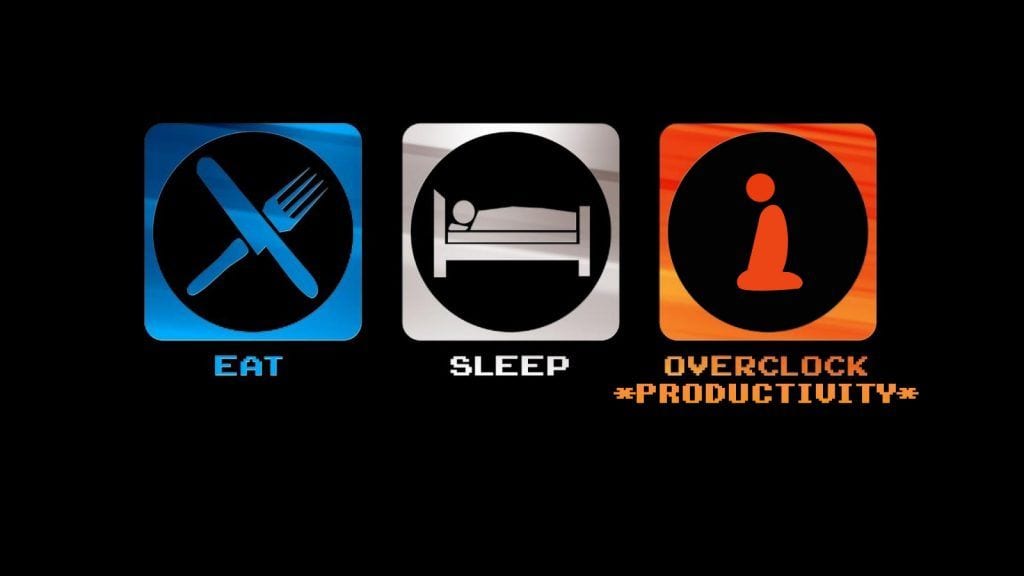 ↓ 16 – MANAGE YOUR LEISURE TIME
Managing leisure time is one of the biggest challenge. Try to indulge yourself in optional prayers whenever you get time, remember death in your spare time or try to read about Islamic history or scholars' quotes and sayings about different aspects of life as these preaching will be your food for soul and you will be able to get rewarded in Jannah also.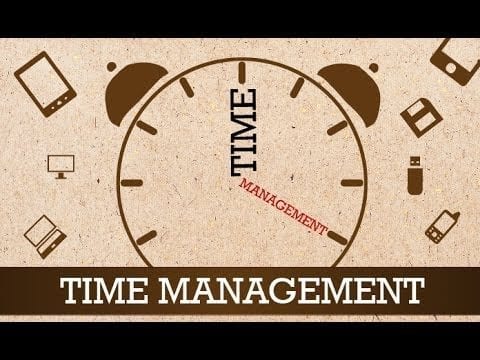 ↓ 17 – LIFE IS GIVEN ONE TIME
Time that has been provided to you is very limited and death is unpredictable but definite. Our task is to utilize the given time in doing as much as positive things as we ever can so that we can become inspiration for many more to come.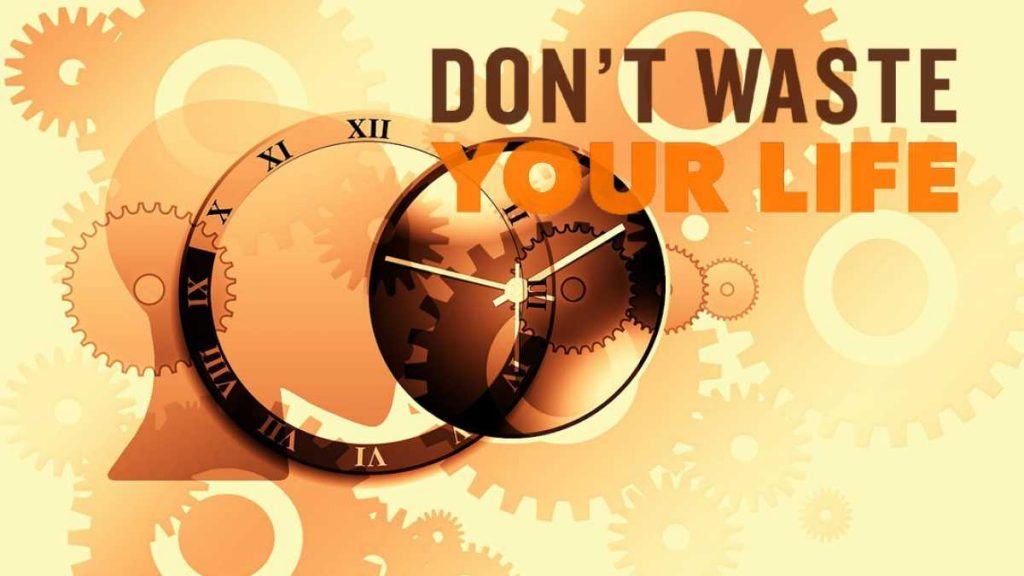 ↓ 18 – TIME CAN BETRAY YOU
Don't think that you have been given plenty of time. No one knows when will one die and who will live longer, who will die young and who will be able to live above hundred years so better to plan your each and every day more efficiently and effectively.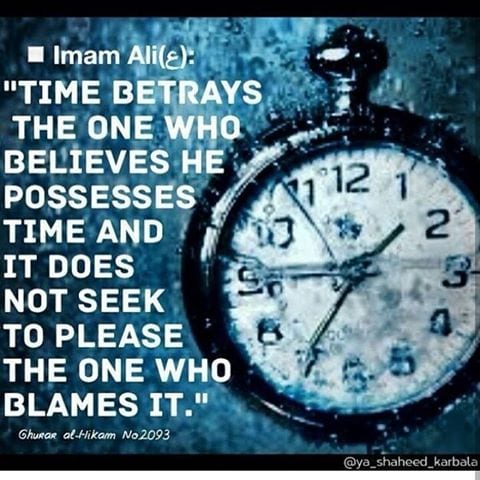 via
↓ 19 – EARN YOUR TIME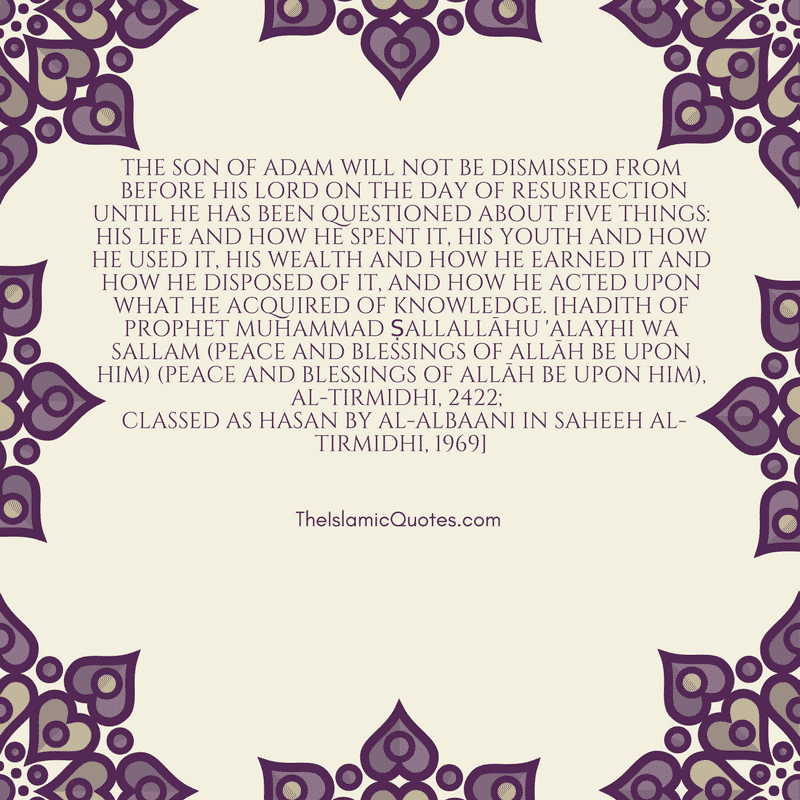 ↓ 20 – WAKE UP EARLY MORNING
Try to wake up early in the morning each day so that you can accomplish all your planned task on time and before ultimate deadline. We are provided with two options. One is we have to run the day and the second option is being run over by the day. Choice is ours! Here are 100+ Islamic Marriage Quotes For Husband and Wife.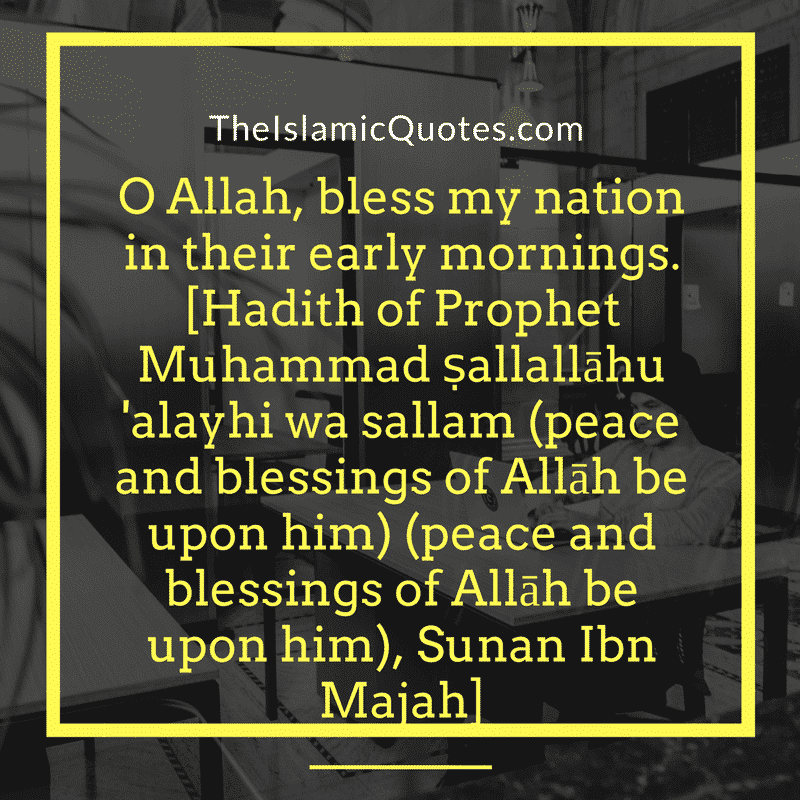 ↓ 21 – LIFE IS A DREAM
Life is so short that it will appear as a glimpse like a blink of eye.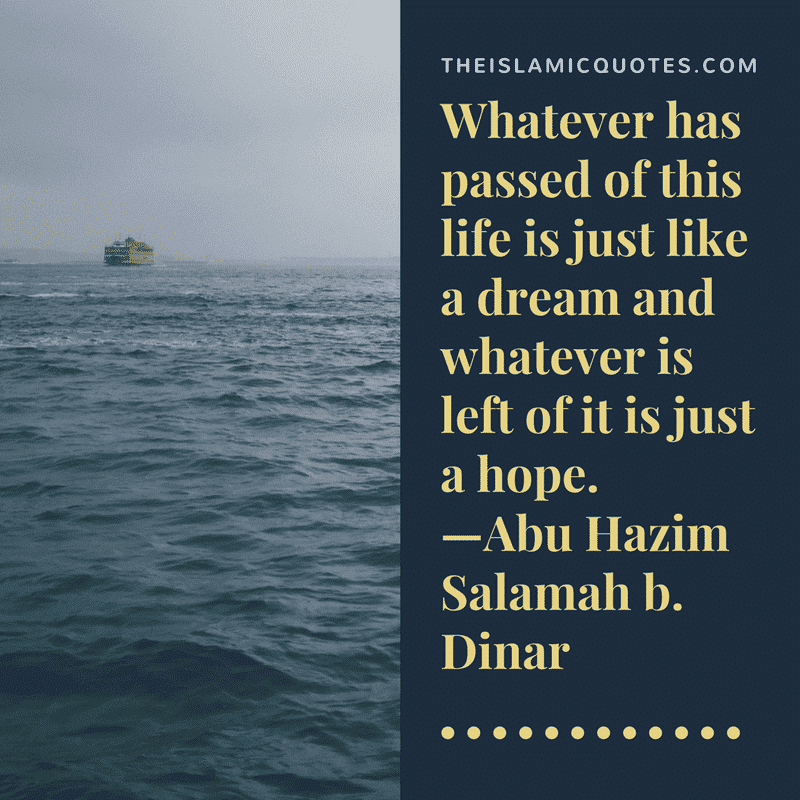 ↓ 22 – TIME IS CAPITAL INVESTMENT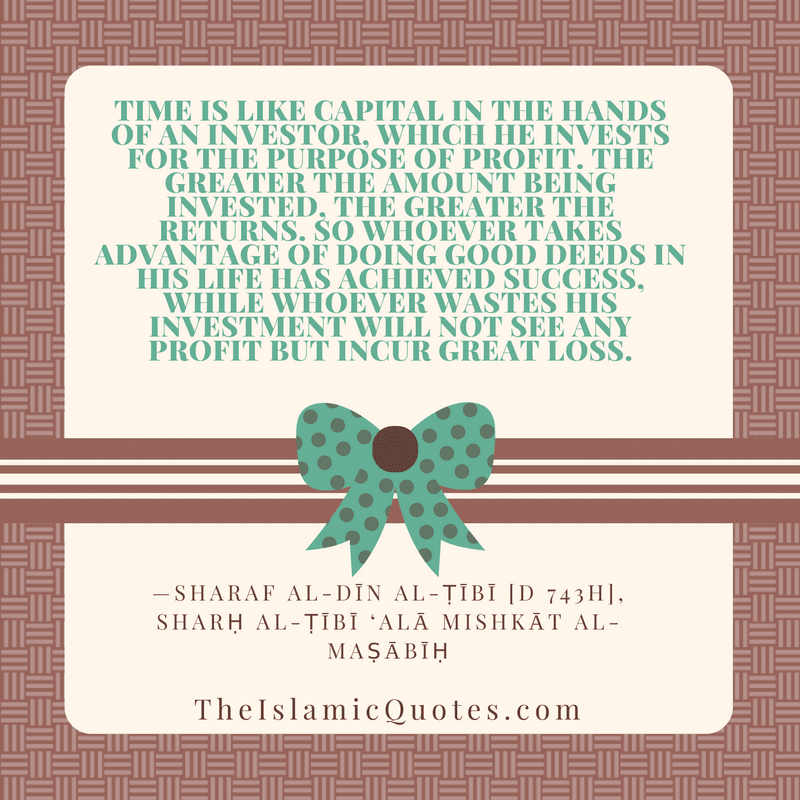 ↓ 23 – LEAD EXEMPLARY LIFE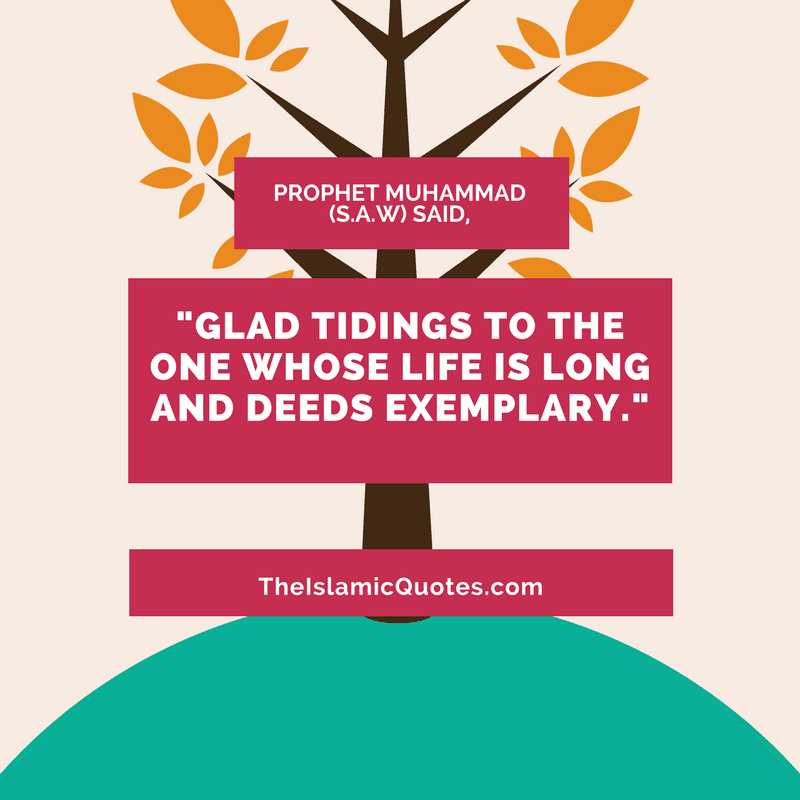 ↓ 24 – BUSYING ASPECTS OF LIFE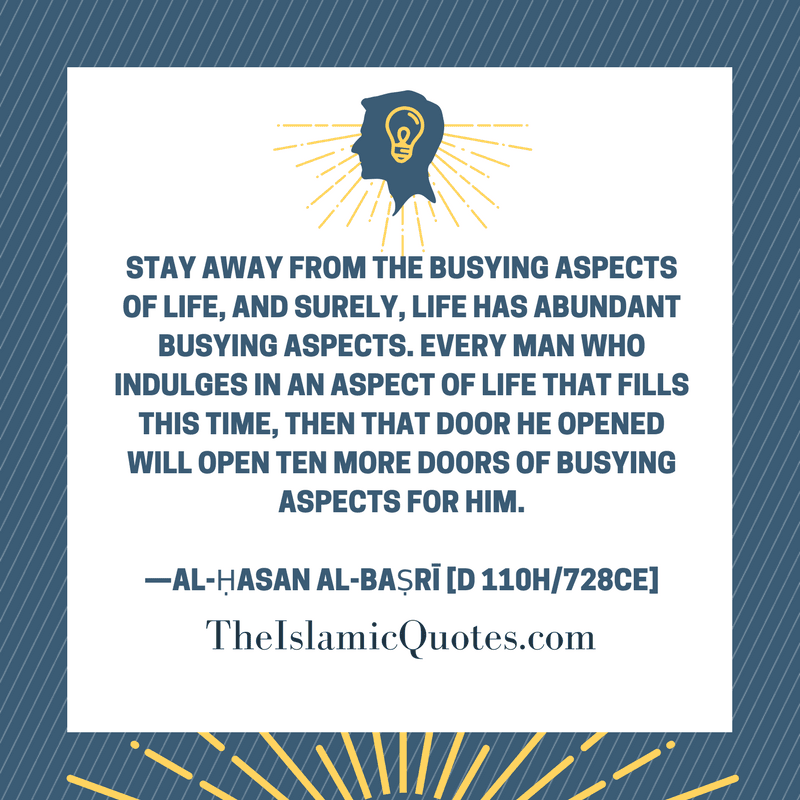 ↓ 25 – UNDERVALUED ASSETS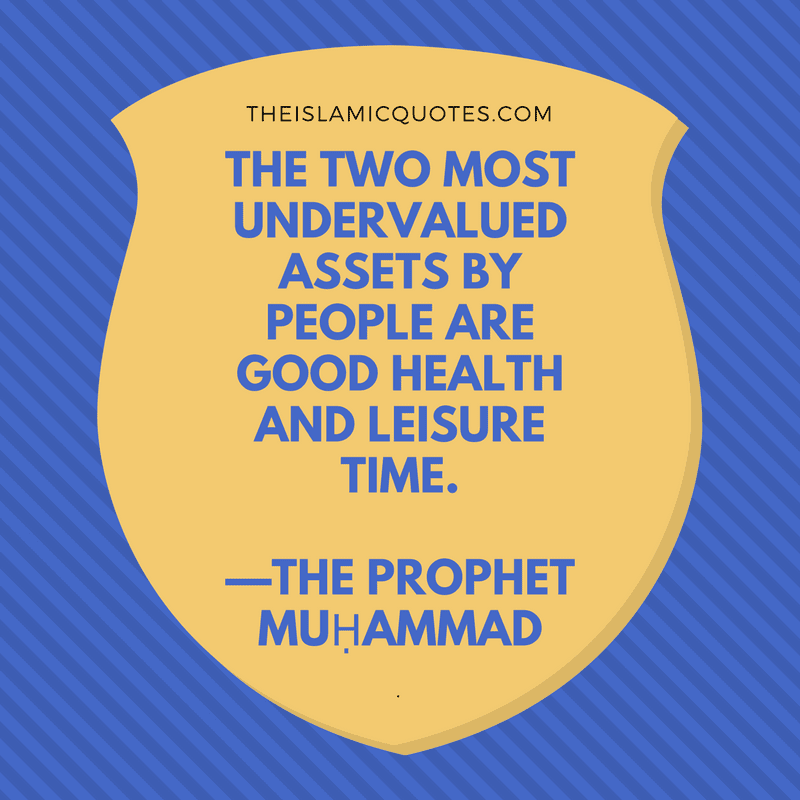 ↓ 26 – LOSING TIME IS WORSE THAN DEATH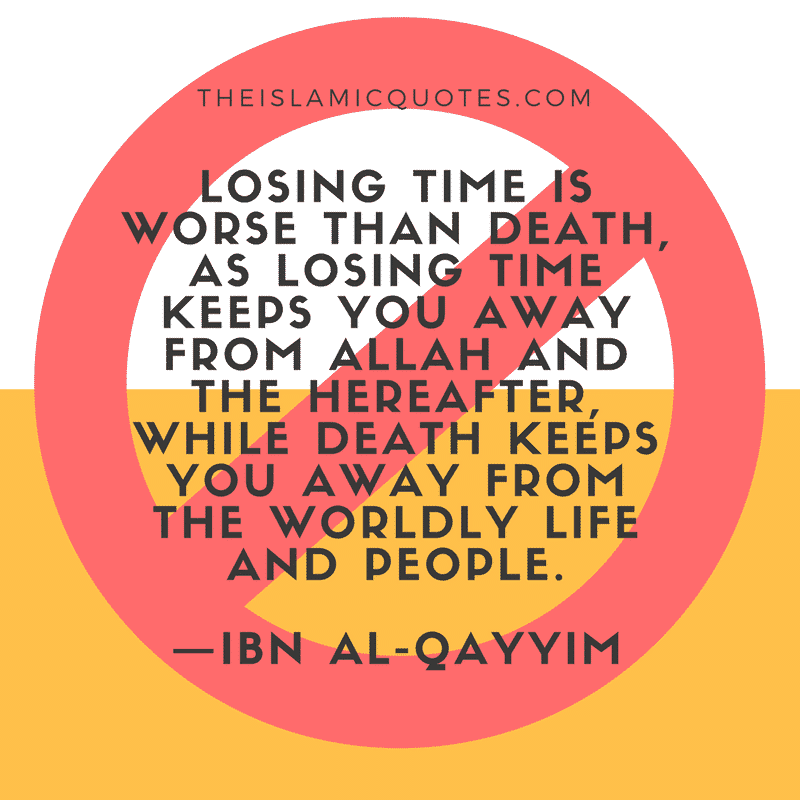 ↓ 27 – ACCOUNTABILITY ON DAY OF JUDGEMENT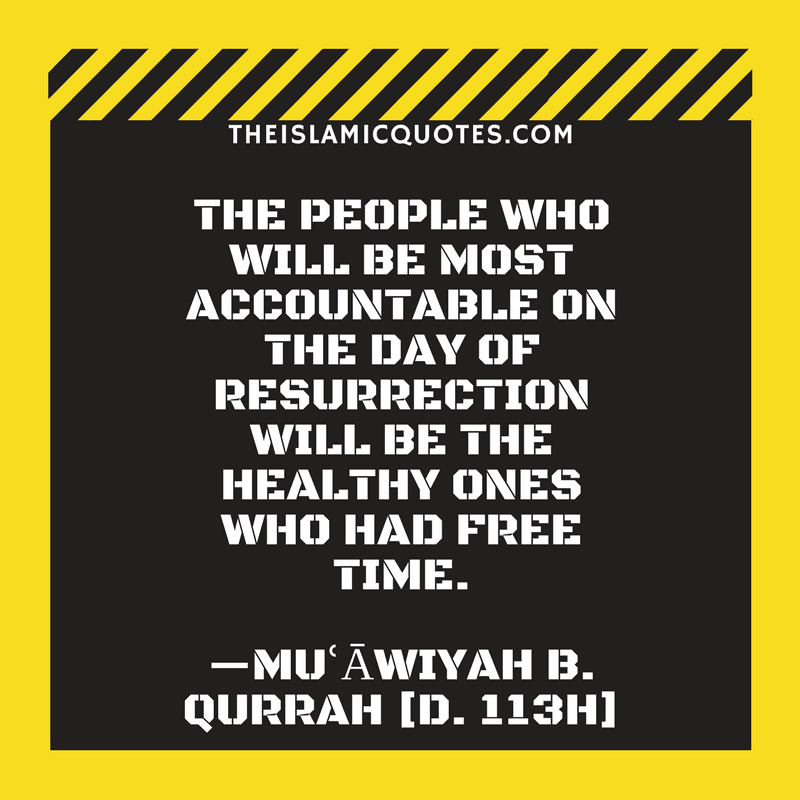 ↓ 28 – FAULT LIES IN US!