Halal Travel Destinations: Muslims are undoubtedly the world's fastest-growing religious group, and Islam, the most renowned religion there is. Being Muslims, we are always attracted to places bearing Islamic history or have a culture pertaining to Islamic values.
Every Muslim wishes to visit these places at least once in his or her lifetime and get to know his religion better or get closer to Allah Almighty. These places not only rejuvenate and strengthen our beliefs in Islam but also gives Muslims a sense of solidarity and unity amongst each other.
What Muslim Countries Should You Visit?
The following ten countries are a must to drop by if you're a travel enthusiast: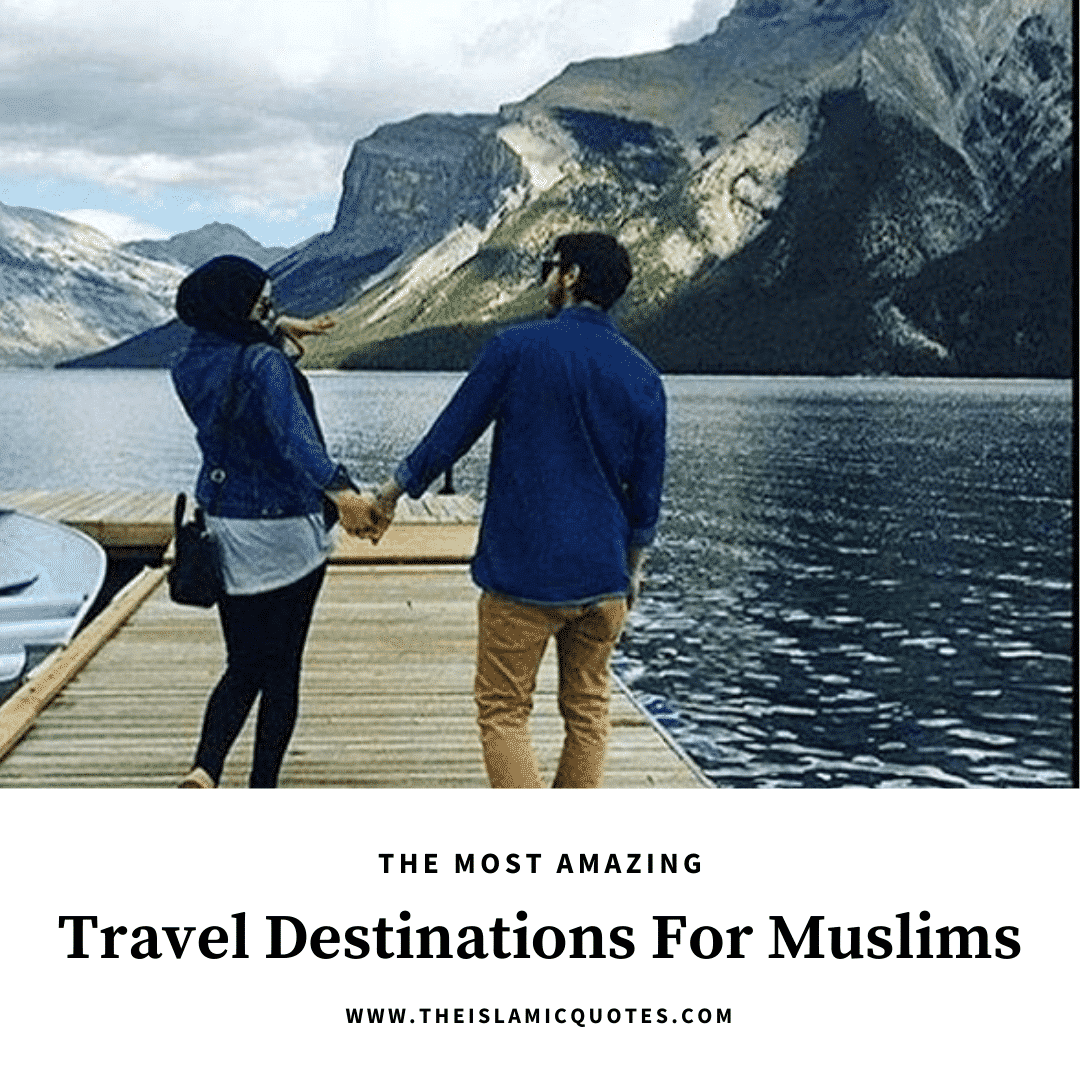 ↓ 10 – Pakistan
Muslim population: 98%
From the natural beauty of Karakoram and Himalayas Mountains in the north to plains and plateaus in the east and west to the coast of Arabian Sea in the south, Pakistan is an interesting combination of different geographies making it an exciting travel destination. On top of that, the country has its fair share of historical places that includes ruins of ancient civilizations and the Islamic architecture of Mughal Sultanate. Despite the lack of tourism, Pakistan still manages to charm its visitors with its diverse cultures, delicious food, and the friendliest people you can ever meet.
Things to do:
Shopping: From state of the art malls to old-fashioned marketplaces, shopping is a delightful experience in Pakistan. There are numerous souvenirs that will surely attract your eye including hand embroidered shawls, unique blue and white pottery, stone jewellery and wooden crafts. Anarkali Bazaar in Lahore, Zainab Market in Karachi and Qissa Khawani Bazaar in Peshawar are some prominent traditional markets while Giga Mall in Islamabad, Packages Mall in Lahore and Dolmen Mall in Karachi are the best malls to shop from local and international brands.
Mountain trekking: What better way to revel in the iconic mountain ranges in the north than to go for hiking. K2, Nanga Parbat and Rakaposhi, the 2nd, 9th and 26th highest mountain ranges in the world along with tons of beautiful places like Passu in Hunza, Fairy Meadows and Deosai National Park in Gilgit-Baltistan and Margalla Hills in Islamabad are worth the visit.
Beach hangout: The northern areas may allure you towards them but the seaside areas not at all far behind in terms of attraction. Along the Makran Coastal Highway lies the exotic beaches of Pakistan. Clifton, Hawke's bay and Sand spit are the well-known beaches in Karachi while Gwadar, Ormara and Kund Malir are some of the popular ones in Balochistan.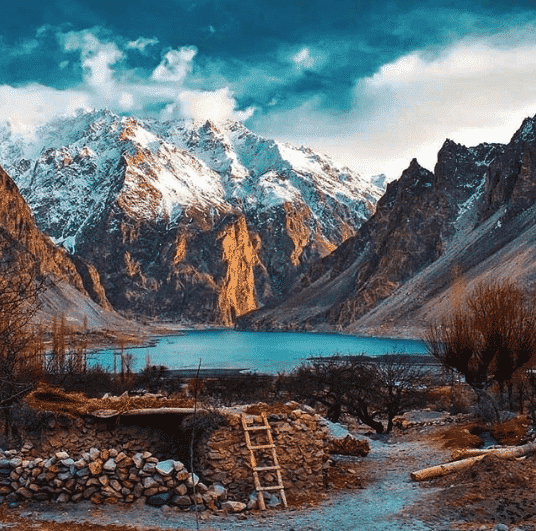 Via
Places to visit:
Badshahi Mosque: Badshahi Mosque is one of the finest pieces of architecture from the Mughal Empire that was constructed in Lahore in 1674 over the span of 2 years by Emperor Aurangzeb. It comprises of three large domes and eight minarets that are ornamented with white marble and red sandstone. Having the capacity to house more than 100k worshippers, it stands tall as the fifth largest mosque in the world.
Mohenjo-Daro: Mohenjo-Daro or "Mound of the Dead" are the last remains of Indus Valley Civilization that have been estimated to be around till 1900 BC. The ancient city has always intrigued archaeologists because of its well-planned water control, bathing areas and drainage system. Even the relics excavated from the site are made up of gold, ivory and expensive stones that clearly shows a wealthy lifestyle of people back then.
Lok Virsa Heritage Museum: Lok Virsa or the "Museum for the people of Pakistan" is a true depiction of folk art, culture and different ethnicities from even the remotest areas of Pakistan. Situated in Shakarparian Hills Islamabad, its sole purpose is to highlight the history of this region and pay tribute to the famous saints and artists that have given their contributions in promoting art, music and literature in the country.
↓ 9 – Indonesia
Muslim population: 99%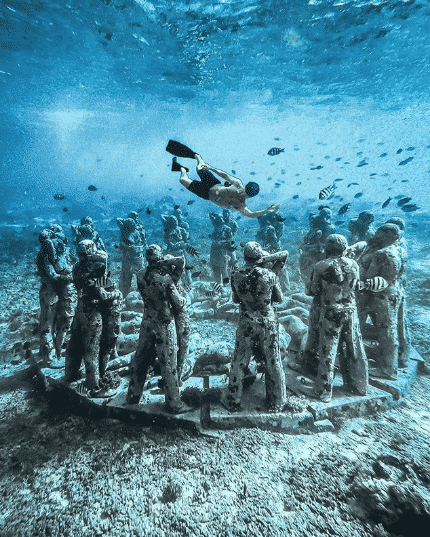 Via
If you have a chance to explore a country where you can celebrate nature and its beauty at its finest then Indonesia will not disappoint you. Home to the world's largest Muslim population and blessed with thousands of Islands, rich culture and traditions, Indonesia has so much to offer in terms of beaches, picture perfect landscapes, natural parks and historical sightseeing.
Things to do:
Relax at a Beach: Indonesian archipelago is filled with beautiful beaches. Nusa Dua Beach, Seminyak Beach, Derawan Beach and Senggigi Beach are famous for their dreamy atmosphere. The Pink beach in Komodo National Park, is one of a kind because of its pink hued sand, red coral reefs and extensive aquatic life.
Water sports: Where there are beaches water sports are just around the corner. Surf the beautiful waves and dive in the crystal blue water to ward off the summer heat and if you are interested in exploring the underwater life then snorkelling and scuba diving are just the things to look out for.
Sightseeing: Indonesia has its share of some of the most epic locations. Built in the 9th Century, Borobudur temple is nothing short of a masterpiece and is also a UNESCO World Heritage site. Another relic from the mid-9th century is the Prambanan Temple which was built to honour and worship Hindu divinities. If this doesn't satisfy you, you can pay homage to the Great Mosque of Demak which was created in 15th century and shows the early signs of spread of Islam in this region.
Places to Visit:
Raja Ampat: meaning four kings is one of the popular destinations in the country. It has almost 1,500 small islands and cays out of which four are very popular, Waigo, Batanta, Salawati and Missool. This place is also known best for its incredible diversity of marine life and also offers the traveler to witness white sand beaches and beautiful sceneries.
Bromo Tengger Semuru National Park: Located in the capital of Java, this place is a major tourist attraction. Mount Brumo and Mount Semuru offers a great hiking experience to its trekkers. it also has a sea sand from which four new volcanic cones have emerged. One thing to remember is to always enjoy the sunrise between the two beautiful hills.
Lombok: Lombok is one of the most visited destinations in the country which offers beautiful beaches, volcanic scenery, pink sand beach, lush waterfalls and has 5,400 beautiful mosques. This place is considered as Trekker's Heaven and houses the biggest volcano, the Gunung Rinjani.
Bali: Bali is popular as surfing and diving destination. The charm of tropical beaches, spiritual culture, volcanic hillsides and rice terraces make this place more appealing. A holiday to Indonesia is always incomplete without voyaging to this beautiful island.
↓ 8 – Azerbaijan
Muslim population: 91%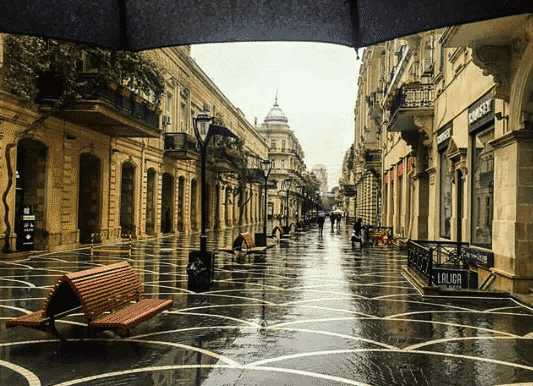 Via
Azerbaijan is a secular Islamic state which is slowly gaining global recognition as a tourism friendly nation. Also named as the "Land of Fire", Azerbaijan is known for its natural and manmade attractions that are topped with a beautiful blend of modern and traditional culture. The capital Baku is developing into a state of the art city with artistic infrastructure and high rises that symbolizes its diverse heritage and can leave its onlookers spell bound. In addition to that Azerbaijan also has it fair share of architectural buildings influenced by its Muslim, Christians and Zoroastrian inhabitants throughout ages.
Things to do:
Sightseeing: Sightseeing in Baku is very interesting and ranges from contemporary to primeval architecture. On one hand you can enjoy the unusual designs of Heydar Aliyev Cultural Centre and the Flame towers while on the other hand are the impressive UNESCO's World Heritage Sites like Ateshgah Temple (The Fire Temple) in Surakhani, the Shirvanshahs Palace and The Maiden Tower in Icheri Shehar (Old City). Among the Islamic buildings, Bibi Heybat Mosque is the most popular site to see.
Shopping: Head out to Nizami Street or House of Craftsmen to do some authentic souvenir shopping. Carpet weaving is a national pride for Azerbaijanis and is considered an honourable gift. Besides this women can opt for jewellery, ceramics or simple head scarfs known as Kelaghayi. For more sophisticated shopping, Port Baku Mall and Port Bulvar Mall are always welcoming.
Summer and winter sports: A visit to Caucasus Mountains is a must whether you're in Azerbaijan in summers or winters. The Shahdag Mountain resort provides a scenic escape from the bustling city life and offers plenty of recreational activities for its guests. In summers hiking, cycling, paragliding and quad tours are common while in winters nothing beats skiing and snowboarding on the white snowy mountains.
Places to visit:
Yanar Dag: Yanar Dag or Burning Mountain is the reason Azerbaijan is called the "Land of Fire". Previously people used to be terrified of this fire and associated it with a spiritual identity which lead to the prevalence of Zoroastrianism 2000 years ago. Later on excessive reserves of natural gas were discovered underneath Azerbaijan and the 10m long wall of fire on Yanar Dag hill turned from a place of worship into a world famous spectacle.
Gobustan National Park: Situated at the west bank of Caspian Sea and in the Basin of Jeyrankechmaz River, Gobustan National Park is a historical art sanctuary perceived to be the habitat of early settlers of Azerbaijan 20,000 years ago. The most amazing sight to see are the prehistoric rock carvings of people and petroglyphs of animals that gives a visual perception of their life and activities. Also visitors can enjoy the renowned mud volcanoes and the musical stone Gaval Dash that gives a tone when you touch them.
Little Venice: Little Venice is a picturesque little town that was constructed in 1960 under the guidance of the Mayor of Baku of that time. Inspired from the Venice of Italy, it is filled with a complex of canals and islands and is considered as the most romantic spot in the city. Go for a gondola ride, try delicious cuisines or simply relish in its serene ambiance.
↓ 7 – Egypt
Muslim population: 90%
The land of ancient civilizations and archaeological treasures, Egypt is every historian's dream location to explore. But this country is more than the tombs and temples of Pharaohs and High kings, it is also an ideal destination for those who love to experience exotic sea shores, large deserts and have an appetite for lavish cuisines. After the conquest of Arabs and later under the rule of Ottoman Empire,  Islam became the prominent religion. Centuries of heritage and cultural diversities merged together makes Egypt one of the most tourist friendly nation in Middle East.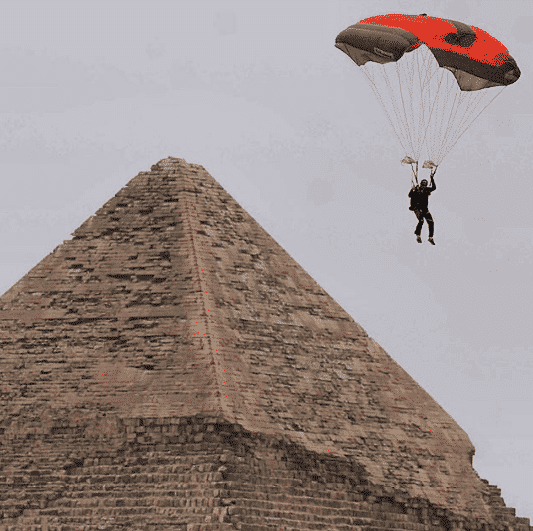 Via
Things to do:
Sightseeing: If you are in Egypt then sightseeing should be the first thing in your bucket list because no country is more inclusive in terms of antiquities and ruins than this state. There are numerous places that will mesmerize you with their structures while others are bound to send a chill through your spine. Pyramids of Giza, the Valley of Kings in Luxor, Rock Temples of Abu Simbel and Temples of Abydos are the sites to look forward to.
Wreck Diving: Open air museums and burial mounds may adorn Egypt's land but what lies beneath the Red Sea is a bigger surprise. Apart from the amazing coral reefs, it is home to many shipwreck sites. Thistlegorm is the most well-known wreck diving site where an English cargo ship from World War II was destroyed by the Germans.
Nile Cruising: There is no better way to relax and spend time with your friends and family than cruising in yet another landmark of Egypt, the Nile River. You can relish the backdrop of desert dunes, the greenery of date palm trees on the river bank and the legendary relics that will greet you on the way.
Places to visit:
Pyramids of Giza: Pyramids of Giza are truly a sight to behold. One of the Seven Wonders of the World, they were erected by the Pharaohs for themselves as tombs. The largest is called the Pyramid of Khufu and is 147 meters tall, the second Pyramid is the burial chamber of Pharaoh Khafre which is guarded by the surreal limestone Sphinx statue and the third belongs to the Pharaoh Menkaure which is the most complex in structure out of all. Still to this day they stand with all their might and grandeur and is one thing that shouldn't be missed while visiting Egypt.
Citadel of Saladin: Marking the entry of Muslims in Egypt, Citadel of Saladin is a medieval stronghold which was built by Salah al-Din al-Ayyubi as a military base to protect Cairo from the Crusaders. Purged on a hill top and strengthened with walls and guard towers, it was used to keep watch on the city and has also served as the seat of King for centuries. Today the citadel houses the Mamluk Mosque, Mosque of Suleiman Pasha and the renowned Qaser El Gawhara Museum.
Egyptian Museum: Having a massive collection of more than 120,000 artefacts of Pharaohs and Egyptian monarchs, the museum is a great place to nurture your history knowledge where the tales of each object will surely take you back in time.
↓ 6 – Morocco
Muslim population: 99%
Morocco is a Muslim majority country blossoming in natural beauty. It is gaining immense popularity among tourists from all over the world because of its breathtaking coastal cities, magnificent deserts and famous mountainous regions. Throughout centuries Morocco has seen the folding and unfolding of various civilizations but now the African Arab culture remains dominant here. With fascinating traditions, diverse lifestyle and rich cuisines, it is the ultimate vacation destination for every person who desires tranquillity and an escape from their monotonous daily routines.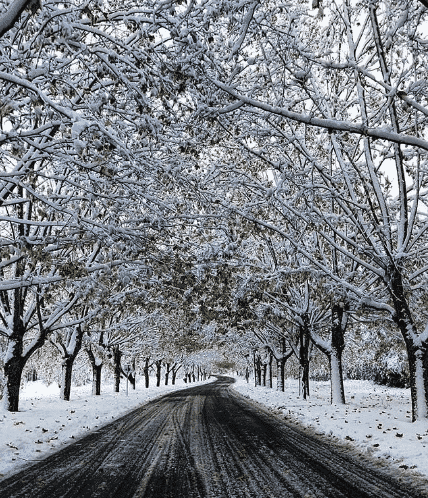 Via
Things to do:
Kite surfing: Kite surfing is the top attraction of Morocco's seaside areas. With strong oceanic winds breezing the shores, it is the perfect water sport in warm weather. Dakhla and Essaouira are the most prominent beaches to enjoy kite surfing.
Desert camping: If you are looking for an expedition that can quench your thirst for adventure, then nothing compares to desert camping in the Sahara desert. Tours usually start from the city of Marrakech to Merzouga and all the way to the large dunes of Erg Chebbi. Camel trekking, quad bike riding and dune surfing are few enjoyments along the way but nothing beats night camping in traditional nomadic tents.
Snow skiing: Winters are beautiful in Morocco. Either you can go for a hike to the scenic snow-capped High Atlas Mountains or venturing to one of the few skiing clubs in Africa, the Oukaïmeden Ski Resort.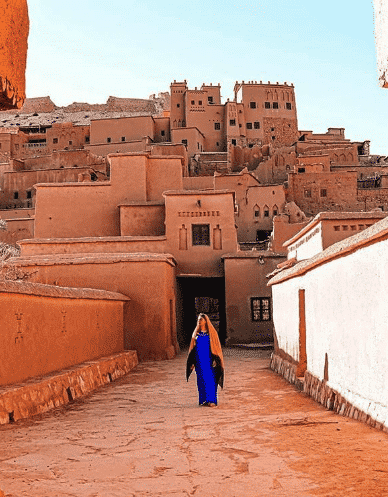 Places to visit:
Hassan II Mosque: Hassan II Mosque is Casablanca's iconic landmark and is the 8th largest mosque in the world with the capacity to incorporate more than 120k worshippers. Projecting out into the ocean with carefully laid marble flooring, mosaic tile work and intricate stone and wood art, it is a true depiction of exceptional craftsmanship. The doors of Mosque are open for tourism for both Muslims and non-Muslims and are conducted in various languages.
Chefchaouen: If you're a photographer looking for a perfect click or an artist searching for a serene environment to paint or write then Chefchaouen is where you should head. Right in the heart of the Riff Mountains, this quaint little blue town is all about giving its visitors a relaxing and peaceful experience. Other than that you can also go for hiking on the mountains or buy handicrafts from local markets.
Ait Ben Haddou: Ait Ben Haddou is a 17th century ancient fortress that used to be an old trade route from Marrakech to Sahara. This UNESCO World Heritage Site saw considerable families residing in the village in earlier 20th century but now they have been reduced to 5. Still Ait Ben Haddou remains an attraction for day trippers because of its archaeological importance and appearance in many Hollywood films.
You should also have a look at these 50+ Marriage Anniversary Status For Husband In English.
↓ 5 – UAE
Muslim population: 76%
United Arab Emirates (UAE) is no doubt the most modern country in the Middle East. Comprising of seven regions, it is every tourist dream vacation spot. Although the Arab culture is dominant here but you can clearly feel a western influence in their community and infrastructure. Home to the world's tallest buildings, extravagant shopping malls and exotic beaches, UAE, with all its splendour, will surely teleport you to a realm of ultimate relaxation and entertainment.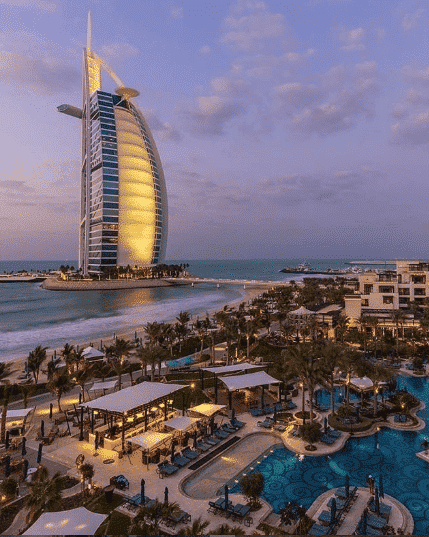 Via
Things to do:
Desert safari: If you are traveling to UAE and have not planned a trip to the deserts then you are missing the most thrilling adventure ever. Quad biking, camel riding or dune buggy ridding are some of the activities that should be in your itinerary while going for desert safari.
Dhow ride: Sightseeing in Dubai cannot be more entertaining than riding in traditional Arabic boats called dhows in Dubai Creek. You can view renowned landmarks on the way or book a dinner cruise and enjoy cultural festivities on it.
Beach fun and water sports: UAE is filled with some of the most iconic natural and manmade beaches like Jumeirah Public Beach in Dubai, Corniche Beach in Abu Dhabi and Khor Fakkan in Sharjah. While for some relaxing in the cosy white sand or swimming in the clear blue water is heartening, others can try a plethora of water sports to nurture their adventurous spirit. Scuba diving, snorkelling, para sailing or windsurfing are few of the sports to look out for.
Shopping: From aesthetics and enormity of malls to the traditional and astounding souks, shopping is a whole new experience in UAE. Dubai Mall, the largest mall in the world, Abu Dhabi Mall and Mall of the Emirates are the most popular shopping centres. Other than that Gold and Spice Souk, Perfume Souk and Souk Al Bahar are a few places that are sure to excite a shopaholic.
Places to visit:
Burj Khalifa: I guess no tour is complete without paying a visit to the tallest building in the world. Containing 200 storeys, Burj Khalifa occupies luxurious hotels, apartments, restaurants and the world's highest observation deck "At the Top" on level 124, 125 and 145. So if you are here to enjoy the magnificent views of Dubai, Burj Khalifa will not disappoint you.
Sheikh Zayed Grand Mosque: Sheikh Zayed Grand Mosque is the highlight of Abu Dhabi and ranks among one of the largest mosques in the world. Its architecture is inspired from various Muslim civilizations whereas the interior artwork includes intricate calligraphy around the dome, handmade carpets and a large courtyard adorned with pools that can leave you mesmerized with its delicacy. Overall the mosque can house 40k worshippers during prayer times and is open for both Muslims and Non Muslims.
Al Bastakiya: Bastakiya or Al Fahidi Historic District is the part of old Dubai and was named so after the town of Bastak in Iran by its settlers. Narrow alleys, mud and stone houses with iconic wind towers installed for aeration, museums, galleries and souvenir shops are the main attractions here. Bastakiya quarters may not have the glitz and glamour of modern Dubai but its cultural uniqueness is as enthralling as the rest of city.
↓ 4 – Turkey
Muslim Population: 98%
Turkey is a perfect balance of eastern and western culture. With natural beauty that is second to none and landscapes that can leave one breathless, it can truly bring out the adventure-loving spirit within a person.
Also Turkey has been inhabiting many civilizations throughout centuries, like the Greek, Persian, Ottoman and Byzantine empires and this diversity can be seen among the variety of sacred and architectural landmarks spread around the country.
With inspiring places to see, a number of religious sites in Turkey and tons of activities to keep you company, it is a perfect destination to spend holidays with family and friends.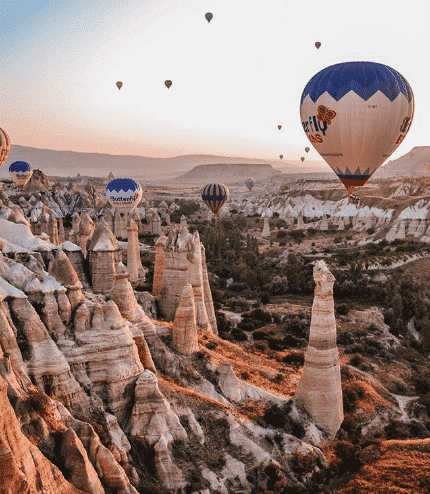 Via
Things to do:
Balloon riding: One thing you cannot afford to miss is the hot air balloon ride at sunrise above the beautiful Cappadocia. You can fly above the mesmerizing rock formations and feel the never ending beauty this place has to offer.
Sailing and cruising: Whether you are a sea lover or not, cruising along the famous Bosphorus strait should be on your bucket list.  You can enjoy the amazing sites between the two continents and learn the history this landmark holds. If you are thinking of spending a pleasant evening with your loved ones, dinner cruise on Bosphorus is the ideal place to book.
Sightseeing:  From the famous ruins of Ephesus and Aspendos dating back to the era of Roman Empire to Sumela Monastery from Byzantine Empire and to the amazing Topkapi Palace of Ottoman Empire, Turkey is filled with archaeological wonders that are bound to take you back in time.
Places to visit:
The Blue Mosque: A trip to Sultan Ahmet Camii or the Blue Mosque is a must if you are touring Turkey. The mosque is a relic of the great Ottoman Empire having some influence of the Byzantine era that can be clearly seen in its architecture. The best part about it is that they are open for visits for both Muslims and non-Muslims except during prayer times.
Pamukkale Thermal Pools: These mineral rich natural springs are every nature lover's ideal vacation spot. Walk barefoot over the white travertine cliffs, dangle your feet in the thermal pools or just immerse yourself in the chronicles of this city, they will leave you awestruck at every corner.
Mount Nemrut: Also known as the mountain of gods, Mount Nemrut dates back to the Mesopotamian era and is recorded as 2,134 meters high. Its summit was constructed as a burial mound by King Antiochus-I for himself. Now the excavated remains of giant stone statues of gods can be seen around its terraces. Although a very unusual archaeological site, it is best known for enjoying sunrise and sunset.
Grand Bazaar: If you want to experience shopping in the truest form don't forget to drop by the hustling bustling Grand Bazaar in Istanbul. With over 4000 shops spread along 60 streets, it not only holds the title of being one of the oldest but also the largest covered market in the world. Its uniqueness and antiquity is what makes it a top tourist spot.
↓ 3 – Malaysia
Muslim Population: 61.3%
The country of diverse cultures and ethnicities, Malaysia is one of the most fascinating Islamic state in South East Asia whose amalgamation of elegant beauty and manmade high rises can leave you ecstatic. On one hand their iconic rainforests, inspiring landscapes and delicious cuisines attract thousands of pleasure seekers worldwide while its theme parks and shopping malls offer the very best enjoyment you can ask for. So be it your honeymoon or a family vacation, Malaysia always tops the list in offering a lot more in a budget friendly way.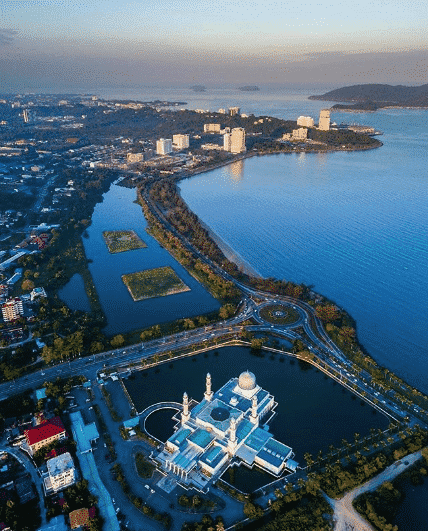 Via
Things to do:
Water sports: Head to Langkawi Islands if you want to try your hand at some of the exuberant water sports like snorkelling, scuba diving, parasailing and jet skiing.
Theme parks: Malaysia welcomes its  tourists with state of the art theme parks. Among them the most popular are Sunway Lagoon Park in Petaling Jaya, Legoland Malaysia in Johor Bahru and Genting Highlands Theme Park in Pahang
Nature parks: Taman Negara National Park and Mulu National Park are few of the many parks in Malaysia that allow you to explore the diversity of flora and fauna of this region
Shopping: Shopping is always fun and Malaysia is full of amazing malls and markets. Pop into some of the famous malls like Central Market and Suria KLCC in Kuala Lumpur and Langkawi Parade in Langkawi for an epic shopping experience.
Places to visit:
Petronas towers: The Petronas towers are situated in Kuala Lumpur (KL) and hold the title of the world's tallest twin buildings. Sky Bridge is the highlight of towers which is a 170 meters high bridge that joins the two towers and has a speciality for holding breath taking views of KL.
Batu caves: Whether you have an adventurous soul or not, a visit to Batu caves is a must. These fascinating caves are internally lined with limestone and adorned with Hindu shrines. The most common among them is the Cathedral cave which is constructed atop a cliff and is welcomed by a 140 feet large golden statue of Hindu deity, Lord Murugan.
Melaka city: This historical city by the Melaka River is a UNESCO world heritage site filled with iconic pieces of architecture like A Famosa Fort, Malacca Sultanate Palace and Jonker Street.
Cameron highlands: If you want to run away from the city life and enjoy a calm and serene environment then Cameron highlands is the perfect hill station for you. It is famous for its vast orchards and tea cultivation and also offers many attractions for its tourists like Butterfly Garden, Strawberry Farm, tea making centre and Lata Iskandar Waterfall.
↓ 2 – Iraq
Muslim Population: 95-98%
Iraq, the centre of ancient Mesopotamian civilization and home to multiple nations over centuries is a hub of learning and knowledge for history lovers. It is bound with sacred shrines of prominent Islamic leaders, various archaeological sites and scenic beauty that can leave you in awe. With diverse heritage and traditions that are heartwarming and welcoming, Iraq makes our list as one of the unique places to travel to.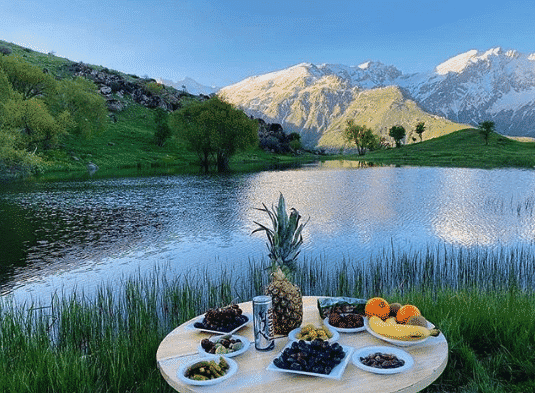 Via
Things to do:
Pilgrimage: Millions of Shia Muslims make pilgrimage to Karbala every year to mourn the martyrdom of Imam Hussain (R.A). The pilgrims travel on foot from Najaf to Karbala on the fortieth day following Ashura as a symbol of solidarity with the Imam and his companions
Sightseeing: Among the many historical places, Erbil Citadel is one of the most famous. This UNESCO World Heritage Site is located in the heart of Erbil city and promises ancient exhibits and textile museum for tourists. Ziggurat of Ur is another well preserved site which was constructed in Mesopotamian era to worship gods. Till now it holds spiritual importance and fascination for vacationers. Last but not the least the highlight of Iraq, the city of Babylon which has seen many great kings, empires and epic battles over centuries. Huge Walls, temples and monuments like the Hanging Gardens of Babylon are a must to visit places.
Recreation: Gali Ali Bag and Bekhal Waterfall are some places to relax and enjoy the beauty of nature.
Places to visit:
Karbala: It is the mausoleum of the third Imam, Imam Hussain where Shias from all over the world gather in the Islamic month of Muharram. Moreover, the graves of Imam Hussain's sons, Ali Akber and Ali Asgher, are also at Karbala. The city is known for the historic battle of Karbala which saddens every Muslim's heart to this day.
Najaf: Najaf is a place in Iraq that has the mausoleum of Imam Ali, Hazrat Adam and Hazrat Nuh. Imam Ali Mosque is also located here which consists of the tombs of some prophets and other Islamic figures of Islam.
Kufa: Residing in this city is the famous Masjid-e-Kufa which has unmatched importance in the history of Islam and the house of Imam Ali. This city was founded by the Islamic Caliph Umar and is considered as one of the oldest and most beautiful cities in the Islamic world.
Baghdad: The city of Baghdad is known for producing many famous Islamic scholars. With the spread of Islam, the city became the center of scientific knowledge, art, trade and language from 8th to 14th century. This period is recorded as the 'Golden Age of Islam'.
Other than these,  Sammara, Bilad, Hillah, Basra and Mayoosab are also some of the most important religious sites in Iraq.
↓ 1 – Saudi Arabia
Muslim Population: 93%
The significance of Saudi Arabia for Muslims is unparalleled as this is the country in which Islam came into being. The Holy cities of Makkah and Madinah are revered throughout the Islamic world because Prophet Muhammad was born and raised here and from here onwards he and his companions spread Islam throughout Arab and then the world touching the lives of millions of people and opening the doors of Jannah to them.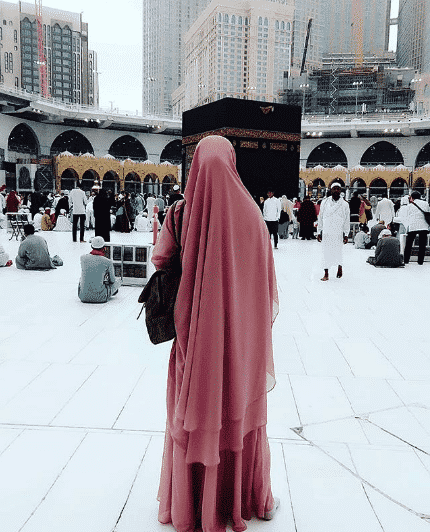 Things to do:
Perform Umrah: Muslims visiting Saudi Arabia usually make it a preference to do at least one or several Umrahs as a fulfillment of their religious duty. Do have a look at these Complete Islamic Facts And Quotes About The Holy Kaaba.
Shopping: Shopping here is a popular activity among locals and tourists alike. Many international brands are available in Saudi Arabia's shopping malls. Some of the most popular malls are Panaroma Mall, Makkah Mall, and Rashed Mall.
Enjoy nature and parks: Saudi Arabia has a number of beautiful beaches and parks like the King Abdullah Park and Al Fanateer Beach.
Water sports: Snorkelling and scuba diving, windsurfing, and water skiing along the coast of Red Sea is a definite yes to enjoy the marine life and cool off the summer heat.
Places to visit:
The Ka'aba: People from all ethnicities, cultures, ages and spheres of life visit the Ka'aba on a yearly basis. It is undoubtedly the most important pilgrimage site for Muslims because performing Hajj is one of the five basic pillars of Islam.
Masjid Al Haram: The second biggest mosque in the world is present in Mecca. It also consists of other Muslim attractions, for example, the black stone, Zamzam Well and the hills of Safah and Marwah. This mosque is very sacred for the Muslims and they visit it every year during the Hajj.
Jabal Al-Noor: It is a mountain in Mecca which also contains the famous 'Cave of Hira'. This place has great significance for Muslims because Prophet Muhammad was brought his first revelation in this cave by Angel Gabriel. This cave is one of the most popular tourist attractions of Mecca because it holds a very significant role in the religion of Islam.
Other than these places, there are many spectacular and historical sites to visit including Masjid-e-Aqsa, Maidan Saleh, Khaybar, Al Turaif District, and many others.
Here's an amazing travel vlog by Polish blogger Eva Zubeck from her recent trip to Saudi Arabia: