Islamic Places To Visit In Turkey: The majority of people in Turkey are Muslim and it is considered the only secular nation in the world. Visiting mosques and other Islamic places is an important part of Muslim culture which is why Turkey is a popular halal travel destination.
Turkey has a strong religious and cultural heritage. It is well-known for its revered mosques and Ottoman-style buildings. The Ottoman Sultans safeguarded and conserved these places of worship over nearly 500 years. Turkish architecture is rich in mosques, tombs, and other secular and religious structures.
You should now travel to Turkey to find inspiration in these holy places. This article also explains some of the tombs and other best Islamic places to visit in Turkey.
Popular Islamic Sites in Turkey
Since most of Turkey's population is Muslim, it is well known for its holy sites and Islamic locations. Now let's visit some of Turkey's most breathtaking religious sites, sure to thrill you.
01. Hagia Sophia Mosque, Istanbul
One of the Islamic historical places in Istanbul is Hagia Sophia. It is a monument to Byzantine architecture and an important historical witness.
In the 6th century, Hagia Sophia has recognized as a significant monument thanks to its enormous domes. Moreover, it produced a great deal of scholarly knowledge and served as the center of the political, religious, and artistic lives of the ancient Byzantine empire.
Before the Ottoman Empire conquered Constantinople in 1453, the cathedral was first constructed as a Greek Orthodox church, which stood there from 360 AD until that time. Up until 1935, it was a mosque before becoming a museum. The building once again became a mosque in 2020.
Entry Fee: Free to enter
Timings: Open 24 hours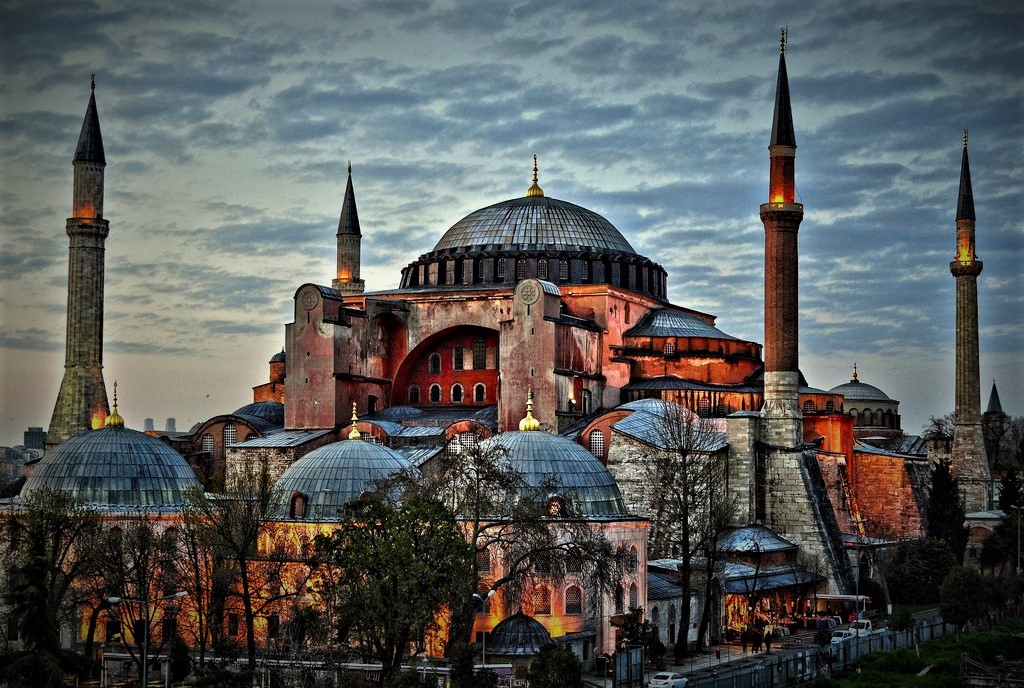 02. Blue Mosque, Istanbul
Sultan Ahmed constructed the mosque as a goodwill gesture following his defeat in the crucial war with Persia. Due to its blue-tinted interior decor, it is called the "Blue Mosque." The mosque is one of the most beautiful mosques in the world and the best example of Ottoman calligraphy and architecture.
The domes are decorated with thousands of exquisitely hand-painted glazed ceramic items. Numerous stained-glass windows illuminate the ground floors. A sizable fountain and iron chains that hang directly in front of the court entrance add beauty to the mosque.
Entry Fee: Free
Timings: 24 hours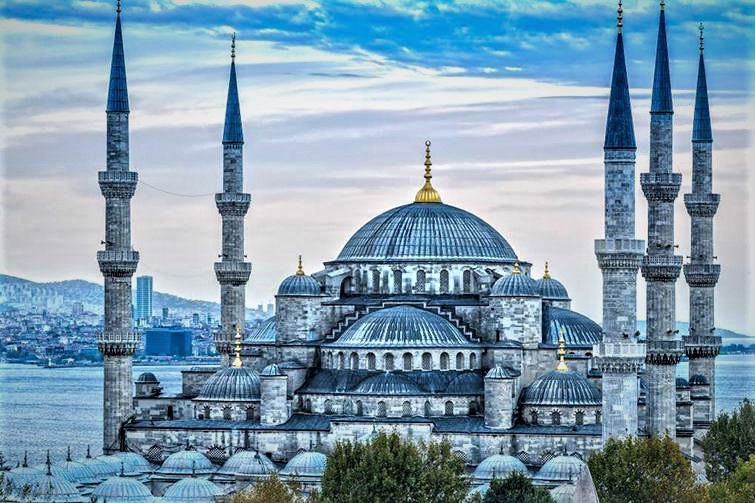 03. Topkapi Palace, Istanbul
The former home of Ottoman household women, "Seraglio," exhibits several little-known facts about the empire. With countless chambers and beautiful blue-tinted walls, the palace has a fascinating history.
UNESCO has now designated the lovely palace a World Heritage Site. It is a little secretive Sultanate hidden from public view.
The museum houses a variety of items, including books, clothes, bear inscriptions, weaponry, courtyard kitchens, and antiques. One of the first world maps, dating to the 11th century, is one of its most prized possessions. The Queen Mother's chambers are the main draw of one of the Islamic history places in Turkey.
Entry Fee: 15 USD
Timings: 9:00 AM – 6:00 AM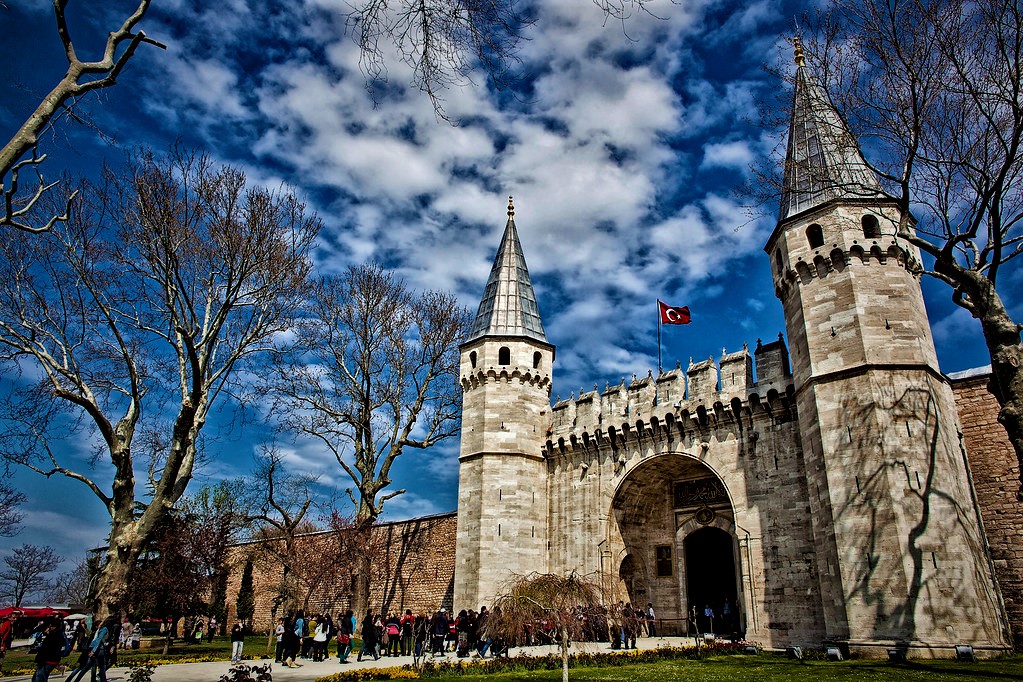 04. Mevlana Mesuem, Konya
On December 17, 1273, Jalal ad-Din Muhammad Rumi, also known as Rumi, was laid to rest in the Mevlana Museum. Recognizing Rumi's numerous lessons, the Sultan of Seljuk used Rumi's palace as the site of Rumi's burial.
It is said that his grave is protected by an elephant-leg door adorned with walnuts in the museum.
The highest level of craftsmanship is displayed in this museum, from the representations of Rumi to the metal oil lamps to the wooden crafts set off by diamonds. Moreover, it is one of the best lists of Sufi shrines in Turkey and a fantastic destination for Sufi enthusiasts.
Entry Fee: 2.99 Turkish Lira
Timings: 9:00 AM – 5:00 PM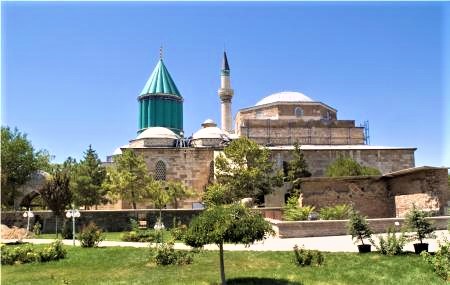 05. Grand Mosque, Bursa
Bayezid I established it in 1399, making it one of the earliest Islamic architectural shrines. Although the mosque only dates back 600 years, Seljuk customs heavily influenced its interior design.
The mosque remained for future generations, even after the Ottoman Empire disintegrated.
The structure contains sky-open windows, two minarets, and a religious fountain where prayers are said. Numerous inscriptions are written on the walls in the calligraphy of well-known men from that era. Sadly, the structure has deteriorated because of seismic waves, but it is still a warning to travelers.
Entry Fee: Free
Timings: Around the clock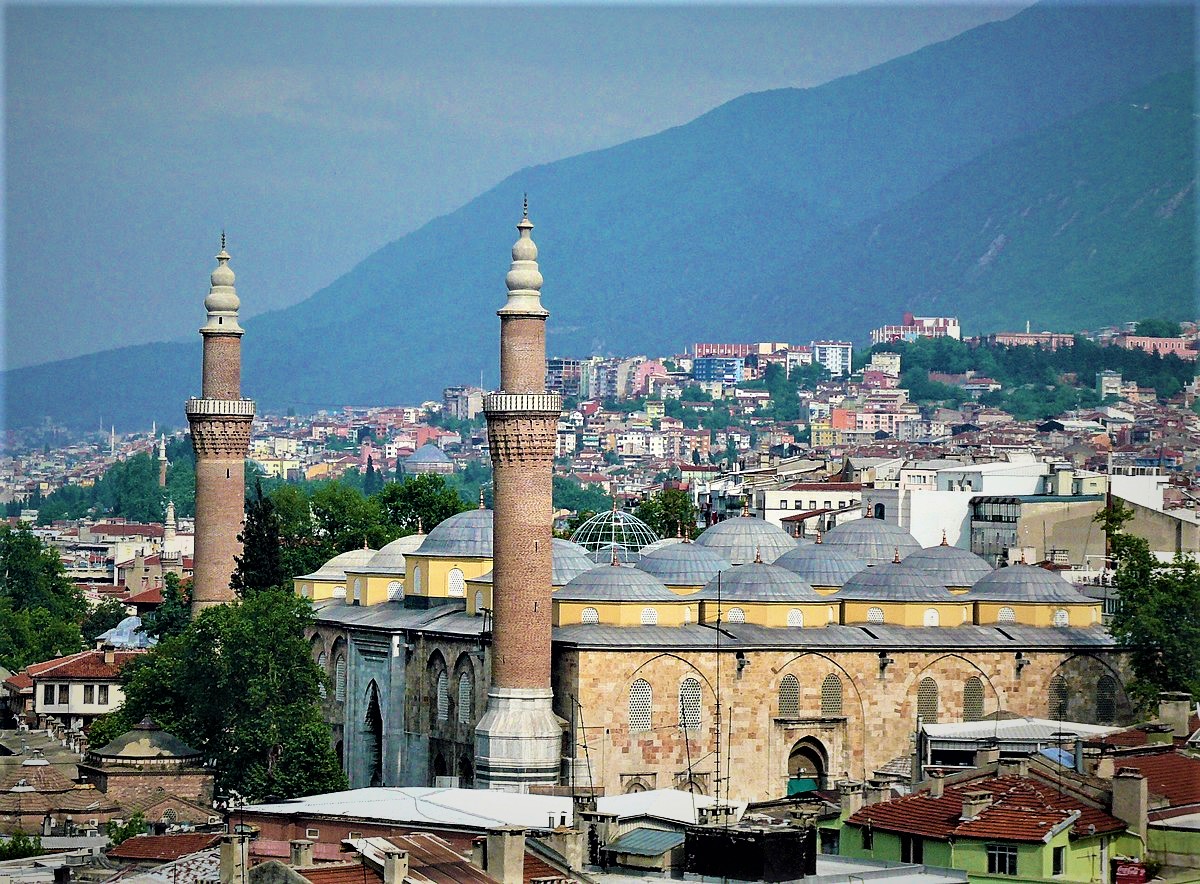 06. Rustem Pasha Mosque, Istanbul
Miman Sinan, an Ottoman architect, constructed the mosque in 1563. It is well known for its Iznik tiles and terrace-based architecture. Dynamic red and blue flower representations and handcrafted geometric embellishments adorn the dome-shaped arches.
The mosque is notable because one of Sultan's sons-in-law intended to receive it as a gift. It now features a religious school where pupils receive instruction in reading sacred texts.
Entry Fee: Free
Timings: Around the clock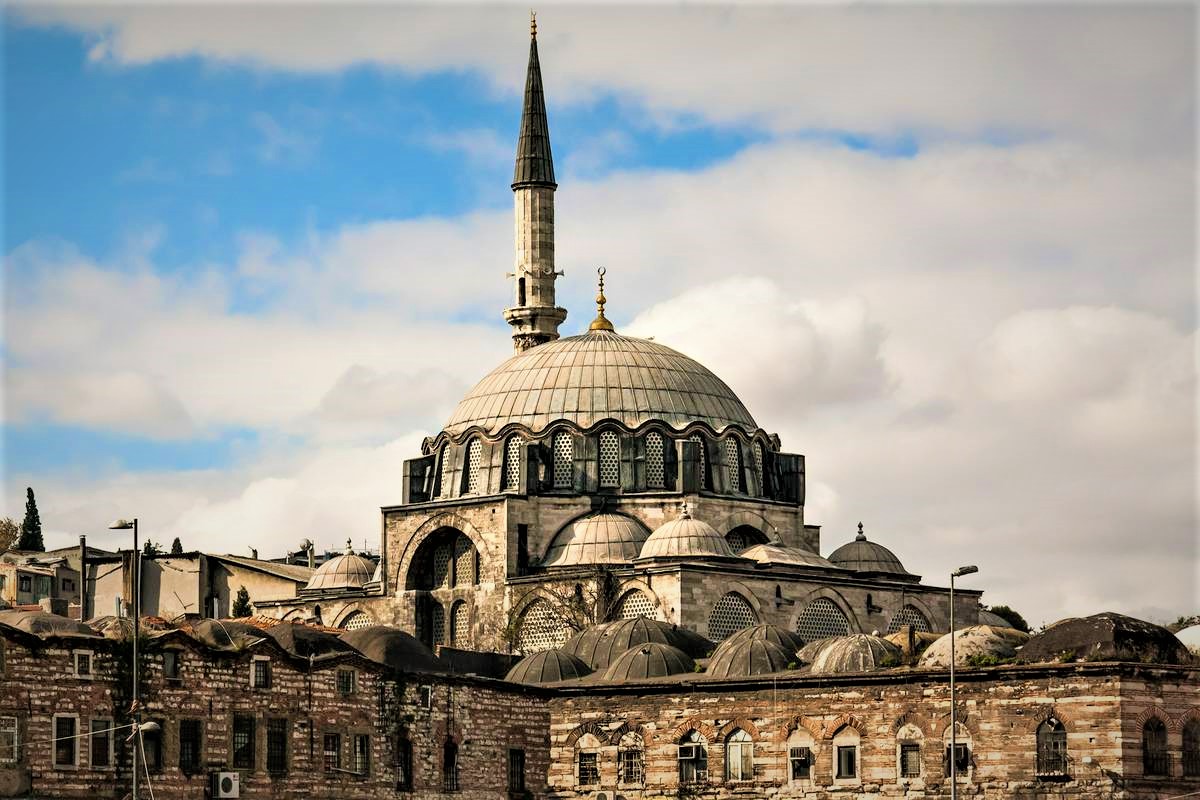 07. Islamic Arts Museum
Sultans commissioned works for their libraries in the foundation buildings they built on their behalf, giving the collection from the early Islamic Period up to the 20th century, as well as the collection of nations from all over the Islamic world, a distinct dimension.
According to Hazrat Ali (R.A.), one of the most spectacular pieces in the museum's collection belonged to the Prophet.
One of the most significant and earliest historical documents of the Islamic Civilization, the Quran Leaf Damascus Documents, was transported to our nation in 1911 and subsequently placed in our museum in 1917.
Entry Fee: 100 Turkish Lira
Timings: 9:00 AM – 7:00 PM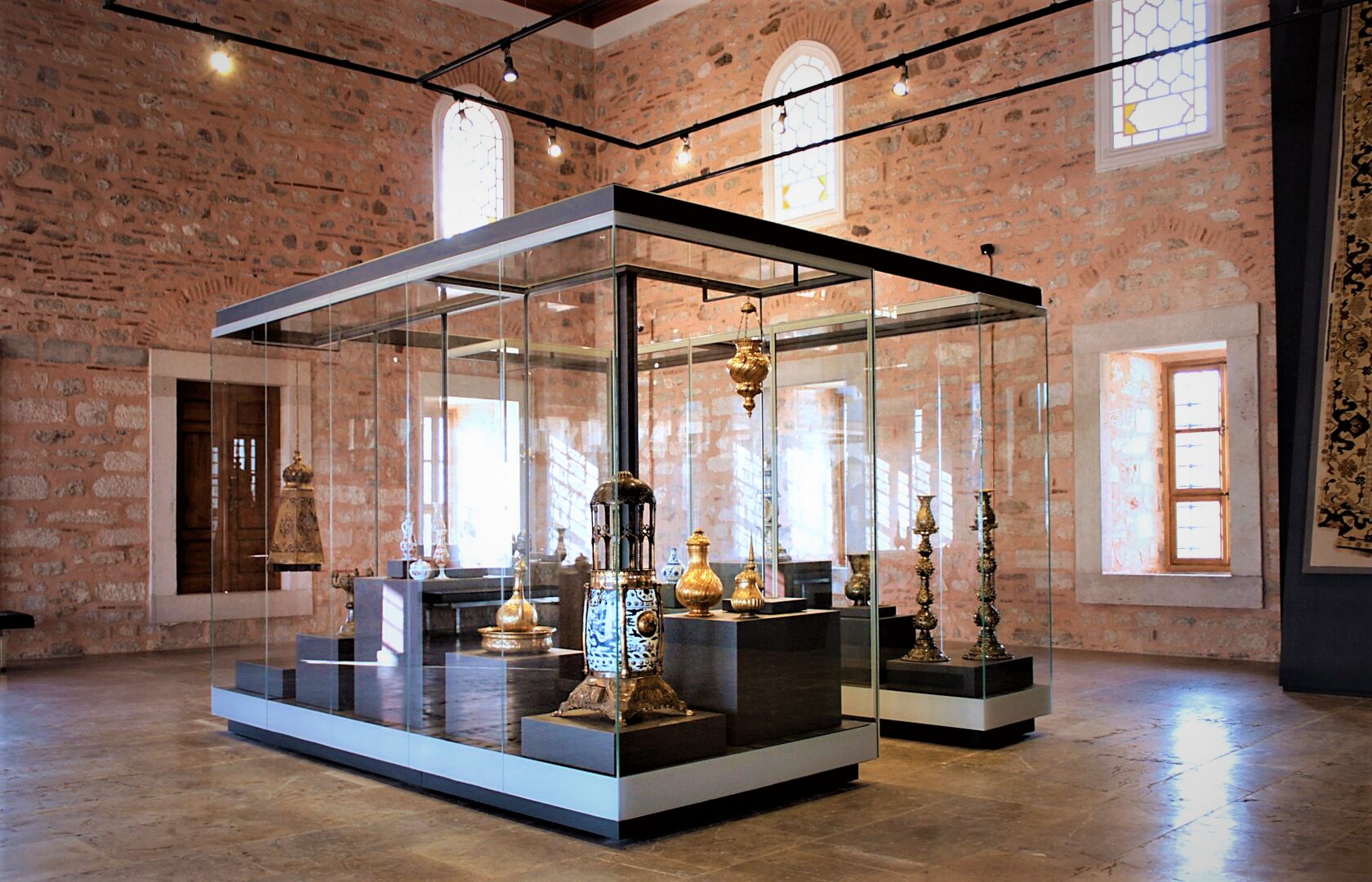 08. Van Castle
The Iron Age castle known as Van Castle (Van Kalesi) is now a magnificent ruin perched on the rocks to the west of the present-day city of Van. It was built as a component of the Urartu Kingdom in the ninth century BC. The Assyrians seized Van Castle after this kingdom fell in the 7th century BC.
These two civilizations, as well as others like the Ottoman Empire, left their marks on the site of Van Castle. There are the remains of a mosque that the Ottoman Sultan Suleiman the Magnificent built.
Timing: 9:00 AM – 5:00 PM
Entry Fee: 6 Turkish Lira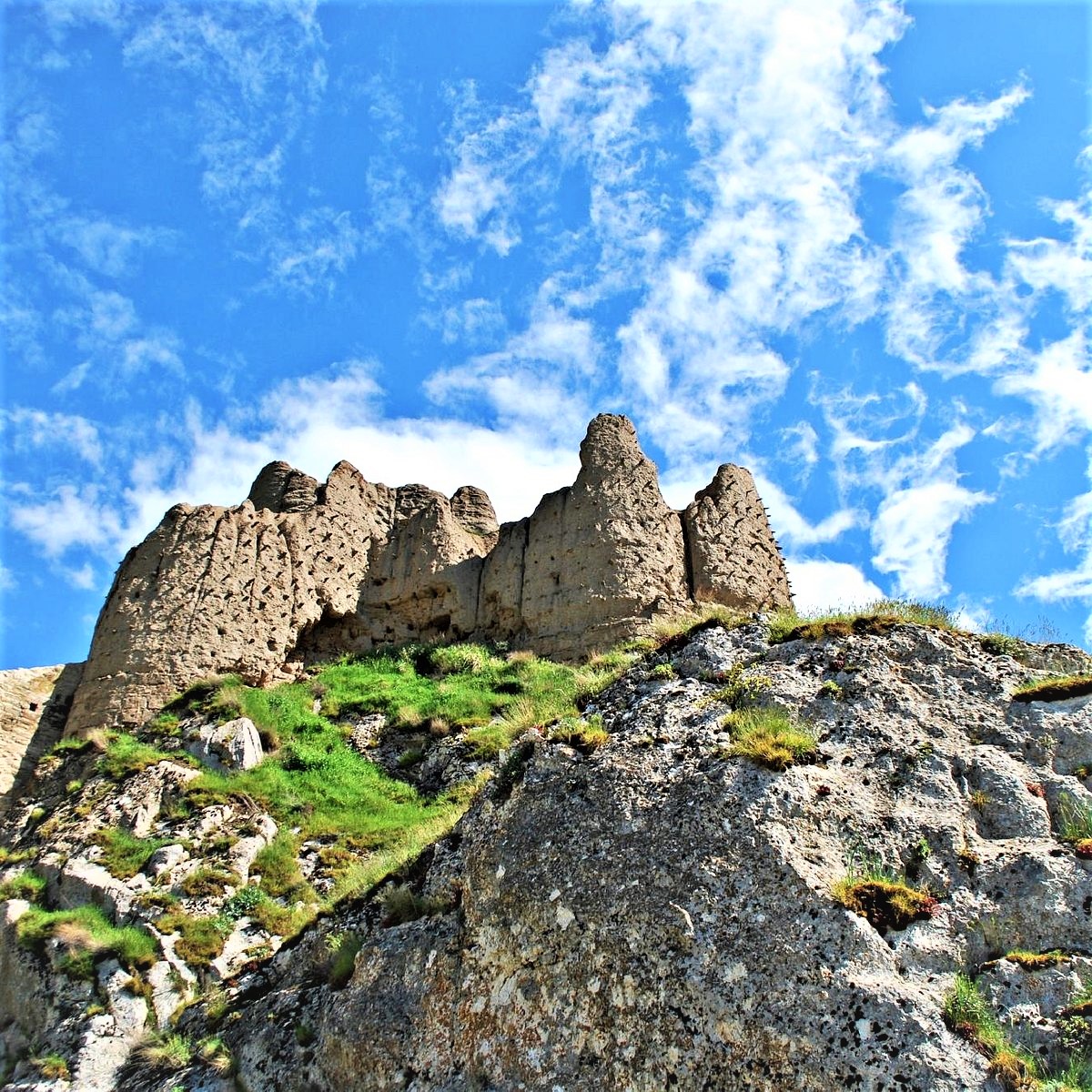 09. Beyazit Camii, Istanbul
Beyazit Camii, is one of the best Islamic places to visit in Turkey, and it is defining feature of the Ottoman Empire after Constantinople fell, marking the beginning of the dynasty's monarchical rule. Sultan Beyazid II built the monument in 1506, using advice from his nephew, who was of Greek descent. As a result, the memorial blends elements of Islamic and Greek architecture.
With thousands of manuscripts dating back to the 16th century, the mosque kitchens have been transformed into a library. Due to its exquisite design features and extensive antique collection, tourists regard it as one of the most sacred places in Turkey that must be visited.
Entry Fee: Free
Timings: Around the clock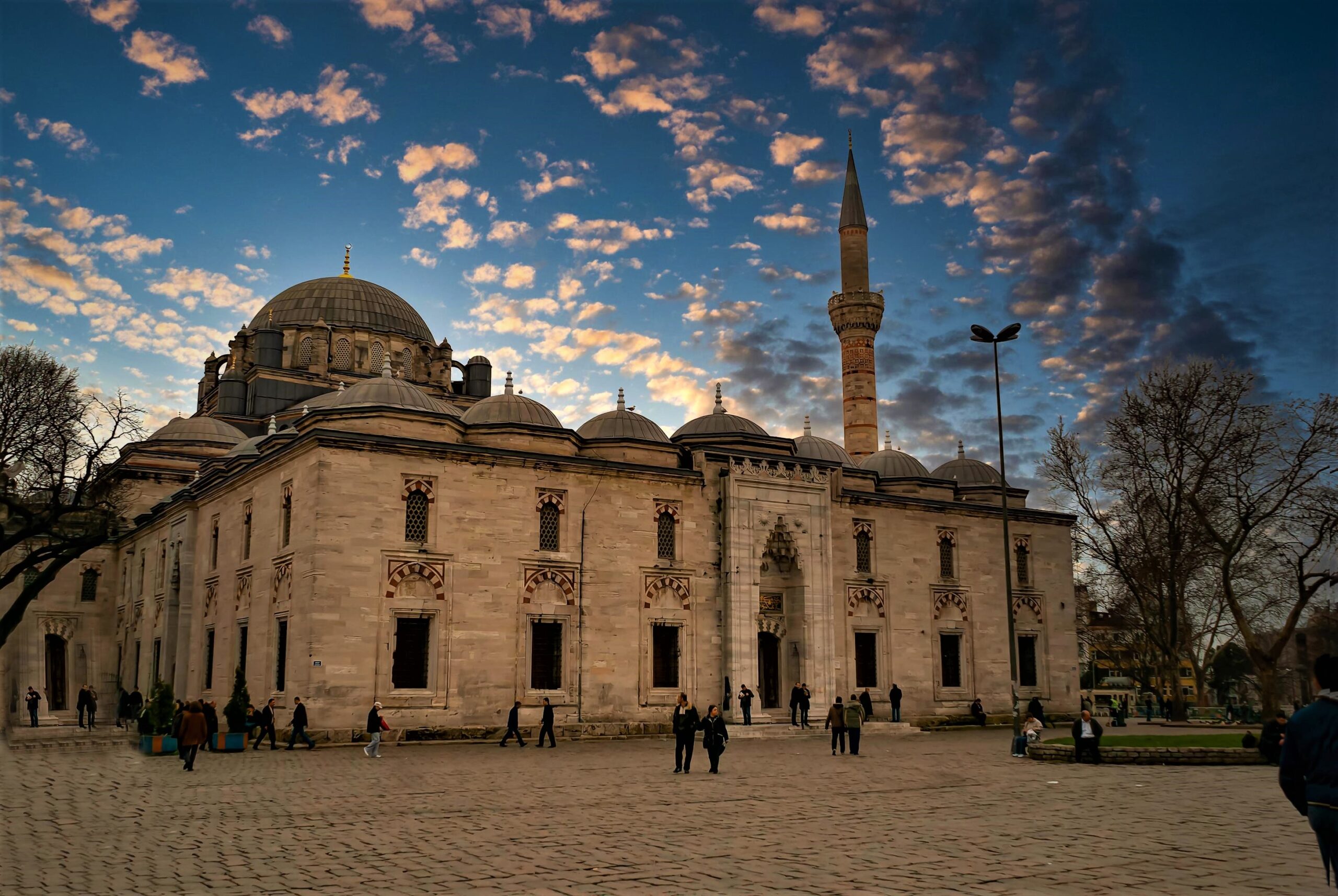 10. Selimiye Mosque, Edirne
One of the mosques from the Ottoman Empire's imperial period is located in the city of Edirne, and its name is Selimiye. It was built between 1568 and 1575 by Mimar Sinan, an imperial architect under Sultan Selim II.
The mosque's fine craftsmanship and elaborate embellishments draw on Islamic and ottoman design elements. The mosque has undergone various modifications to protect its legacy for future generations. Selimiye Mosque has been one of the most revered mosques to visit in Turkey for many years.
Entry Fee: Free
Timings: 5:30 AM – 11:30 PM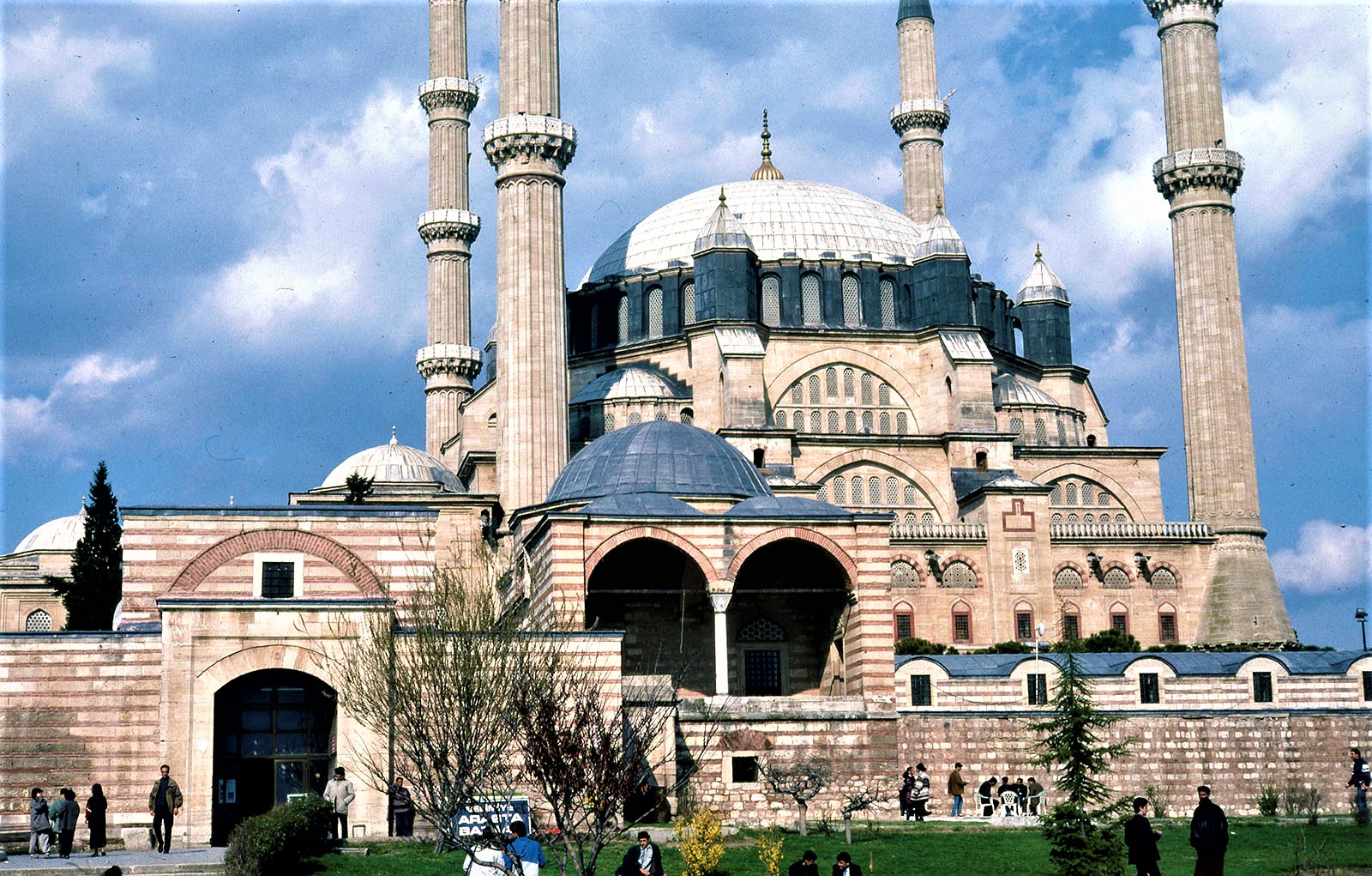 11. Hazrat Abu Ayub Ansari Shrine
Even within Turkey, this tomb is among Istanbul's most popular tourist destinations. The location is in Istanbul's Eyüp neighborhood. The grave of Abu Ayyub al-Ansari, the Prophet's flag bearer, is interred at this tomb. For this reason, this tomb has been considered a holy site by Muslims for a long time, and many Muslims have visited it. As a result of Abu Ayyub al-Ansari as a person who illuminates spirits and leads followers with his spiritual existence, the location of his tomb has come to be known as Eyüp Sultan.
Although it is frequently visited, more people are there on Fridays, holy days, the night before festivals, and during Ramadan. It is a popular destination for groups traveling from various cities. During Ramadan, many people visit the tomb with their families and break their fast nearby. It is also customary to visit the tomb during morning prayer because it is closed during that time.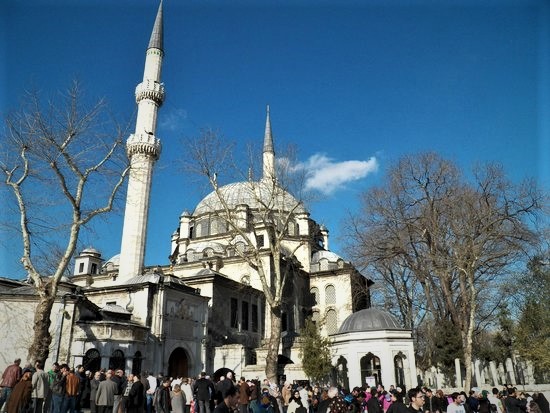 Frequently Asked Questions
Q. When is the ideal time to visit Turkey?
The lovely and serene months of April, May, September, and October are the finest times to visit Turkey. The summer months of June through August can be oppressively hot. The ideal time to relax by the clear water is during this season. However, it can be a little unsettling to go sightseeing and partake in outdoor activities at this time.
From November to March, the country's interior—including Cappadocia—experiences icy winters with frequent below-freezing temperatures.
Q. Why is Turkey well-known?
Turkey is renowned for many extraordinary and one-of-a-kind things, not just one. The country has been prosperous in attracting interest from all over the world due to various praise-worthy characteristics, including its immaculate beaches, authentic Turkish cuisine, historic cathedrals and mosques, and exquisite textiles.
Q. What proportion of Turkey is Islamic?
According to the government, the majority religion in Turkey, where 99.8% of the population identified as Muslim, is said to be Islam. Between 85 and 90 percent of people practice Sunni Islam. The Hanafi school of law is home to most Turkish Sunni Muslims.