Duas against shaitan: Shaitan is unseen, normally people don't like to talk about Shaitan but any good strategist knows you need to know and study your enemy to understand his form of attacks, and Shaitan has been declared our worst enemy by Allah SWT in the Quran.
Allah SWT has revealed many duas for all kinds of situations, protection from all kinds of evils. We also must put our full faith and trust in Allah because without His will nothing can happen.
We cannot expect matters to change or get better without us putting any effort into it, Allah SWT has mentioned in the Quran: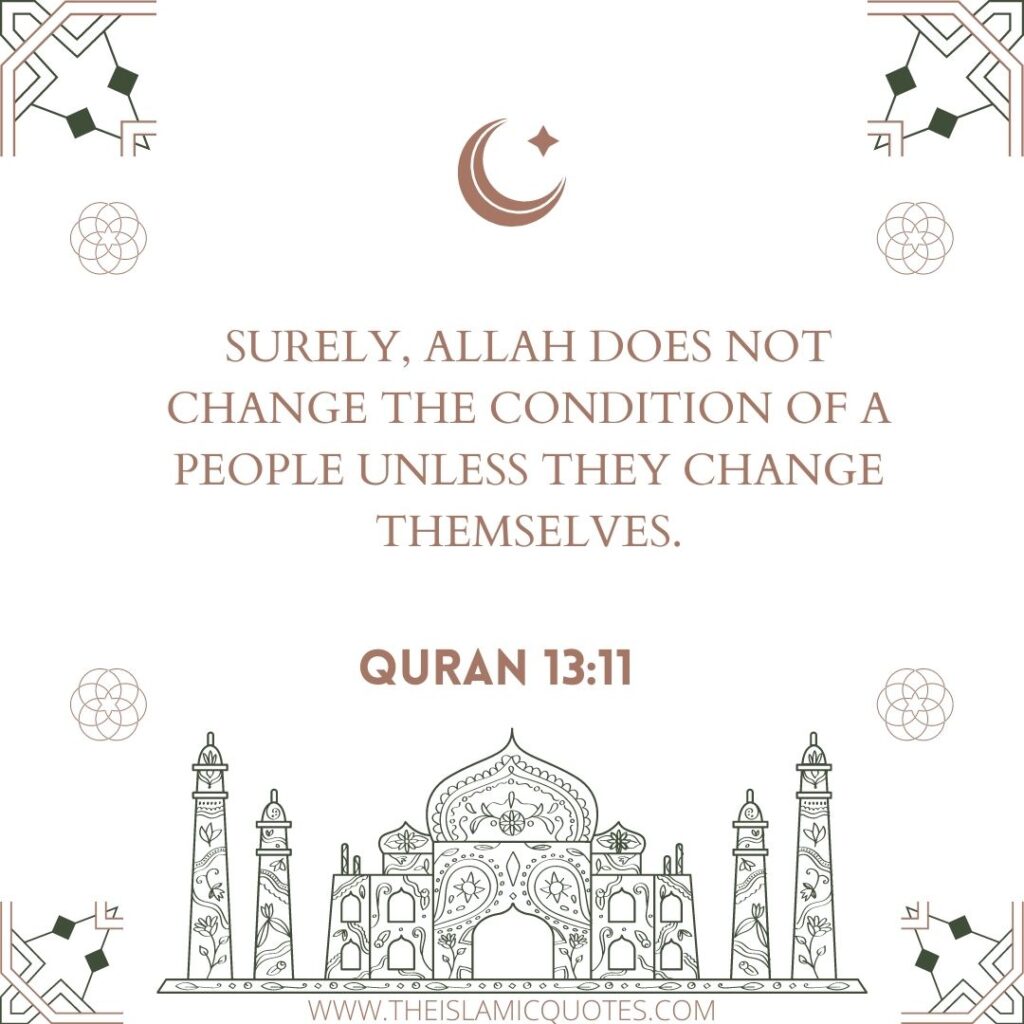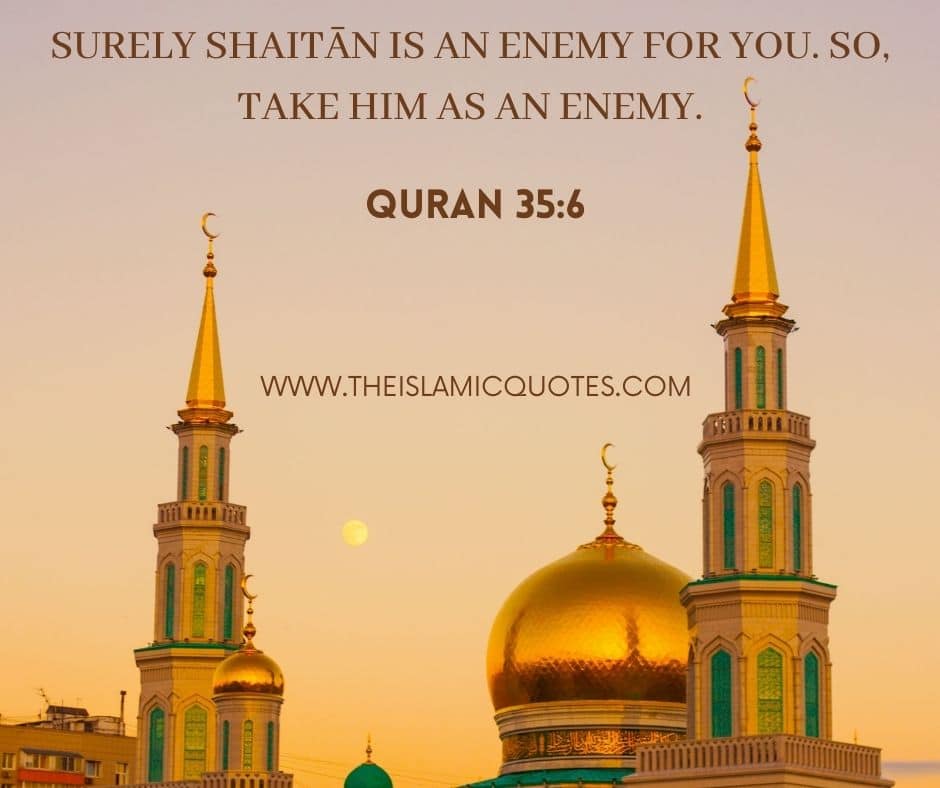 Shaitan's Malice Towards Believers
We normally explain to people that Shaitan is our enemy we don't understand and neither can explain the severity of this hatred and spite Shaitan has had for millions of years. From the day he refused to prostrate, what happened on that day when Allah SWT asked the angels to prostrate they can't deny a direct order, they can think and ask but not disobey.
They asked Allah SWT why to create such a creation that will cause Fasaad (mischief and evil). But when asked to prostrate they obeyed. Iblis being a jinn had the freedom to disobey which he did and refused to prostrate and how did Allah SWT explain this in the Quran: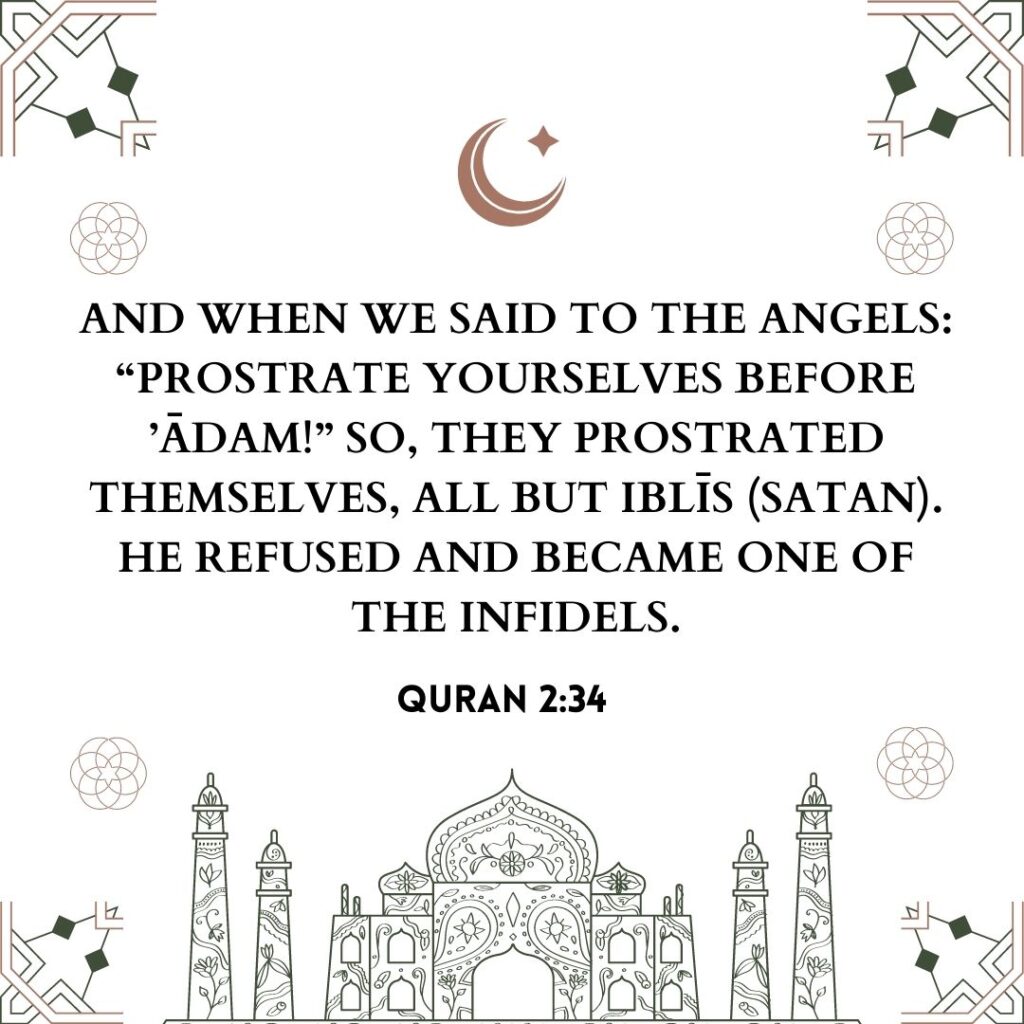 Allah SWT has mentioned a lengthy dialogue that takes place between Him and Shaitan in three places in the Qur'an – Surah Suaad, Surah Al-Hijr, and Surah A'raaf.
Iblis promised Allah SWT that he will lead mankind astray, he said: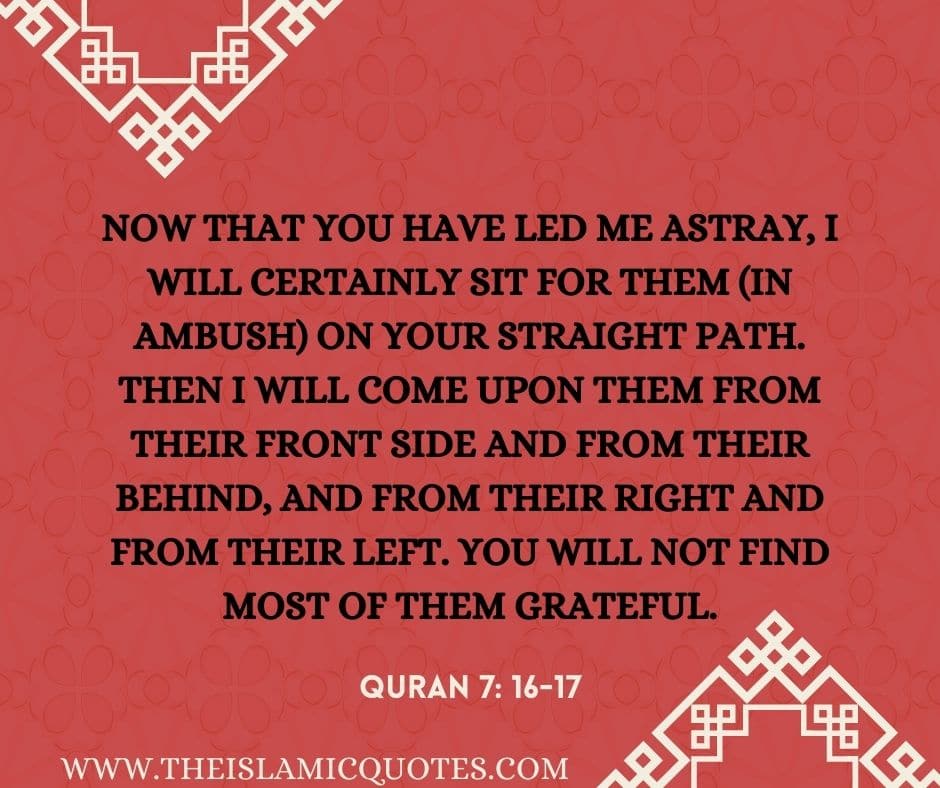 Ways In Which Shaitan Deceives The Believer
Shaitan has different ways and means to lead a believer astray. Shaitan is clever enough that he uses our weakest points to lead us astray. It can be our beauty or intelligence or wealth. He diverts a believer from his path in the following ways:
By creating enmity between themselves, which is mentioned in the Quran as well: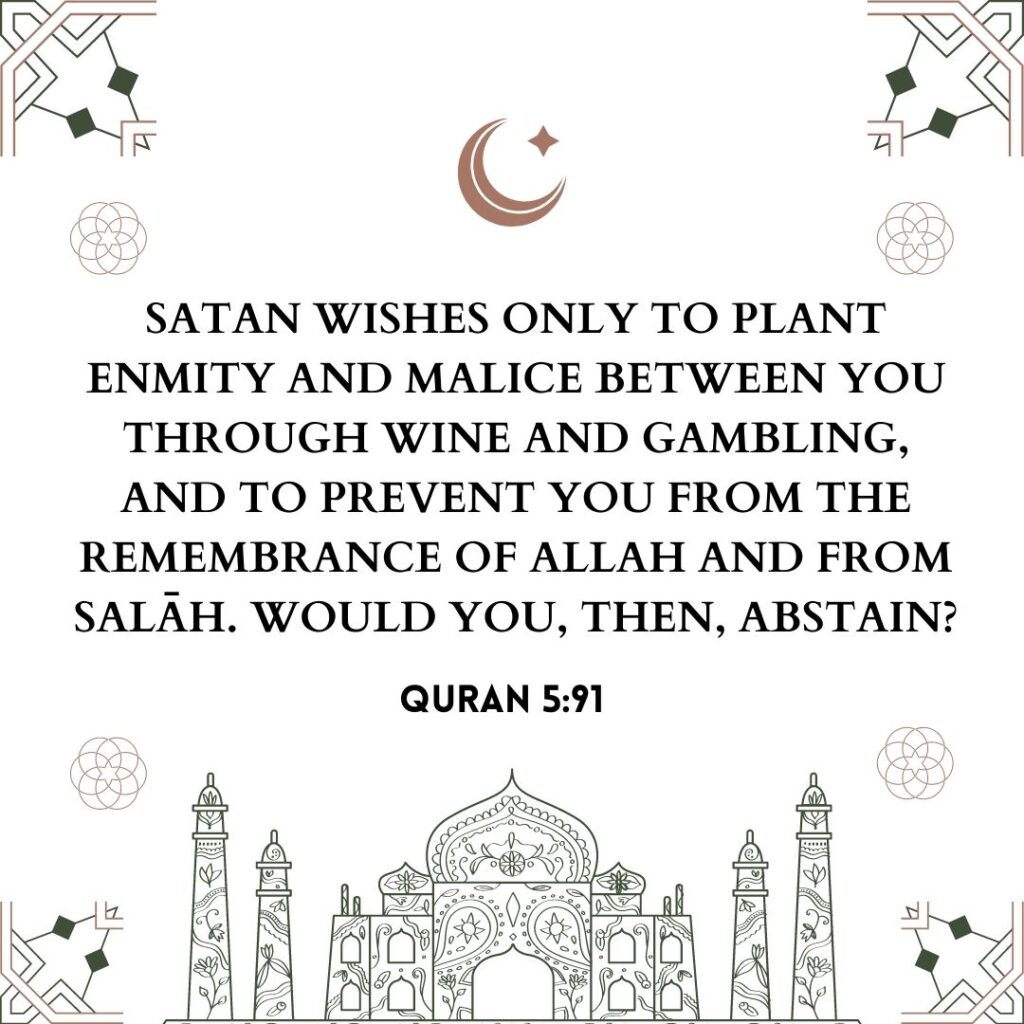 By putting doubts in the hearts of people, he whispers evil into our ears, he whispers when we are alone. The Shaitan is truly our very worst enemy.
Another way to attack is he frightens you with poverty, which in turn provokes you to commit sins in fear of running out of money and provisions. When Allah SWT promises Rizq (money). It is mentioned in the Quran: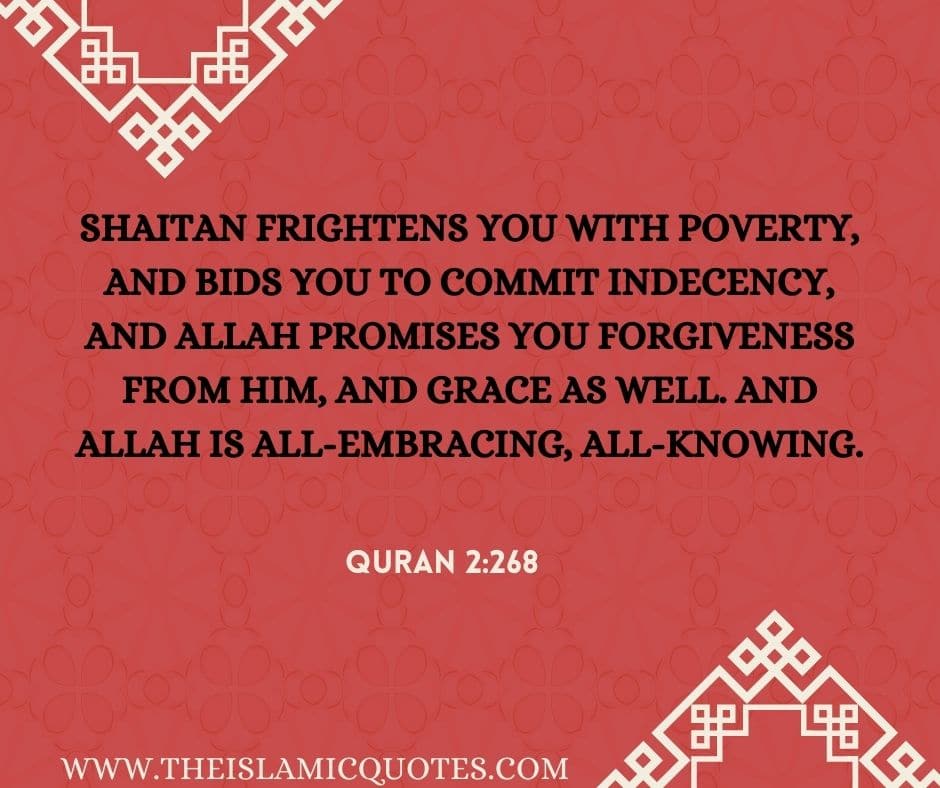 15 – Ways To Defeat Shaitan
Tackling an enemy is easy when we have seen and observed his tactics. Like with soldiers, we can prepare some defensive tactics because we have observed them. Defending yourself from an enemy never seen is somewhat difficult. This is the sole reason why Allah SWT has guided us on how to protect ourselves, as we have no idea what kind of deception to expect.
The only way to protect yourself is to draw closer to Allah SWT, the more you connect with Allah through Quran, Salah, and Dhikr, the more are the chances of defeating Shaitan Here is a detailed guide on how to protect yourself:
Observe Taqwa: Allah will make our path to Him smooth when we keep ourselves focused on His duties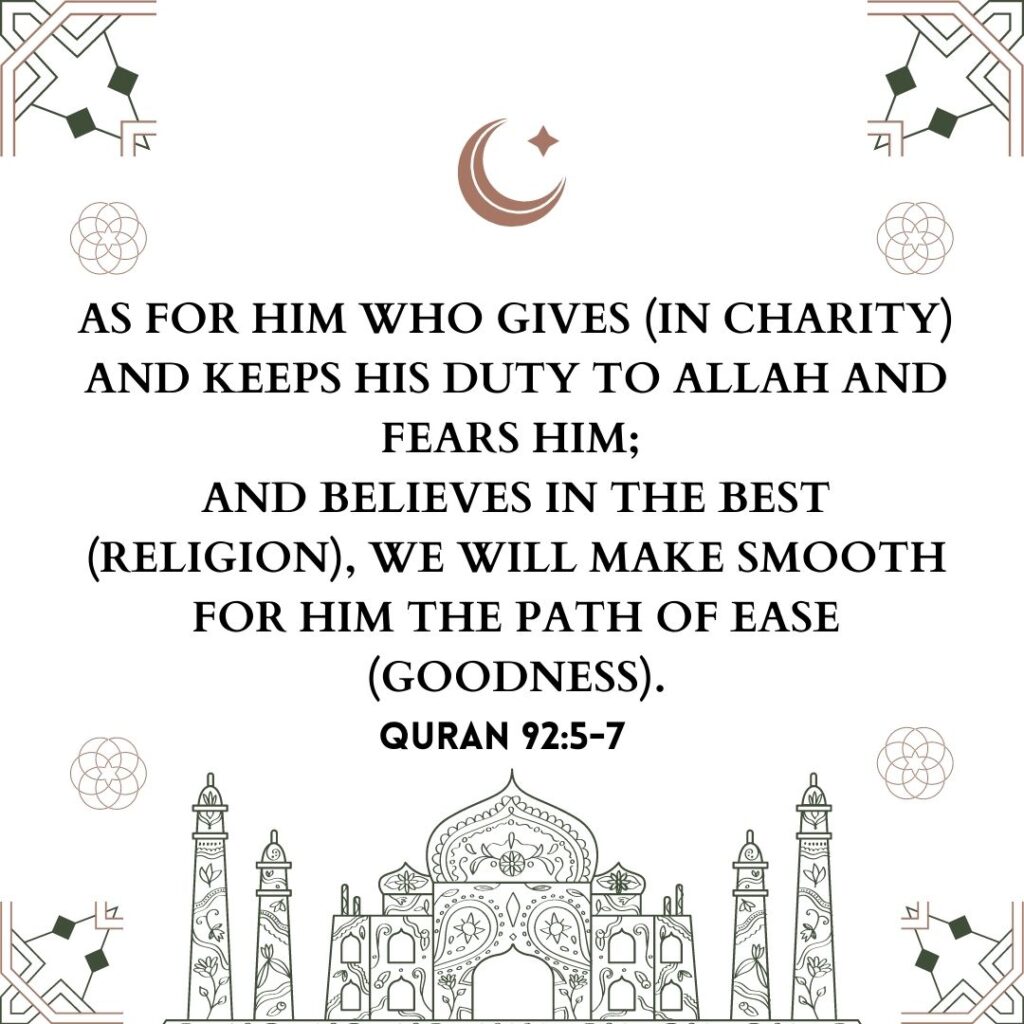 This is the most important approach to place yourself in Allah's protection.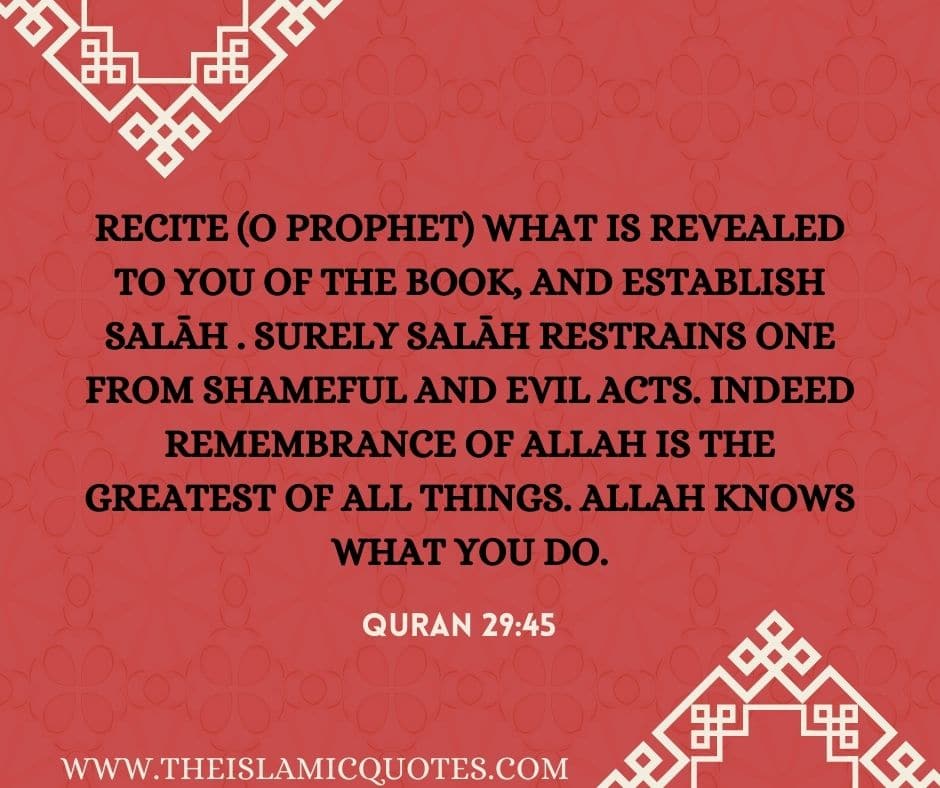 Become a Part of Mosque Activities
Connect yourself with places where Allah SWT's mention is a must, the mosques are ideal places to spend time when trying to build a stronger connection with Allah SWT. It is mentioned in the Quran: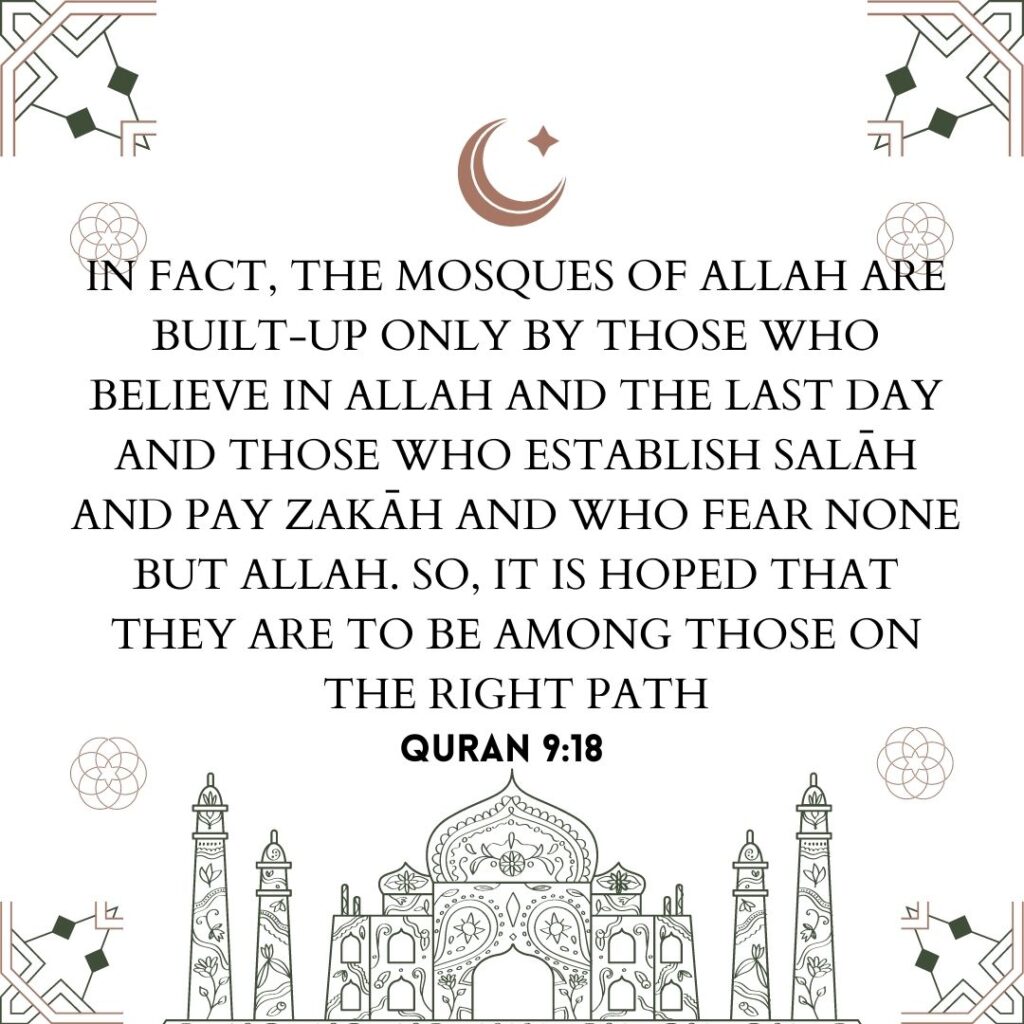 Acquire Islamic Knowledge
When you have the perception of right and wrong, it will be difficult for Shaitan to mislead a person.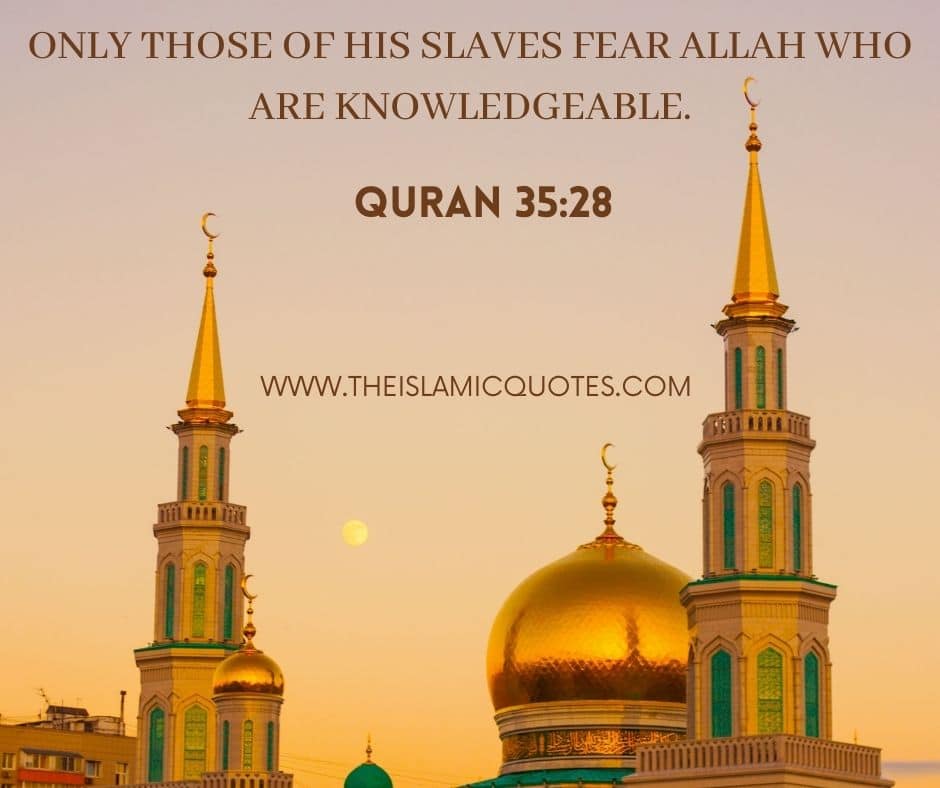 Make A Habit Of Saying Astaghfar
A very easy and powerful way to make a strong connection with Allah SWT, and a definite way to keep Shaitan at bay. Shaitan is bound to make us weak and distraught, Astaghfar has the power to provide one with strength and patience mentally, emotionally, and spiritually. It is mentioned in the Quran: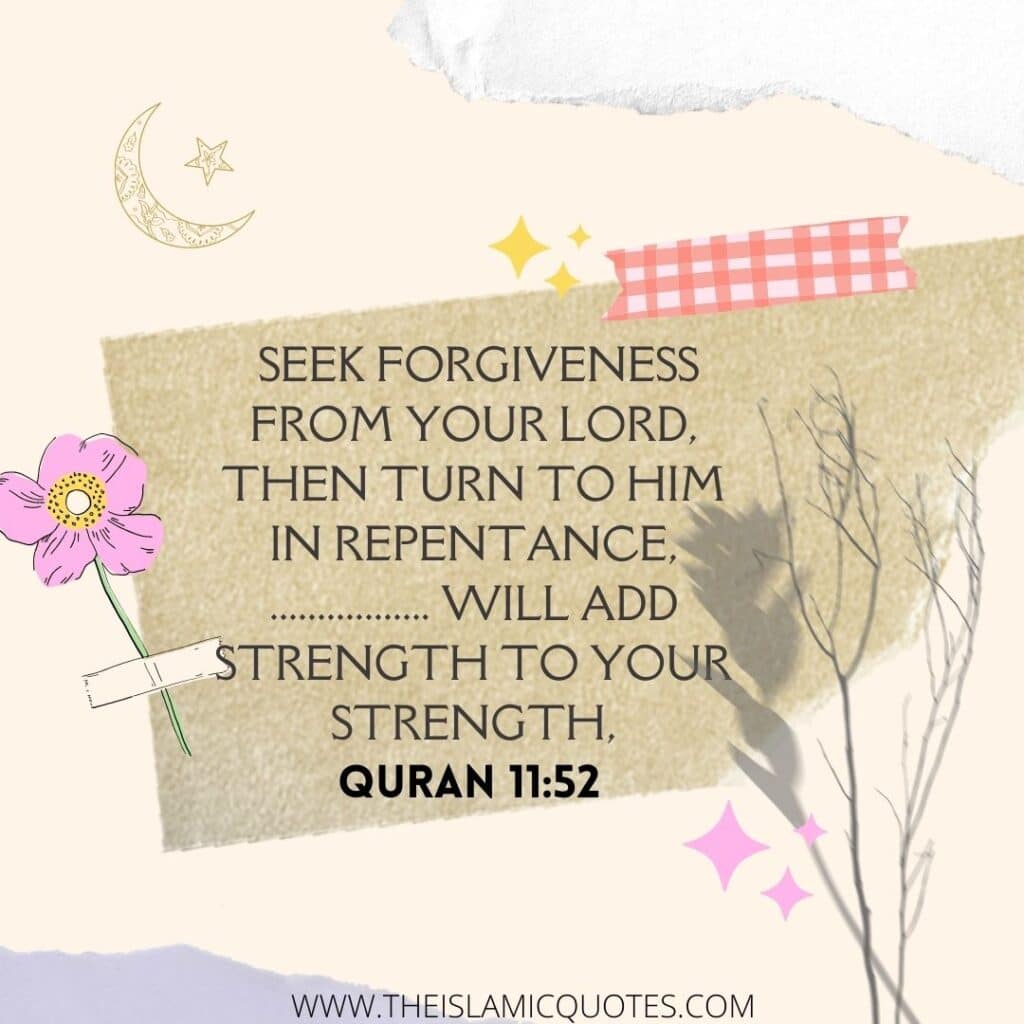 How To Protect Yourself From Shaitan?
It is difficult explaining to people the concept of protecting yourself from Shaitan. It can be understood from when winter approaches we know the severity with which it will hit.
We prep before its arrival, with warm clothes, jackets, gloves, earmuffs, blankets, and heaters and make sure hot water is running in our taps. When we know winter will leave after 3 to 4 months, but Shaitan is constantly with us and we need constant protection. Here are some ways and duas set down by Quran and Sunnah:
14 – Dua For Protection From Whispers/waswaas Of Shaitan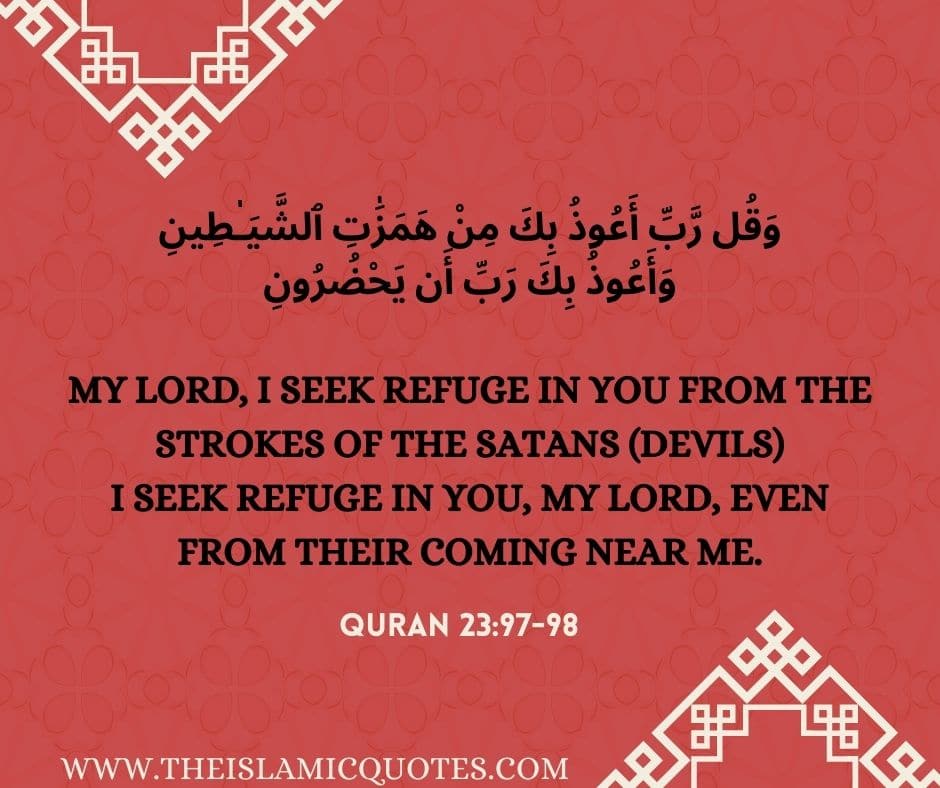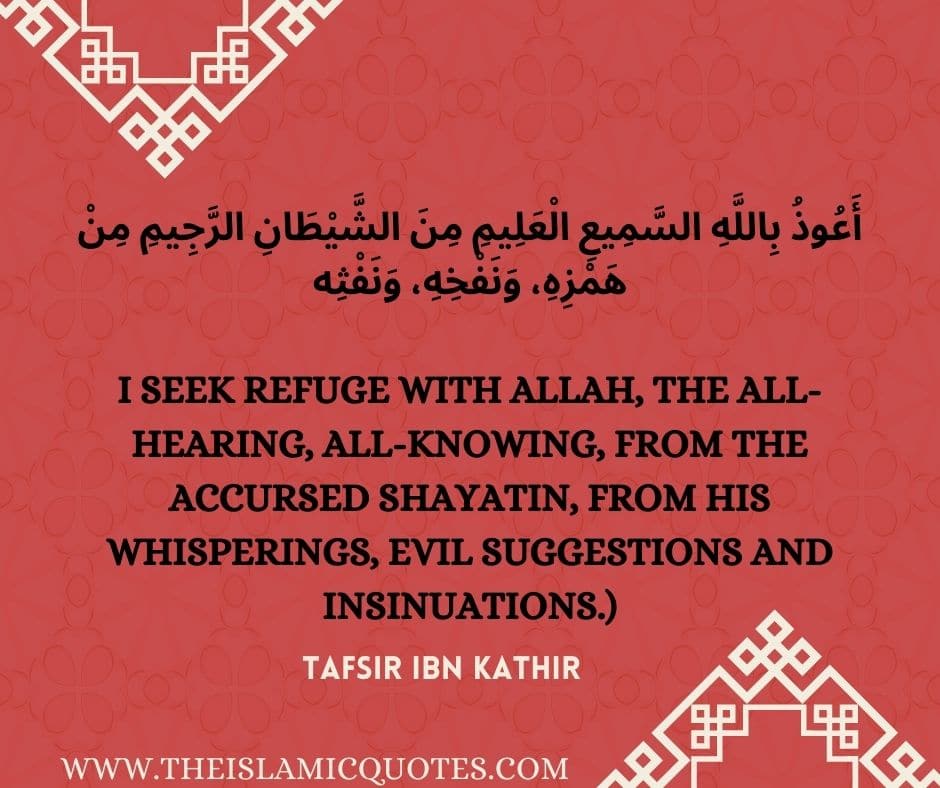 13 – Recitation of the Maudhatain (Surah Falaq and Surah Nas)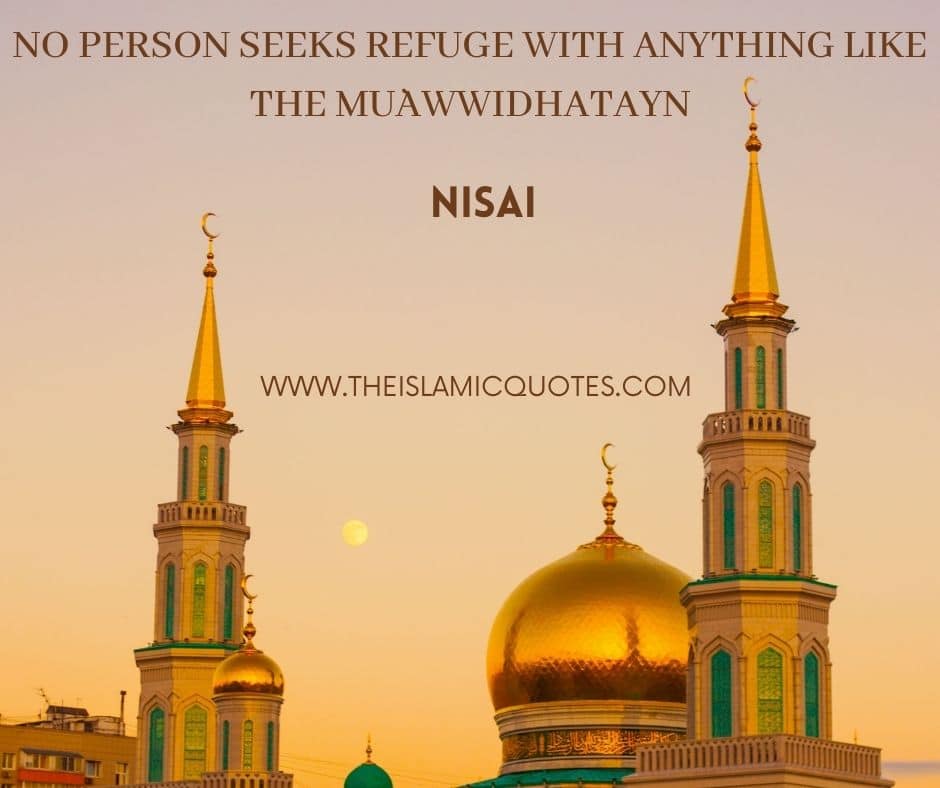 12 – Read Surah Al Baqarah
The Messenger of Allah ﷺ informed us: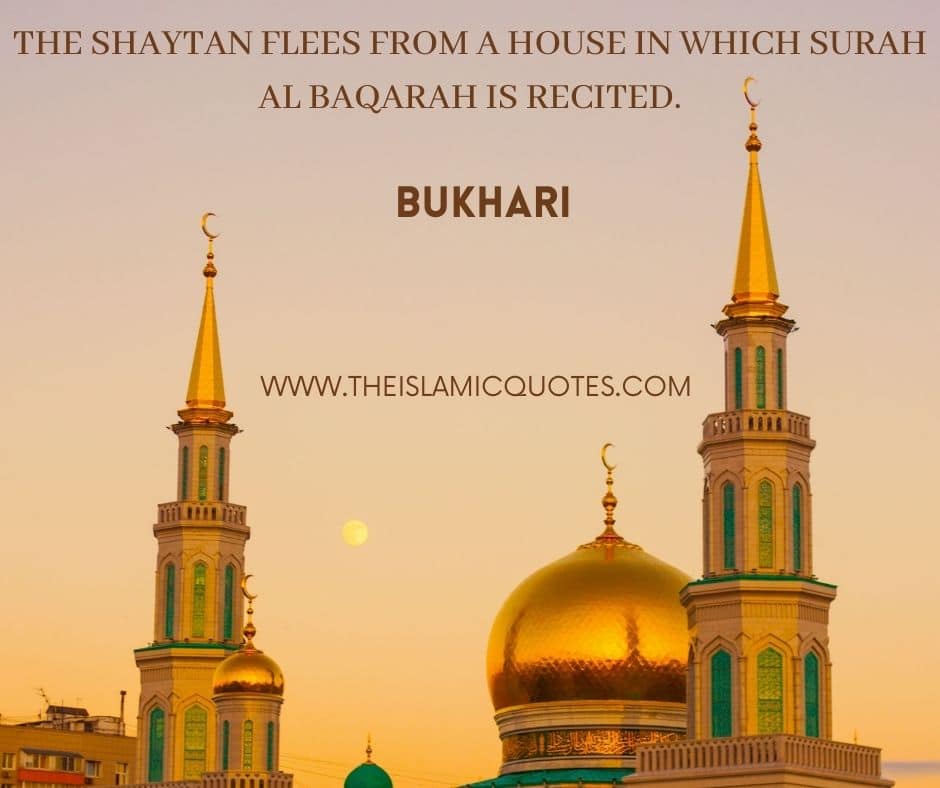 11 – Recite Ayatul Kursi before bedtime
The Messenger of Allah ﷺ said: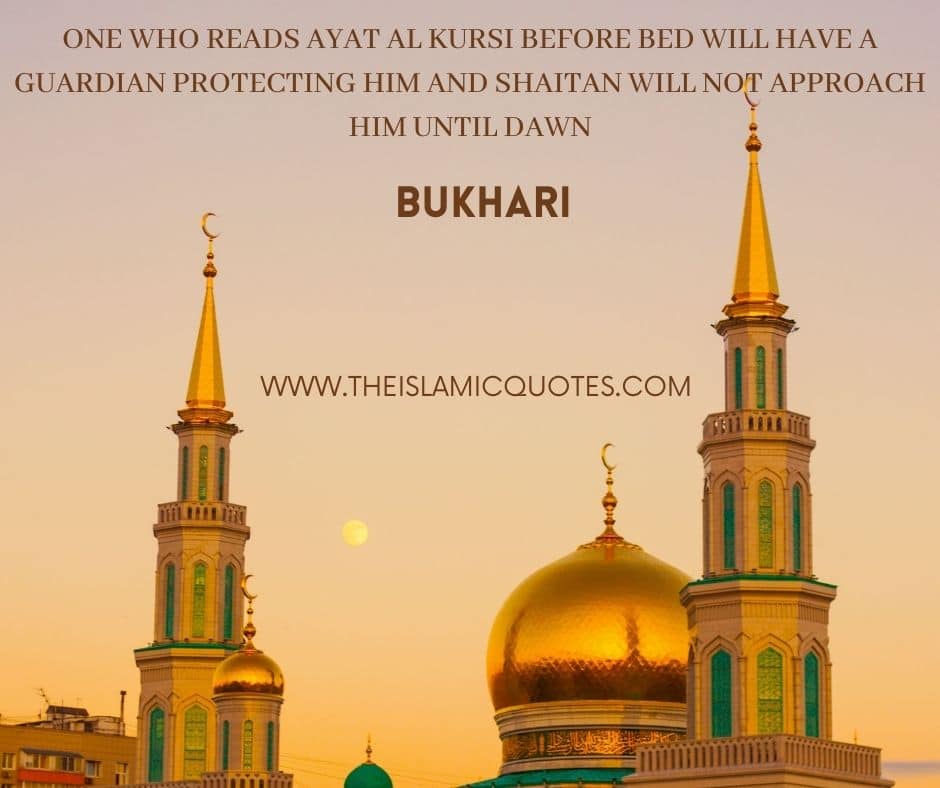 10 – Say Bismillah
Make a habit of when entering or leaving the house mentioning the Name of Allah, this not only blesses your house but also protects it from Shaitan. The Messenger of Allah ﷺ said: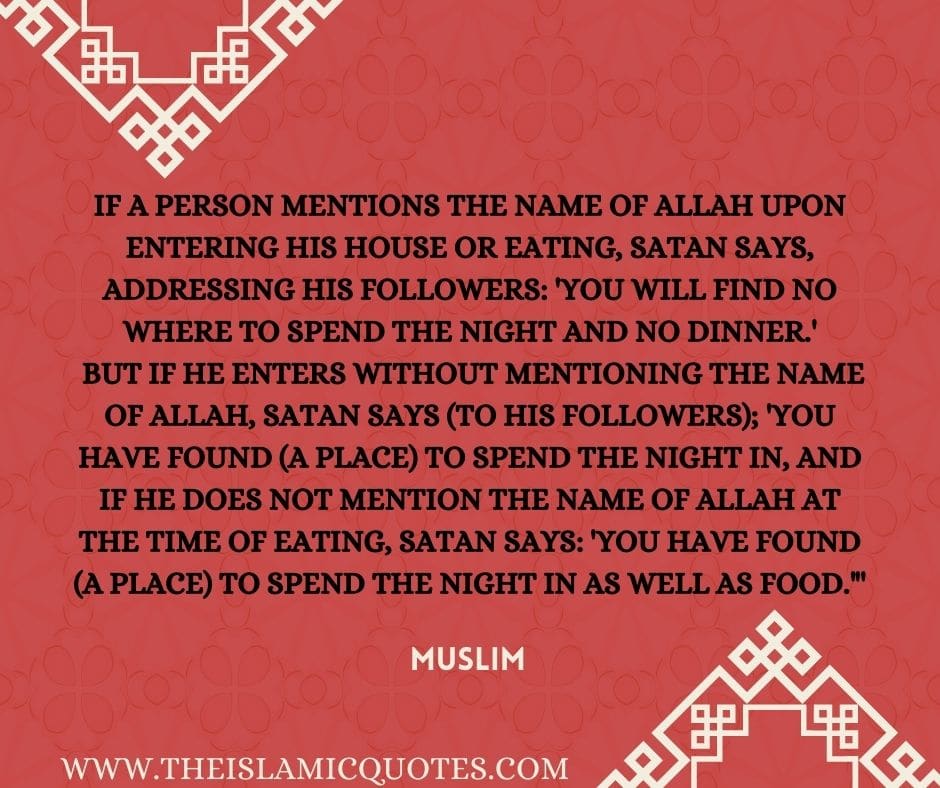 9 – Dua For Protection From Every Evil That Brings Harm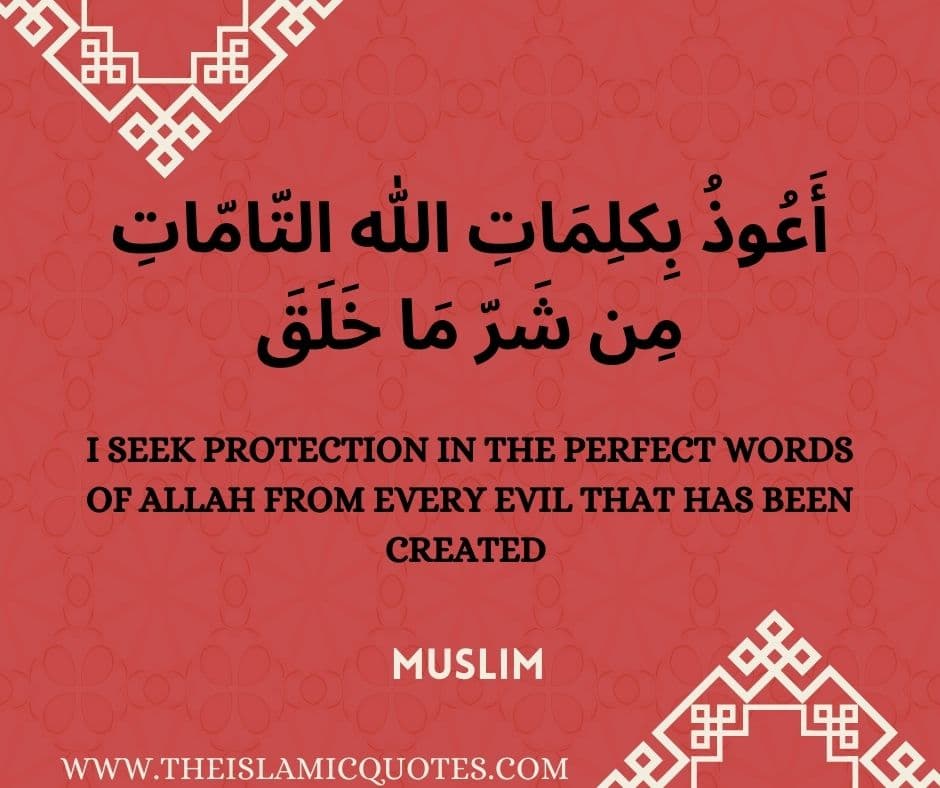 8 – Dua To Protect From All Diseases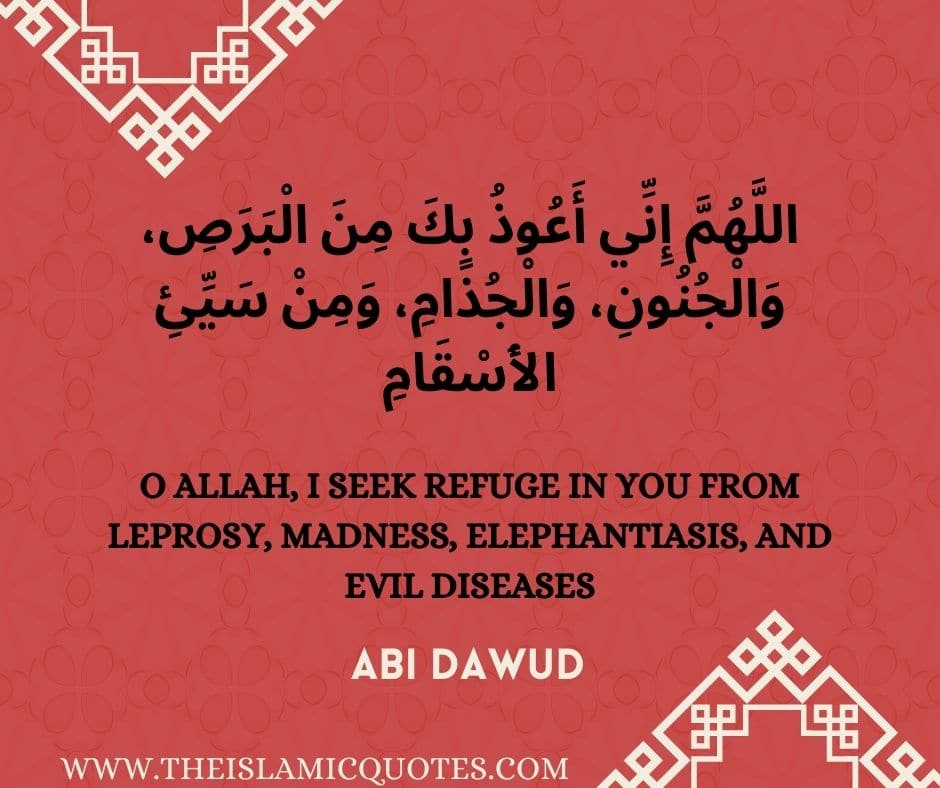 7 – Dua For Total Protection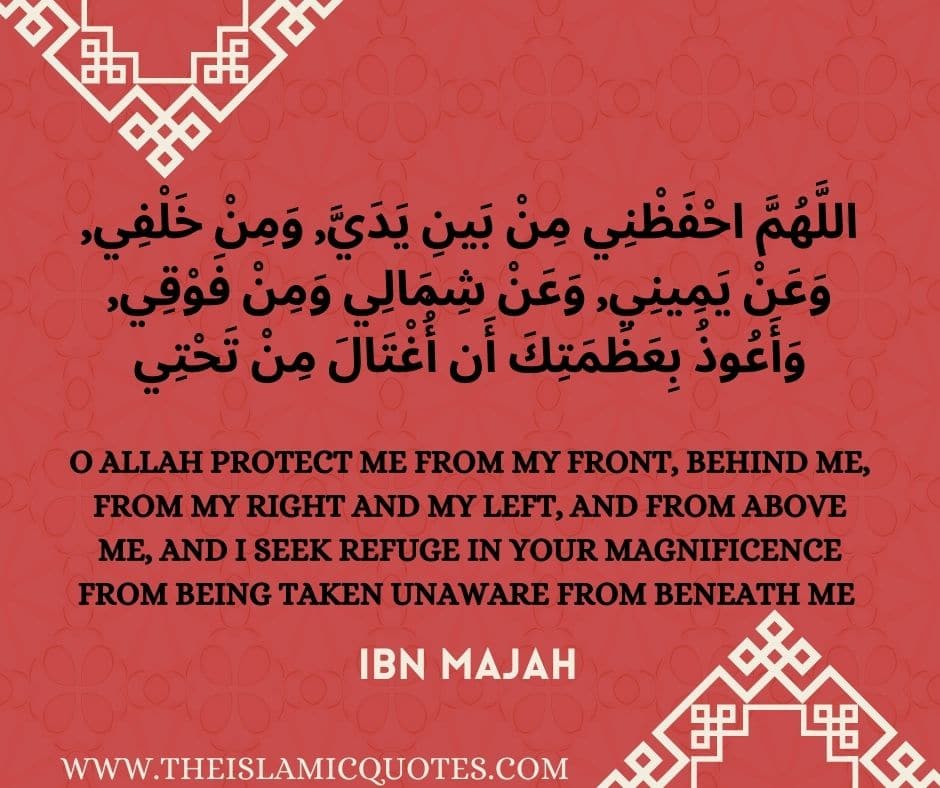 6 – Dua For Protection Against Every Kind Of Harm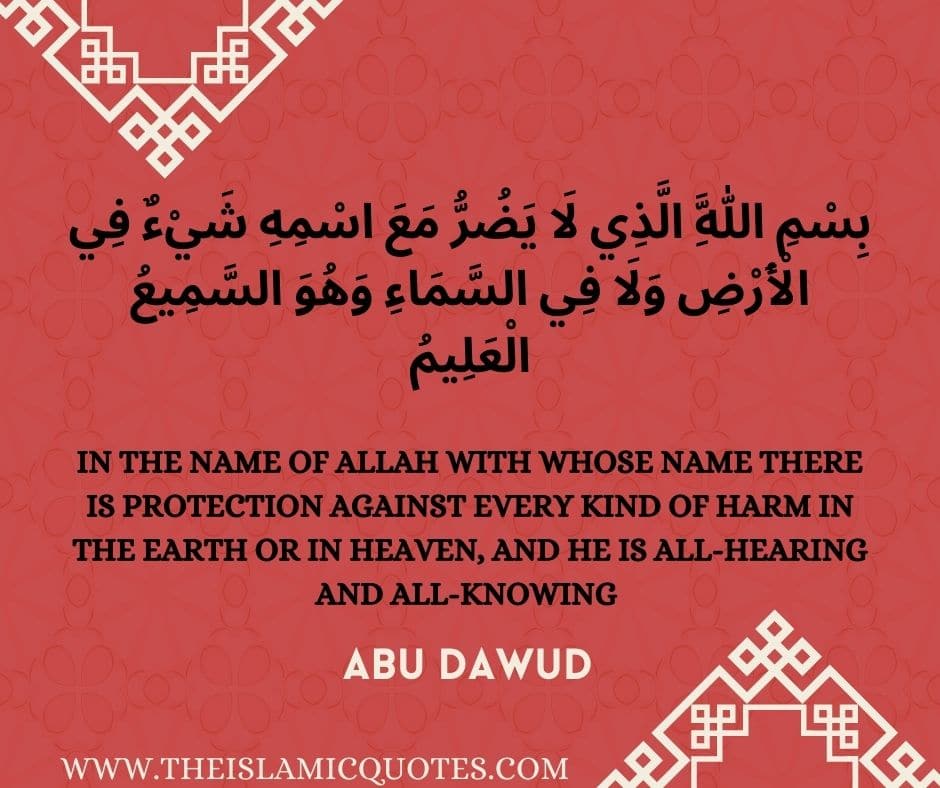 5 – Last Verses Of Surah Baqarah
The Messenger of Allah ﷺ said: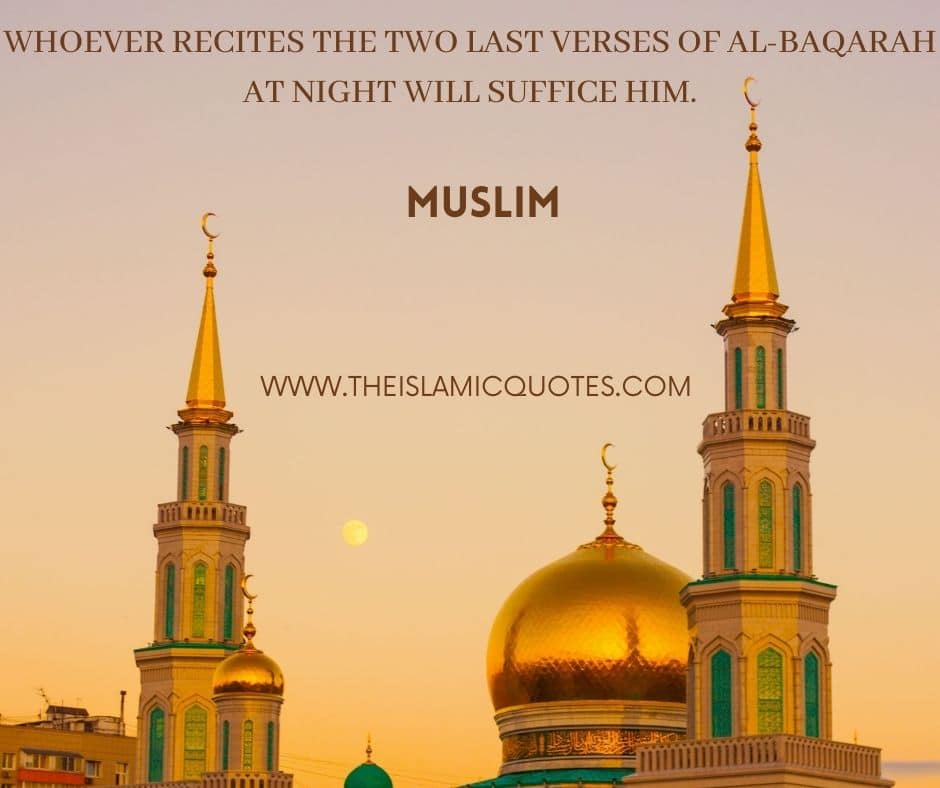 4 – Dua For Protection From Evil
Jealousy is not a single emotion it holds more baggage than we can imagine, feelings like hatred, hurt, envy and anger come with it. Allah SWT has warned us against the destruction it can cause. Jealousy consumes good deeds the Messenger of Allah (ﷺ) said:
Avoid envy, for envy devours good deeds just as fire devours fuel or (he said) "grass." ABI DAWUD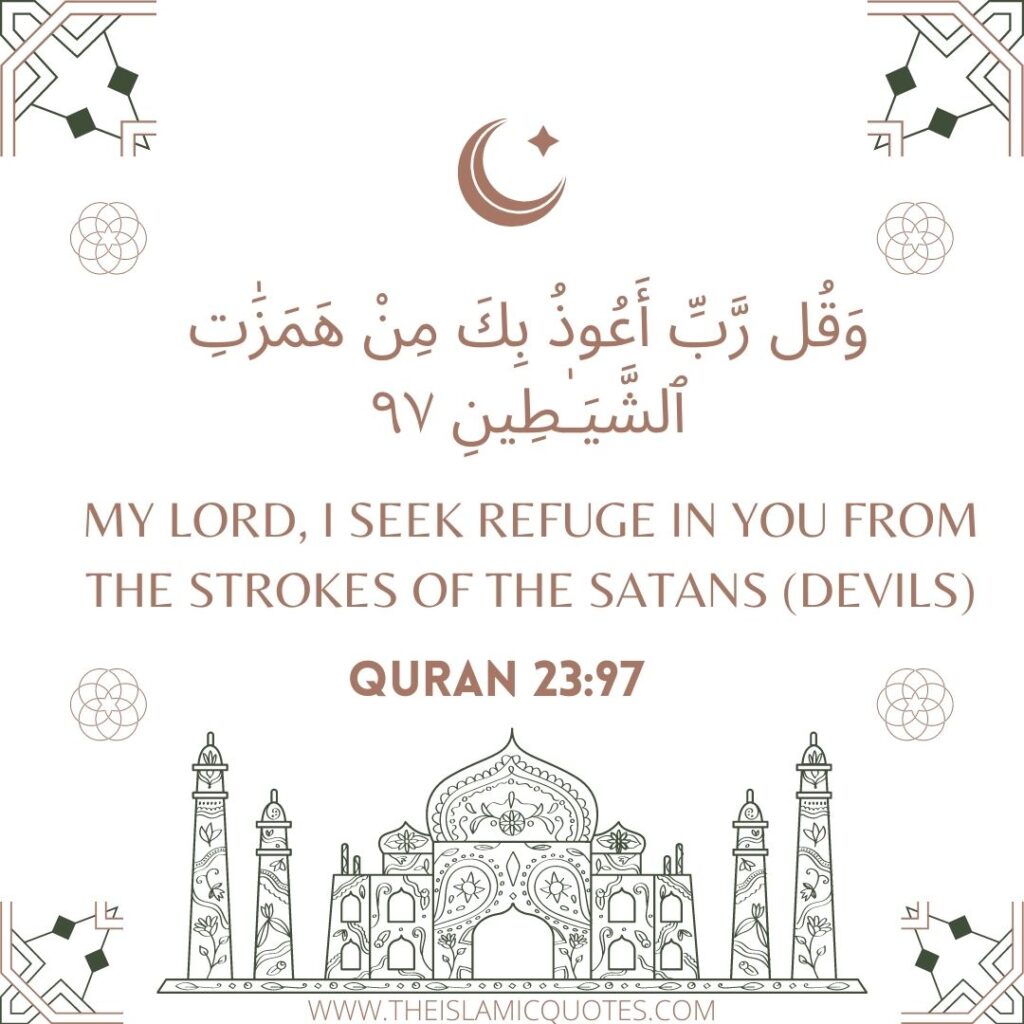 3 – Protection From Shaitan For A Whole Day
The Messenger of Allah ﷺ said: If anyone says this in the morning: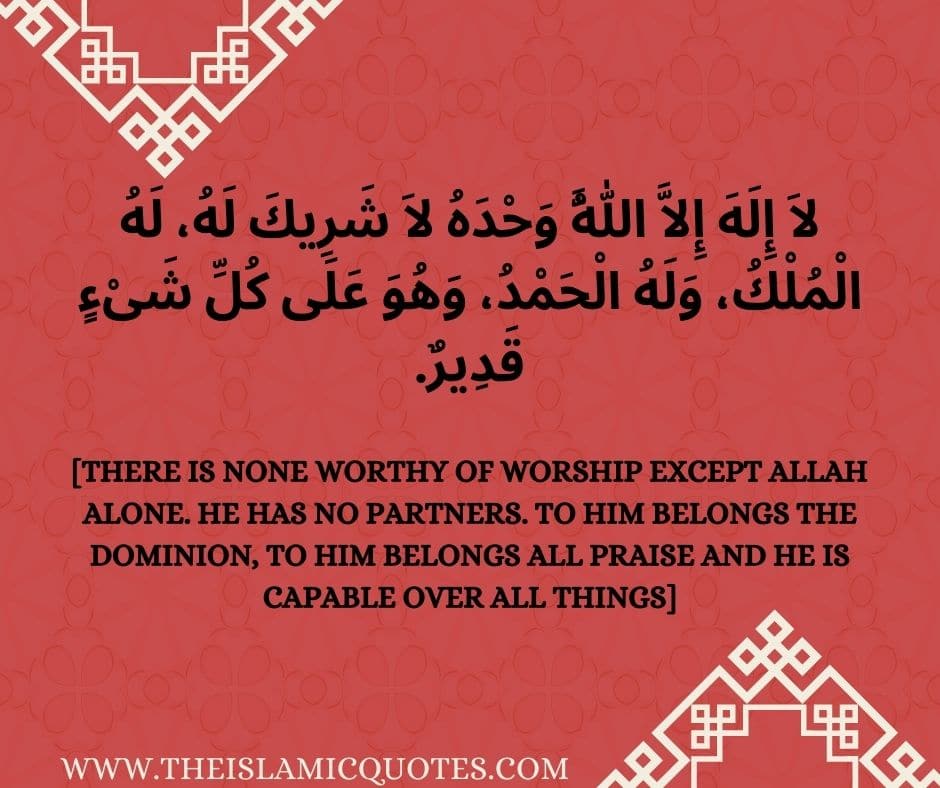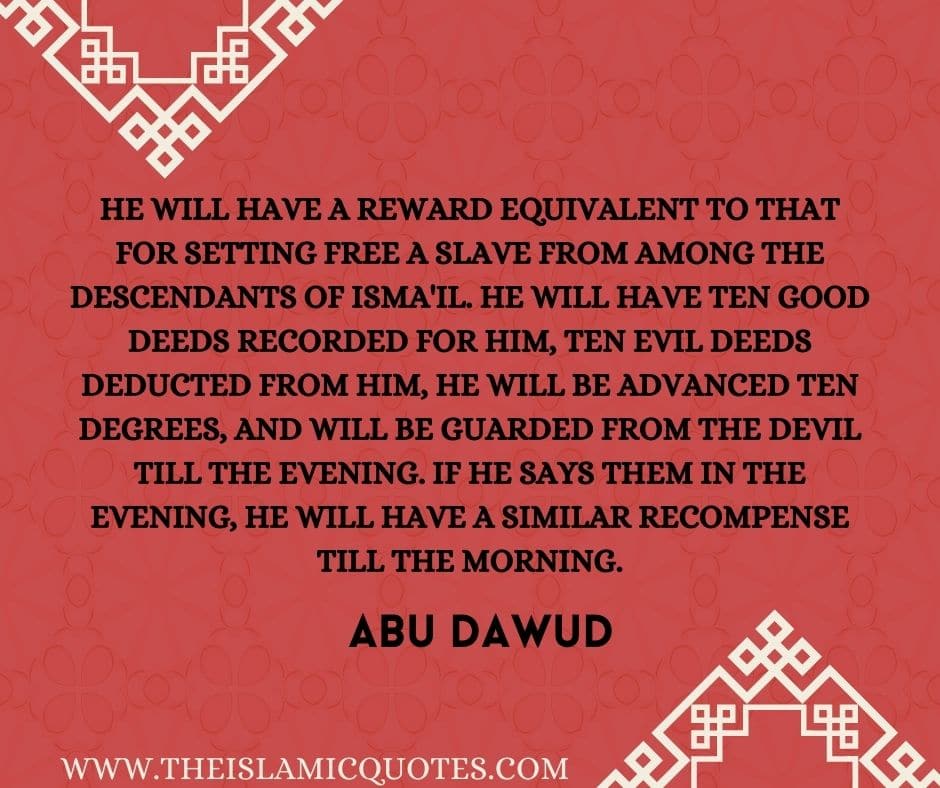 2 – Dua For When Leaving The House
Anas reports the Messenger of Allah ﷺ narrated:
Whoever says when he leaves his house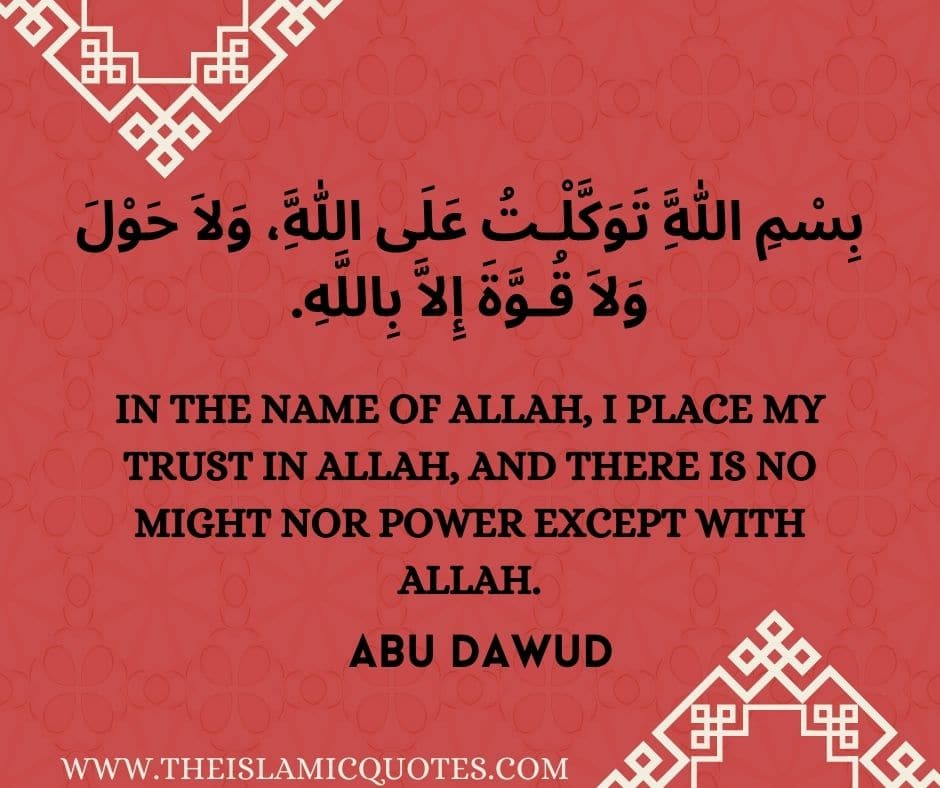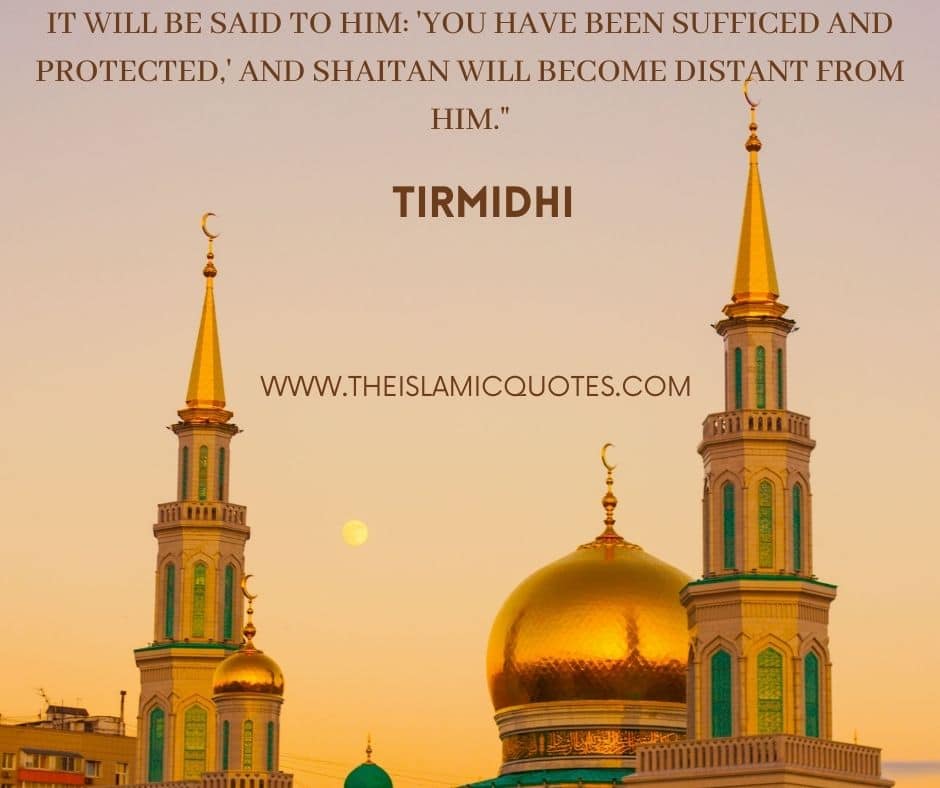 1 – Dua For When Approaching Your Wife
The Messenger of Allah ﷺ said:
Whoever says this Dua and the wife were pregnant from that night, Shaytan will never be able to harm the child.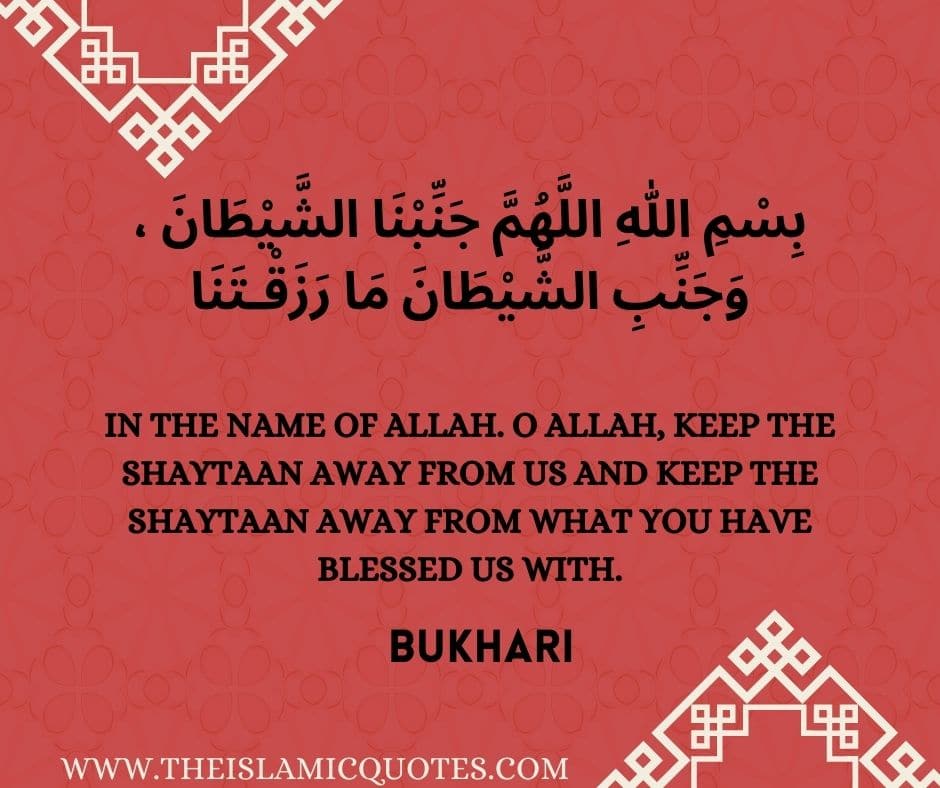 May Allah SWT help us at all times.
Frequently Asked Questions
Q. What dua to make if I have a bad dream?
The Sunnah way to handle this is to spit on your left side (3 times), seek refuge in Allah from Shaitan, and what you have seen( 3 times). Do not speak to anyone about it. Turn to your other side.
Q. How many duas should I learn?
If you think just these duas will suffice, then definitely not. Salah, Dhikr, and recitation of the Quran along with these duas will play a very important role in making a protective shield around us that needs reinforcement every day for it to stay intact.
Q. What is Sunnah way of blowing on yourself?
Whatever dhikr you do, blow on your hand three times then move your hands over your whole body.