Love Marriage in Islam: Marriage itself is a very sensitive topic, and when you are specifically talking about love marriage it is something to understand fully and take care of a few things. Islam has told us the importance of marriage many times. Because there are many things that should be considered before getting married. Marriage is a decision you take for your entire life; you have to consider it deeply with all of its aspects as in the form of marriage you are planning your whole life that is ahead of you.
And when we talk about marriage, the question often arises, that if it is allowed in Islam or not, and what are the boundaries and limitations that you need to follow. This is article is a detailed and thorough study on the matter at hand, that what is the place of love marriage in Islam. And what are the things permissible in Islam regarding that.
Are Love Marriages Allowed in Islam?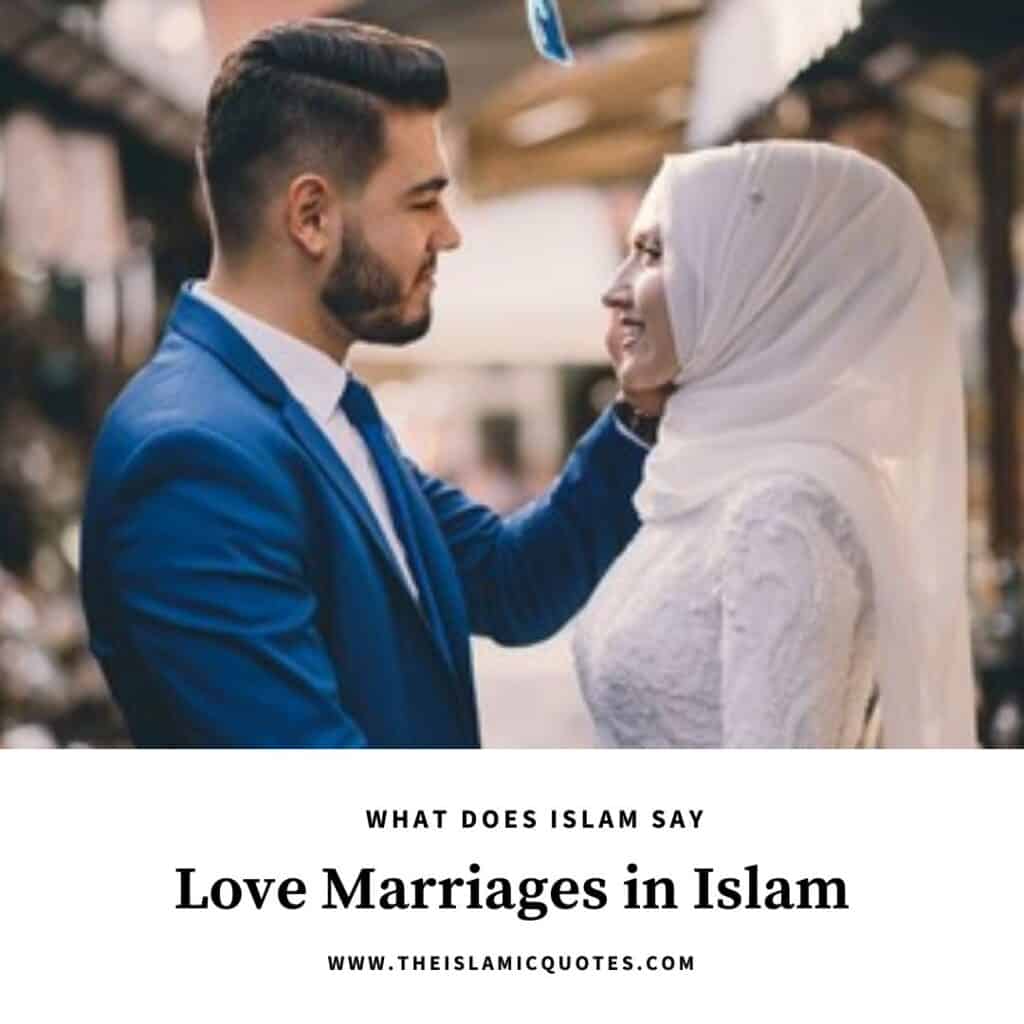 Importance of Marriage in Islam
Islam has mentioned the importance of marriage multiple times in Quran and Hadiths as well. Marriage is the union of two individuals to spend their whole life together, it's an important part of life that gives meaning to the life of a Muslim.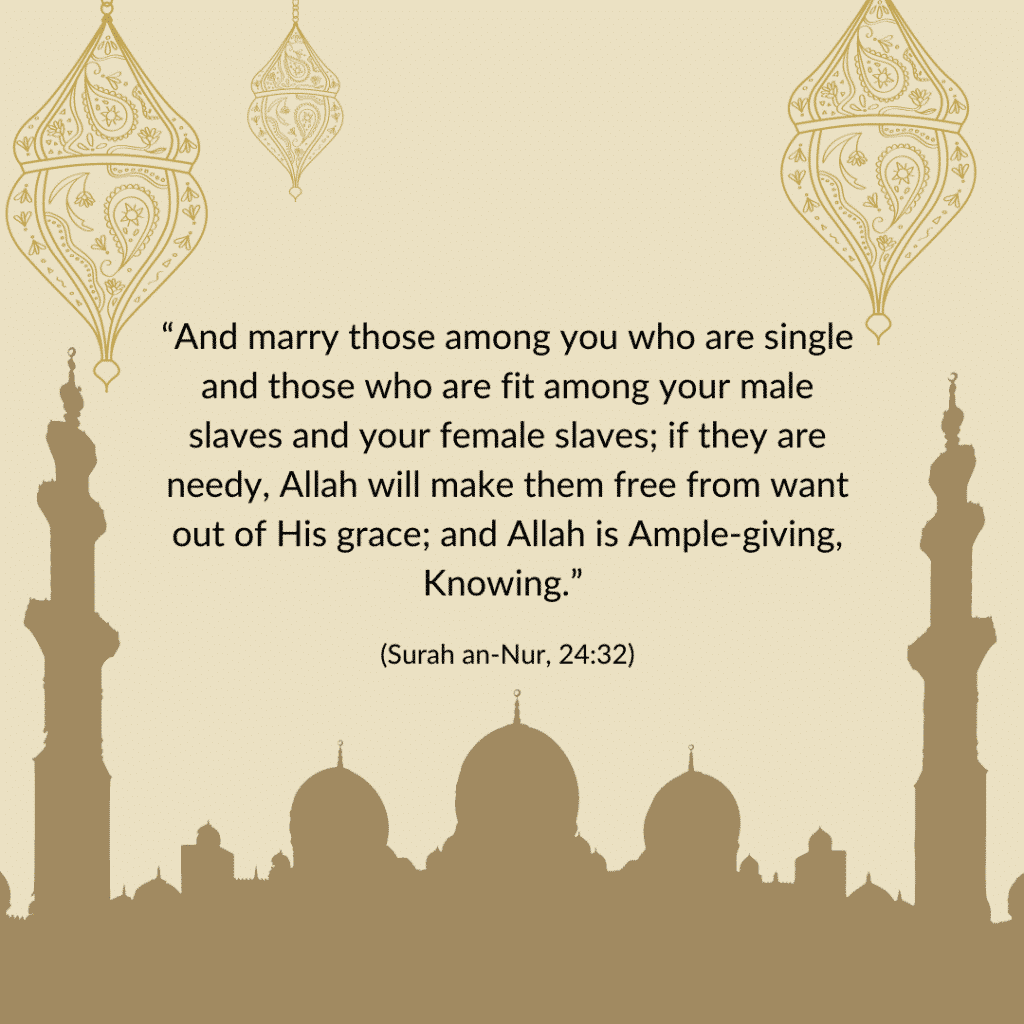 Our Holy Prophet has pressed on this matter a lot. In Islam, marriage is equal to completing half of the religion for the couple. Islam has asked parents to get their children married as early as possible. They should get married when they turn into adults according to the Islamic definition of adult.
Does Islam Allow Love Marriage?
This question can't be answered in a single straight sentence. There are some conditions and situations for it, and Islam has answered it in detail to keep us from any confusion.
Our society is following west a lot, we are looking up to them in small things. From our lifestyle to rituals, we are blindly going behind them and calling it modern culture. But we are not realizing that we have almost forgotten the teachings our religion tells us.
One of the things that we have adopted from the west and that is mixing into our society is the dating culture, Islam disses it and there is no place for courtship before marriage. But you must have seen how common it has become. This is not our culture at all, Islam doesn't teach us such things.
As far as love is concerned, it's a natural phenomenon, no one can control it, and if you have fallen in love with someone, there is a proper way to pronounce it and that is getting married, of course, with the consent of parents or guardians. This issue will be discussed in detail further in the article.
Love in Islam
Islam doesn't restrict you from falling in love. But there are some boundaries set that every Muslim has to follow. Of course, love is a natural feeling and it is good to have that feeling for your spouse, and even if you have such feelings before marriage then make them your spouse there is no other way considered right or appreciated other than getting married to someone you love.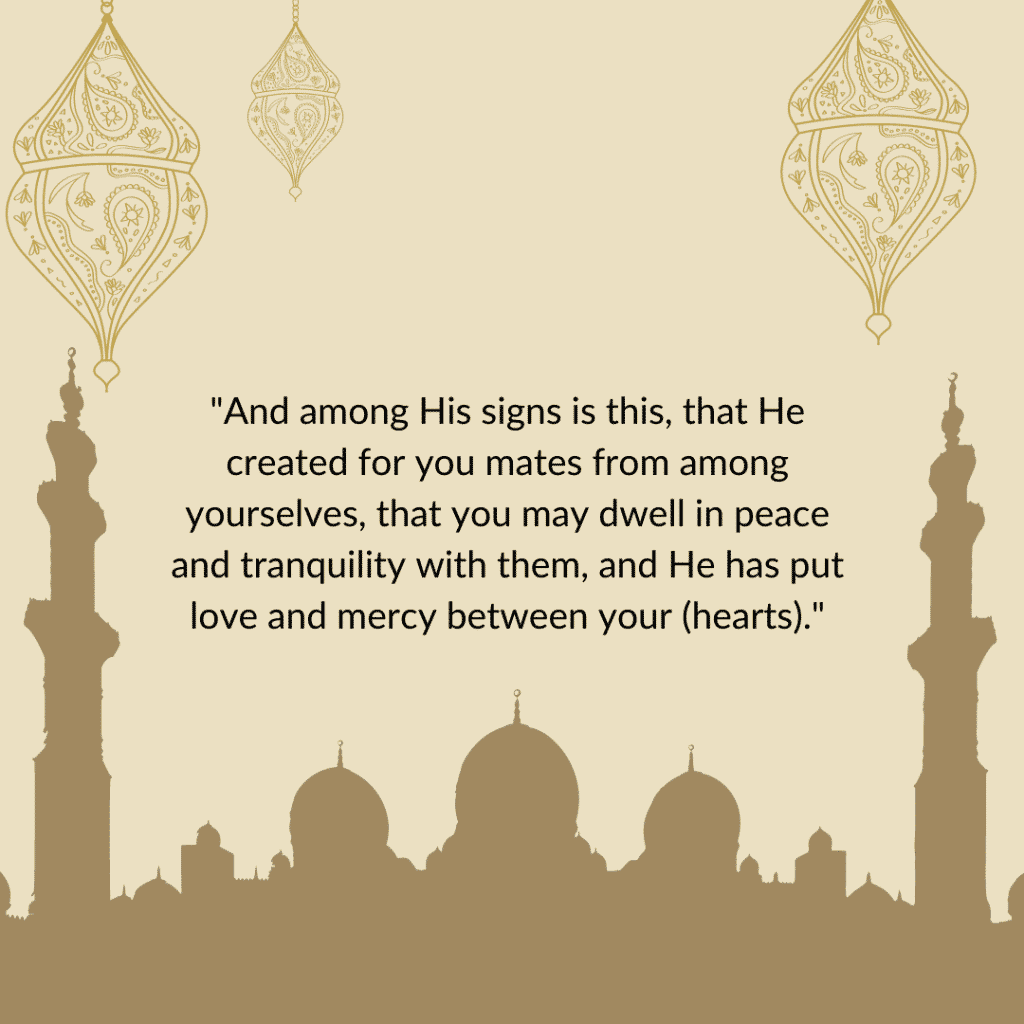 Spending years in courtship, without Nikkah is extremely forbidden in Islam and is considered a sin by any means. Because they are still na-mahram to you and sparing even an extra glance at a na-mehram – who is not in your Nikkah, is wrong in the religion.
Read the two conditions of love given below in detail.
3. Love Before Marriage
Love marriage's right meaning is the kind of marriage which is arranged with the consent of two individuals and they have known each other before getting married and decided for themselves to get married and involved the family afterward. But sometimes when one or both sides of families don't accept it, it mostly leads the two to run away, which is entirely wrong in Islam.
According to Islam, you are allowed to choose a partner for yourself. But you should not be involved in any immoral act that is forbidden in Islam. As looking at na-mehram for the second time is not considered right, for the first glance it can be either necessary or mistaken, but the second glance can't be directed towards your na-mehram. And involving yourself in physical or any kind of contact with them is strictly forbidden.
If you like someone and want to get married to them, the best way is Nikkah, which has no restrictions. But friendship or any kind of relationship with the opposite gender is not bearable. Either you can get married to them or keep your distance from them. Making the western culture of such friendships and relationships has no place in Islam.
If you're in a haram relationship, do go through this guide on Proven Ways To Quit Haram Relationships As Per Islam.
2. Love After Marriage
The purest form of love is what happens after marriage. After marriage, you get to know the person from inside too, in a way deeper way. Their thoughts, their perspective about certain things, how they build your home, and how you too grow together, the understanding that develops, and the way you can pour out your love to them, is all different from what you experience in love before marriage.
You may not have a prior understanding or such connection, but the bond that forms after Nikkah is beyond anyone's apprehension. Allah Almighty develops that kind of love in their hearts that stay for eternity if both are loyal and sincere towards each other. And in such a relationship, there is no fear of getting rejected by the families, because they arrange the marriage themselves, of course with the consent of both individuals.
Growing into a relationship is what keeps the two stronger, and the love built out of it is not temporary like the before-marriage love. That is the right way, and Islam has made it a compulsion for every individual to follow, otherwise, it is categorized as one of the major sins.
Here are Islamic Love Quotes for Wife and Islamic love Quotes for Him.
1 – Restrictions Regarding Love Marriages in Islam
Islam has set some boundaries, either you call them that or restrictions, but there is a fine line the religion has stretch out for us to differentiate between right and wrong, and know what is immoral and forbidden in our religion. We have jotted down some of those points that every Muslim should know regarding this matter.
Even if you love someone with the intention of getting married to them, families' consent is a must. In Islam, no marriage/nikkah is acceptable if you have not involved your parents or guardian in it, and even if they don't agree with it because of some solid and valid reason you are bound to obey them.
If the family is not accepting the person you have chosen to spend your life with, without any valid or relevant reason, then this is also a wrong thing. In this two of them can make anyone else in their family a guardian because marriage without a guardian is never acceptable.
Seeing each other is also not allowed in Islam. As in the religion, you are not allowed to see a na-mehram, this is the same case. Although, Islam allows the two to look at each other once before getting married in the presence of family, as they should know whom they are going to get married to, no more than one look.
Secret marriages are another thing that is happening in the world these days. When the two don't get a positive answer from their families they step up for themselves and go for court marriage or a normal nikkah without telling anyone and keep it hidden. Islam doesn't consider it, firstly because they have done it without the consent of their parents, and secondly they haven't done it publicly. Announcing your nikkah is a compulsion like "walima" is specifically for that purpose and it is the right way to treat your relatives on a feast in celebration of your nikkah.
Forcible marriages also don't have a place in Islam. Islam has strictly forbidden anything which is implied with force, let alone marriage. Our Holy Prophet calls such marriages invalid if they are forced into them.