Islamic quotes about marriage. Islam has put a lot of emphasis on the importance of marriage. The right and wrong, the good and bad aspects and what to avoid are all given in the quotes from Quran and hadith.
So below are 50 important Islamic quotes about Marriage with images that you must know.
What Islam Says About Marriage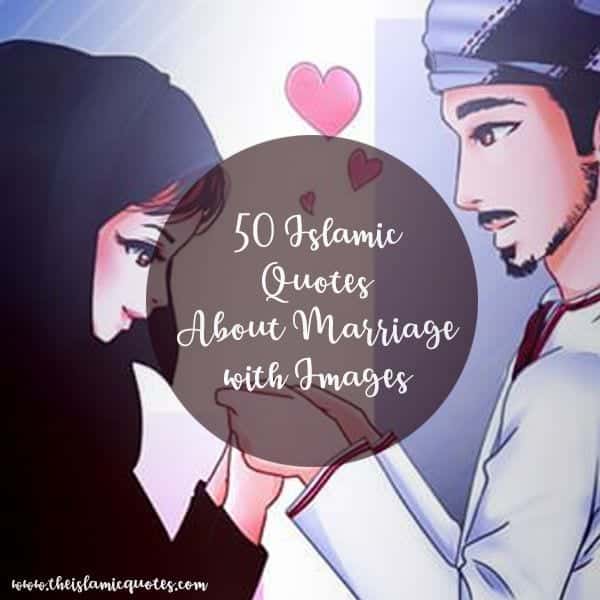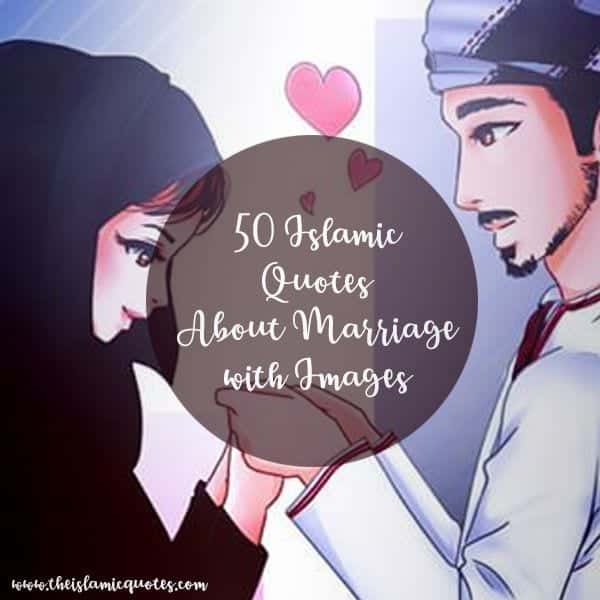 ↓ An Infographic On How To Improve Your Marriage
Also have a look at these 50 Best Islamic Quotes on Life with Images.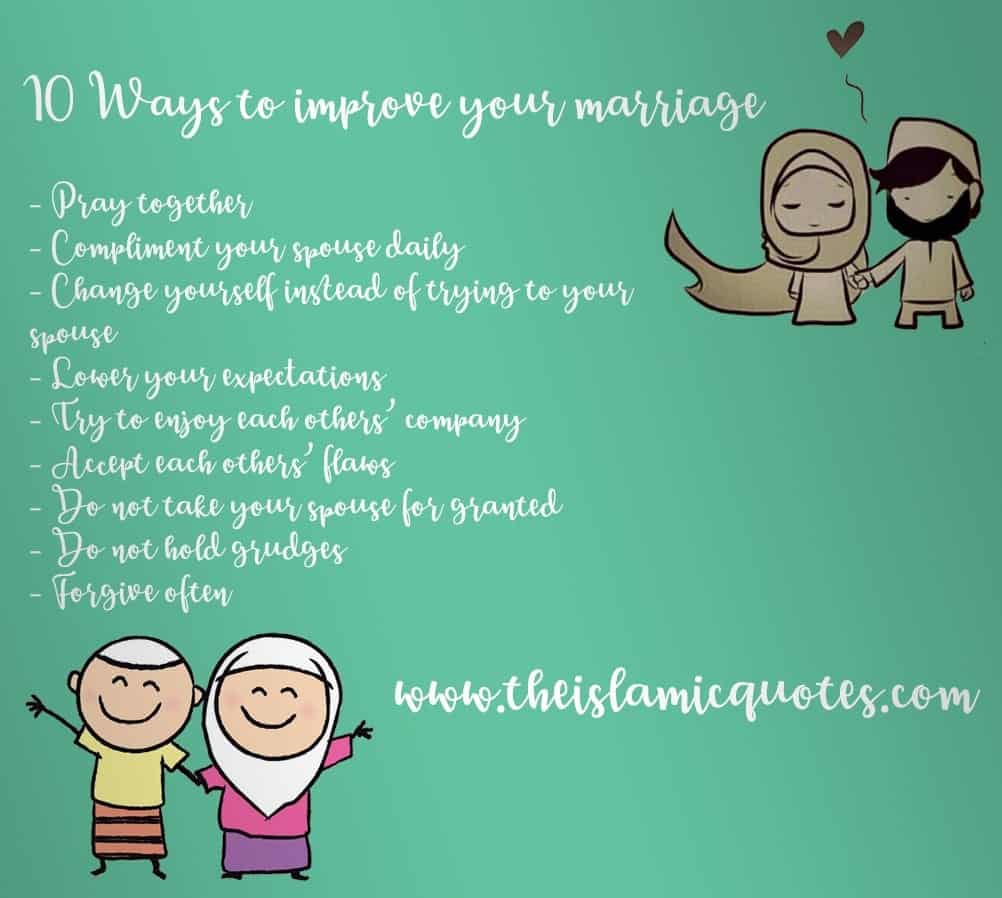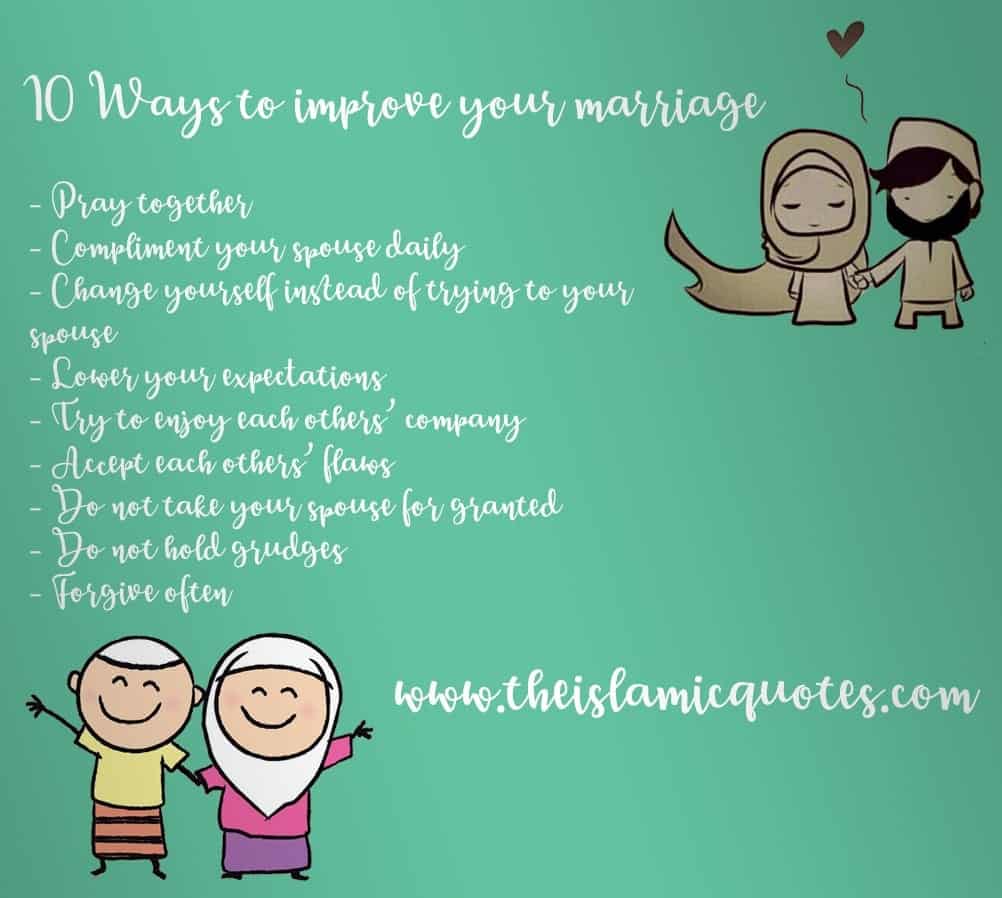 ↓50 – The Kind Of Man You Should Marry
This quote sheds light on the kind of person that you should end up marrying. One who is pious treats you right and supports you in everything because of his fear of Allah and the afterlife.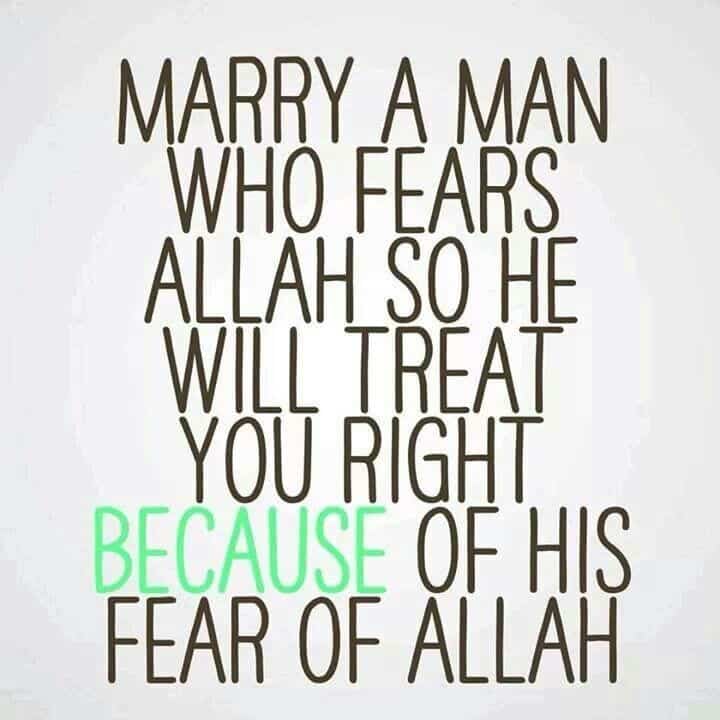 via
↓49 – The Compatibility In Marriage
What really matters in a marriage is compatibility which leads to a strong relationship and commitment as well. In Islam, all of these things matter over money, status or class.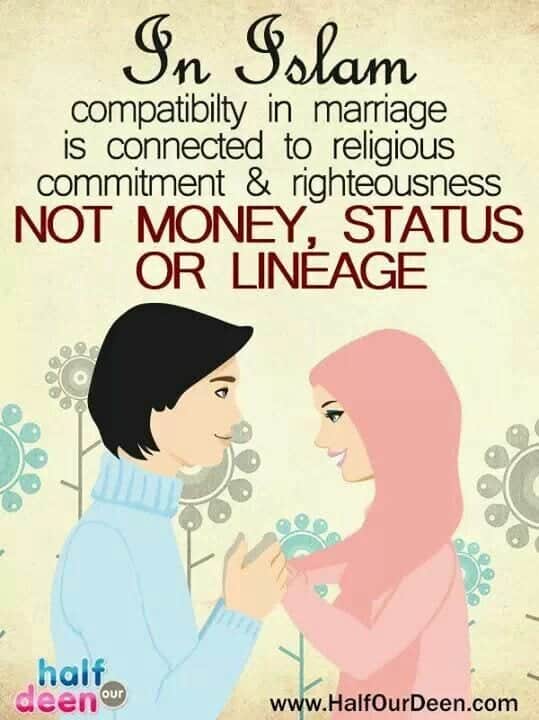 ↓48 – What You Should Aim For
When you get together with someone, you should aim for bigger goals. If you are together on a long-term basis then you should probably prepare for the being together in the afterlife as well.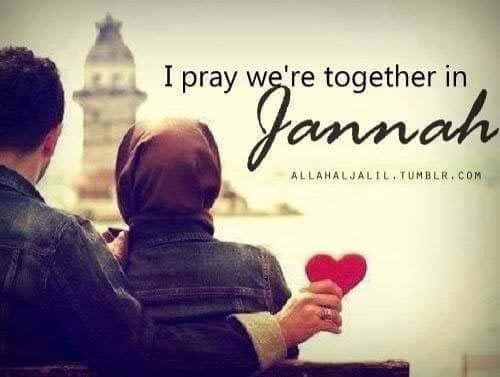 ↓47 – What Relations Should Be Based On
Islam has always been teaching us about what relationships should be based on. They are based on peace, love, and mercy and lying, abusing or adultery are unacceptable in a true relationship.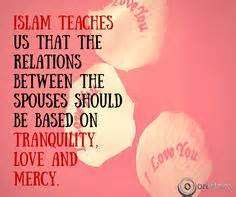 ↓46 – What Your Spouse Should Mean For You
Islam talks about what your spouse should mean to you. They should be like a garment that hides your imperfections and make you appear beautiful. So that is what spouses are supposed to do. They are supposed to have each other's back, in the good and the bad.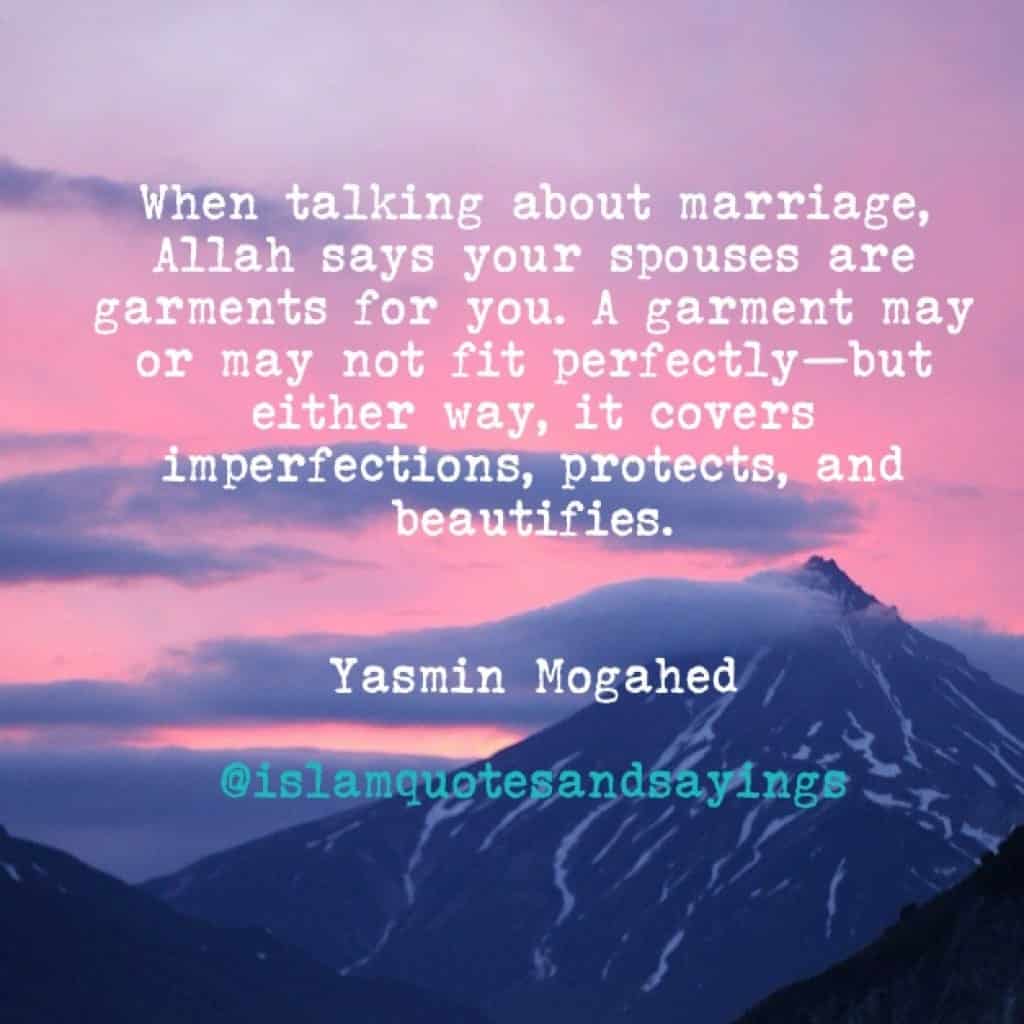 ↓45 – Marrying The Right Person Is A Human Right
Every person has the right to marry the right person and the person of their liking. If a person likes someone, there is nothing wrong with bringing it up with your parents about it. In fact, there is possibly no better way.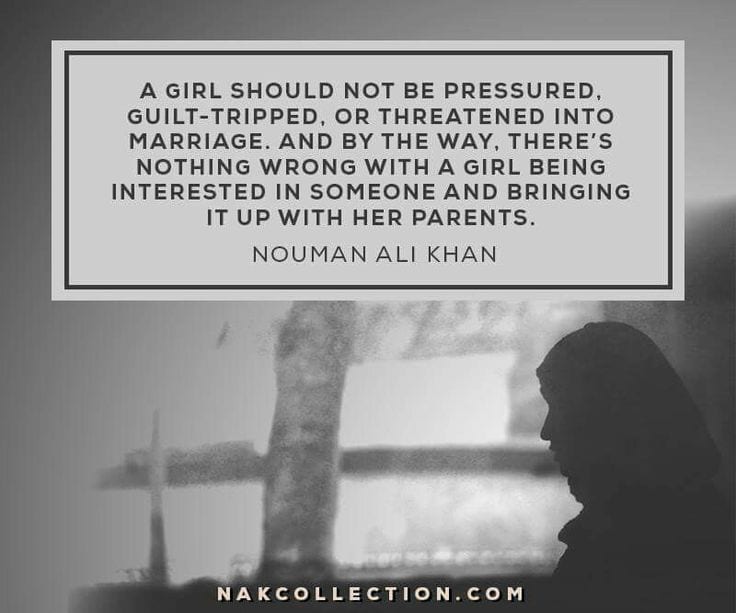 ↓44 – Marriage Is Nothing But Hard Work
Marriage is all about hard work. And it takes two people to make it work.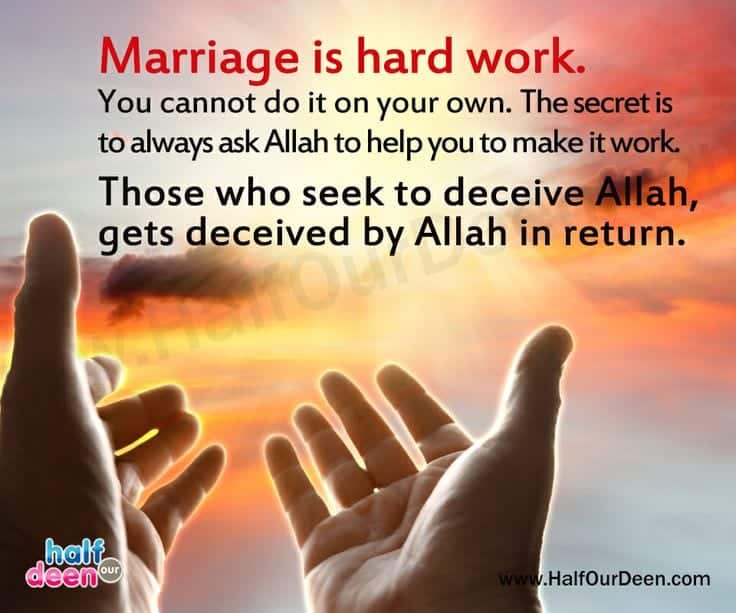 ↓43 – About Marrying The Right Person
You should marry someone who can always get you on the right path if you ever get on a wrong one.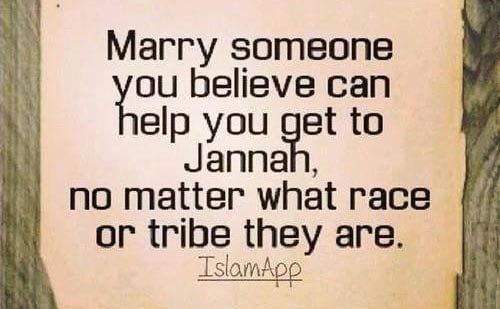 ↓42 – What Marriage In Islam Actually Mean
Marriage in Islam is just very simplistic and it is the society and the culture which has made it into something really complicated.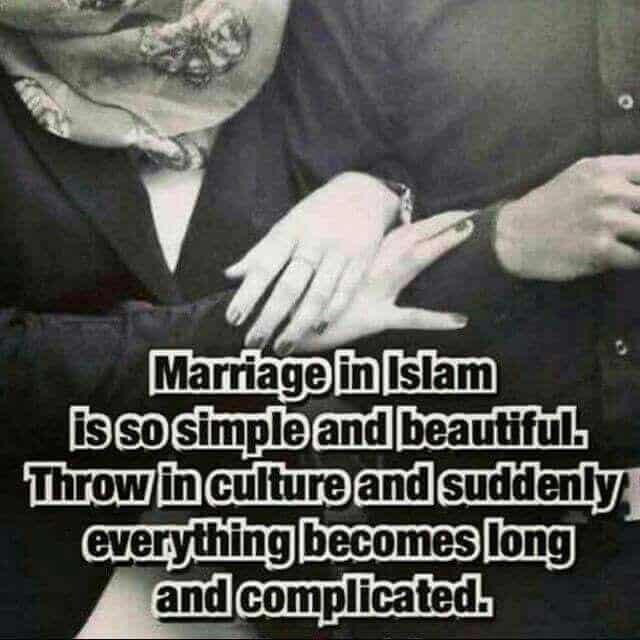 ↓41 – About Aiming For The Greater Future
Relationships in Islam is about aiming for the bigger goals. The bigger goals should be about how you should spend time in a way that will assist you in getting to paradise.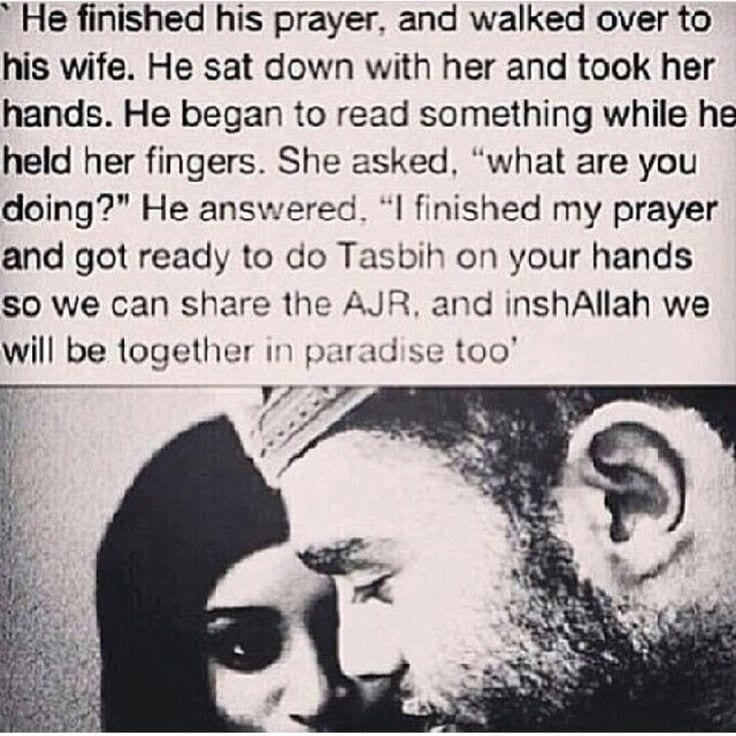 ↓40 – About Marrying Someone Religious
About marrying someone who is religious because it will be good for you and everyone around you as well.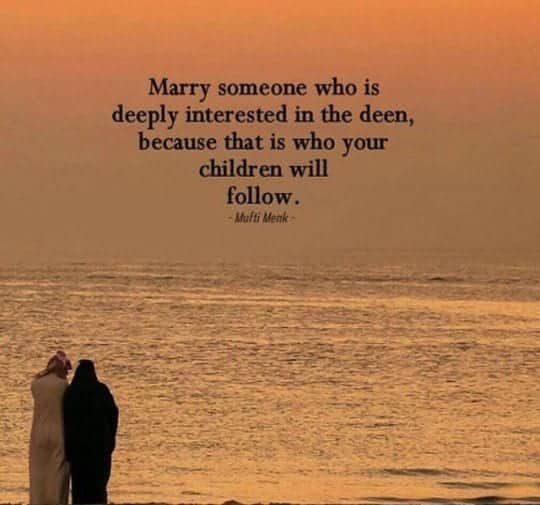 ↓39 – About Taking The Responsibility
You should know what taking a responsibility means. And it goes both ways. Both wife and husband should know about the responsibility they are about to take when they embark on the journey together as partners. You can also learn a lot from these 50 Islamic Quotes on Women Rights.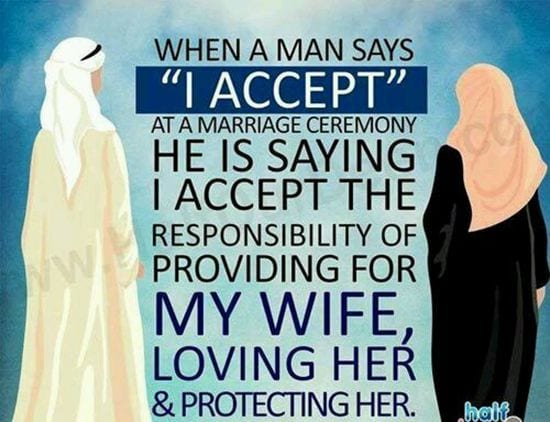 ↓38 – When Two People Share A Bond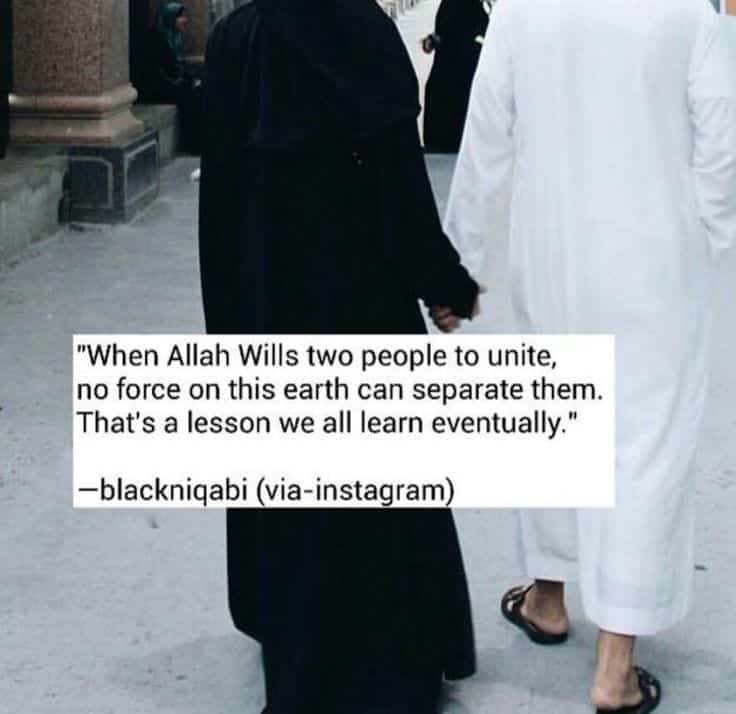 ↓37 – Marriage Is Not A Fairytale
Marriage is not some kind of fairytale that most people make it out to be.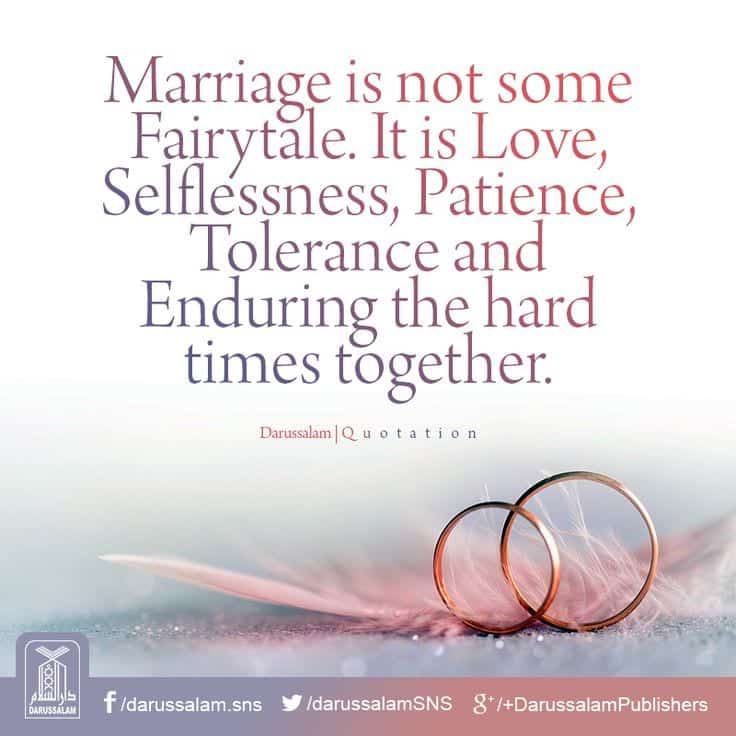 ↓36 – What Is The Most Blessed Wedding
This quote sheds light on which wedding is the most blessed one. And which couple truly serves the meaning of an Islamic marriage.

↓35 – What Prophet Muhammad Has To Say About Marriage

↓34 – The Objective Of Marrying Someone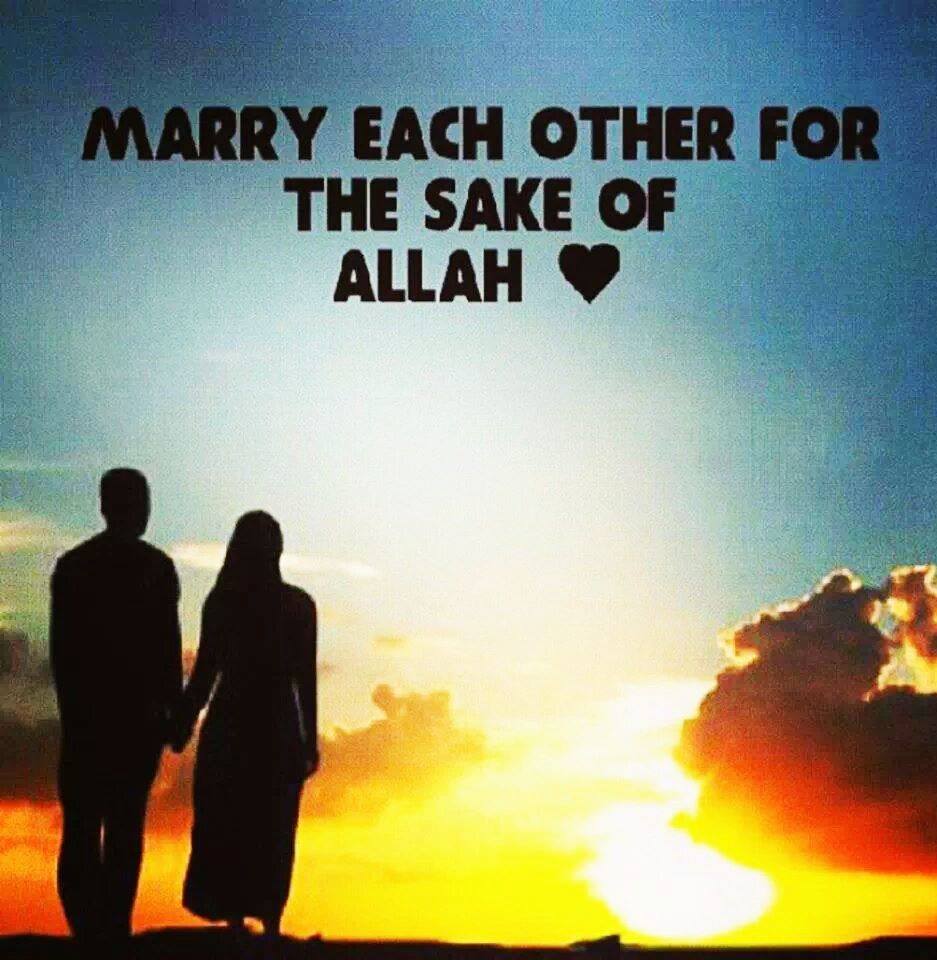 via
↓33 – What Real Love Actually Means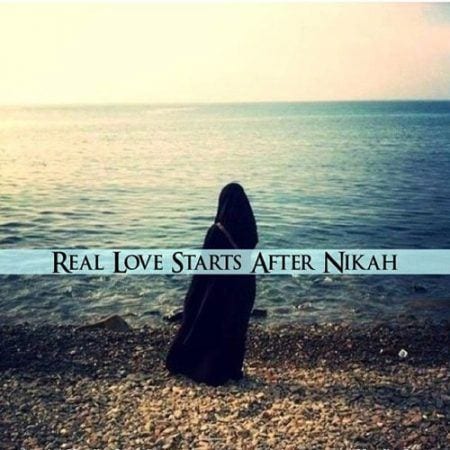 ↓32 – Islam's View of Happily Ever After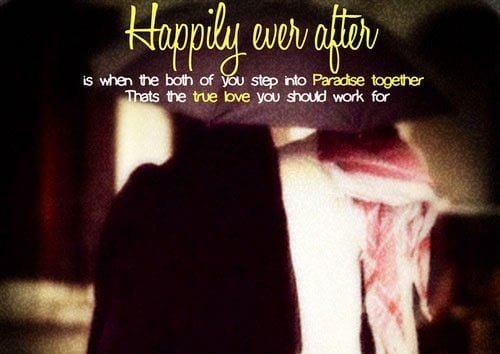 ↓31 – The Difference Between Love Stories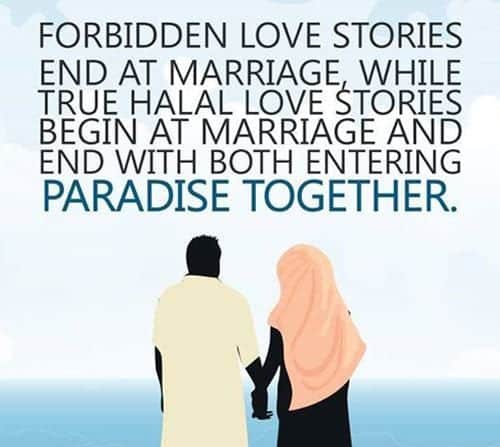 ↓30 – Death Will Not Do Us Part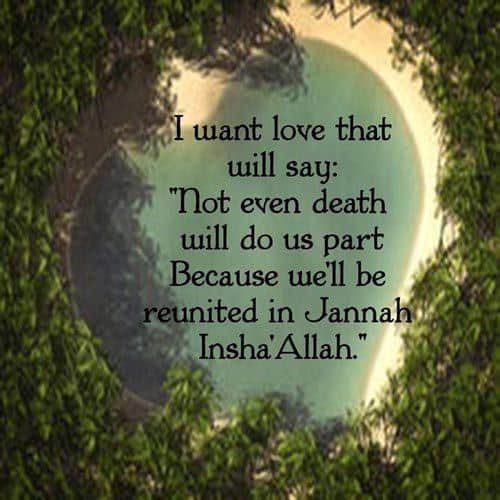 ↓29 – What Successful Marriage Means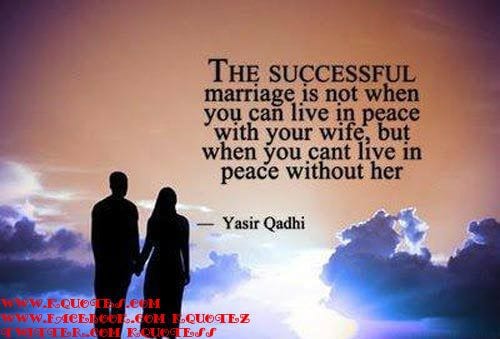 via
↓28 – The Concept Of Opposite Attracts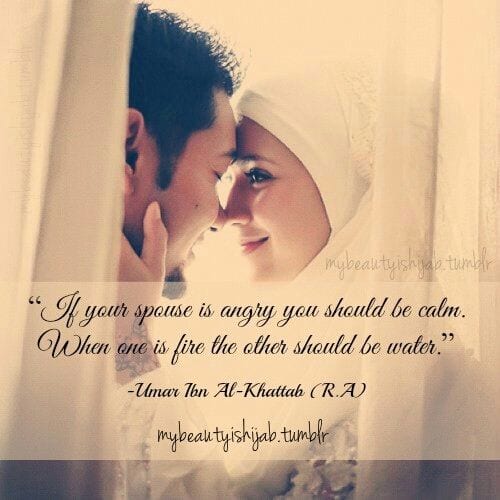 ↓27 – What Really Makes It Worth It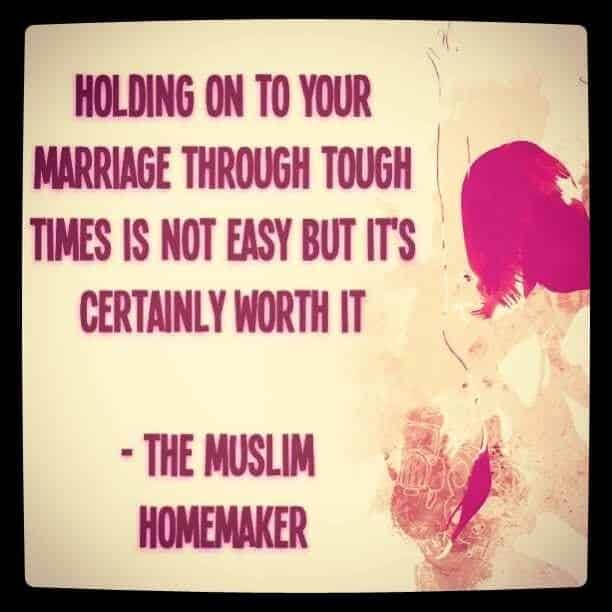 ↓26 – The Value Of A Pious Wife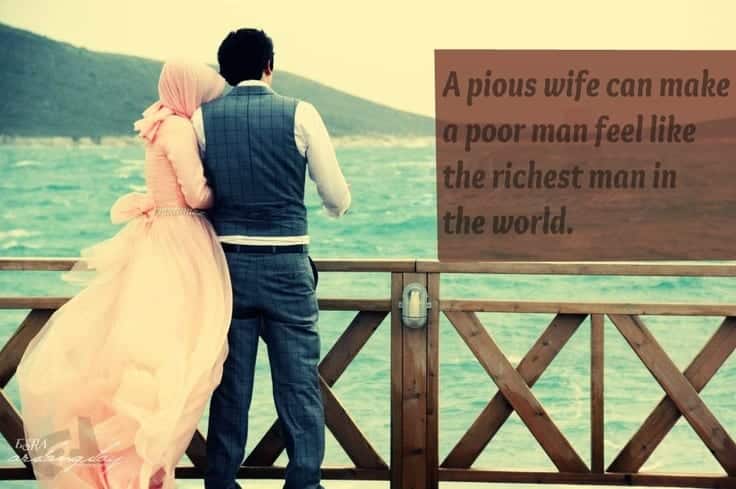 ↓25 – Prophet Muhammad (P.B.U.H)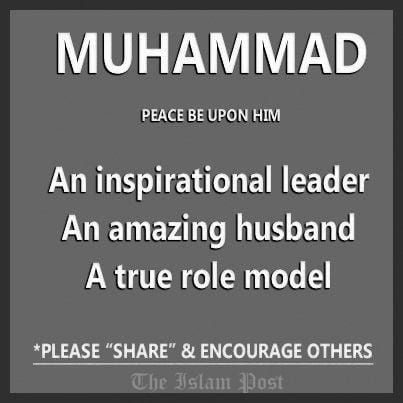 ↓24 – Treating One's Wife Kindly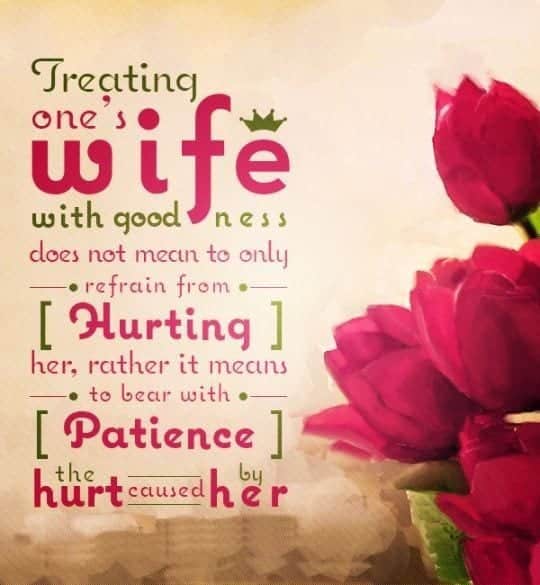 ↓23 – The Duty Of Every Husband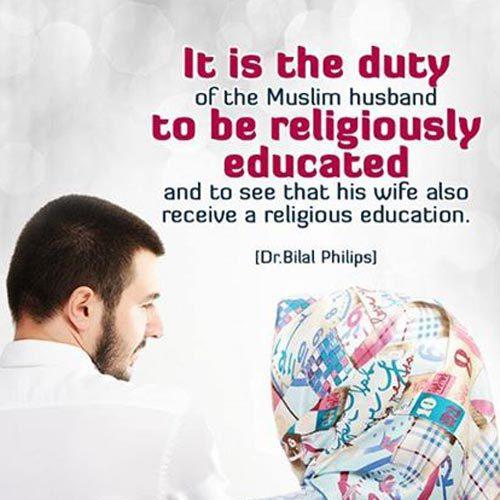 via
↓22 – The Right Perspective Towards Marriage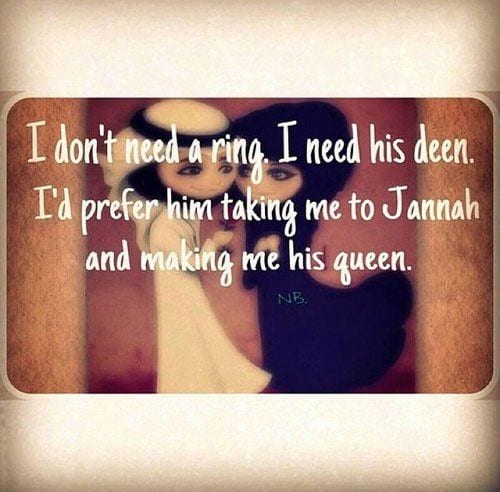 ↓21 – When They Look At Each Other
When you look at each with love, you are showered with mercy and kindness.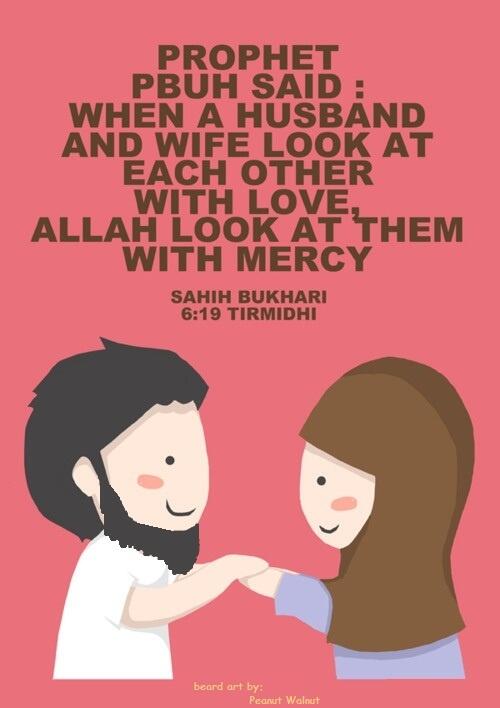 ↓20 – How A Man Should Be Like In Different Circumstances
The husband needs to act differently in different circumstances.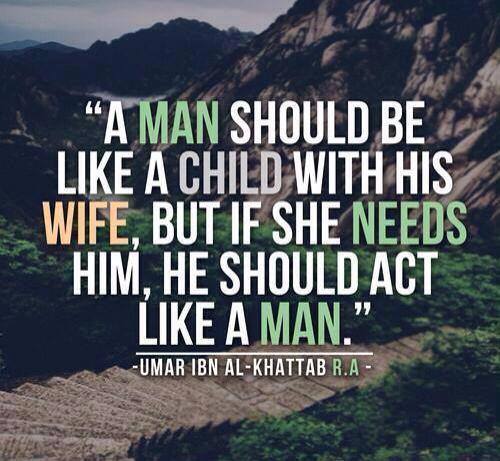 ↓19 – What A Pious Woman Does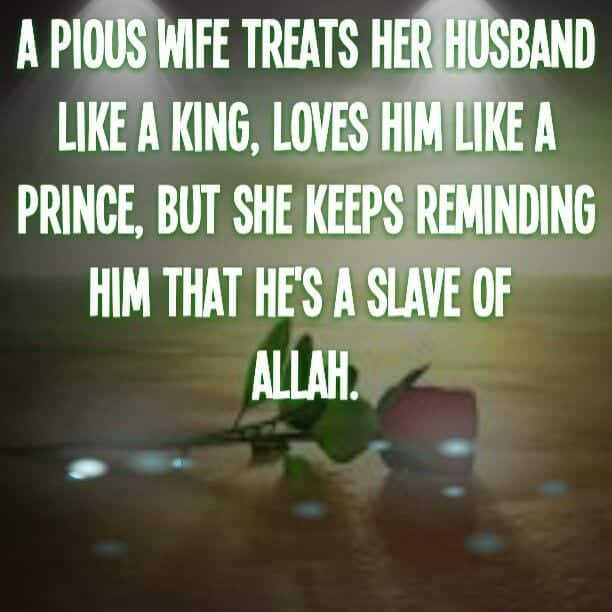 ↓18 – The Choice Is Yours
Romeo and Juliet who ended up dying for each other, which is kind of against Islamic rules. But there are love stories that you can really look up to.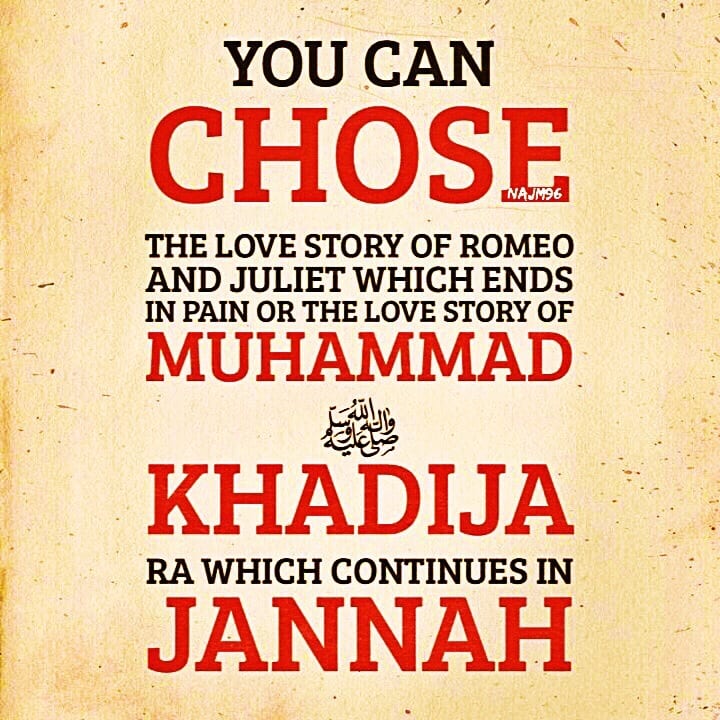 ↓17 – Marriage Is A Rainbow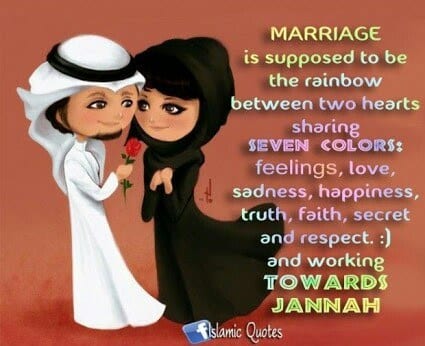 ↓16 – What Makes A Marriage Beautiful
What makes a beautiful marriage is two beautiful souls. Not physically beautiful but spiritually beautiful couple will make a marriage that is worth it.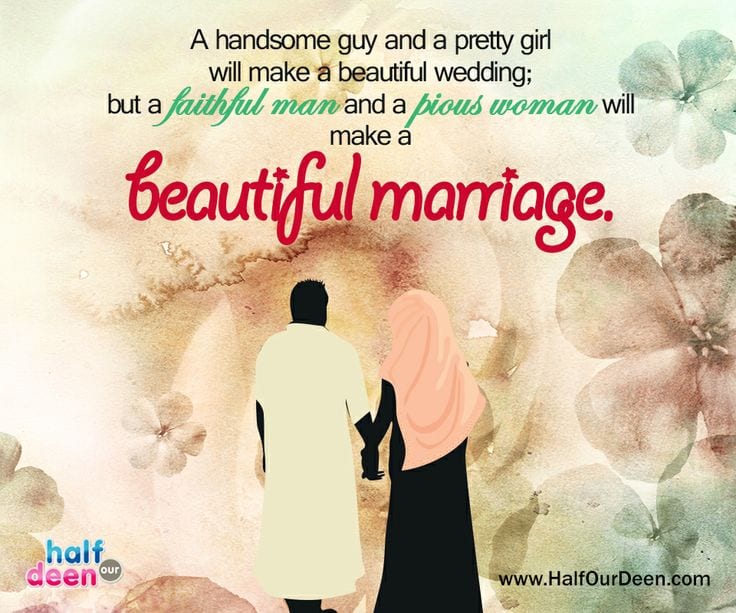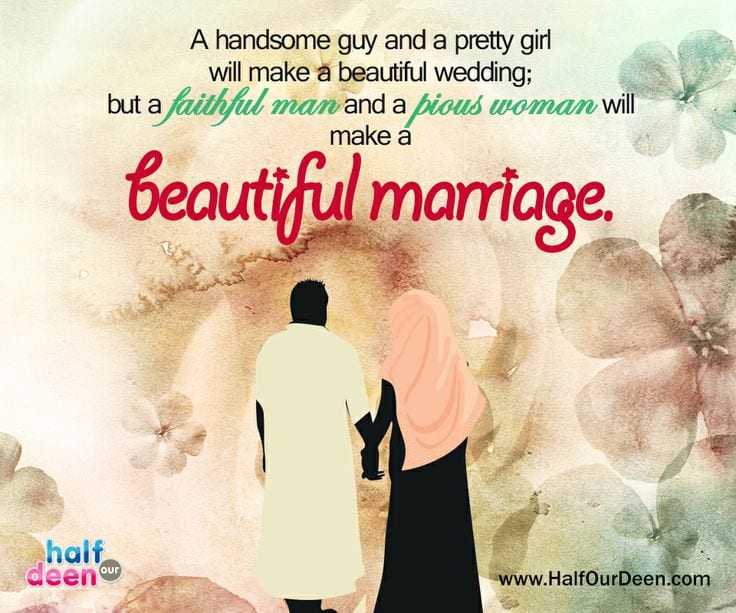 #15 – Patience Is Required In A Marriage
The key to success in marriage is simply patience.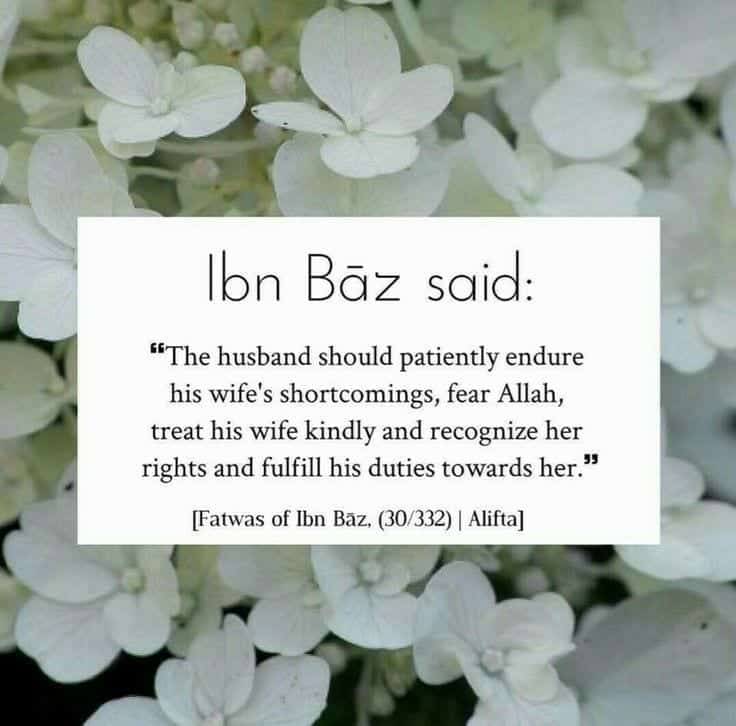 via
#14 – The Power Of Marrying
That is why Prophet has said that there is no better way for two people who love each other than to get married.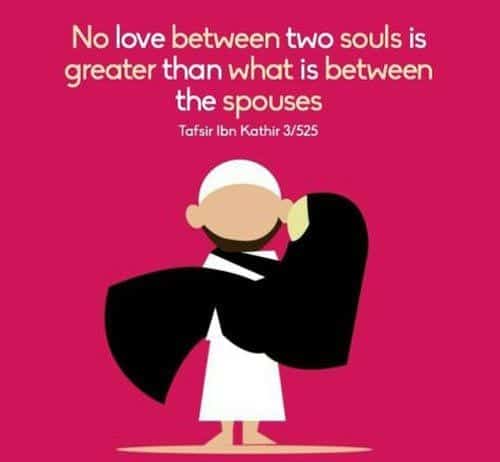 ↓13 – The Right Way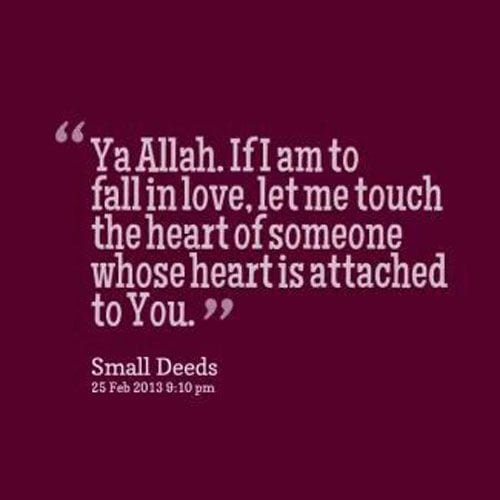 #12 – Whenever You Are Ready
Whenever you are ready. The right couples are made in right circumstances and you should simply wait for that.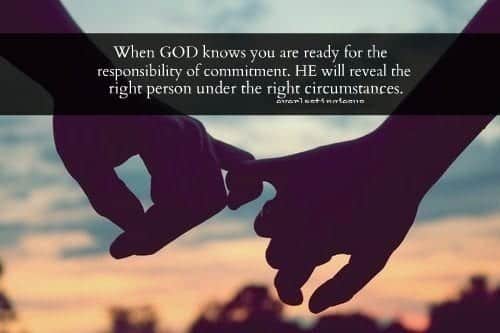 ↓11 – The Best Kind Of Love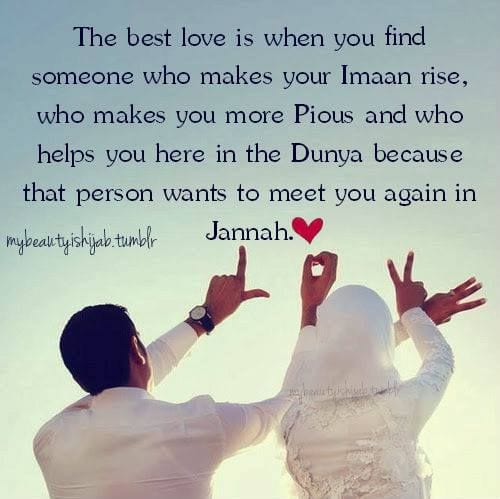 ↓10 – Marriage in Islam Hadith
Prophet Muhammad has said some of the most important things about marriage and this is one of those. His words have power, truth and are usually effective.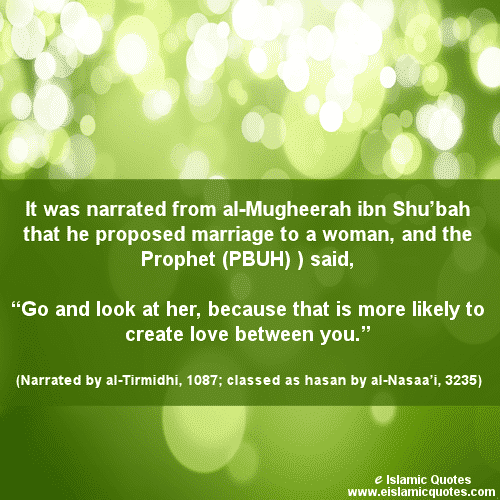 via
↓9 – What The Wife Should Do
The wife should always cover up the honor of the husband and there is no other way to look at it.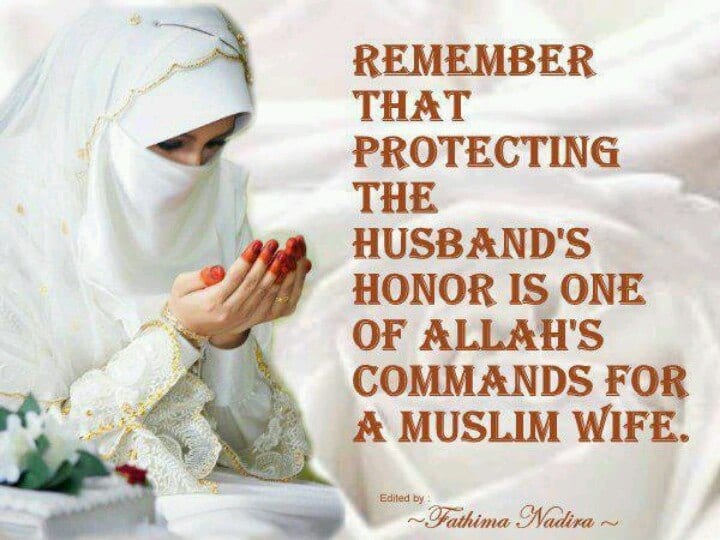 ↓8 – The Right Kind Of Couple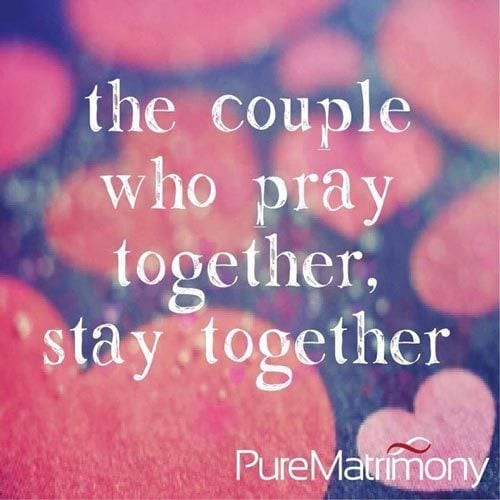 ↓7 – Importance of Marriage in Islam
When it comes to Islam, love and marriage go hand in hand and one of these cannot work without the other.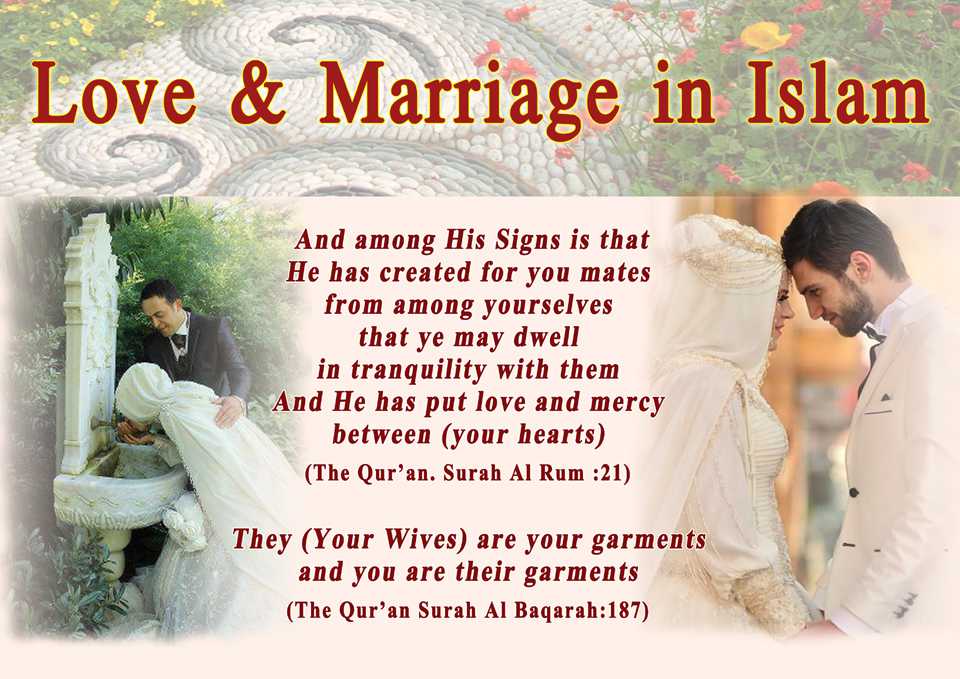 via
↓6 – What the Quran Says About Marriage

↓5 – How The Pairs Were Created

↓4 – True Love Does Not End

↓3 – How The Pairs Were Made

↓2 – The Best Love

↓1 – Holding On To Your Marriage
As stated above, marriage is not some kind of a fairytale. And at times, it will be very hard to hold onto it. But it certainly would be worth it.